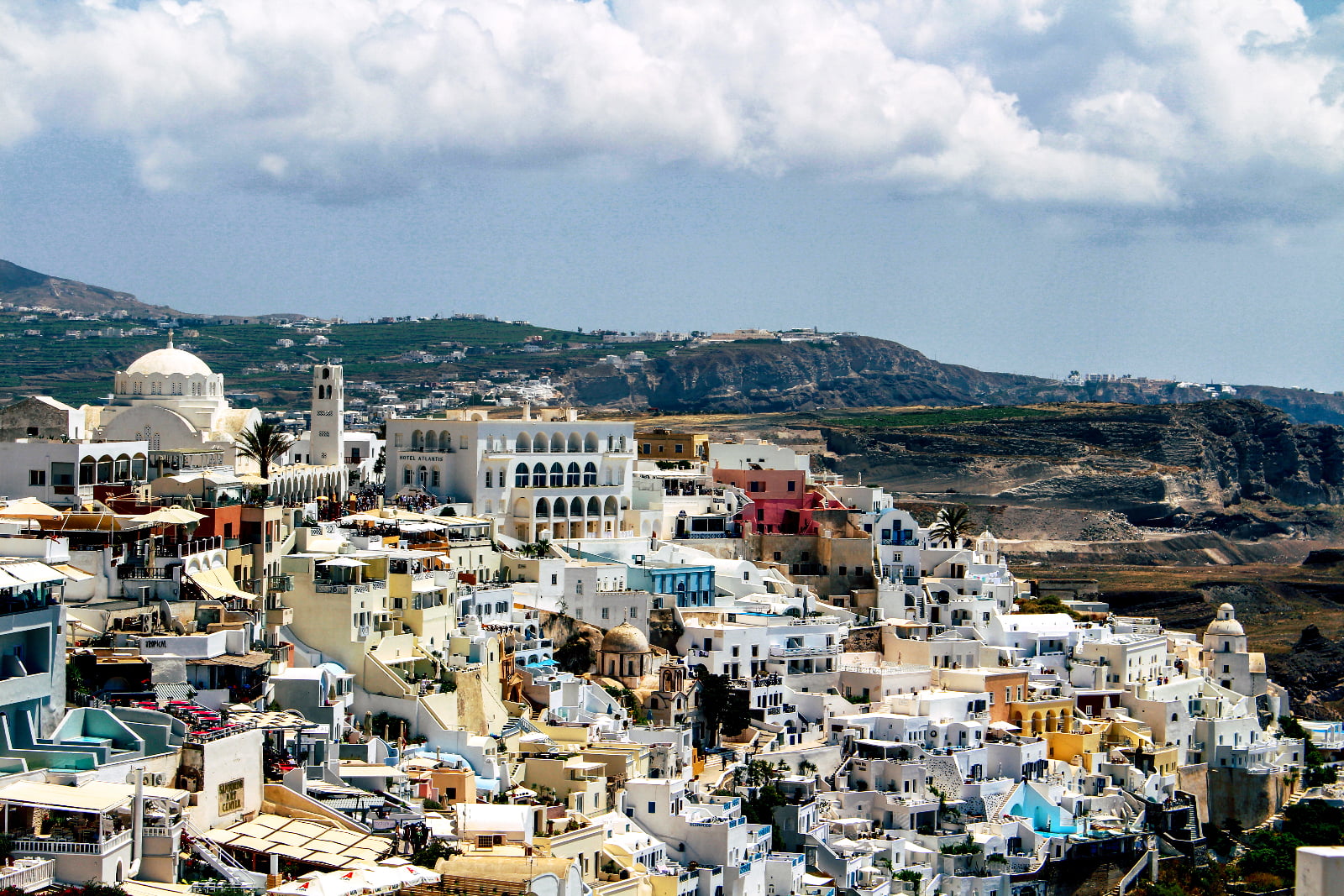 Santorini is a volcanic island located in Greece. It used to be circular shaped, but approximately 3600 years ago, a massive volcanic eruption caused parts of the land to collapse into the ocean, leaving the crescent moon-shaped island, with a few smaller islands. The inner curve of Santorini is called the Caldera, and it is breathtaking. The island is hilly, and many hotels have taken advantage of the insane views by building along the cliffs. In my opinion, it looks big on a map, but it only takes about 45 minutes to drive from the northern to southern tip.

You could probably feel like you saw the majority of Santorini in a day or two, but my mom and I decided to stay here for three days during our Greece trip in June 2015. I enjoyed the extra time, as it allowed for some relaxation on the beach. You could stay longer, but personally I probably would prefer to move on to another island instead. Listed below are the activities that we did while we were here!

What to Do
Rent an ATV
We had originally underestimated just how hilly Santorini is. The plan was to take the public buses around the island until we saw how steep everywhere was. While it was fairly hot and my mom had a knee injury from earlier in the trip, we decided to rent an ATV (four-wheeler) for the three days we were here as our transportation, as we could park it at each of our destinations and wouldn't have to walk to any bus stops. Most of the vehicles on the island are either ATVs or mopeds. We felt a little sturdier with four wheels, so we chose the ATV. It felt amazing to be able to drive on their main roads, with the warm breeze whipping through our hair (not really, they make you wear helmets).

I will point out that it's important to remember your license plate number! We hadn't paid attention to ours the first day, and after we were done at our first stop, there were about 100 other ATVs parked near ours that looked very similar. It took lots of trial and error to determine which was ours. We didn't forget the license number after that!

Red Beach
Our first stop the first day was Red Beach. The beach is accurately named for its red sand and rocks. I thought it was stunning with the red rocks next to the aqua colored ocean. We originally thought it may be nice to relax here for a bit, but it was extremely busy when we arrived. There is a bit of a hike over rough terrain to get down to the beach. I'd recommend sneakers or at least hiking sandals.

Hike from Fira to Oia along Caldera Rim Hike
This was probably my favorite part of the trip. There is a hiking trail that goes from Fira (located in the center of the island) all the way to Oia (the most northwestern tip). It is 10 km long and takes about 3 to 4 hours. The views are incredible. Hiking is my favorite way to see the nature of a new place, and it's free!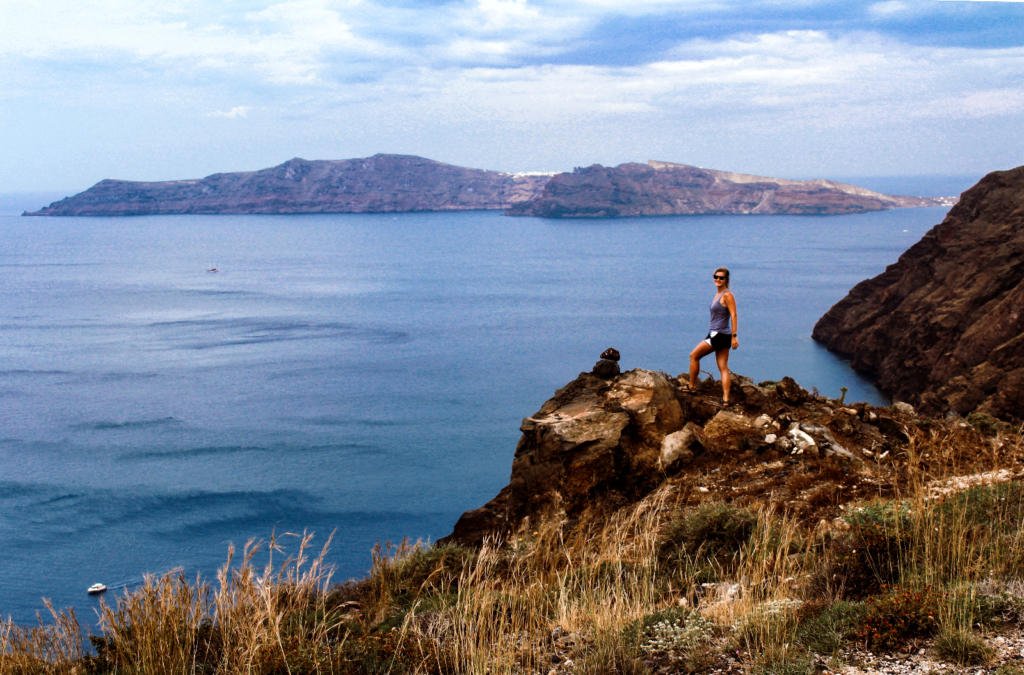 Oia
Oia is the village at the northwestern tip of the island. It is the most famous village in Santorini. Oia is situated up on top of a large cliff and offers an amazing view of the caldera (as does most of the island). There are many restaurants and we ate at a couple during our days here. Everyone recommended that we watch the sunset in Oia, so we tried to eat at a restaurant during sunset to sit down and enjoy the view. However, all the restaurants we tried were fully booked for that night, so we made a reservation for early the next night (a couple hours before sunset) under the agreement that we would be gone before their sunset reservations arrived. We watched the sunset from the streets like many others. I also loved seeing how they use donkeys through the narrow streets to carry luggage for arriving and departing tourists. Donkeys were the only form of transportation here back in the day before motorized traffic arrived.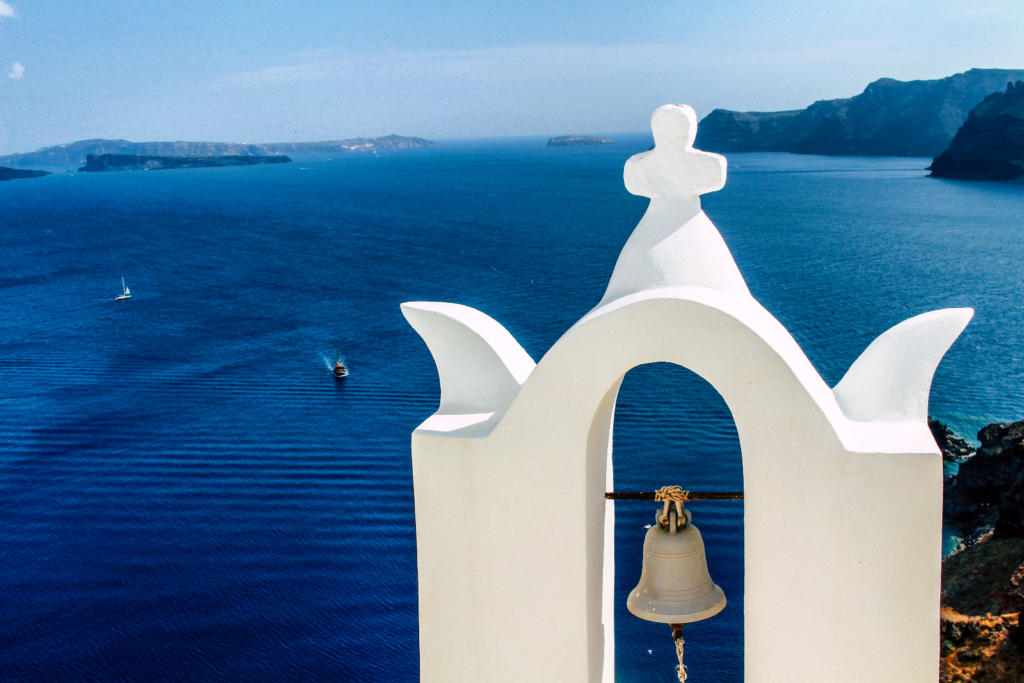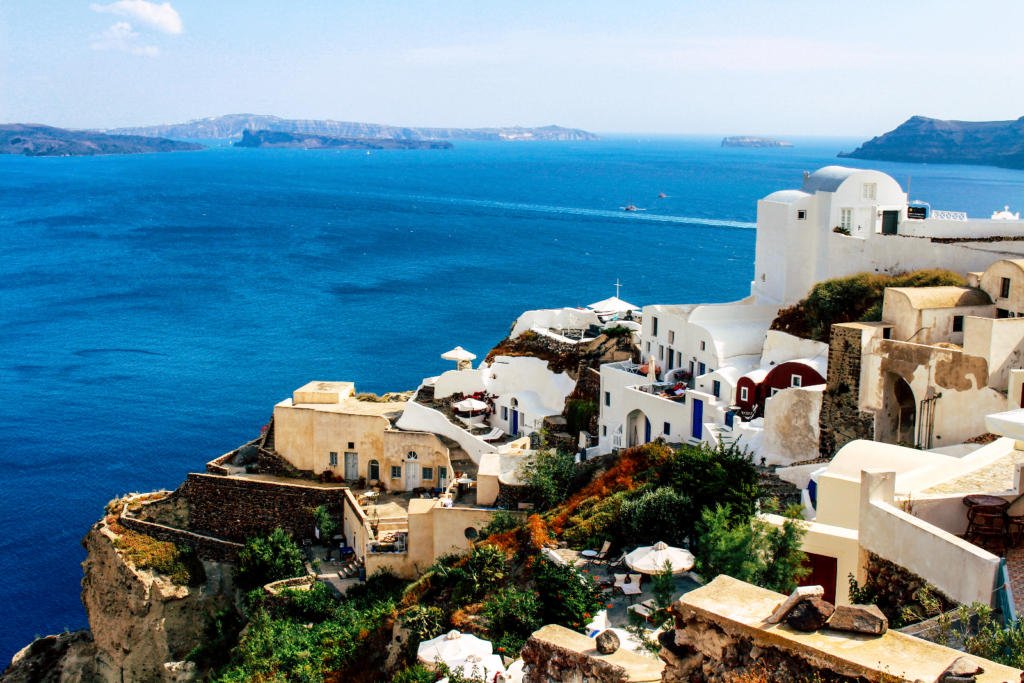 Watch the sunset from anywhere
Like I mentioned already, everyone recommends watching the sunset in Oia. However, I thought it was just as beautiful the other two nights we watched it in other locations on the island. My favorite sunset was when we were driving in the middle of nowhere and pulled over on the side of the road to watch. No one was around and it was so peaceful. Much better than the crowded streets of Oia!

Hike the volcano
The volcano is located on the small island, a short boat ride from the main island. The whole tour was not too expensive (around 25 Euro) and lasted about 3 hours. We got a great view of the island on the boat ride. Then we went on a guided hike with our guide and the rest of the group. The hike was a bit more challenging than I expected. Since it's volcanic, there is a ton of loose gravel, which makes it more difficult to climb on. Definitely a cool activity though, and I would go back and do it again.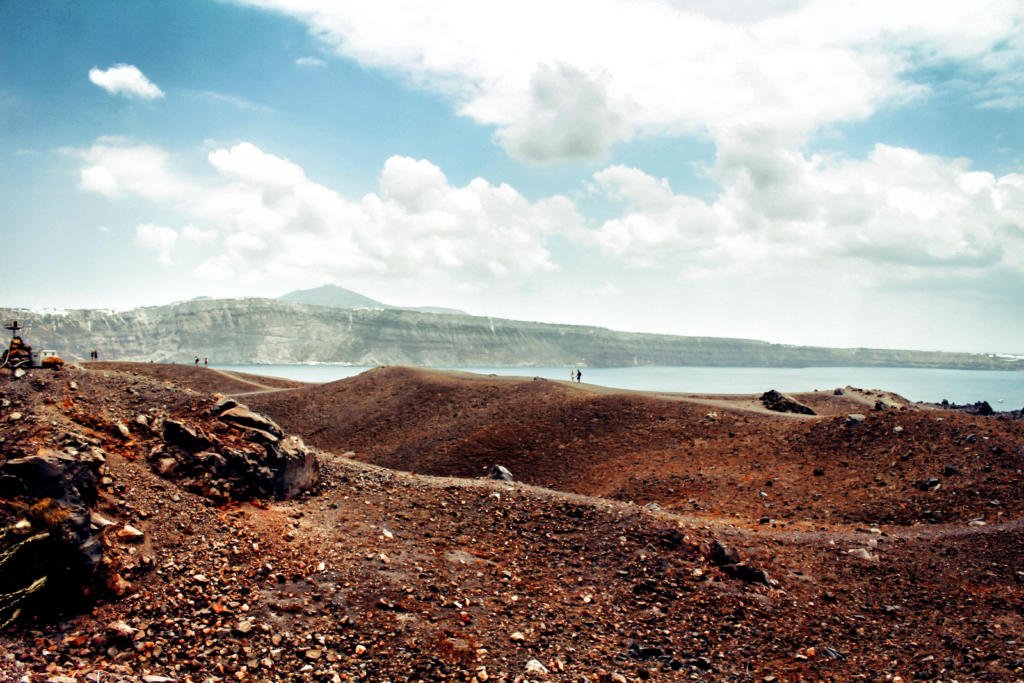 Lunch and lounging at Perissa Beach
My mom and I were in the mood for seafood, so we headed to Perissa Beach on the east coast. Tavernas line the beach, and all of them have beach chairs and umbrellas behind them on the sand. We ate lunch at one of the tavernas, and they let us sit on the beach chairs after we ate for free. Otherwise we would've had to pay.

Santo Wines Winery
Santorini is famous for its wine, and the whole time we were in Greece, we kept coming across wines from the island. On our last day, we stopped at Santo Wines for a wine tasting. The view from the tasting area was phenomenal. We got a tasting of several small glasses. It was so windy that day that the wind literally knocked over a few of our wine glasses! We sat here for awhile and watched someone get married at a wedding venue next door. The weather was perfect (besides the excessive wind!).

Kamari Beach
Kamari is a black sand beach with lots of chairs and umbrellas. There are also a lot of tavernas, and the nightlife is supposed to be good. We hung out here for awhile and enjoyed the chilly water once the sun warmed us up.
Where to Stay
The three main villages that have a lot of hotels are Fira (aka Thera), Oia, and Akrotiri. We chose Fira because of its central location and large variety of places to choose from. You can end up spending a fortune for a swanky hotel in Santorini. We found our hotel through Airbnb and ended up spending around $75 a night (back in 2015). Not bad at all!

You may also be interested in:
Three Days in Athens, Greece
Day Trip to Delphi, Greece
17 Photos That Will Make You Want to Visit Greece