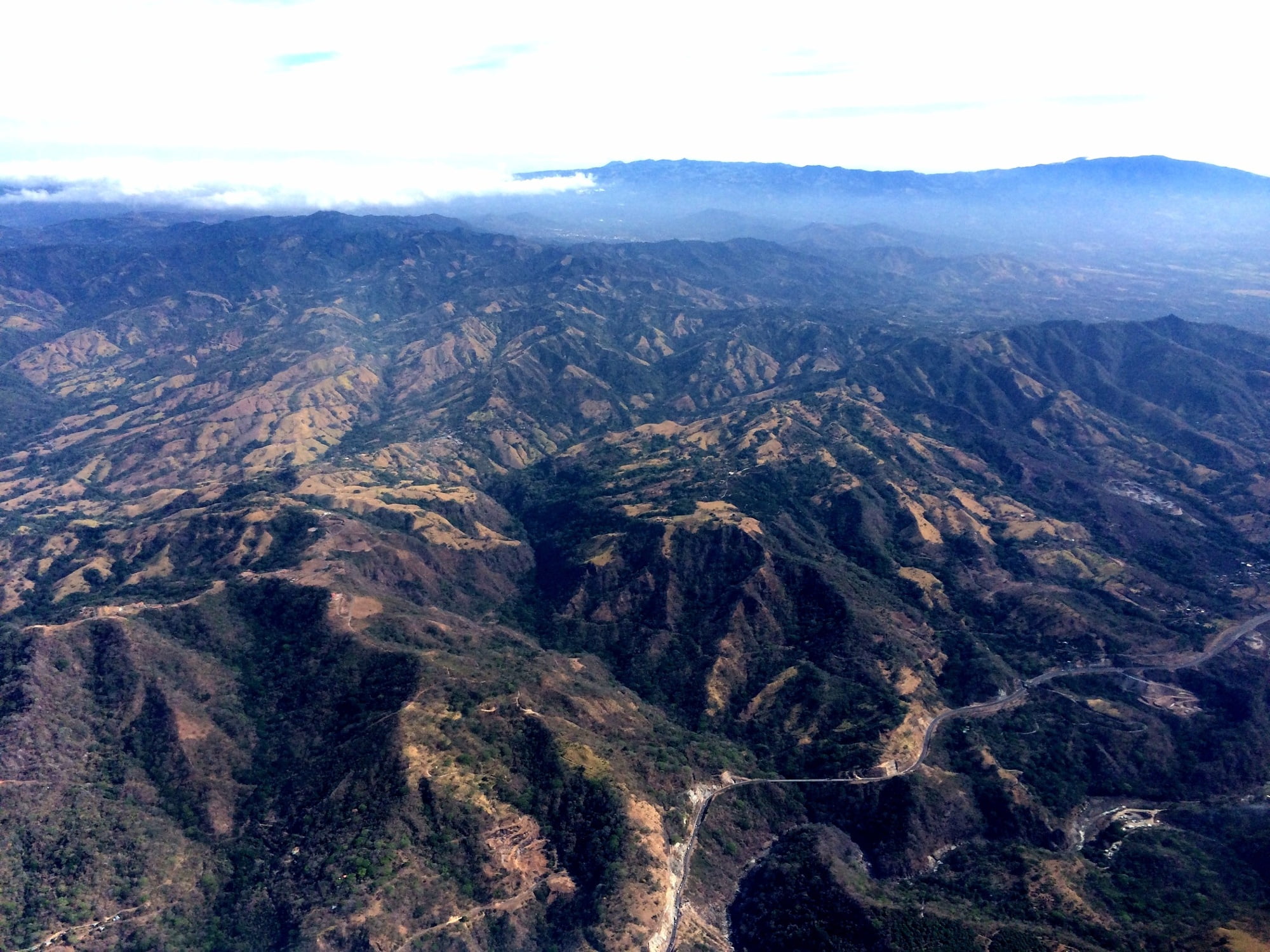 Bring Waterproof Sunscreen That's at Least SPF 30
If you don't listen to any of my other advice, please listen to this one! Costa Rica is close to the equator and the sun is really intense here. On our trip, we only brought carry ons, so we didn't bring any liquids, including sunscreen. We went to a local grocery store when we got there to stock up on goods for the week. We grabbed a bottle of SPF 30, but the label was in Spanish, so we didn't notice that it wasn't sweat or waterproof. Big mistake.
The next day, we spent the entire day at Playa Grande near Montezuma. After a couple hours walking around in the sun, I could feel my skin starting to fry. I had applied several layers of the sunscreen but it wasn't helping. Later, we realized that the sunscreen wasn't waterproof. A couple days later, all six of us were blistered from the sunburn. We bit the bullet and bought the name-brand stuff, that was over $20 for a small bottle. Worth it at that point.
Bring a Hammock
After I was completely roasted from the sun, I didn't want to do anything other than chill in the shade. Luckily, Costa Rica's beaches are lined with huge palm trees that are perfect for hammocks
. We set up camp on the beach one day, where I was able to read and chill all day.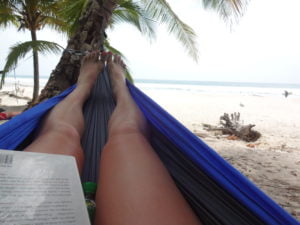 Wear Shoes When Walking on the Beach
I took off my shoes while walking to Playa Grande (about a 45 minute walk from Montezuma) because we were going in and out of the water. Like I mentioned earlier, Costa Rica is really close to the sun, so even the sand is scorching hot. I burned the bottom of my feet pretty bad, which made the rest of my walk to Playa Grande uncomfortable.
Budget to Buy Lots and Lots of Water
If you aren't staying in a touristy place, the water isn't safe for Americans to drink. That mean's you'll be buying your water. We went through several gallon jugs each day. It seemed like every time we'd buy a new one, it would disappear instantly.
I'd also suggest trying the Tropical Te Frio Limon. It's a flavored tea that I haven't seen outside of Costa Rica. Very delicious.
Don't Get Too Close to the Monkeys
They will throw things at you! Hearing the howls of the monkeys really makes you realize you're in a different place. But don't get too close, they like their privacy. On our hike to Montezuma Falls, we noticed a group of people surrounding a tree with monkeys in it. When the howls started getting louder and more frequent, we headed the other way.
Rent a Four Wheel Drive Car
If you're not staying in a resort, you'll need a car to get from the airport to your lodging, and from town to town. When you go during dry season (November-April), like we did, the dirt roads are very dry (who would've guessed) and full of potholes. There were several times when we were driving, that I thought we had popped a tire or ruined the car completely.
Have Enough Space in the Car for Everyone
We had six people in a 5-person SUV. We figured we could squeeze, right? I didn't think about the fact that the Tambor airport to our rental house was a 40 min drive, the car wouldn't have air conditioning, and the roads would be very bumpy.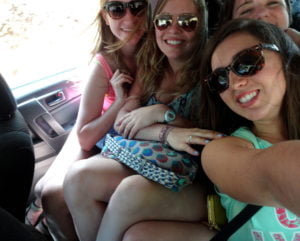 Four people, three seats: only fun for the first few minutes!
---
You may also be interested in:
7 Things To Do Near Montezuma, Costa Rica