Highlights from Sedona
On my recent trip to Arizona, we based ourselves in Sedona for two nights. While we spent one of our days in Flagstaff and Horseshoe Bend, I would say we collectively spent about a day and a half in Sedona. The town of Sedona is beautiful! It's nestled in an area that is completely surrounded by massive rock formations in every direction.
These are the activities we did, all of which I would recommend!
Hiking
The two mornings we were in Sedona, we hiked Devil's Bridge and Cathedral Rock, two of the most popular hikes in the area. Both were really fun. Read more about our hikes here.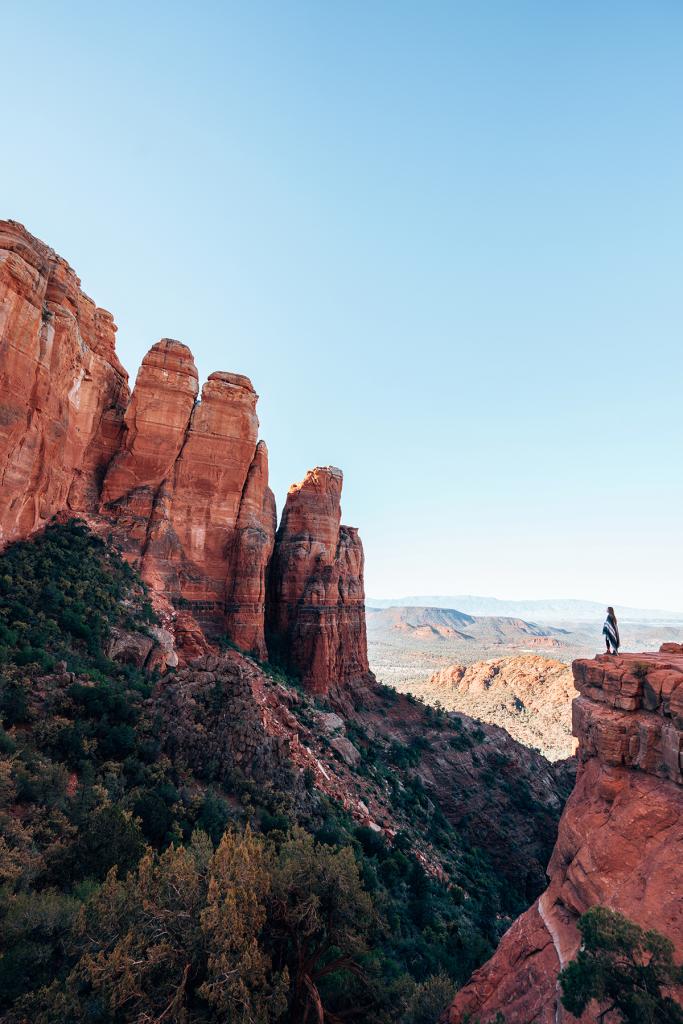 Wineries
You may not think of wineries when you think of Arizona, but the Sedona area has several! We made it to two our first afternoon here. The wineries are all about 15 minutes southwest of Sedona.
DA Ranch
DA Ranch is a very scenic winery. The building itself is a large ranch-style house. It has a homey, laid-back atmosphere. I got a glass of the Red Barn Red and really enjoyed it. While we were drinking our wine, we walked around to enjoy some of the sights on the property.
They have goats, a pond with a fountain feature, a big swing on the tree in front, and pretty vineyards right next to the tables outside. There was a lot of seating, so it would be a good place to come on a busy day. It was Friday afternoon while we were there and was fairly busy, but there were still several seats open.
One thing to note is that they do weddings here, so the tasting area is not always open on the weekends. Check their schedule on their website to see.
Page Springs Cellars
Later, we went to Page Springs, which is only a two-minute drive down the road. This winery felt a bit more posh. When we arrived at 5pm, we got the last table. The hostess was turning people away after that. We sat inside and did a wine tasting. There is also a big outdoor area on the porch in the back, as well as down closer to the vineyards.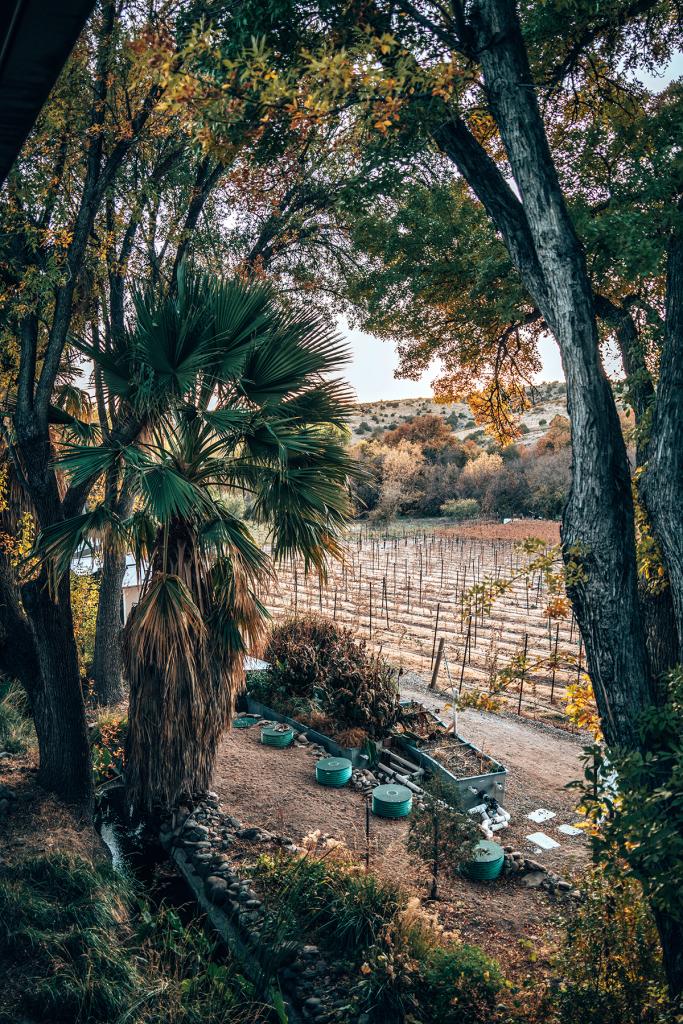 Restaurants
Javelina Cantina
For dinner our first night, we got Mexican at Javelina Cantina. They didn't have seating when we arrived at 6:30, so we waited at the bar with margaritas until our table was ready about 20 minutes later. Note that pretty much everything in Sedona closes by 9pm, so if you are trying to get dinner, I would get there by 8 at the latest.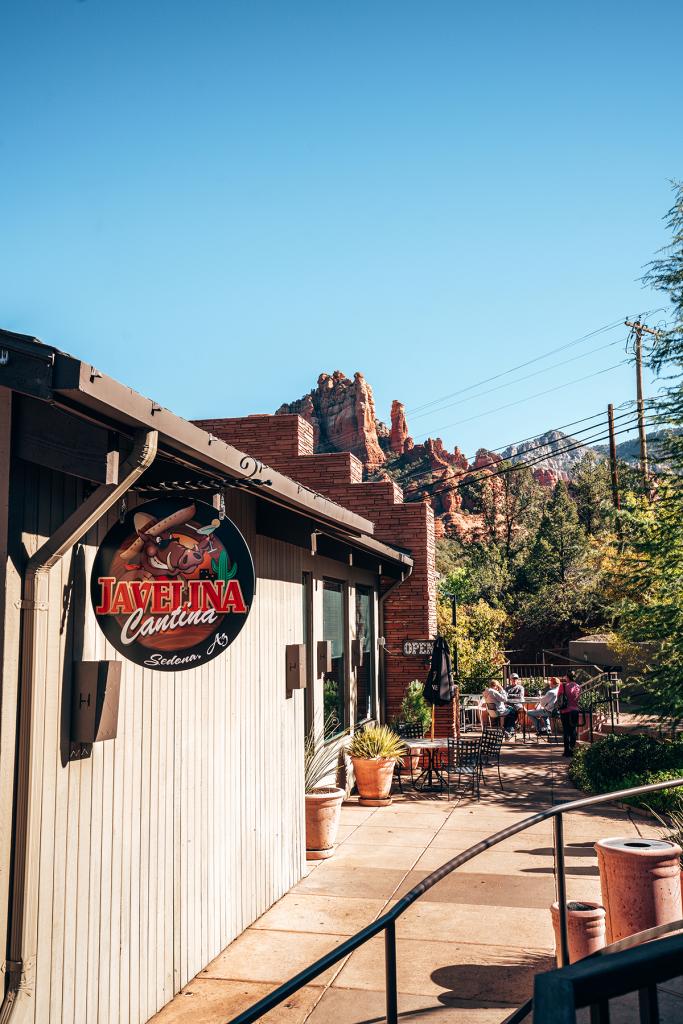 I got the steak fajita salad and it was amazing! We also got the queso and guacamole for the table which were delicious as well. I would definitely come back here.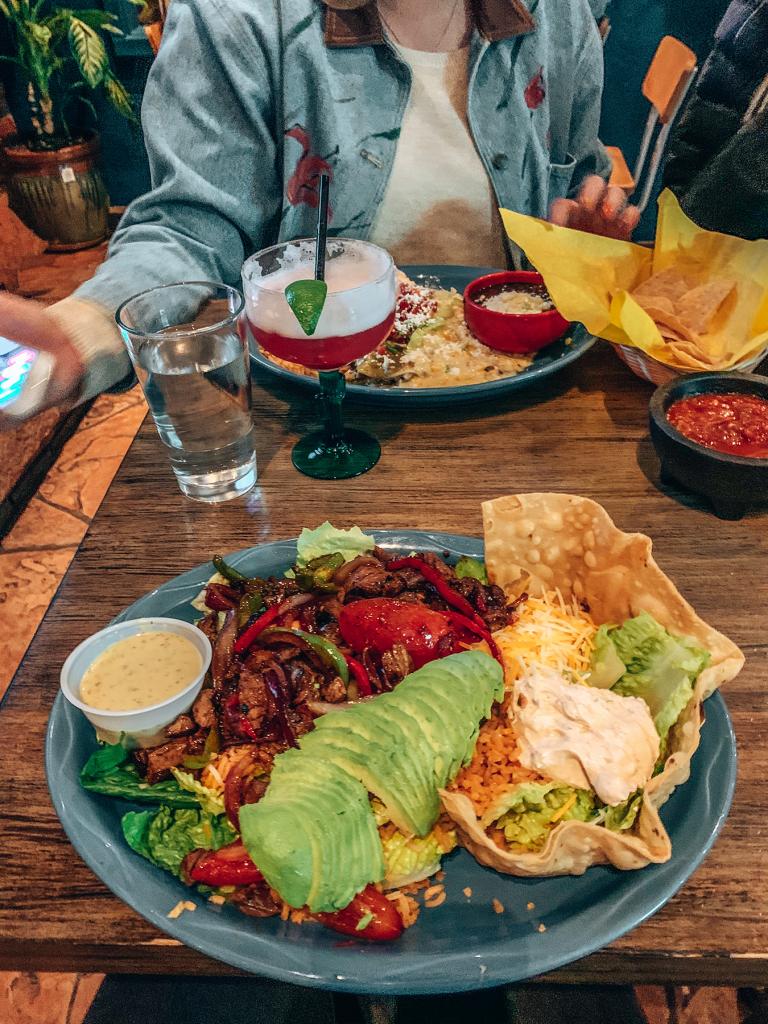 Dellepiane
This is an empanada/burger/sandwich spot that we ate at for lunch our last day. I got the chicken sandwich but regretted my decision a little once I tried my friends' empanadas. I would definitely go with those next time! The margaritas were good too.
Shopping
Tlaquepaque Arts & Crafts Village
This was the cutest little shopping area with local vendors! I ended up buying a new hat from one of the shops. There were lots of stores that had beautiful art and jewelry as well.
This shopping center is supposed to represent Old Mexico, and it really did feel like we had been transported to another country!
The Chai Spot
Within Tlaquepaque, there is a super cute chai tea shop, where we took a break and relaxed for a bit. We tried the Traditional Cardamom Chai and the Coconut Rose Chai. Both were excellent! They didn't taste anything like the typical chai tea latte you will find elsewhere in America.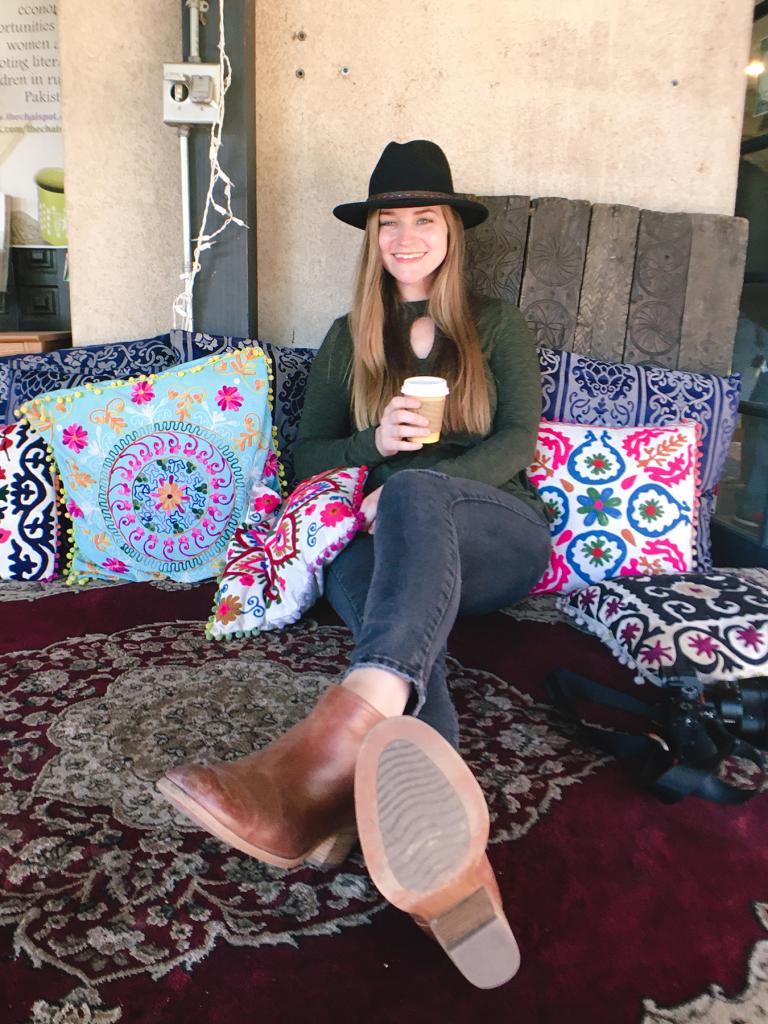 Bell Rock
On our way out of town Sunday, we saw that we were approaching Bell Rock, one of the main Vortexes in Sedona. The Vortexes are centers of energy that are thought to be conducive to healing and meditation. Many people feel recharged after visiting a Vortex. Cathedral Rock is another one of Sedona's Vortexes. While I felt super energetic and excited while there, I imagine that was mostly because of the amazing scenery. I felt the same way about Bell Rock. We didn't do the whole hike up to the rock formation, but we got to a point where we had a good view before turning back.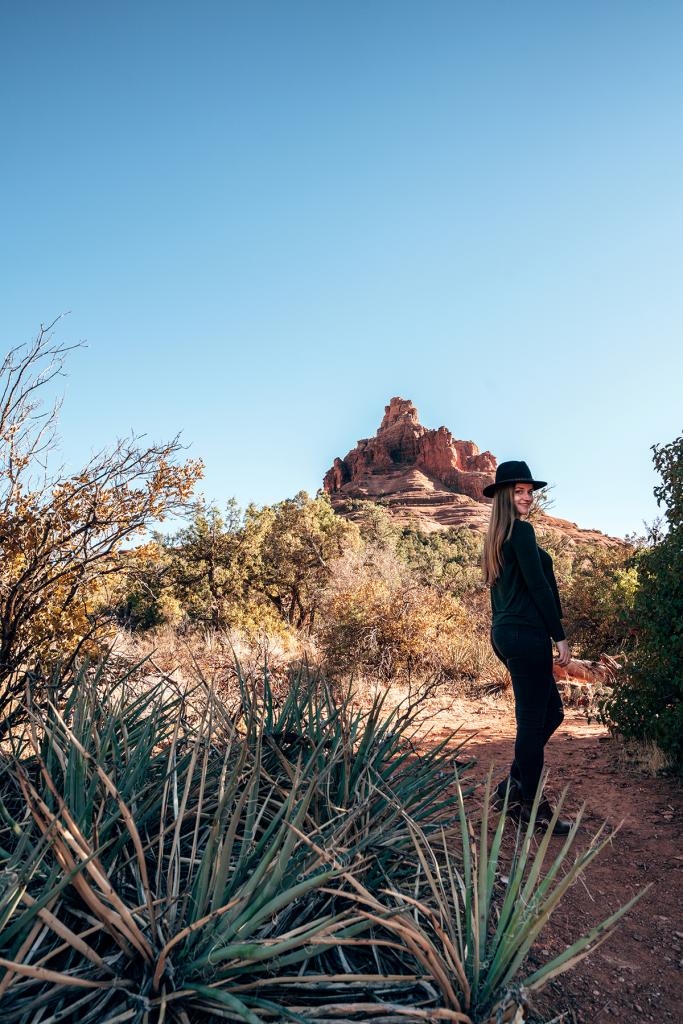 Chapel of the Holy Cross
On the way back from Bell Rock, you can see the Chapel of the Holy Cross, which is a unique church built into the rocks. It is quite a way from Bell Rock, but I happened to notice it and snapped a picture. Visitors are able to go inside the Chapel if you have the time and find this interesting.
---
YOU MAY ALSO BE INTERESTED IN:
How to Spend One Day in Scottsdale
Hiking Sedona