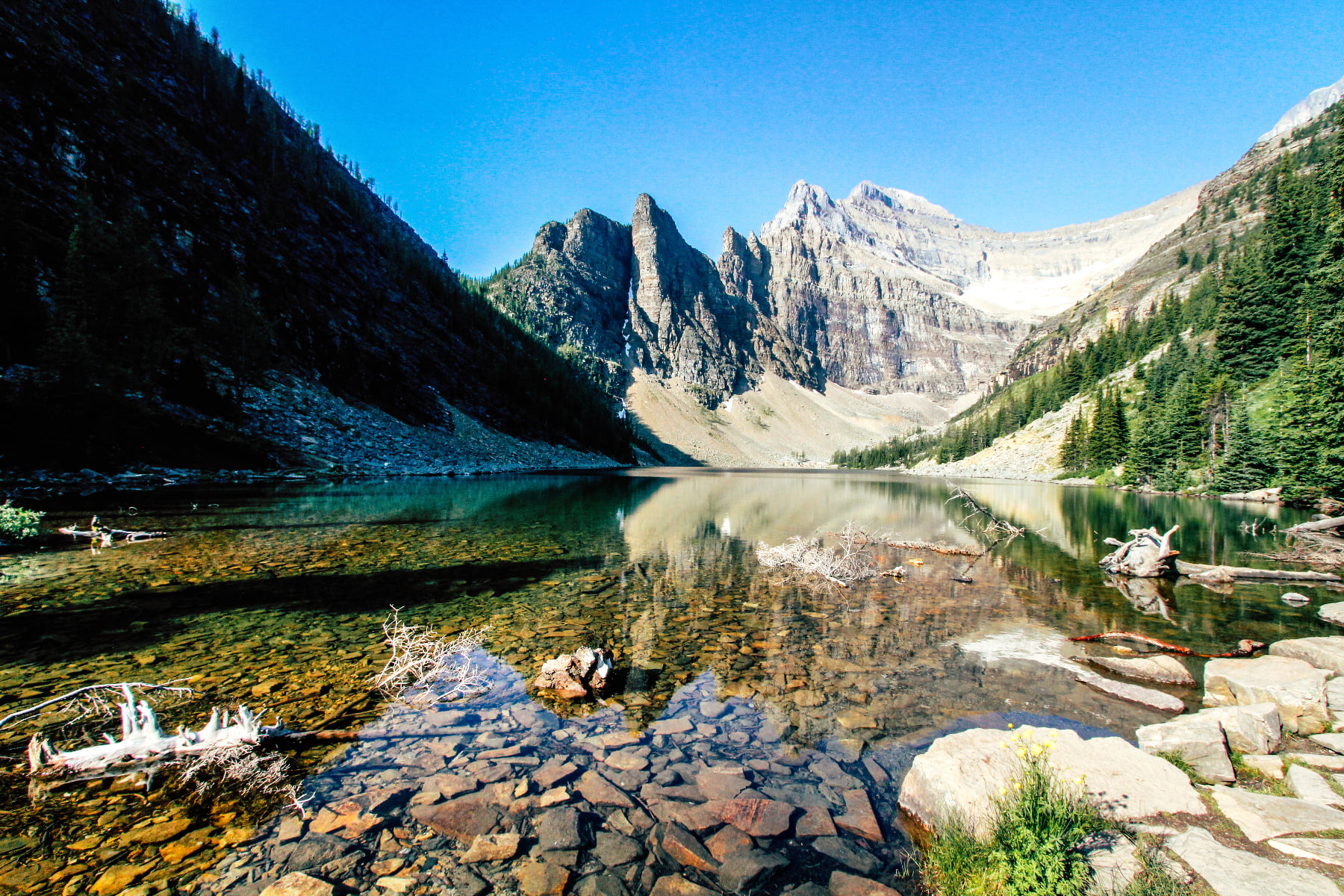 We came to Banff to hike, and that's what we did! On our first day we hiked Johnston Canyon, the second day we headed south to Upper Kananaskis, and on our last full day we hiked to Lake Agnes up by Lake Louise.
Upper Kananaskis Lake
We planned to hike to Rawson Lake and Sarrail Ridge on Friday, which is about a two hour drive south of our campsite in Banff. That hike is a fairly strenuous 7-mile return trail. We loaded our packs in the parking lot. When we reached the trailhead, there was a sign that said the trail to Rawson Lake was closed for grizzly bear activity. I was so disappointed, because this was the trail I was most looking forward to.
After checking out the map at the trailhead, we decided to start the hike like we would've to see if the Rawson Lake trail was actually still closed. If it was closed, we would continue on the Upper Kananaskis Lake trail that goes around the lake until we were ready to turn around. The whole lake trail is a 9.5 mile loop.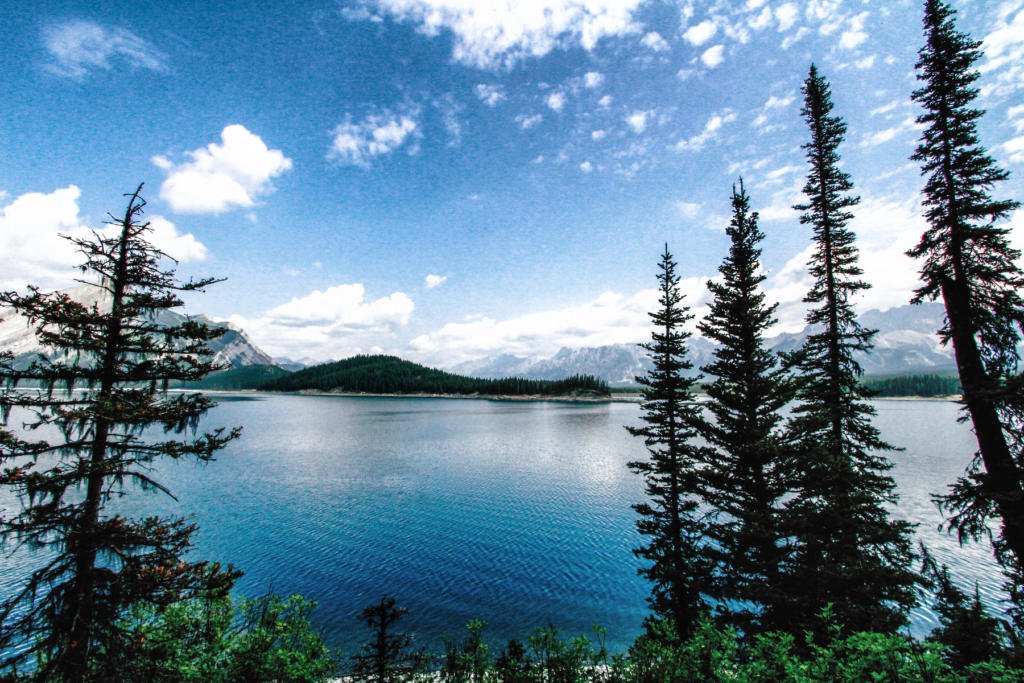 We reached the split at about a mile in and were sad to see that the trail was indeed closed. The rangers were serious too, with lots of "do not enter" tape at two separate points of the entrance.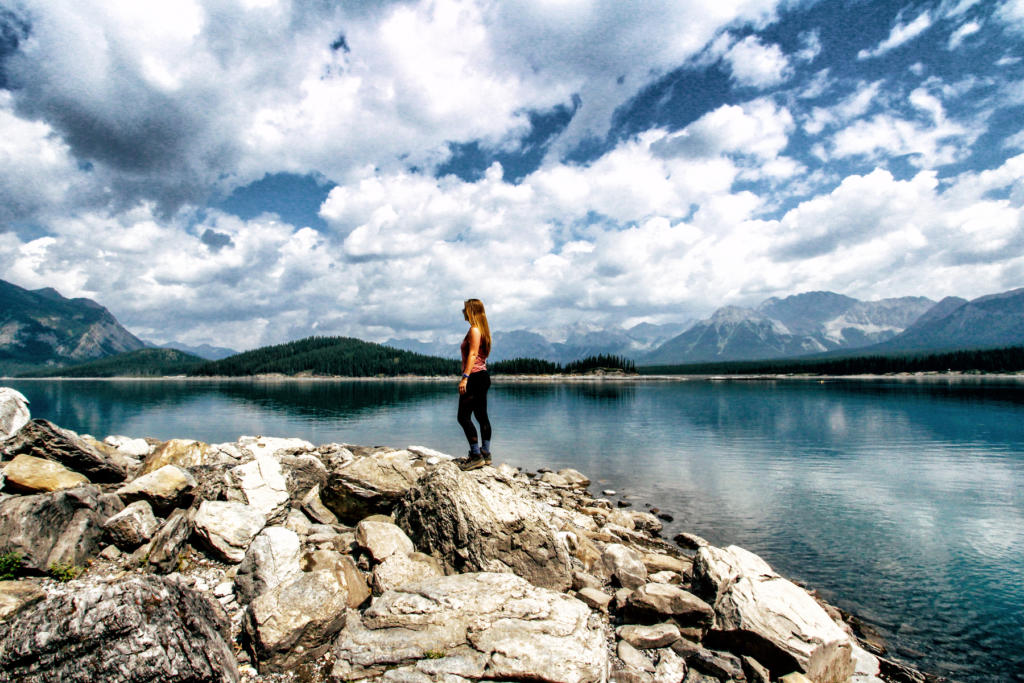 The lake trail is beautiful with little elevation gain, making it an easy hike. The trail is mainly shaded, but you can still see the lake for the majority of the trek.
We took a lunch break by the lakeshore after we had turned around. After lunch we climbed up to the top of a waterfall and saw that there was another waterfall above it further back!
Final Verdict
While this hike was pretty, I was bummed we couldn't take the trail up to Sarrail Ridge. I would say that if you have a limited time in Banff, you could pass on the Upper Kananaskis Lake trail.
Lake Agnes Teahouse
On our last full day, we got up very early and saw Moraine Lake and Lake Louise. From Lake Louise, we started the hike to Lake Agnes. This hike is special, because at the top there is not only a beautiful lake, but a teahouse that sells tea and snacks. All of their supplies arrive by way of the trail, in addition to a helicopter run once a year.
I would rank this hike as moderate. It was 2.2 miles to get from Lake Louise to Lake Agnes (4.4 round trip) and we climbed over 1300 feet in elevation. It was a steady climb throughout the hike, so no one part was especially difficult. As we climbed higher, we could see Lake Louise down below through the trees and the aqua color was unreal!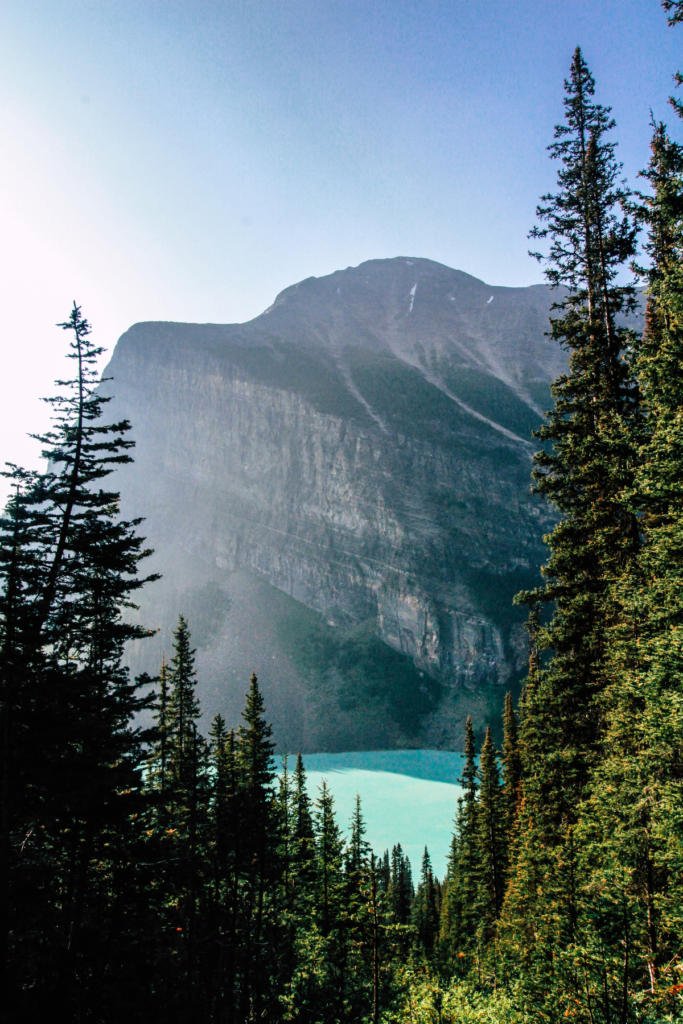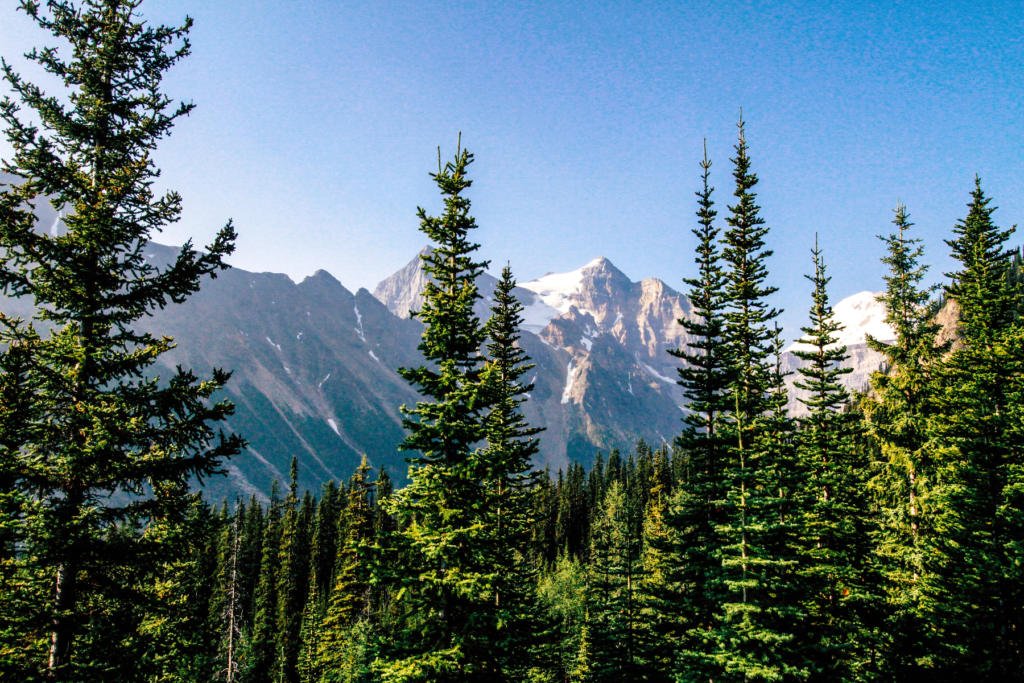 Most of the hike is split from a separate path that people take horses on. The trails merge near the end of the hike and you are forced to share your path with horses and large piles of poop.
Lake Agnes Teahouse
Near the top is a beautiful waterfall. From here, you make the final ascent up a couple flights of stairs and see Lake Agnes at the top! It was still early (around 10:30 am) but we were hungry and wanted to eat. I was surprised that we didn't have more difficulty finding seats inside because the teahouse is small with not many of tables.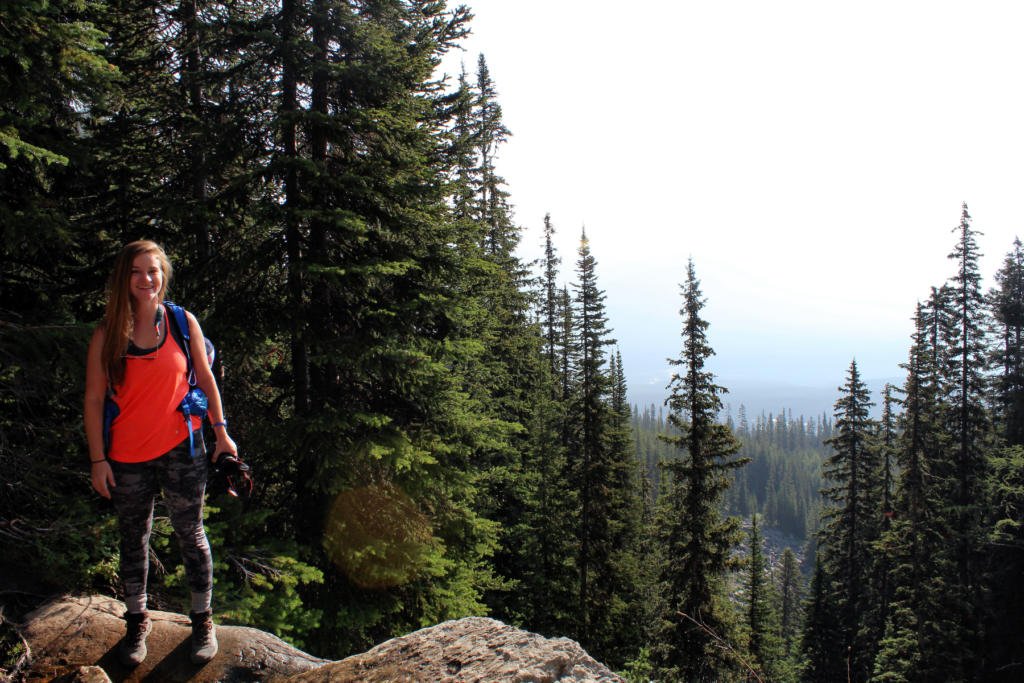 We all ordered tea, the soup of the day, and an order of biscuits for the table. It was awesome! Definitely worth the hike up. After we ate, we admired Lake Agnes for and noticed the long line for a table at the teahouse. Glad we got there when we did! We made use of the outhouses behind the teahouse before climbing back down the mountain.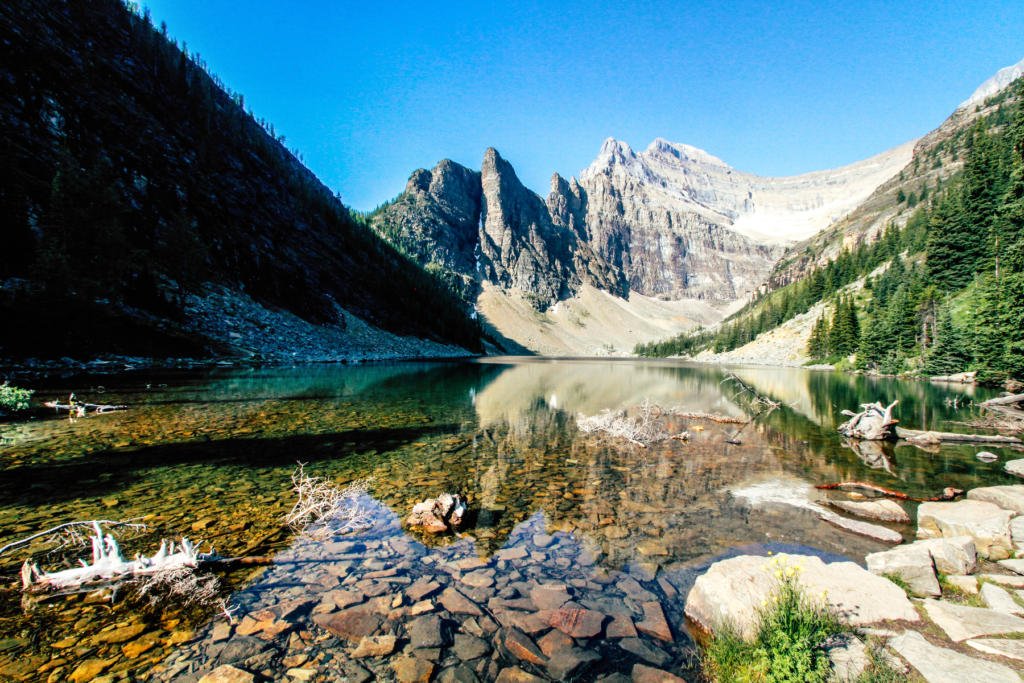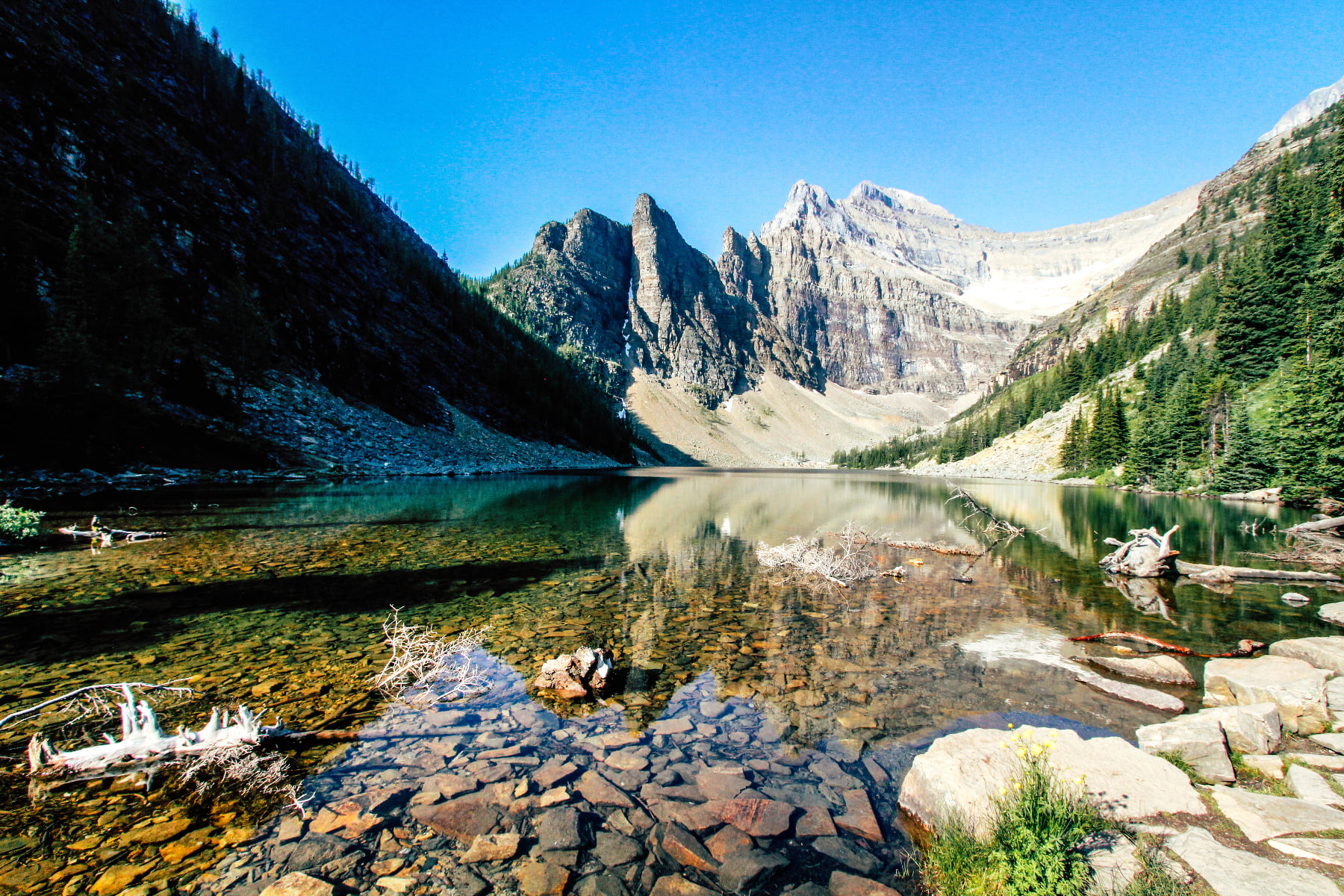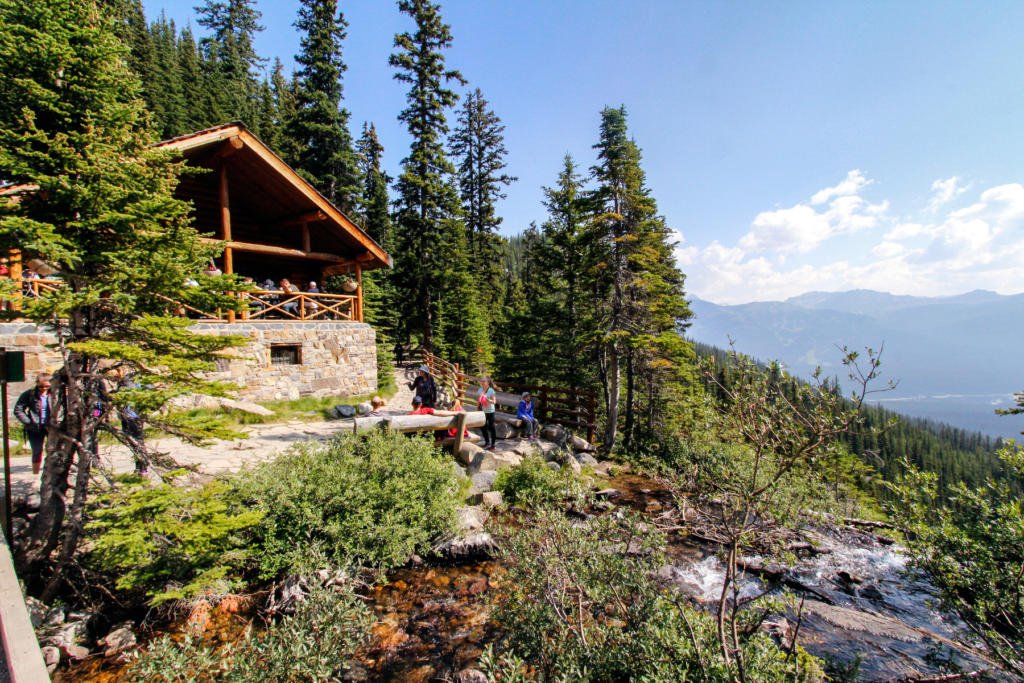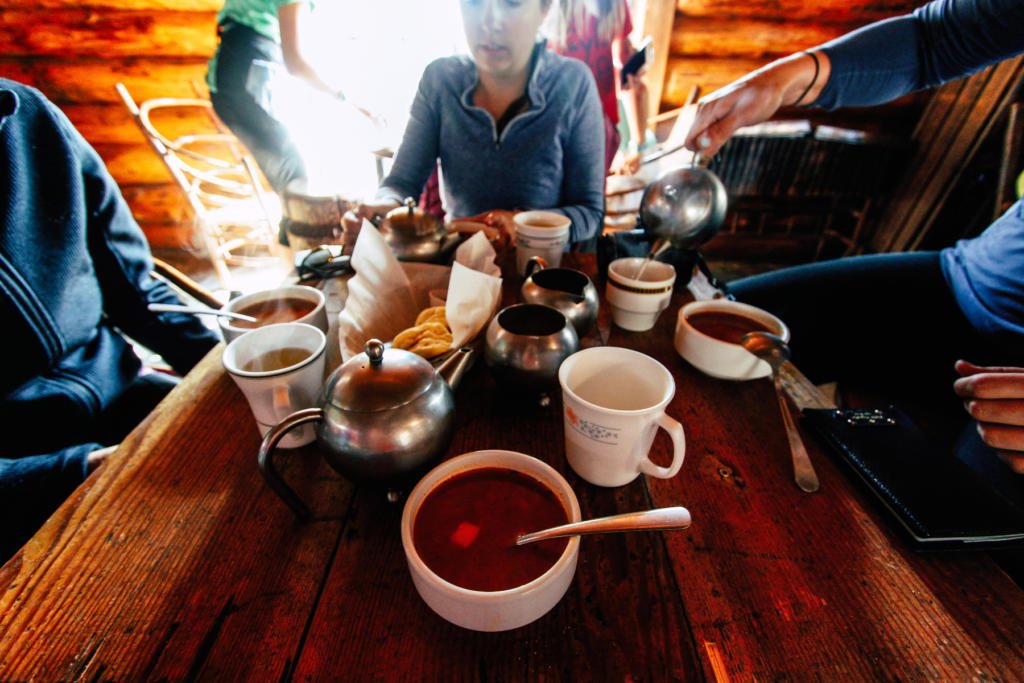 Final Verdict
While there were a lot of people on this trail, I'm really glad we did it! It was totally worth it. And since we started early (around 8:30 am) it was much less crowded than it was when we came back later in the afternoon.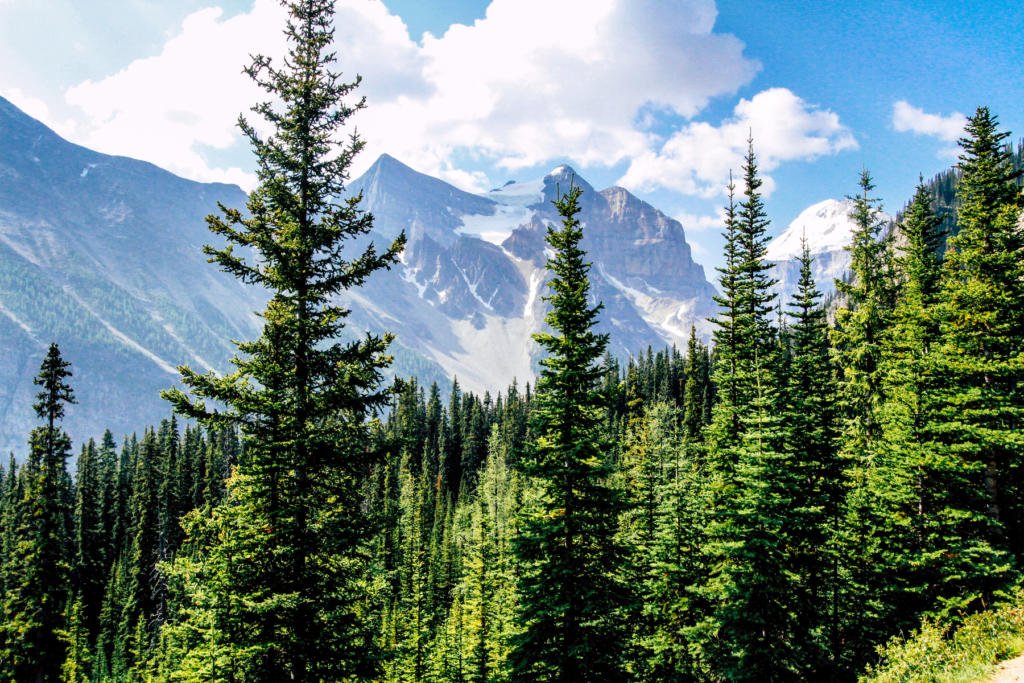 ---
Check out my video below on our time in Banff!