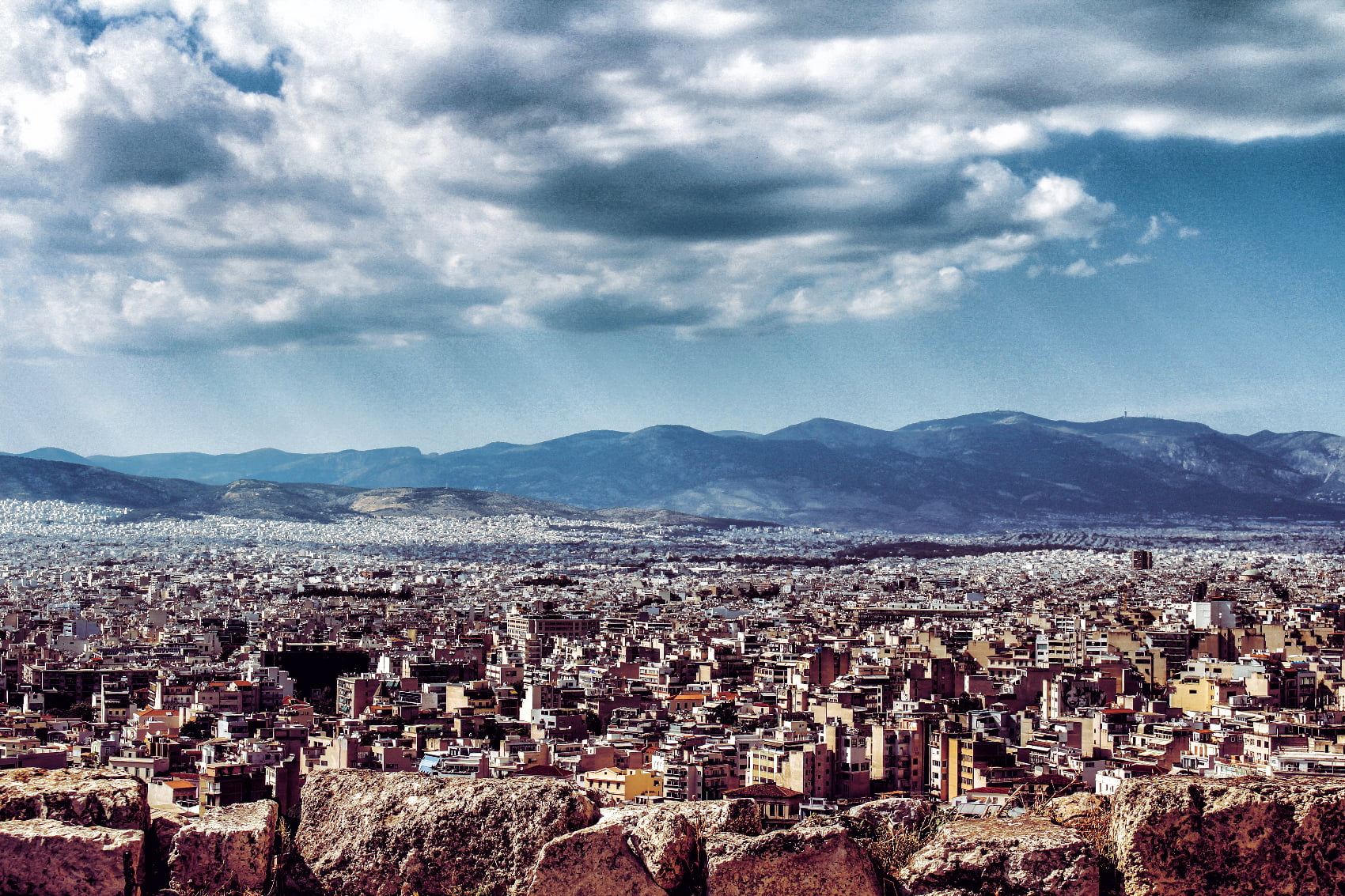 My mom and I spent a week in Greece back in June 2015. Athens was our starting spot, and we spent three full days here. We also took a day trip to Delphi while in Athens. From here, we flew to Santorini and stayed there for three days. It was an amazing week!

Athens is a beautiful city. You'll see a wonderful mix of colorful flowers, white houses on rolling hills, graffiti, ancient history mixed with modern architecture, amazing food and friendly citizens. These are my suggestions for how to spend three days in this amazing city.

Acropolis
The Acropolis is a grouping of government building ruins from ancient Greece. It is built up on top of the highest hill in Athens. You can see it from pretty much everywhere in the city. This was our first stop.

The Parthenon is the most famous building and was built in 5th century BC! It primarily served as the treasury of the ancient alliance of cities formed to defeat the Persian incursion. The Parthenon is an engineering feat for the time it was built. Architects knew that a straight line can look curved (and vice versa), so they built all horizontal lines slightly curved. The columns lean towards the center of the temple. The builders worked so precisely (sometimes to a fraction of a millimeter) without any modern tools. They built the entire thing in only 9 years and it has survived earthquakes, wars, and other disasters.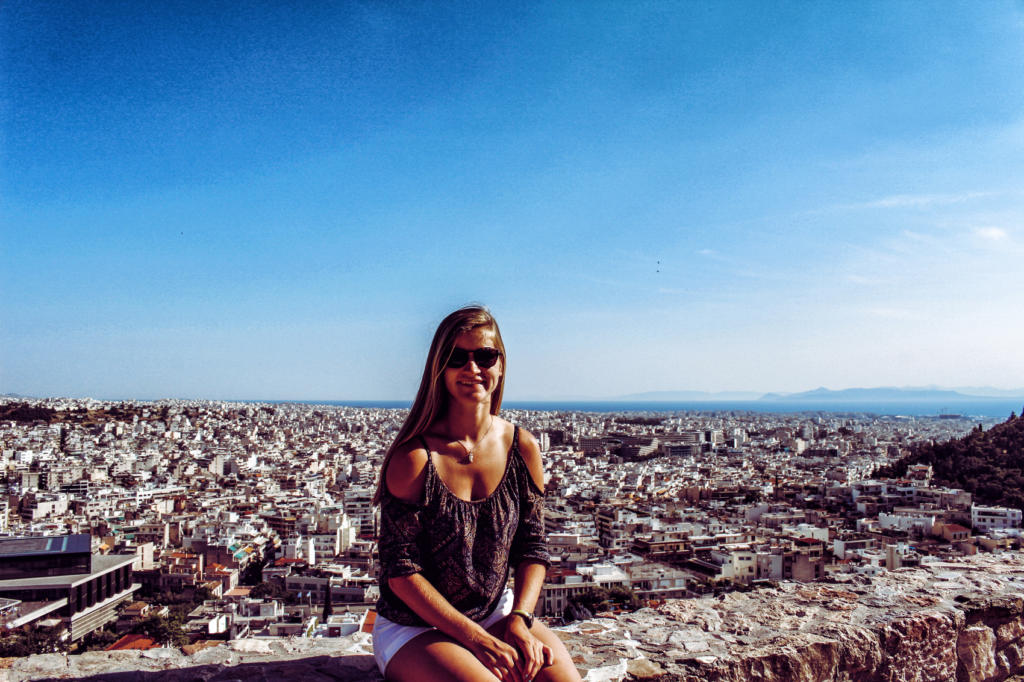 We spent 2-3 hours touring the whole area. There is an option to take a guided tour, but we downloaded the Rick Steves' Audio Tour for free and it was great. Tickets into the Acropolis cost us about 20 Euro each.

National Archaeological Museum
I'm not the biggest museum fan, but this one was great. Many of the biggest achievements in ancient Greece sculpture and painting are housed here. It is considered one of the greatest museums in the world. We didn't spend a ton of time here, maybe a couple hours. I could see spending an afternoon here if you like to read and examine everything in the museum.

Voula Beach
At this point in our trip, we wanted an afternoon to relax on the beach. We took the tram down to Voula Beach, which is only about an hour from the city center. Voula is one of the most popular beaches in the suburbs of Athens. The beach is currently being renovated but should be open again soon! Vouliagmeni Beach is another 30 minutes south of Voula and is supposed to also be good.

Parliament's Changing of the Guards Ceremony
You can watch the Changing of the Evzones Guards at the Tomb of the Unknown Soldier. This takes place in front of the Parliament every hour of the day. The official ceremony happens at 11am on Sundays. The guards wear a kilt with 400 pleats and shoes with pom-poms. They have a special ceremony on Sunday. We were unfortunately not here on Sunday, but we saw the normal changing over on another day. They do a funny-looking dance that reminded me of a mating ritual for birds. Definitely worth checking out.

Syntagma Square
Syntagma is the central square of Athens. The Parliament building is located next to the square, which is housed in the Old Royal Palace. There are plenty of shops and cafes around the square. We didn't spend much time here but walked through to explore.

Plaka District
The Plaka is a historic and picturesque neighborhood close to the Acropolis. Souvenir shops and cafes line the streets. We didn't check out the area until our last day and I was disappointed we didn't stop by sooner. Lots of the restaurants have nice rooftop seating, and we ate here our last night and watched the incredible sunset.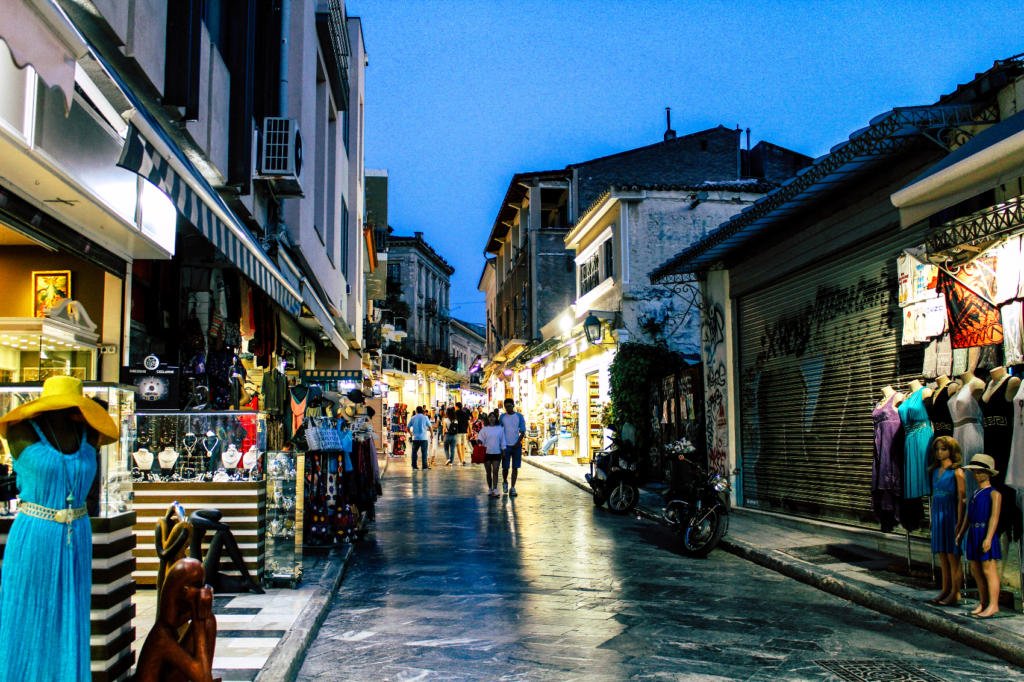 Anafiotika Village
Anafiotika is a small village located right under the Acropolis. The white washed houses look like they belong on a Greek Island. This is because descendants from the Anafi island arrived in Athens in the 19th century. When we walked through, I felt like I wasn't in Athens, except for when I occasionally looked up and saw the massive Acropolis. So cool!

Shop at Monastiraki
Monastiraki is one of the primary shopping districts in Athens. There are many souvenir shops, and boutiques, and it is fun to bargain with the shop owners. I found a leather sandal shop while we were there and got some Grecian sandals.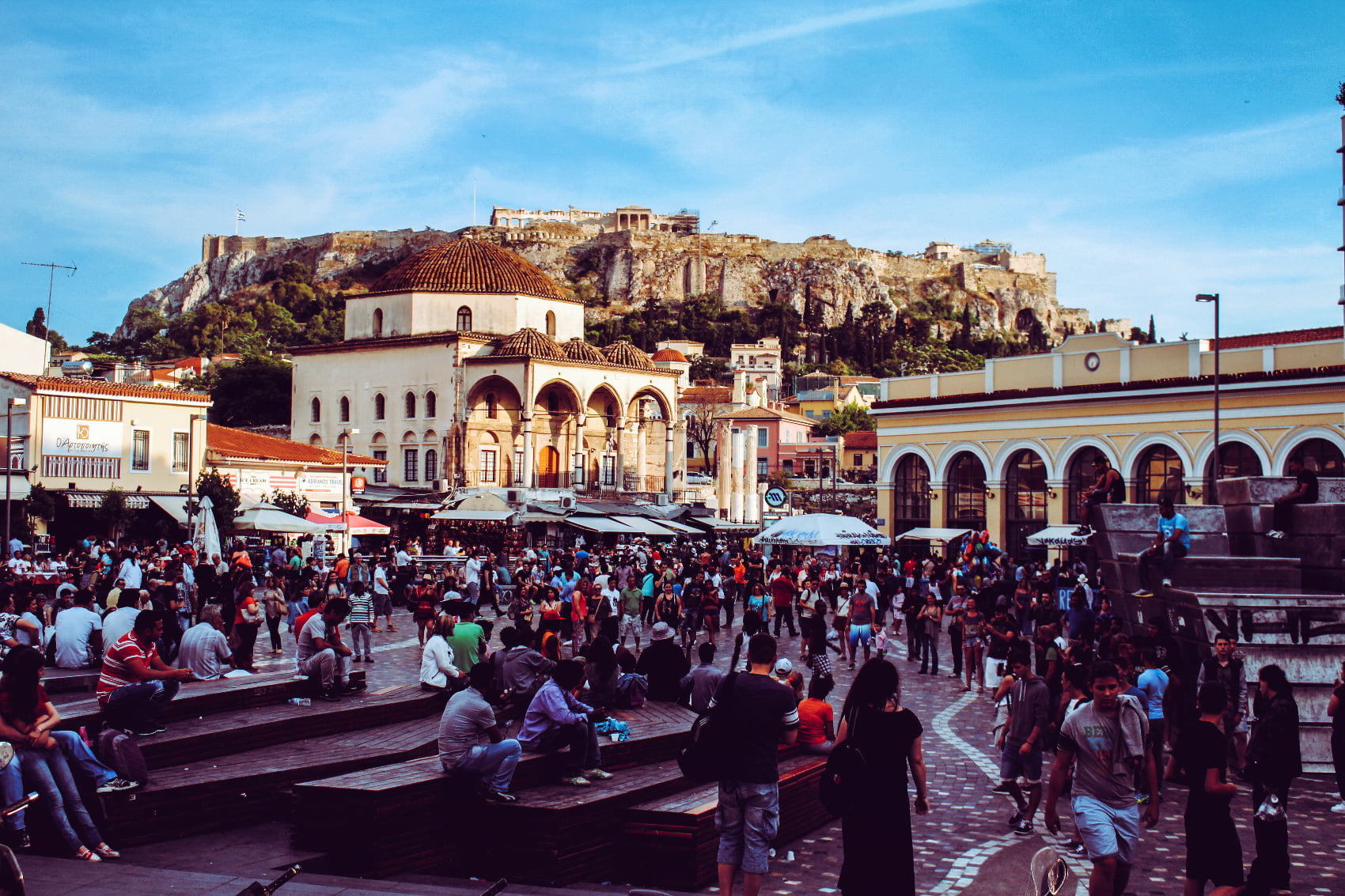 Temple of Olympian Zeus and Hadrian's Arch
The giant temple of Olympian Zeus was completed in AD 132. The temple had a short life, as it was destroyed by barbarians in third century AD. There isn't much left, just a few columns that help you realize the size it was originally.

Hadrian's Arch is right next to Zeus and is one of the most iconic landmarks in Athens. The marble gateway was meant to separate the ancient and imperial sections of Athens.

Rick Steves' Walking Tour of Athens
You can download Rick Steves' Athens City Walk tour either through his app or as an mp3 file. We also had his book with us so we could follow the map and read details. The tour is interesting and very informative. I thought it was a great inexpensive way to learn more about the city.

I highly recommend Athens for people of all ages and interests. I'm still dreaming about it 3.5 years later!

You may also be interested in:
Day Trip to Delphi, Greece
Santorini Guide
17 Photos That Will Make You Want to Visit Greece