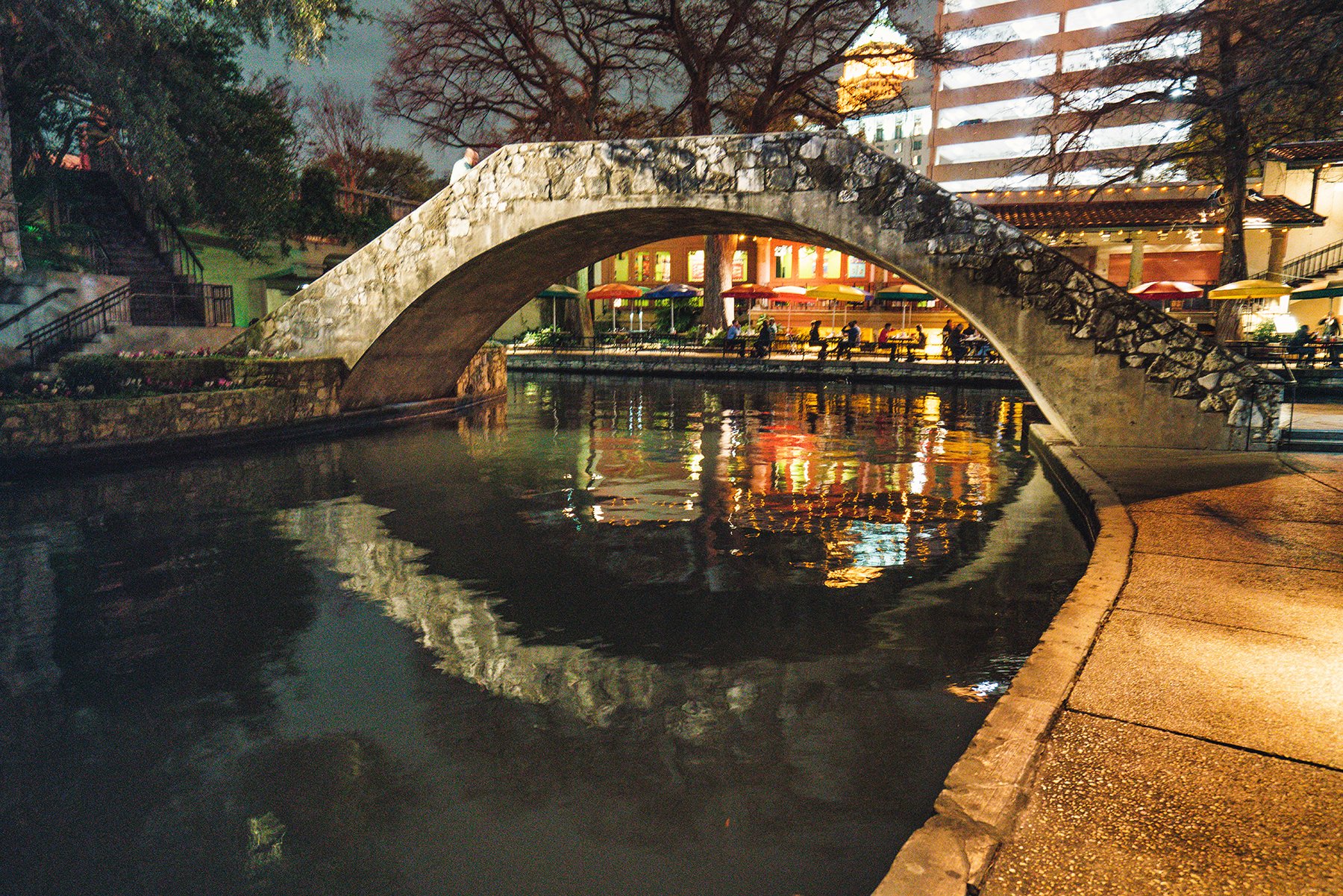 San Antonio is a charming city with a good number of things to do. While your weekend will be filled with activities, it's easy to hit the highlights in just a couple days.

Friday Night
Dinner at Boudro's Texas Bistro
Boudro's is a nice restaurant right on the Riverwalk. Most items on their menu included steak or fish. I had the Texas sirloin with frites and plantains, along with a Prickly Pear Margarita. It was delicious! We sat inside because we had a large group, but they have several tables outside along the river.

Saturday
Alamo
You'll start your day with arguably the most famous sight in San Antonio. It was built as a church by Spanish settlers in the 1700s. The Alamo was an important location in the Texas Revolution. During the Battle of the Alamo, Mexican troops defeated the Texian soldiers that were here. Because of this battle, many were encouraged to join the Texian army, eventually leading to the defeat of the Mexican army.

There isn't much to see at the Alamo today, but it is cool to know you're standing where a major battle took place hundreds of years ago. Visitors can enter the building for free. You have the option to take a guided or audio tour as well, but that costs a little money. We just walked through and explored the building for about 20 minutes.

Ride electric scooters up to the Grotto
From the Alamo, we rented Bird scooters and took them a few miles up town. You can't easily ride them along the Riverwalk, but when you get out of the downtown craziness, there is plenty of space to ride them on the road (in the bike lanes). We ditched them before going back down to the river at the Grotto. This is a concrete art exhibit on the side of the river that is meant to look like the insides of a cave. I thought it was interesting to look at, but probably not worth a trip just for this. Luckily, we were up here for a few other activities as well!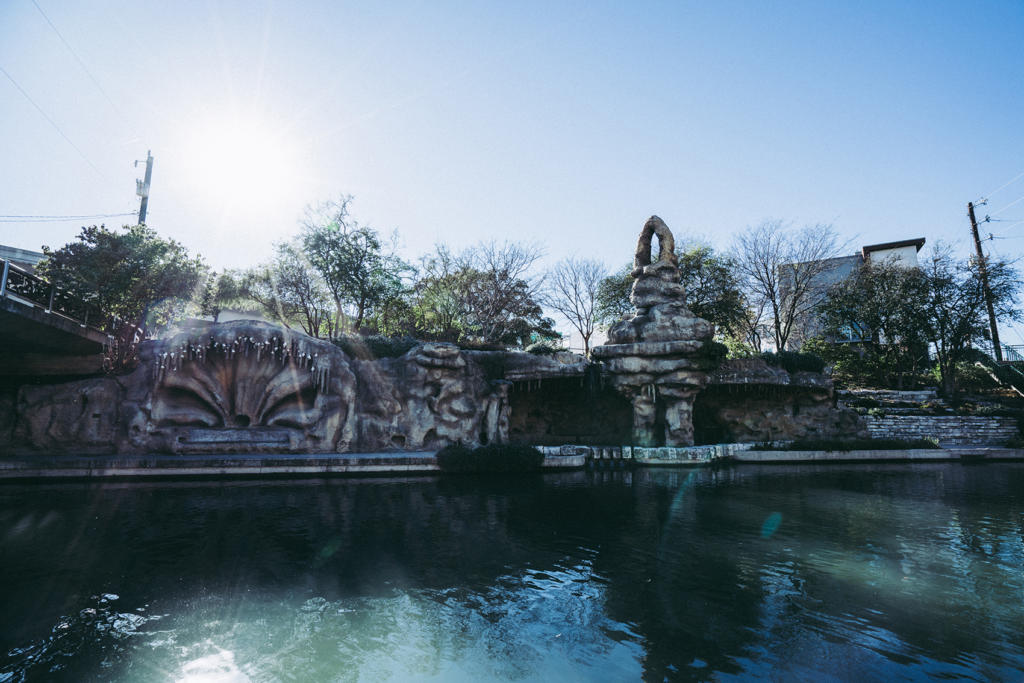 Lunch at La Gloria
La Gloria was recommended to me by a friend and I was so glad we tried it! This was my favorite meal while we were in San Antonio. The restaurant is next to the river and we sat outside because it was a beautiful day. I ordered the Cochinita Pibil Panucho and Pollo en Escabeche Sope: two Mexican dishes I had never tried before. My favorite was the panucho; I would 100% recommend it and have it again! Their margaritas also look great, but we didn't try them. Next time!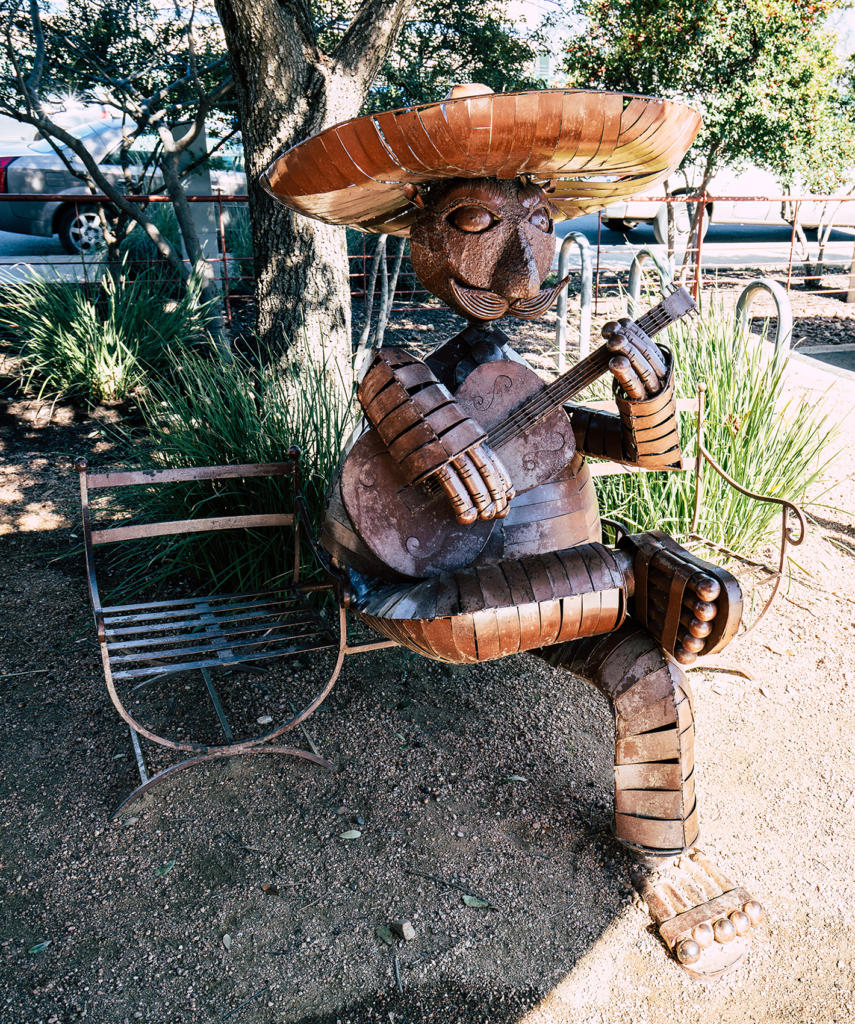 Hotel Emma
This is one of the most interesting hotels I've seen! It is so beautiful. It's located at the end of the Riverwalk. We walked over after lunch at La Gloria. The building was built in 1894 and was originally a brewery. Construction of the hotel didn't begin until 2012 and it opened in 2015. They have a really cool bar, library, restaurant, and outside sitting area with a fireplace. I would love to stay here next time I'm in San Antonio!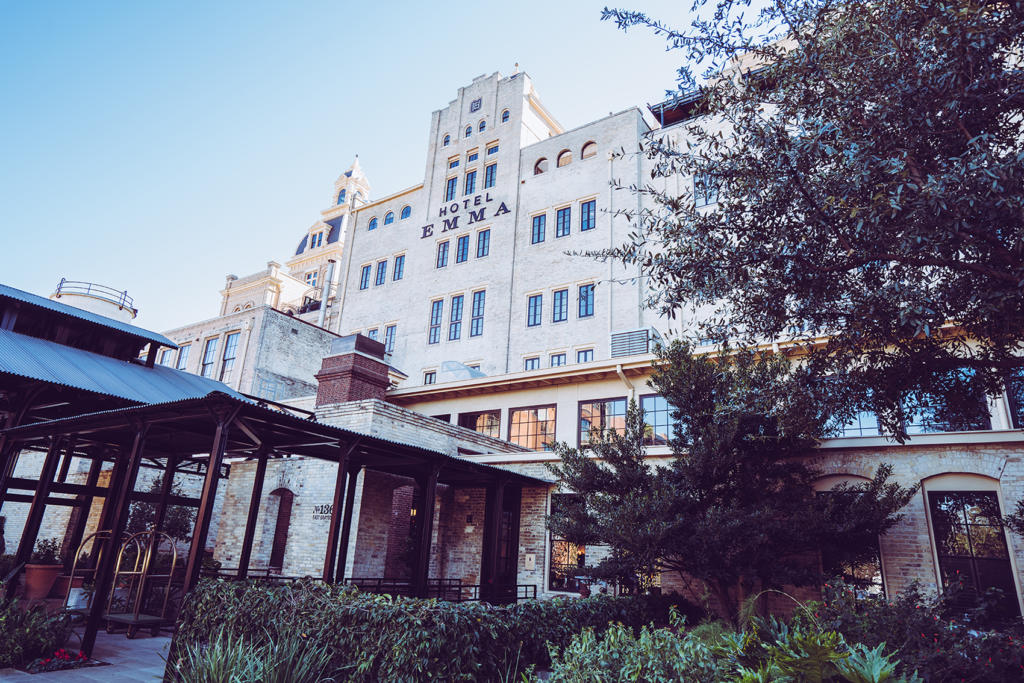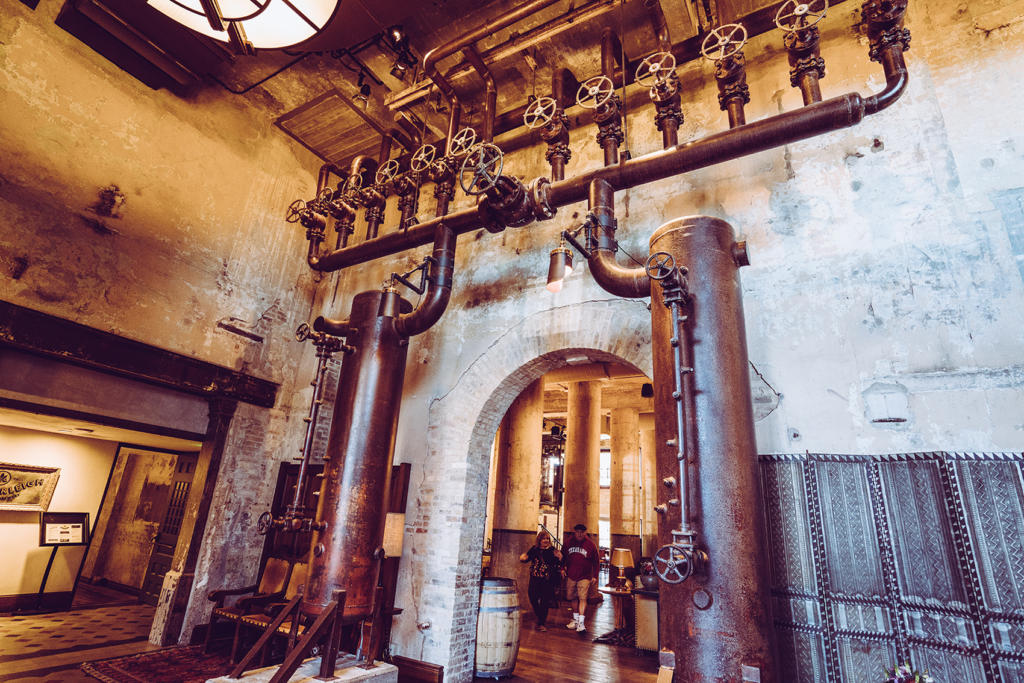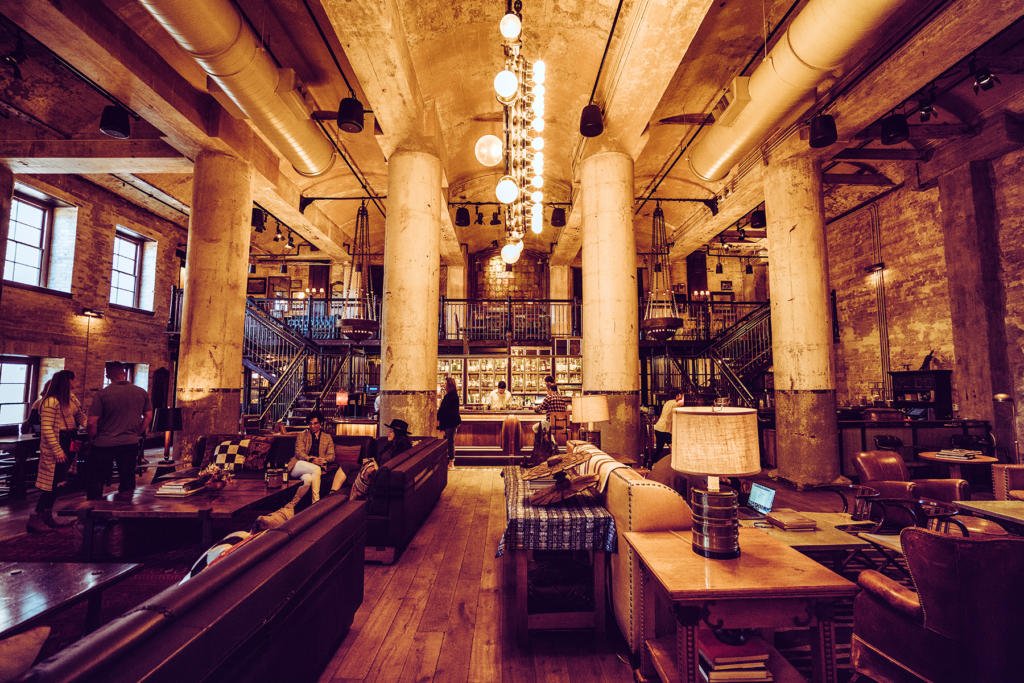 Coffee/sweets at Bakery Lorraine
In the same area as La Gloria and Hotel Emma is the Bakery Lorraine. I felt like I had been transported to France. We sat outside in front of their cute store front. I ordered a cappuccino and macarons. The Earl Gray macaron was very different and yummy!

Dinner at the Iron Cactus
We made our way back downtown on the Bird scooters, this time going much quicker since we had gotten used to them. We weren't sure where we wanted to eat. I had heard that the Esquire was very good, but they didn't have any outside seating available when we got there, and we wanted to take full advantage of the 65 degree weather in January. So we moved on and walked further down the river. Still in the mood for Mexican, we stopped at a restaurant called Iron Cactus. The menu looked good and they had decent reviews. My friend and I split two meals: shrimp enchiladas and Mexican meatloaf. They were both pretty good. The restaurant even had a Mariachi band to set the mood.

Riverboat Cruise
The company Go Rio operates riverboat cruises around the Riverwalk. The captain is also your tour guide and gives you some fun facts about San Antonio. It lasts about 35 minutes and costs $13. Our group did the tour in the evening and really enjoyed it. It was nice to learn a little about the city we were staying in.

Sunday
Historic Market Square
Market Square is the largest Mexican market in the country. They have a ton of shops selling cute souvenirs and plenty of restaurants. The only thing we bought were churros, but it was still a great place to check out. I'm glad we came down here.

On the walk back, we stopped by the San Fernando Cathedral. We found out too late that they have a light show on the front of the church on Tuesdays, Fridays, Saturdays, and Sundays. Would've loved to have checked that out!
That was all we had time for, but I would've also liked to check out the Tower of the Americas. It is very similar to the Space Needle in Seattle and has a restaurant on the top that rotates. Go up to the top for great views of the city. If you have a car, another good idea is to visit some of the other missions in the area.

Overall, I loved San Antonio! I hadn't been since I was a kid, so I didn't remember much before I got there. I will be back, hopefully sooner than later!