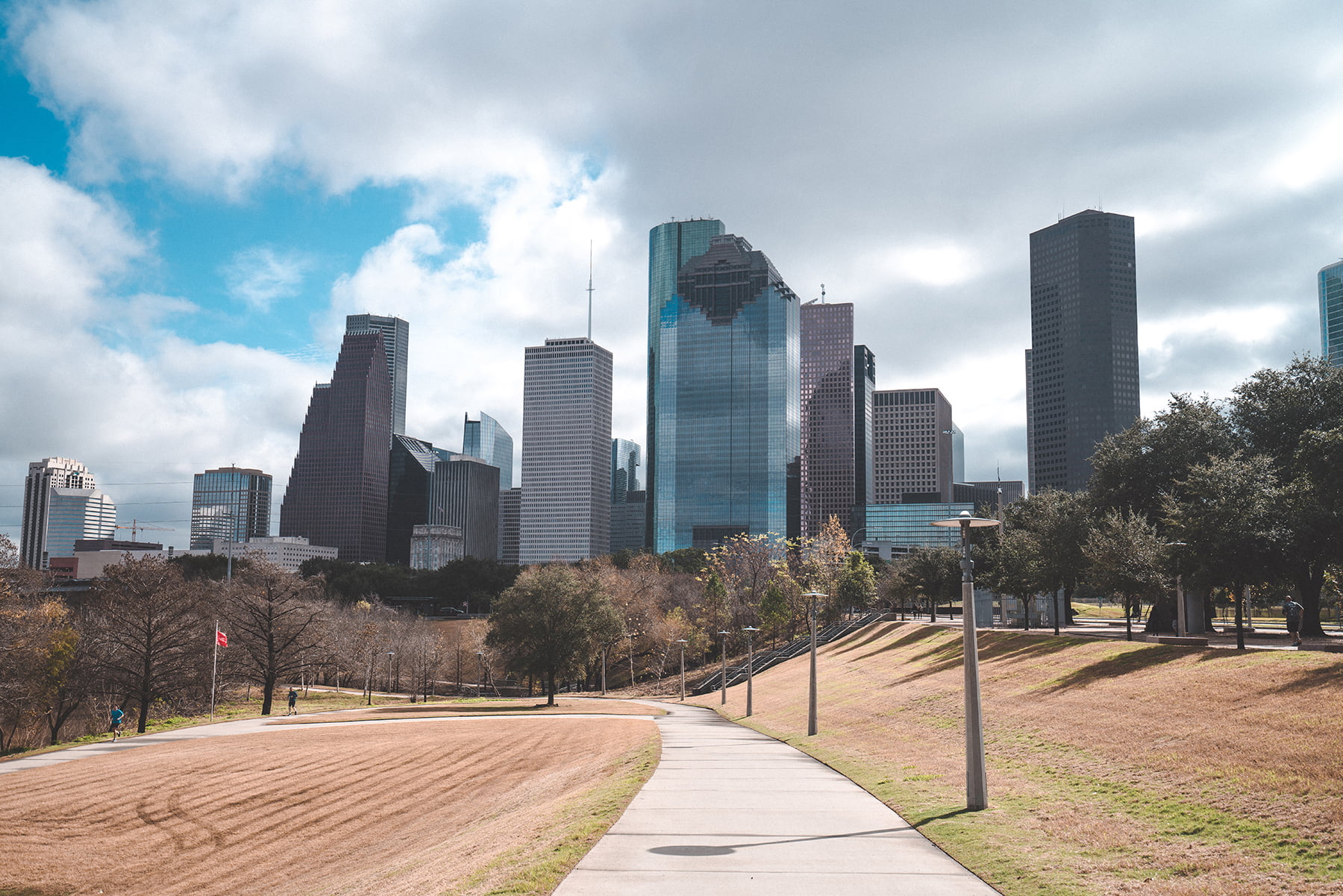 How to Spend Two Days in Houston, Texas
I recently spent a weekend in Houston with my best friend from childhood, Emily. We got in late Friday night and hung out at our Airbnb and caught up. We stayed in the Montrose neighborhood and loved it! It's a quiet neighborhood, but there are tons of restaurants within a few minutes' drive. It's also very central. Everything we did was within a 15-minute drive. Even though it was winter, we had amazing weather. It was in the high 60s/low 70s. Great break from the cold in Georgia.
Saturday
Breakfast at La Guadalupana Bakery & Cafe
We woke up around 9 and got ready for the day. Our first stop was for breakfast tacos, an obvious choice when I'm in Texas. What a great way to start our weekend! The breakfast tacos were so good. The restaurant itself wasn't anything super nice, but it was crowded when we arrived a little before 10, so we knew it'd be good. The food made up for the atmosphere for sure!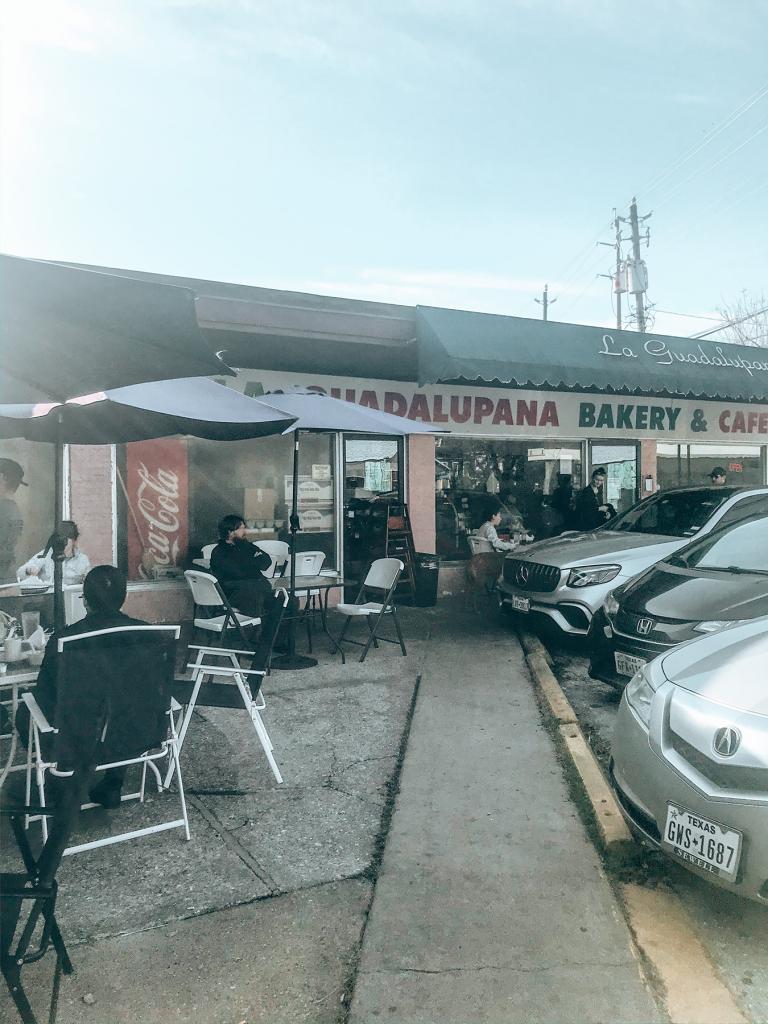 I got the Taco Especial and Taco a la Mexicana. Both were great.
Siphon Coffee
Next, we got coffee at Siphon Coffee. I got an iced coffee to go. There were lots of people inside hanging out and doing work.
Shopping in Montrose
After we were fully fed and caffeinated, we did some shopping at boutiques in Montrose. The vintage shop called the Leopard Lounge had a huge variety of clothes and accessories. Next was Emerson Rose, a super cute but pricier boutique. Last was Space Montrose, which was also pricey but fun to look around. Space Montrose is next to Common Bond, a very popular bakery and breakfast place. We thought about stopping in for baked goods, but the line was out the door, so we passed on that.
8th Wonder Brewing
Our next stop was to get beers downtown at 8th Wonder Brewing. I liked that you could buy a few tokens at a time if you wished and could pay more for a souvenir cup or just get a disposable one. I tried their two sour beers and really enjoyed them. Behind the brewery is a huge complex, with tons of picnic tables, a stage with performers, food trucks, and stands with locals selling art and other goodies. It was a fun place that you could easily spend the whole day at!
Burger Joint for Lunch
We were getting hungry at this point, so we headed back to the Montrose area for lunch. The Burger Joint had great reviews and we were in the mood for American food. I got a chili queso dog, Emily got a burger, and we split bacon and parmesan fries. That was plenty of food! It was a good sized serving of fries. I also really loved the atmosphere. The restaurant was all open air, with plenty of tables for everyone and there was a nice breeze going. It was a beautiful day to be outside!
Kiwi Creamery & Coffee Co
Our sweet teeth got the best of us after lunch and we stopped at a cute ice cream and coffee shop. The owner is from New Zealand and I talked to him and his wife about my study abroad experience, while bonding about our love for Hokey Pokey ice cream (that I have not been able to find anywhere else since my time in New Zealand). I also had a delicious cappuccino made by the owner himself.
Galleria Shopping & Water Wall
We had some down time after we ate with no plans for the rest of the day. We drove over to Galleria mall, which looks far away on the map, but is only about 15 minutes driving. The mall is huge with multiple levels and tons of stores. We were afraid we would get lost.
The Water Wall just outside of the mall is definitely worth a stop also. The name is an accurate description: a large man-made curved wall with water falling all the way around it. And it's huge! It was really cool from the inside where it curves around you. Warning: you will get misted. I'm sure the mist would be much more welcomed if it had been a bit warmer than when we were there.
Dinner at Pistoleros
By the time dinner came around, we weren't starving, but we knew we needed to eat, or we would be hungry in the middle of the night. Pistoleros is a Mexican restaurant also in Montrose. We got happy hour priced margaritas and two tacos each. Pretty good!
Sunday
Breakfast Tacos at Chilosos
The next morning was once again time for breakfast tacos. We drove a little out of the way to Chilosos, which is in the Heights, 15 minutes north of Montrose. Chilosos had amazing reviews for their migas tacos, which are my favorite type of breakfast taco. I got the migas and chorizo tacos and they were both awesome!
Buffalo Bayou Park
We stopped at Buffalo Bayou Park on the way back into town. This park has amazing views of the skyline. We walked a loop around the park, taking pictures along the way.
Holocaust Museum
Emily really wanted to go to the Holocaust Museum, so we stopped there before she had to head back home. The museum was fairly good– I didn't feel like it was as moving as some other Holocaust exhibits I've been to, but it did teach you a few things about the Holocaust. The ticket prices were kind of steep at $15, but if you have a student ID, you can get in for free. We spent about an hour there.
Tout Suite
Emily had to get going, so she dropped me off at a really cool coffee and brunch place. I wasn't really hungry, but I got one of their homemade juices and a brownie cookie. They were both really good, but the juice was pretty expensive at $10. I hung out here with my laptop for about an hour until my friends Jessie and Chris (Houston residents) came and picked me up.
Truck Yard for Drinks and Dinner
Jessie, Chris, and I went to the Truck Yard for dinner and drinks. I got a Philly Cheesesteak and one of their premade mixed drinks and both were so good! This place was super popular, and it was hard to find a table. The atmosphere reminded me a little of the brewery the day before, with a few bars and food trucks around the outside with lots of tables and chairs in the middle. They even had a little Ferris wheel you could ride!
From dinner, Jessie and Chris took me to the airport, and I headed home. Two days in Houston was plenty to see all the sites and eat as much food as your heart desires!
---