Weekend Trip to Hunting Island & Beaufort
I recently went on a weekend trip with one of my best friends, Anna, to South Carolina's low country. We took her Airstream camper and set up camp at Hunting Island State Park, which is about 30 minutes east of Beaufort. We left Atlanta early Friday afternoon. The drive typically takes about five hours, but since we were pulling a camper, it took us closer to six hours. We ended up getting there around 8pm, set up the camper, made dinner, and went to bed.
Saturday
Walk Along Hunting Island Beach
We woke up around 8 Saturday morning and wanted to see the beach since we had arrived the previous evening after dark. The campground is a two minute walk from the beach. It was a beautiful day and we walked down to the lighthouse and back.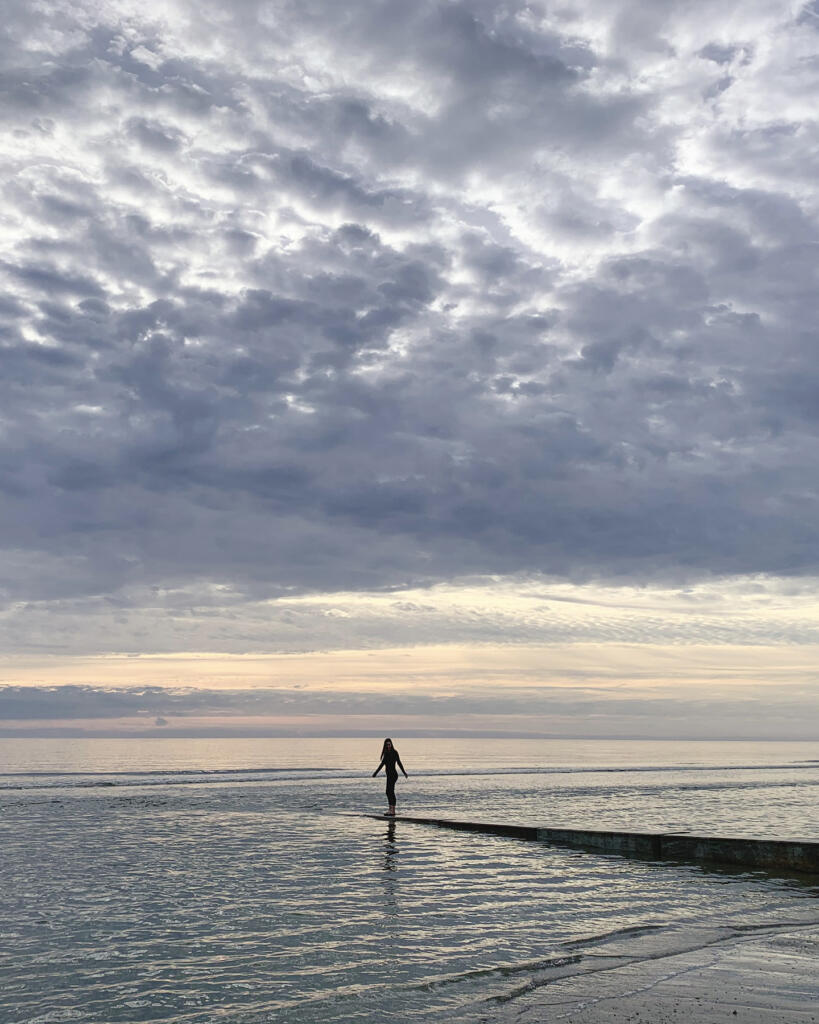 Breakfast in Beaufort
We knew we wanted to paddle board a lot this trip. Anna brought her board and I needed to rent one, so we headed into Beaufort. We stopped for breakfast at Common Ground, an adorable cafe that faces the harbor. There were several tables outside, so we enjoyed our breakfast biscuits and coffee while taking in the lovely weather.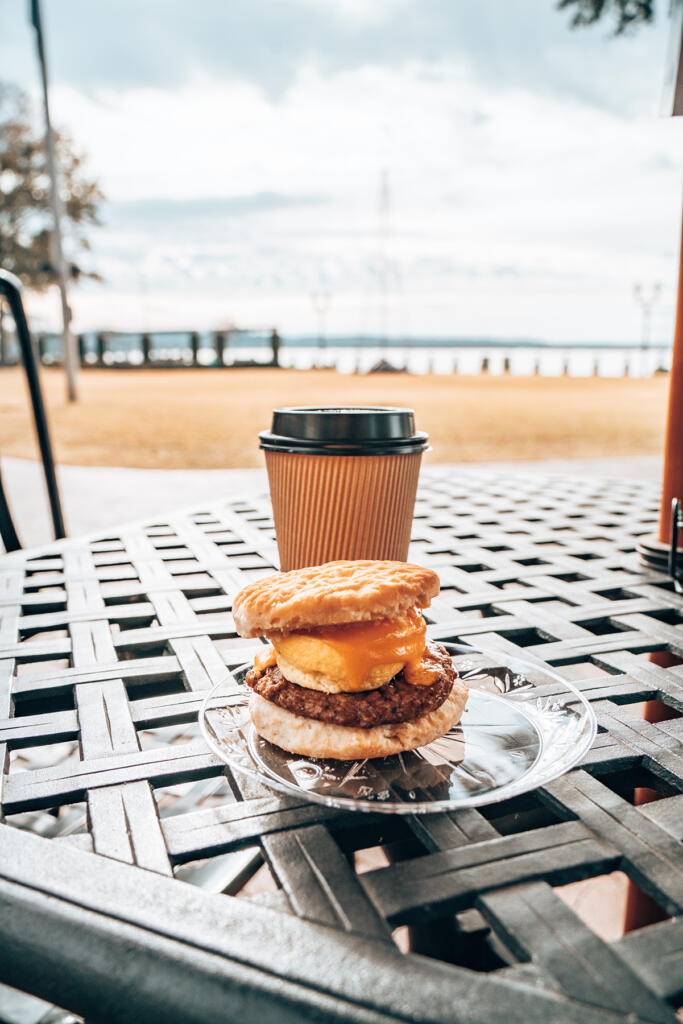 Shopping and Wandering Around Beaufort
From breakfast, Anna and I walked around the marina and then stopped at a few shops along Bay Street. Beaufort is an adorable town, and definitely worth a stop if you are in the area.
Paddling in Beaufort Harbor
I rented a board from Lands End Paddling in the Beaufort Marina. I talked to the owner, Mike, for awhile and he ended up letting me rent the board for 24 hours and only charged me $60! It was their off season, so they had plenty of boards available. Mike even lent Anna a life jacket since she forgot to bring one.
We decided to go ahead and paddle from the marina through the harbor. We stayed near the shore and went through some of the sailboats that were docked in the middle of the harbor. Mike recommended going out to the sandbar, but the water was super choppy that day and we ended up not wanting to go that far that afternoon. There were also tons of oysters along the shore, so I suggest bringing shoes with you in case you end up on land.
Hunting Island Lighthouse
From Beaufort, we drove back to Hunting Island to explore a little. We stopped at the lighthouse which has been there since 1889. Visitors are able to go up to the top, but with Covid restrictions and our timing, we didn't make it quite in time to go up. It is still pretty from the outside! The lighthouse is part of the state park, which requires an entrance fee of $8 per adult unless you have a camping pass.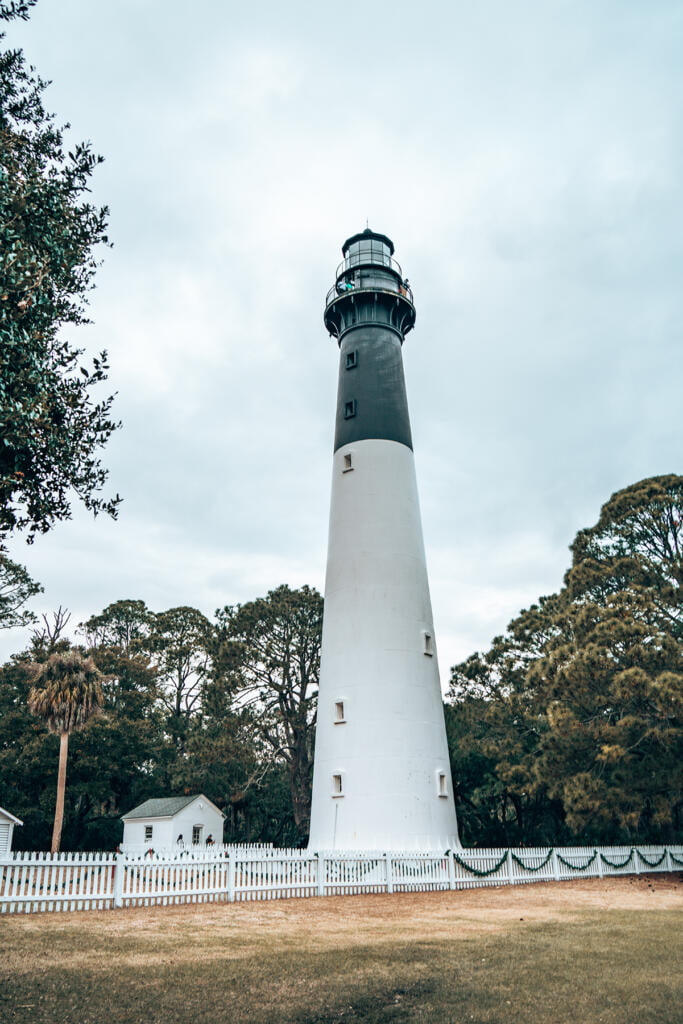 Marsh Boardwalk
We drove a little further south from the lighthouse to the Marsh Boardwalk Trail. This trail is only 0.5 miles round trip and is a boardwalk that goes over the marsh (appropriately named). We visited around sunset and got to see some wildlife while we were there.
From the boardwalk, we went back to the camper and made dinner and hung out at the campsite.
Sunday
Paddle Hunting Island Lagoon
We got up before sunrise for one more paddle. If you want to paddle through the marsh, you need to plan on going during high tide. If you go during low tide, you can get stuck in the marsh. We started our paddle from the Russ Point Boat Launch. We went south east along the river until the lagoon begins, which goes in a northeast direction. At sunrise on this day, high tide had just passed. This meant that we were paddling with the flow of the river as it was going back out to sea on our way there.
The lagoon is very calm since it is so narrow. We paddled as far up as the water went and then got off the boards to explore the beach. This area of beach is called the Boneyard, where there is lots of washed up driftwood. That morning was a little foggy, and the beach almost felt a little eerie.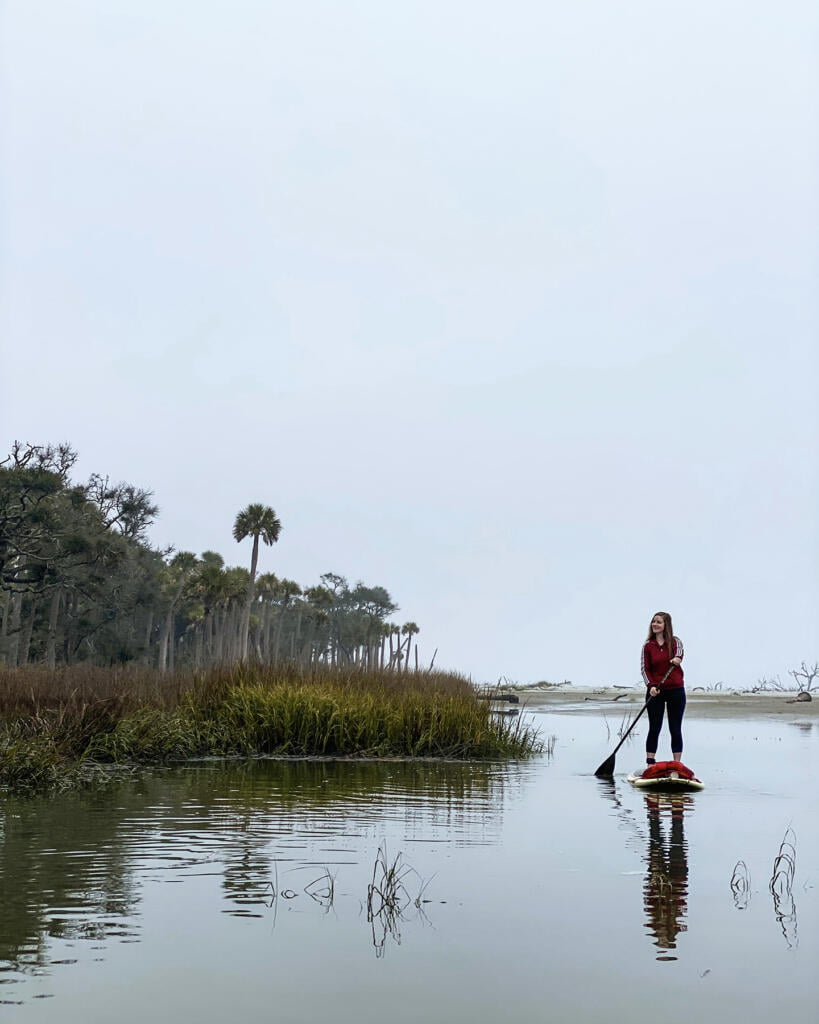 On the way back, paddling up the river was really difficult. Paddling against the tidal flow as well as a bit of wind made us feel like we weren't moving at some points. We ended up getting out a little early and walking back to the car down the road.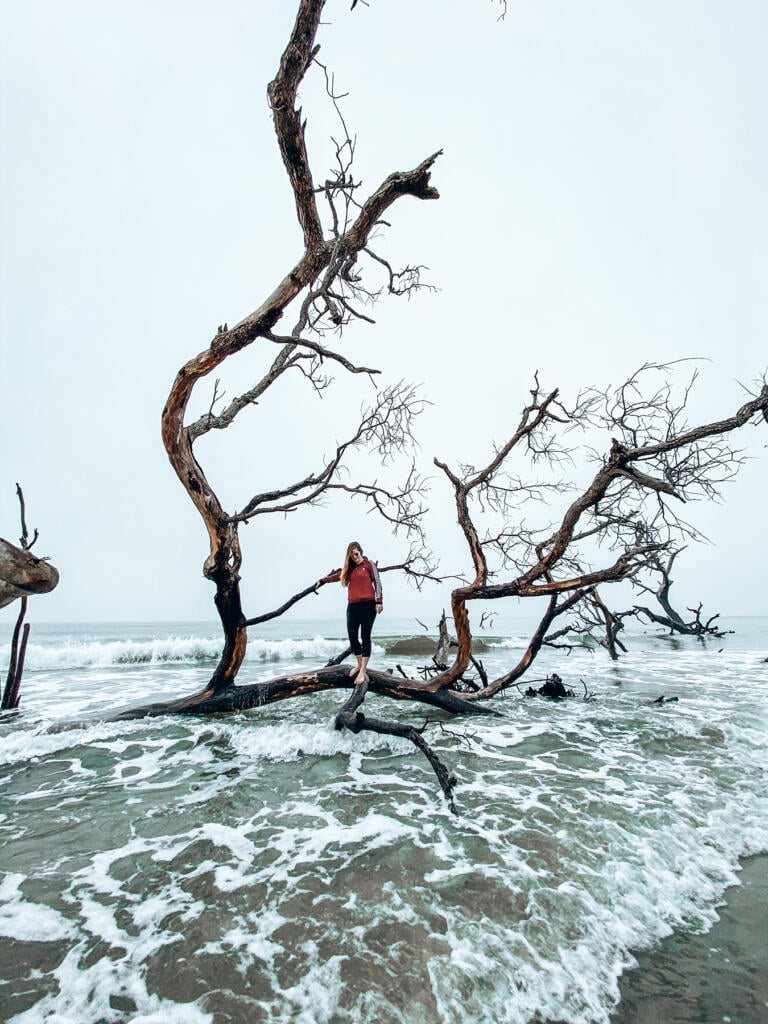 This was one of my favorite places I've paddled. Highly recommend going into the marsh!
Back to Beaufort
We drove back to Beaufort to drop off my paddle board and stopped for brunch after. LowCountry Produce Market & Cafe had some good shrimp and grits. I wasn't crazy about the biscuit I got with it, but I was happy with my meal overall. The atmosphere of the restaurant was really cute too, and they have a market where you can buy local goods.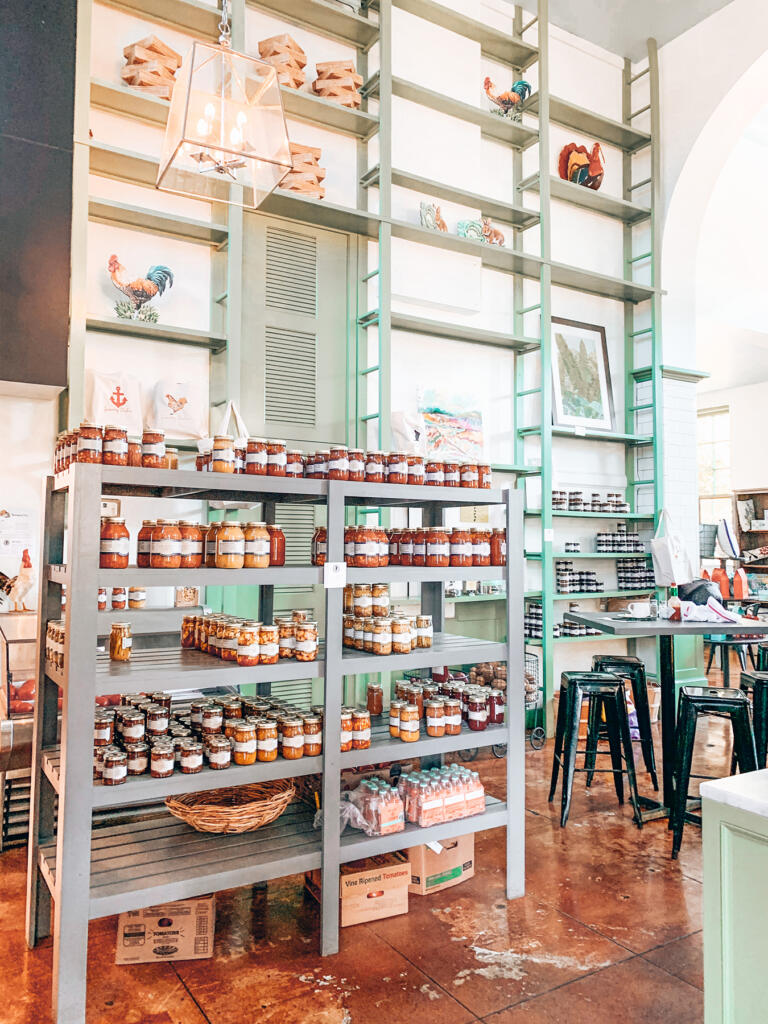 From breakfast, we drove back to Atlanta and got home that evening. It was a perfect weekend!
---