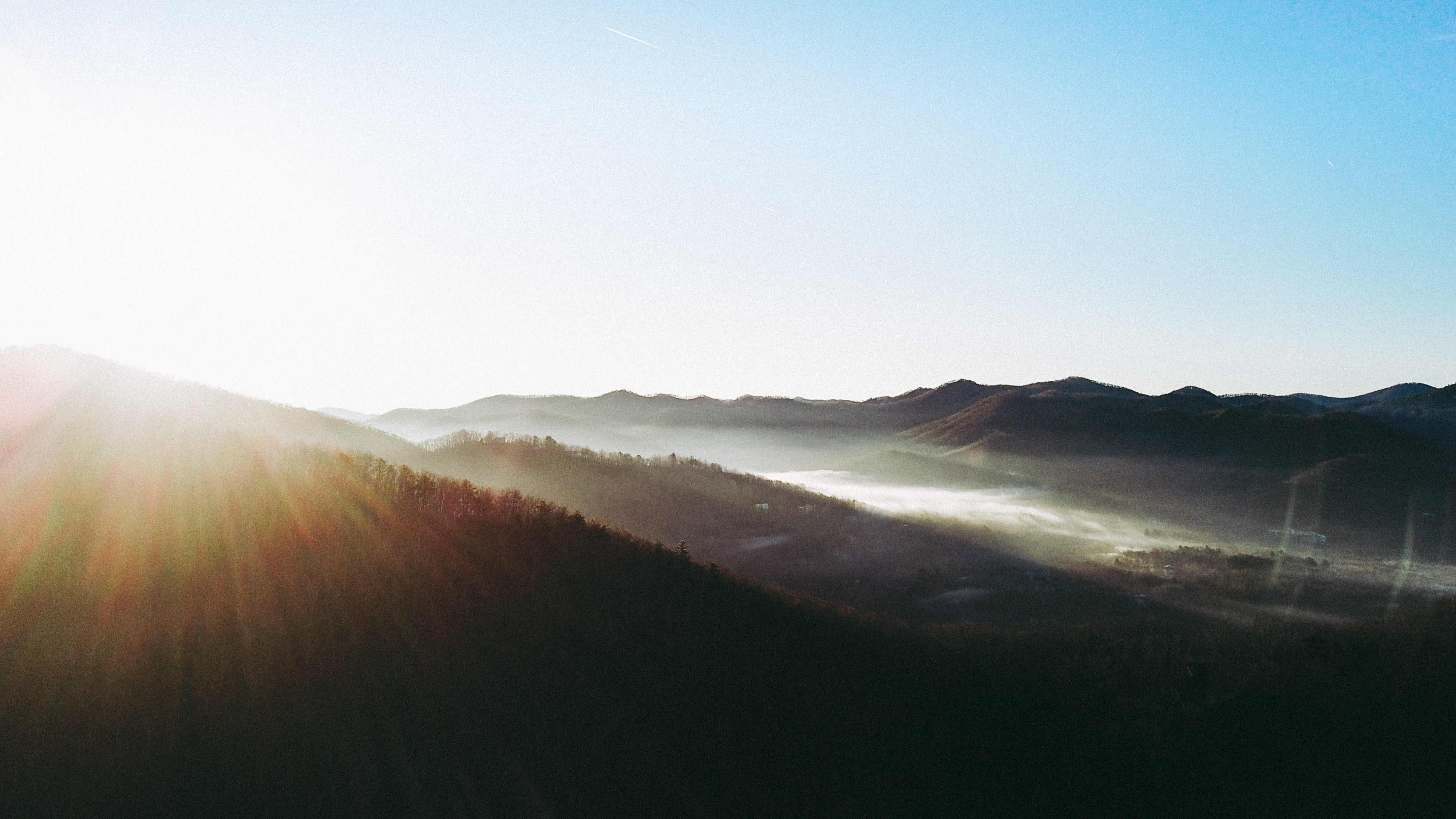 My friend Rachel is getting married, so to celebrate her bachelorette party, we went to Asheville, North Carolina! There were 15 of us, so we rented a large cabin in Montreat, about 20 minutes outside of Asheville.
Friday
The first group of us arrived at the cabin at 4 pm. We settled in, claimed beds, and enjoyed the amazing views off our porch. Six of us had arrived, and the other nine would getting to the cabin after dinner. We wanted to eat nearby, so we went to La Guinguette in Black Mountain, only five minutes from the cabin.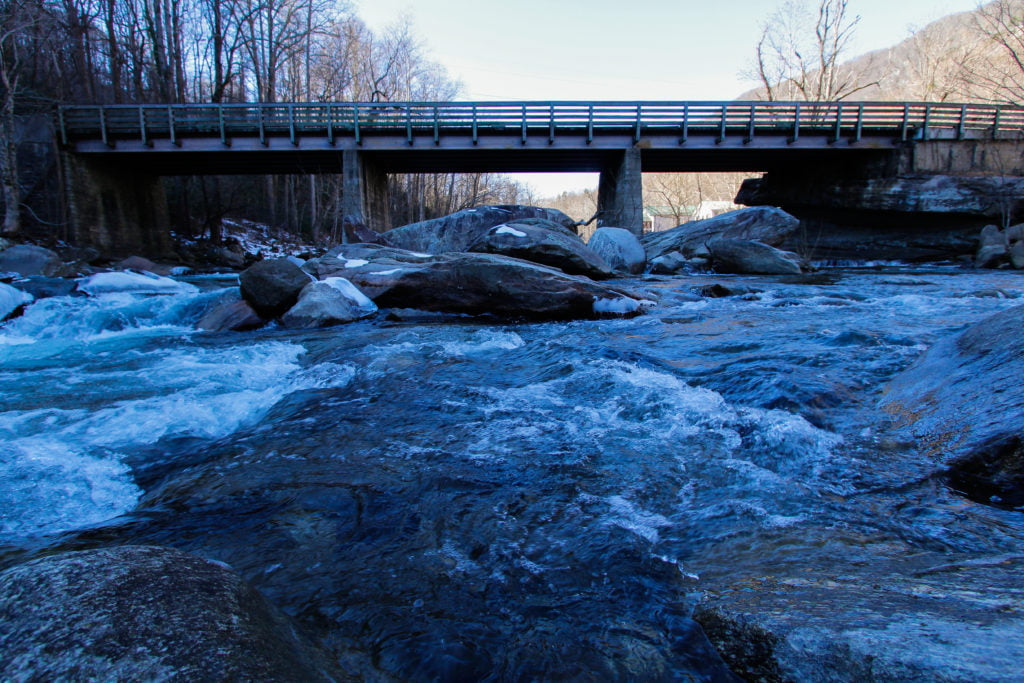 Dinner at La Guinguette
We parked right in front of the restaurant and were pleasantly surprised by the building's charm. I had never eaten French-Latin combination food, so I was excited to try it. I was amazed that no one else was in the restaurant, as it was a Friday night and it had amazing Yelp reviews. We got a table and ordered some delicious Argentinian Malbec to start. The waiter described his favorite foods on the menu, including French onion soup, empanadas, and various types of crepes. I tried the French onion soup and an empanada. Most of the other girls got crepes, and each one that I tried was delicious. As it got later, more and more people came in, and we were no longer the only ones. This was perhaps my favorite part of the weekend!
We got back to the cabin and played some typical bachelorette games when the others arrived.
Saturday
Everyone woke up on their own time this morning and we lounged around the living room, enjoying each other's company. We had plans to get lunch at the Grove Park Inn and then breweries after. After everyone was ready, we hit the road to Asheville.
Lunch at the Omni Grove Park Inn
I had never been to this hotel before, but one of the other bridesmaids suggested it. It is gorgeous! The building is adorned in stone with gigantic fireplaces in the lobby that you could practically  walk into. There is a huge porch outside that overlooks the mountains. We lucked out with gorgeous weather that allowed us to hang outside without jackets!
After enjoying the view, we made our way to the Edison restaurant (on the hotel grounds), where they had a 15-person table set up for us. We had mimosas and other drinks to start. Everything on the menu sounded amazing, but I opted for the dish called the Hot Brown, which was essentially an open-faced turkey sandwich with cheese, green tomatoes, and bacon. Was not disappointed. After we finished, we went out to the porch to take group pictures.
Wicked Weed Brewery
Most of us were craving sour beers, so we headed over to Wicked Weed. I had never been before, and was slightly nervous when we got inside, because it looked relatively small and crowded. Then we realized there is a downstairs with an outdoor patio that had plenty of room for our large group. It was beautiful outside and we stayed for a couple hours.
Cabin evening
Next, we went back to our cabin for the evening. One of the other bridesmaids is an amazing cook, and she wanted to make enchiladas for everyone. We played some more games, took advantage of the cabin's hot tub, and Rachel opened her gifts.
Sunday
Most people had to head back home Sunday morning, but my roommate Ashley and I wanted to go for a hike. We checked out of the cabin and drove about an hour southwest of Asheville to Looking Glass Rock.
Hiking Looking Glass Rock
I had read that this hike had amazing views at the top, and I was extremely excited! It had snowed earlier in the week and a few parts of the trail still had ice on them. Since this weekend was really warm for January, most of the snow and ice on the trail had recently melted, leaving the trail a muddy mess. We were wearing hiking boots
, so it wasn't an issue going up, but we were nervous about how slippery it would be on the way down.
The hike is about 3 miles to the top and climbs over 1,700 feet. It is not easy, but the elevation climb is spread out over the entire trail, so there wasn't particularly one difficult section. Near the top, there were a few flat rock areas, where I was able to take the drone up and see exactly what we were hiking up. The views at the top are jaw-dropping. You can see for miles and there is plenty of space at the top for lots of people to enjoy the view. It was still a little icy, and we were extra careful when we were walking around up there. We sat there for an hour enjoying the perfect weather and taking pictures before we made our descent.
The first half down was fairly easy, until we came to the muddy area. We had to walk extremely slow to make sure we didn't fall face-down in the mud! A few people with hiking poles
passed us and I wished I had brought mine. We were thrilled to see the car at the trailhead. Overall, this was one of my favorite hikes in the southeast, and I would love to do it again in the future (preferably when it is not as muddy)!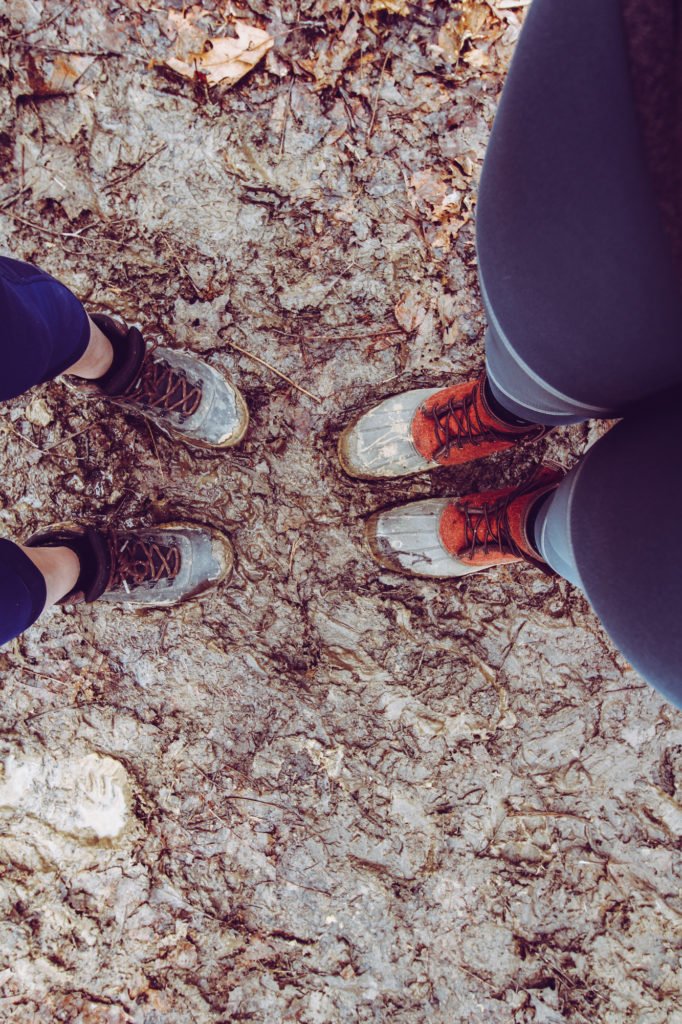 ---