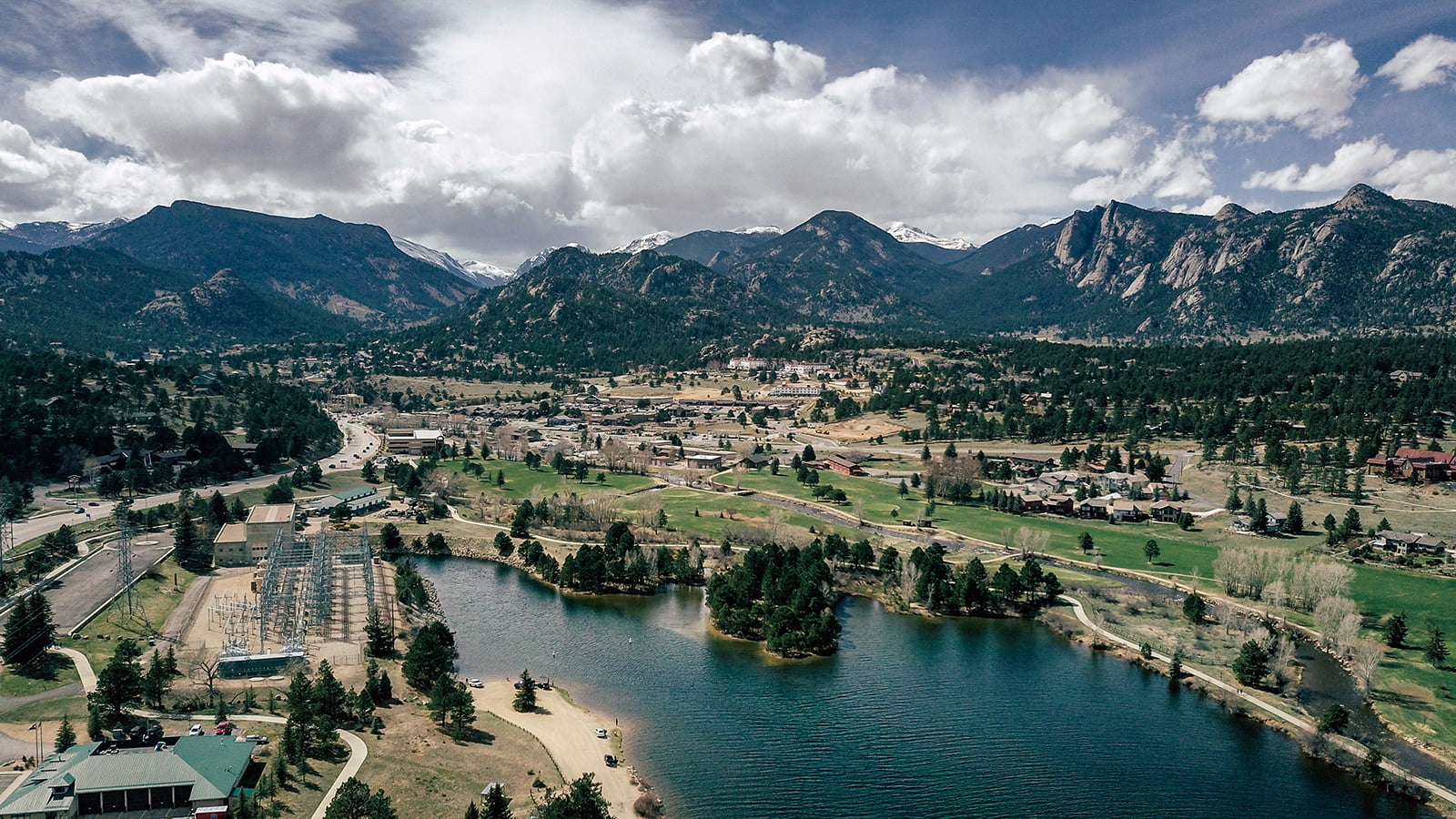 During my week in Colorado this spring, we didn't actually spend much time in Denver. Instead, we spent our time hiking and exploring a few little towns west of Denver. Our home base was in Evergreen.
Evergreen
Evergreen is about 40 minutes west of Denver, up in the foothills of the Rocky Mountains. It's a small town, with a main strip and a population of about 9,000. I felt like I had been transported back to the days of the wild west (with the exception of cars on the street), as most of the buildings have kept their authentic architecture and haven't been modernized. There isn't a ton to do here, but you could spend half a day eating, drinking, shopping, and relaxing in this quaint town.
Country Road Cafe
Start your day with brunch at the Country Road Cafe. Servings are HUGE so it's definitely possible to split something with a friend. The food was also very reasonably priced. We had a group of 8 and everyone loved what they ordered.
Evergreen Crafters
Next, stop at the adorable gift shop called Evergreen Crafters. I was looking for a couple souvenirs and was pleasantly surprised to find this place. Unlike many souvenir shops, their merchandise was far from junk, and I found a few quality items to purchase. I even got a cowboy hat that I had been wanting for a long time!
Revival Brews
We checked out the local brewery called Revival Brews and their beer was good! They have a great patio outside where there were plenty of tables to seat a large number of people. We played cards and enjoyed our beers for a bit before heading to our next activity.
Muddy Buck
The coffee shop Muddy Buck was recommended to us, but we didn't have time to check it out. It is supposed to be really good though, so I'd love to check it out next time I'm in the area!
Boulder
We only spent a couple hours passing through Boulder, but you could easily spend a few days if you mix some outdoor activities in as well.
Boulder County Farmers Market
The farmer's market is on Saturday mornings as well as Wednesday and Thursday evenings. We happened to be here on a Saturday morning and lucked out because we didn't even know it would be happening. The majority of vendors were selling food from their farm, and we weren't planning on cooking, so we just meandered through and enjoyed the nice weather.
Pearl Street Mall
Pearl Street is an outdoor mall that is about four blocks. It's closed to traffic and is great for people watching. We walked in a few of the shops, but everything was pretty pricey, so we continued on.
Estes Park
Our main destination for the day that we passed through Boulder was Estes Park. This town is known for being the eastern entrance to Rocky Mountain National Park. The drive coming into Estes Park was incredibly scenic. My favorite part was approaching Lake Estes, where the mountains in RMNP were reflecting off the lake. Gorgeous! The drive from Denver is about 1.5 hours. Not bad to get to a National Park!
Claire's Restaurant and Bar
We were hungry when we arrived, so we searched Yelp for the best restaurants in town. Claire's had good reviews and was the type of food we were looking for. It was by far the busiest restaurant we passed, which we took as a good sign. We enjoyed our meal here!
Shopping along Elkhorn Ave
Elkhorn Ave is the main street that goes through the town. There are lots of cute souvenir shops along it. We stopped at a couple to pick up gifts for friends back home.
Rocky Mountain National Park Visitor Center
We didn't have time to go into the park, but I always enjoy stopping at National Parks' Visitor Centers. I got a couple more souvenirs, stamped my National Parks Passport, and read up on a little history about the park.
We headed back to Denver from here. The rest of our family was flying in this afternoon for our cousin's wedding the next day. It was an amazing week! The only thing I would've changed is the time we came. The weather in late April was beautiful closer to Denver, but still very snowy up in the mountains. I would've loved to go into RMNP, but we preferred to avoid the snow. Next time, I will come in mid to late summer!
You may also be interested in:
Hiking in Denver's Foothills
Exploring Red Rocks Amphitheater & Park