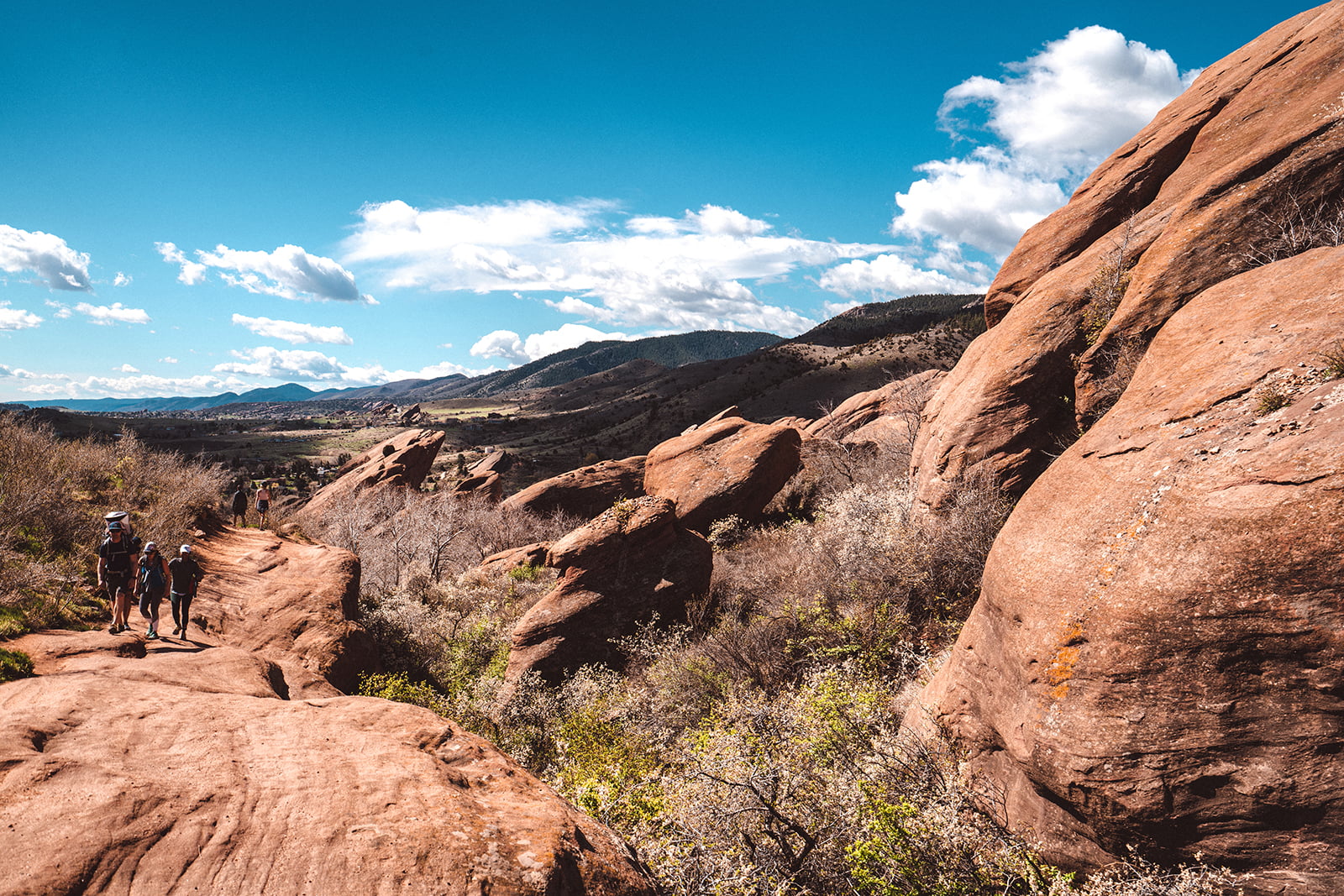 The Red Rocks Amphitheater is located in Morrison, Colorado, in the suburbs of Denver. The amphitheater is the only naturally perfectly acoustic amphitheater in the world. Anyone can go in and check out the amphitheater, and they have several trails in the surrounding park. On days where there is a concert, it isn't open to the public after 2 pm.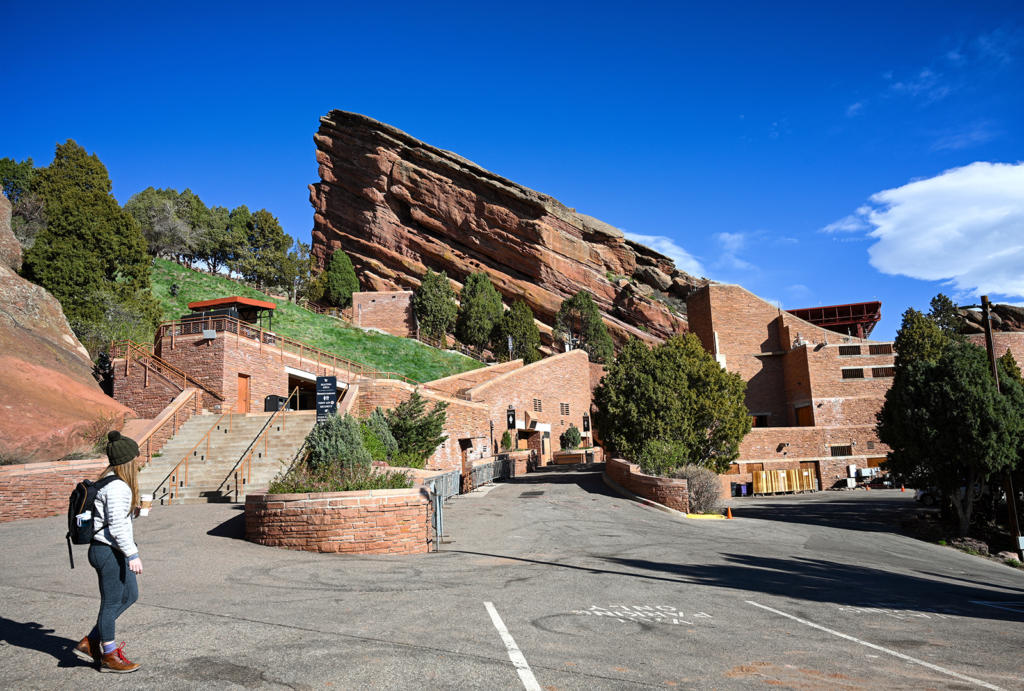 My dad and I got up early to check it out. We had heard that sunrise is amazing there, but we weren't feeling up to getting up so early that morning, so we arrived around 8 am.
Amphitheater
To get to the amphitheater from the car, you'll have to walk uphill a little. If you're not used to the elevation yet, you'll probably feel this! You enter the amphitheater from the bottom and have a lot of steps to climb if you want to take pictures from the top. There seemed to be a few exercise classes going on while we were there, along with lots of other people working out and running the stairs on their own. We wandered around and took pictures for about half an hour. We finished up our time in the theater by standing on the stage and admiring the view that the performers get!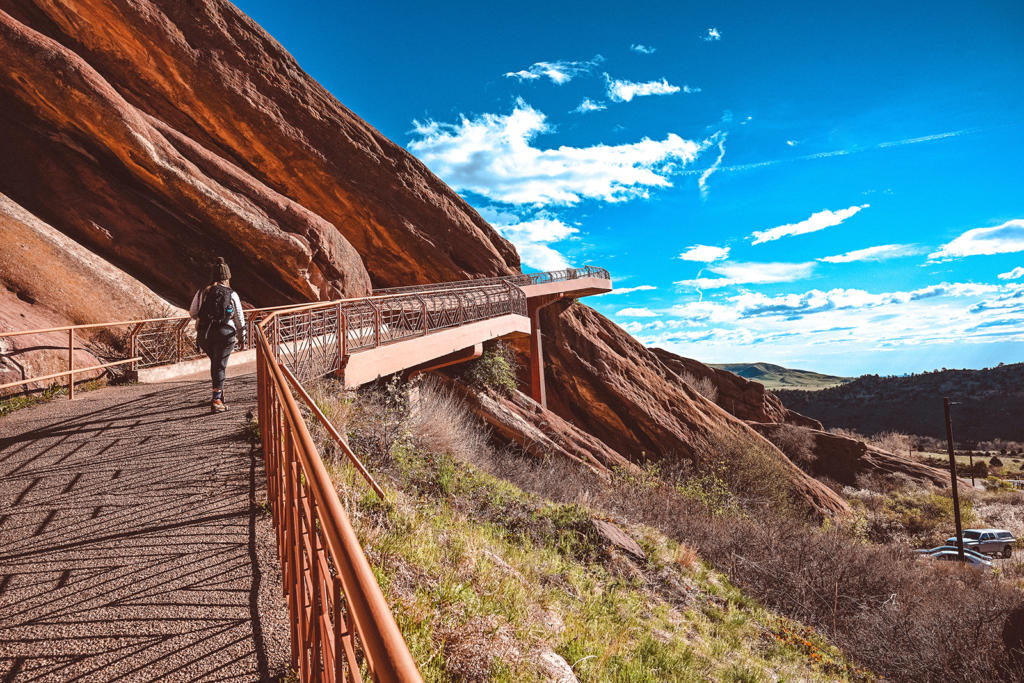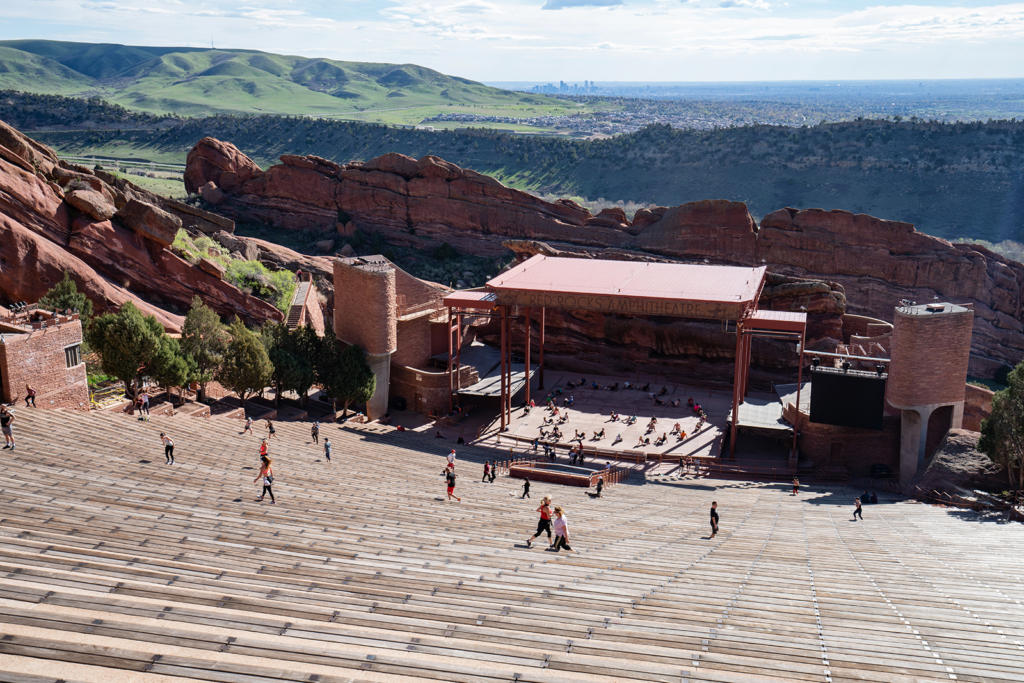 Visitor's Center and Hall of Fame
As we were looking for a bathroom before hitting the trail, we stumbled upon the Visitor's Center and Hall of Fame inside the amphitheater. Inside, you could see the history of the amphitheater and even watch a short movie. It is free to explore.
Trading Post
The trading post is a great spot to pick up a souvenir. There is also a music hall of fame inside that displays Colorado's music scene over the years. Like the other hall of fame, this one is also free to explore.
Trading Post Trail
This was my favorite part of the park! There are a handful of trails, and you can pick by the length and difficulty you're feeling up for. We were running short on time, so we chose the shortest trail, a 1.5 mile loop starting at the Trading Post. There wasn't much elevation gain, so I would definitely rank it as easy. The whole trail was very scenic, and you get the chance to walk among the red rocks that the park gets its name from.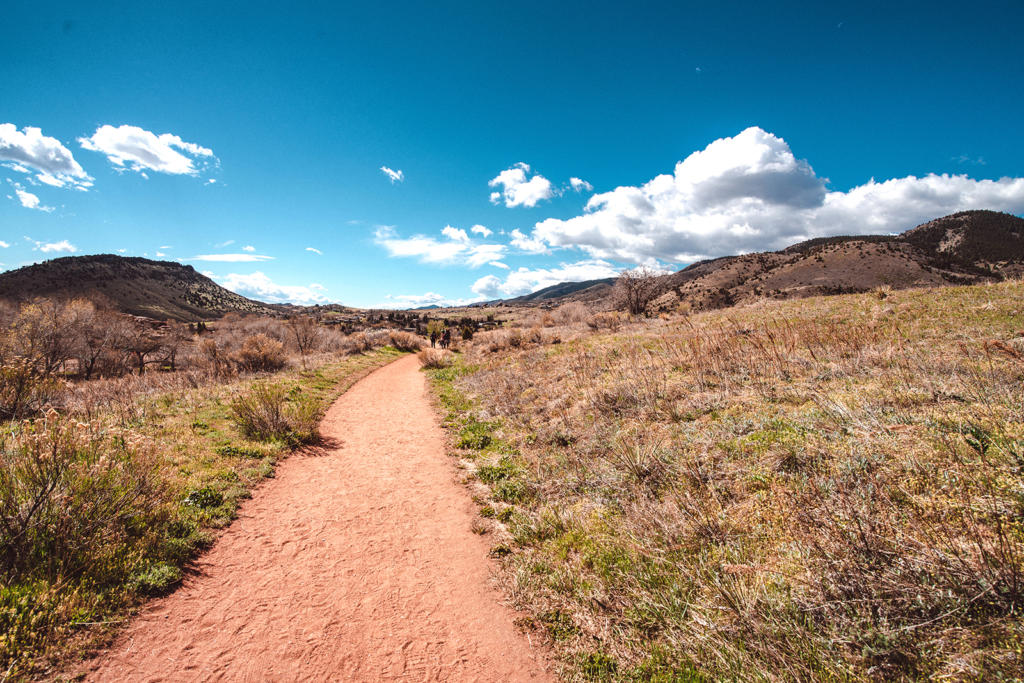 Be sure to check out the Red Rocks Park if you are in Denver! You could spend anywhere from an hour to all day here!
You may also be interested in:
Hiking in Denver's Foothills
Cute Colorado Towns Near Denver
---