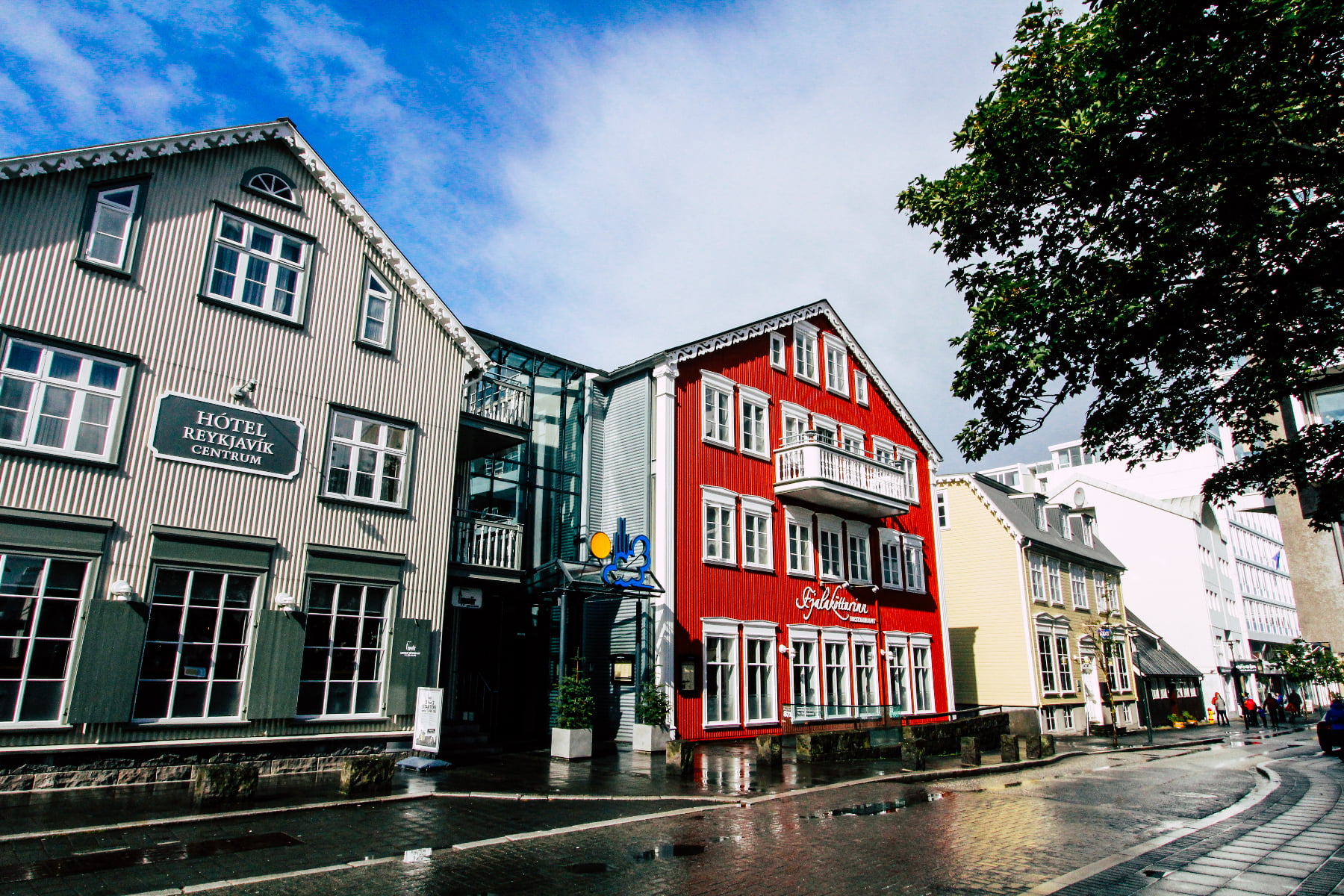 I just got back from my nine-day trip in Iceland! We had an amazing time and I'm so excited to share all of my trip details with y'all. We were in Reykjavik the first half of our first day and last half of our last day, so we spent about one full day here. Here are my suggestions for what to do!
Reykjavik City Hall – Office of Tourism
Our first stop was at the city hall, partially because it was pouring, and we wanted to get out of the rain, and partially because we thought it would be a good starting point. It's located next to the big pond called Tjornin, so it has a nice view. They have staff to help answer any questions you may have.
Pastries at Sandholt
We were starving so we walked to Sandholt to get breakfast pastries. I had a chocolate croissant and it was magnificent.
Hallgrimskirkja Church
This is the famous Lutheran church of Reykjavik. It was designed to look like the basalt rock columns found around the country and it sure does! The church was completed in 1986 and stands 74.5 meters tall. We stepped inside, but didn't make the journey up the elevator to the top. This would be fun to do if you have time!
Sun Voyager
This sculpture is of a dream boat and is an ode to the sun. It is said to contain the promise of undiscovered territory, a dream of hope, progress, and freedom. We walked by on our self-guided tour of the city.
Harpa
Harpa is a concert and conference center. The building was built from glass and once again represents the basalt rock columns like the church. We stepped inside and visited the gift shop, which was full of fun trinkets.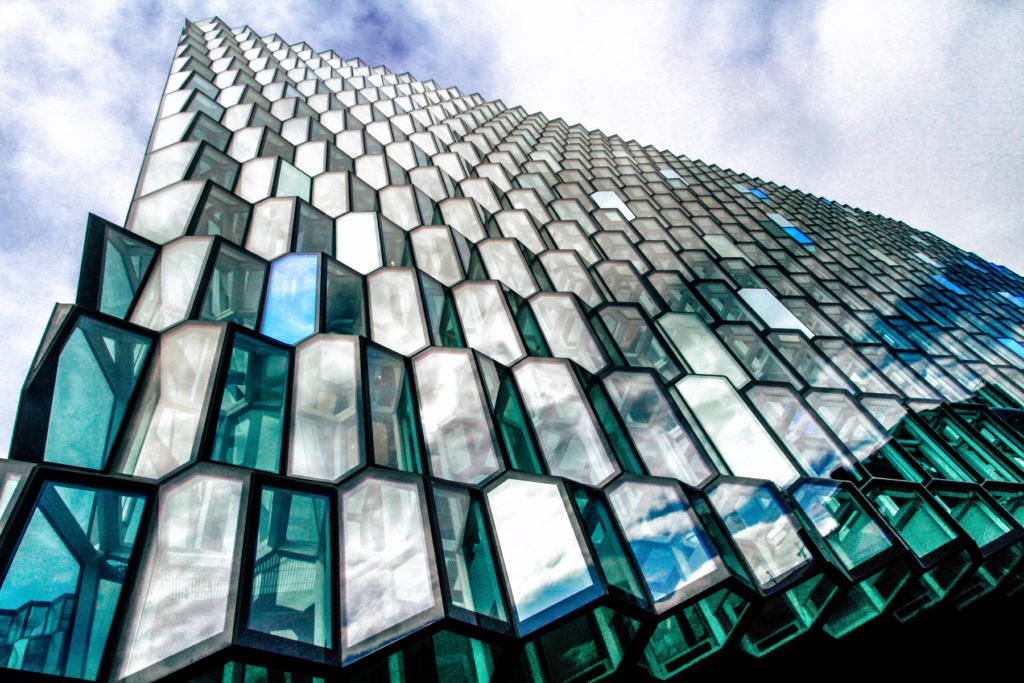 Old Harbour
Past Harpa is the Old Harbour, where there are some amazing restaurants. We ate at Hofnin for a late lunch our last day. I had the lunch special of fish and mussels and it was great!
Walk by Parliament, Menntaskolinn, the Culture House, and Stjornaradid Government House
On our city walk, I had noted several things to see. The Parliament House is one of the oldest stone buildings in Iceland and is where the members of Parliament discuss and pass legislation. Menntaskolinn is the oldest junior college in Reykjavik and is where most of the country's politicians have been educated. The Culture House is used for a variety of exhibitions by the museums and National Gallery. The Stjornaradid Government House is the office of the Prime Minister.
Shopping on Laugavegur Street
This is the main drag of Reykjavik. Here, you can find gift shops, cafes, restaurants, bars, and clothing stores. All you could need!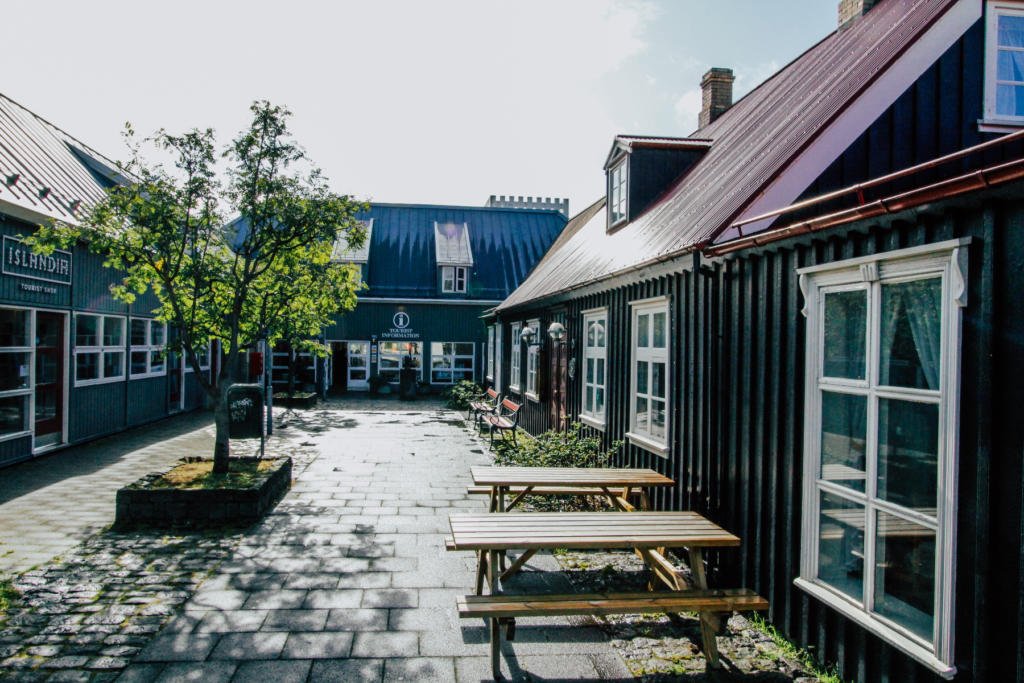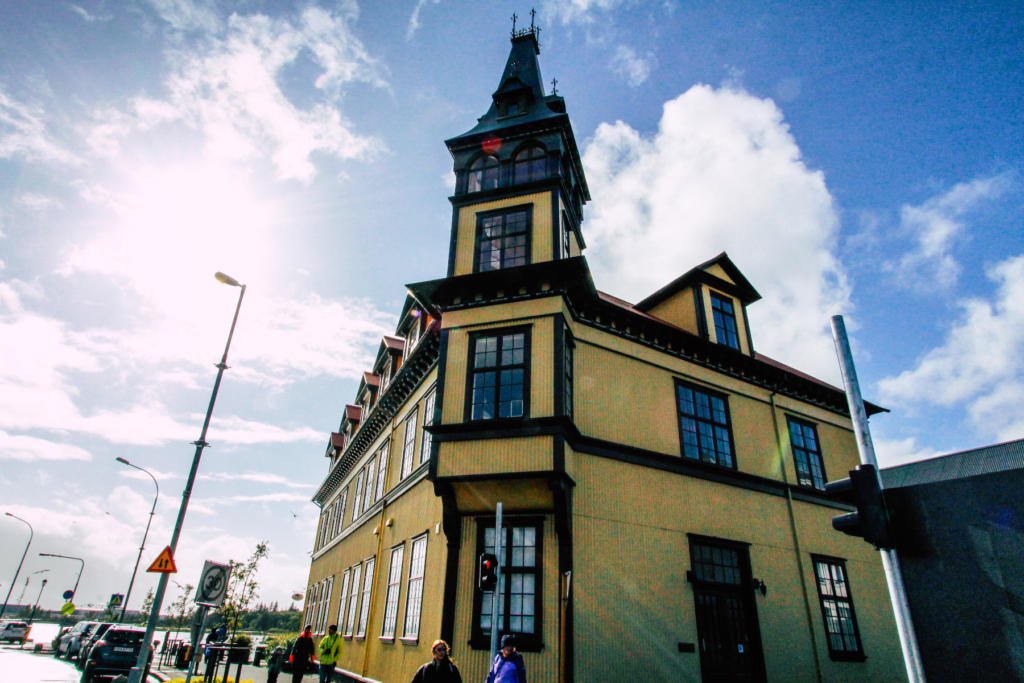 Baejarins Beztu Pylsur hot dog stand
This hot dog stand always has a line and it's worth the wait! It goes pretty quick and you get to try all of the toppings that they offer. I had fried onions and ketchup on mine.
Blue Lagoon
We spent our last evening at the Blue Lagoon. The Blue Lagoon is a geothermal spa, where the water is supplied by a nearby geothermal power plant. The water is a milky-blue color, which is caused by the silica in the water. Since we were here on Saturday night, we made a reservation on their website about a week ahead of time because they do sell out! Our reservation was for 7pm which was great timing for this time of year, because it was right before sunset. We got the basic package, which comes with a mud mask and drink of your choice (including alcohol). I thought the steep price was still worth it, because it's a once in a lifetime opportunity!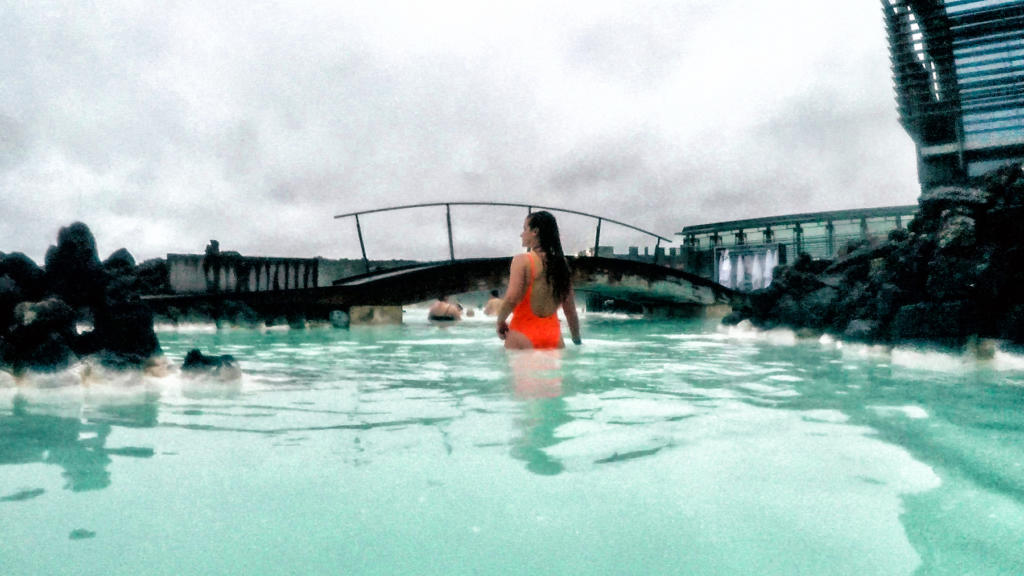 Overall, I thought Reykjavik was a very cute city, and was much better than I expected! If you love touring cities, you could spend a couple days here. Or if you're like me and prefer nature, spend half a day here and go explore the rest of the country!
---