I spent eight days in Alaska with my boyfriend Sam over the first week in September. We were originally planning on going to Italy this fall but with the pandemic, we had to change our plans. When I found extremely cheap flights from Atlanta to Anchorage on Scott's Cheap Flights, I knew I had to take this opportunity to check off another bucket list location. Sam had spent a month in Anchorage several years ago when he was in the Air Force, but he didn't get to do much exploring outside of the city, so he was excited to see more of the state.
The first day and a half of our trip was spent in Anchorage. Here is my suggested itinerary for one full day (plus the evening before) in Anchorage.
Friday Evening
We arrived around 6pm Friday, picked up our rental car, and checked into our Airbnb. Anchorage is sort of spread out, and I think a car was really helpful to be able to see more of the town. While it is spread out, it still isn't a huge city. It never took us longer than 20 minutes to drive between two of the farthest away stops. Our Airbnb was about 7 minutes south of the downtown area.
Dinner at Sushi Ya
One of the restaurants Sam still talks about all these years later is called Sushi Ya. We had some amazing sushi here!
Saturday
Get everything you need for your week
We woke up super early since our bodies were still on east coast time. We got groceries so we could have oatmeal for breakfast most days, a sandwich every day, and snacks for the car. Our next stop was REI to pick up a fuel canister for our camp stove (since you aren't allowed to fly with those) and a backpacking meal for our hike to Harding Icefield. Last, we went to Alaska Outdoor Gear Rental to rent a can of bear spray for the week. You also aren't allowed to fly with bear spray, so it's a better value to rent than to buy for a week-long trip.
Breakfast at Kriner's Diner
At this point in the morning we were starving. We headed to Kriner's Diner, another restaurant Sam recommended. Oh my gosh, the pancake I had was one of the best I've ever had! The bacon was also amazing. We actually made another stop here at the end of our trip because I had been dreaming about that pancake!
Lake Hood
After breakfast, we drove to Lake Hood. This is Anchorage's seaplane "airport" where planes take off and land on the water. It was fun to walk around the edge and see all of the planes parked in their slips. We even saw a couple coming in to land.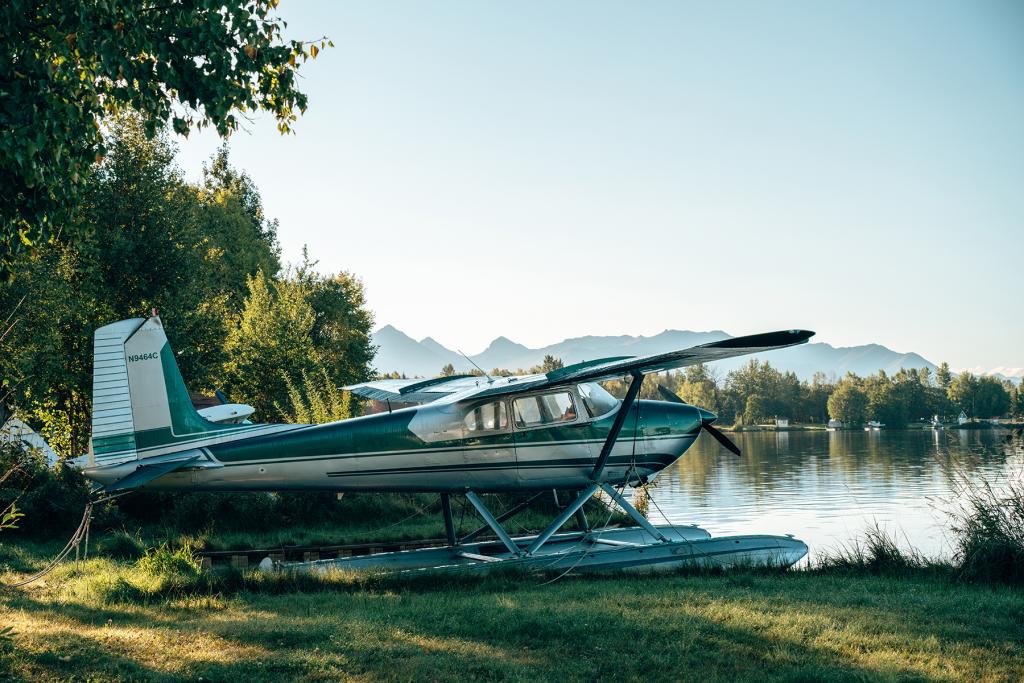 Anchorage Market & Festival
The next stop of the day was a market located downtown. This weekly market hosts local vendors, including artists and restaurants. We picked up a couple hand-made souvenirs crafted by locals. Since it was Labor Day weekend (along with COVID) there were not as many booths as normal, nor were there many visitors. We still enjoyed ourselves! The market is open during the day on weekends.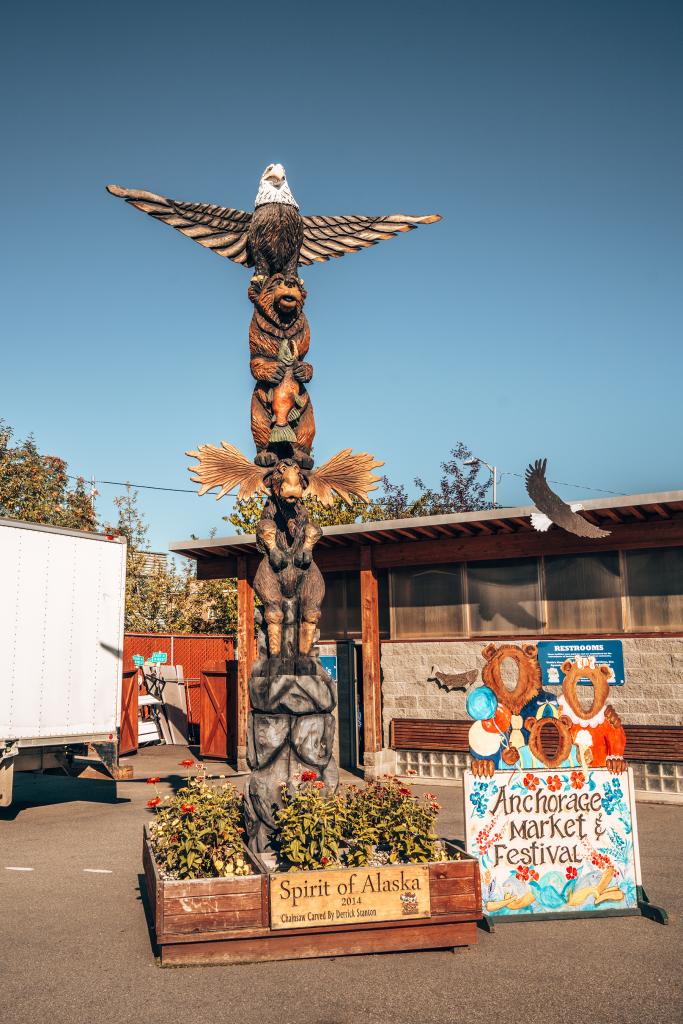 Coastal Trail
The Tony Knowles Coastal Trail runs 11 miles down Anchorage's coast. It's a relatively flat, paved trail with scenic views. We walked about two miles of it. The majority of people we came across were biking. A few shops around town offer bike rentals. There are several points along the path that you can enter. We chose Elderberry Park, because of its proximity to downtown.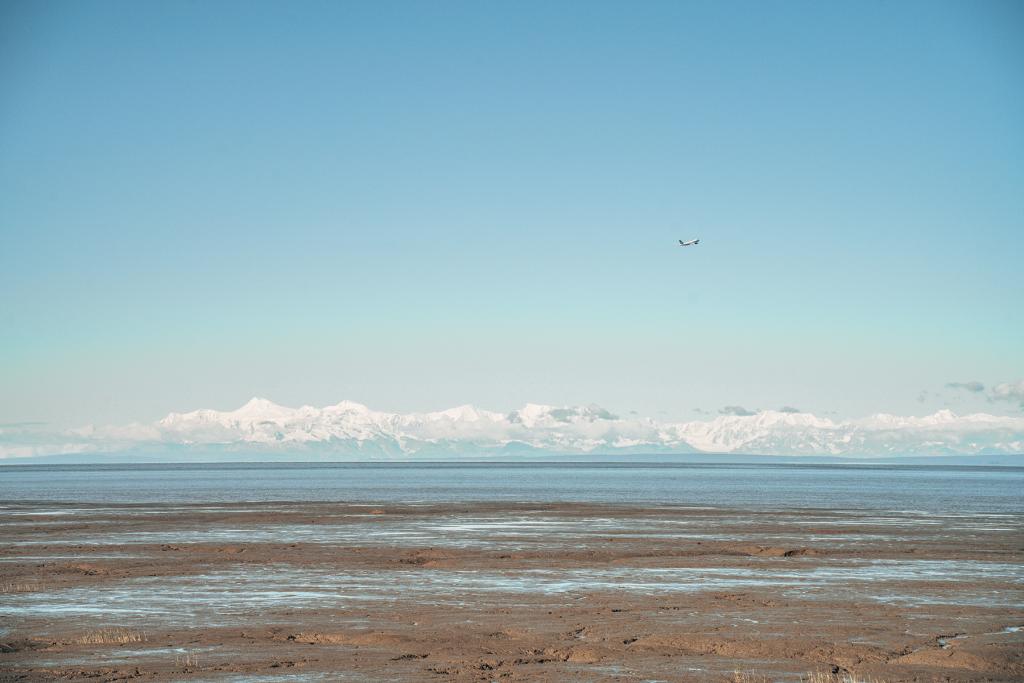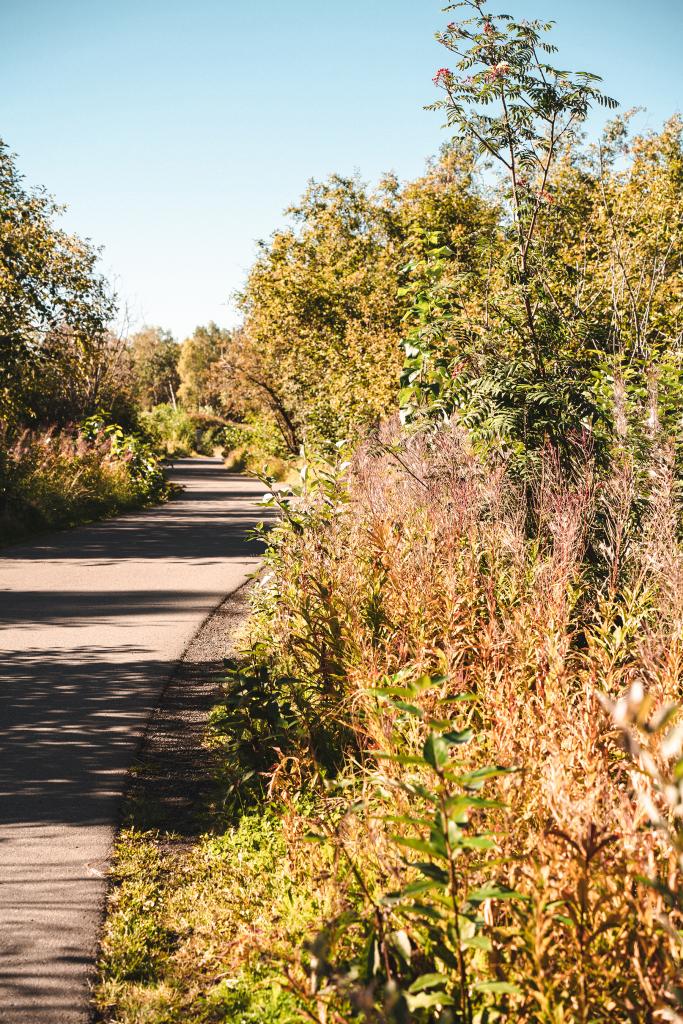 49th State Brewing
Our next stop was at one of the most popular breweries in Alaska: 49th State Brewing. 49th State is located downtown and is in a three-story building overlooking the bay. We sat outside on the second level and enjoyed some beers and one of the best pretzels (with beer cheese) I've ever had while basking in the sun. While we were out there, someone spotted whales in the bay. So cool!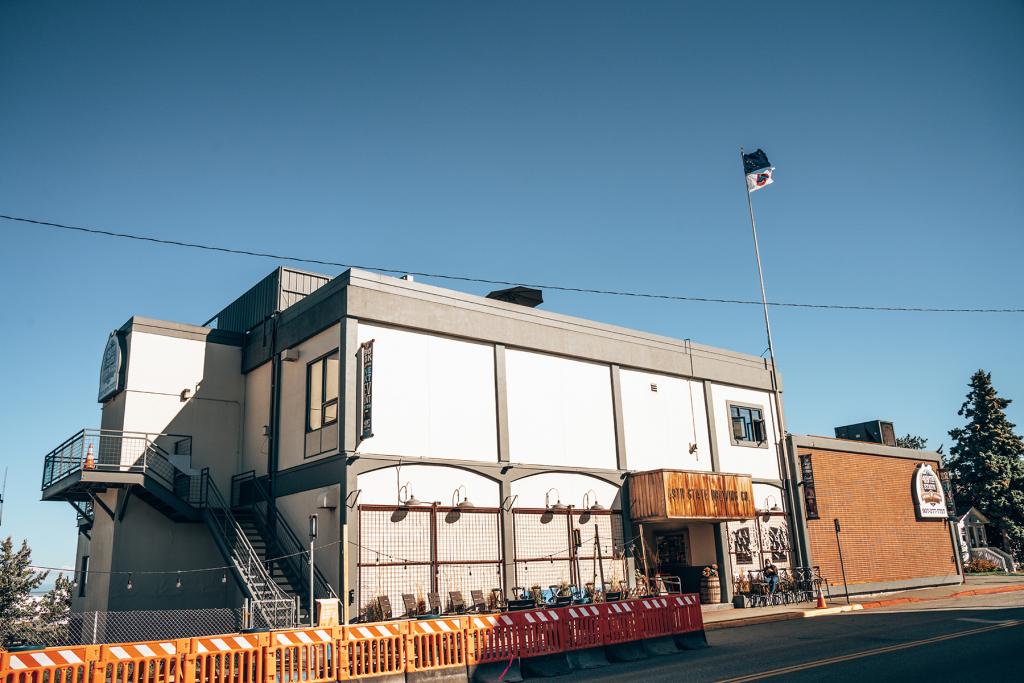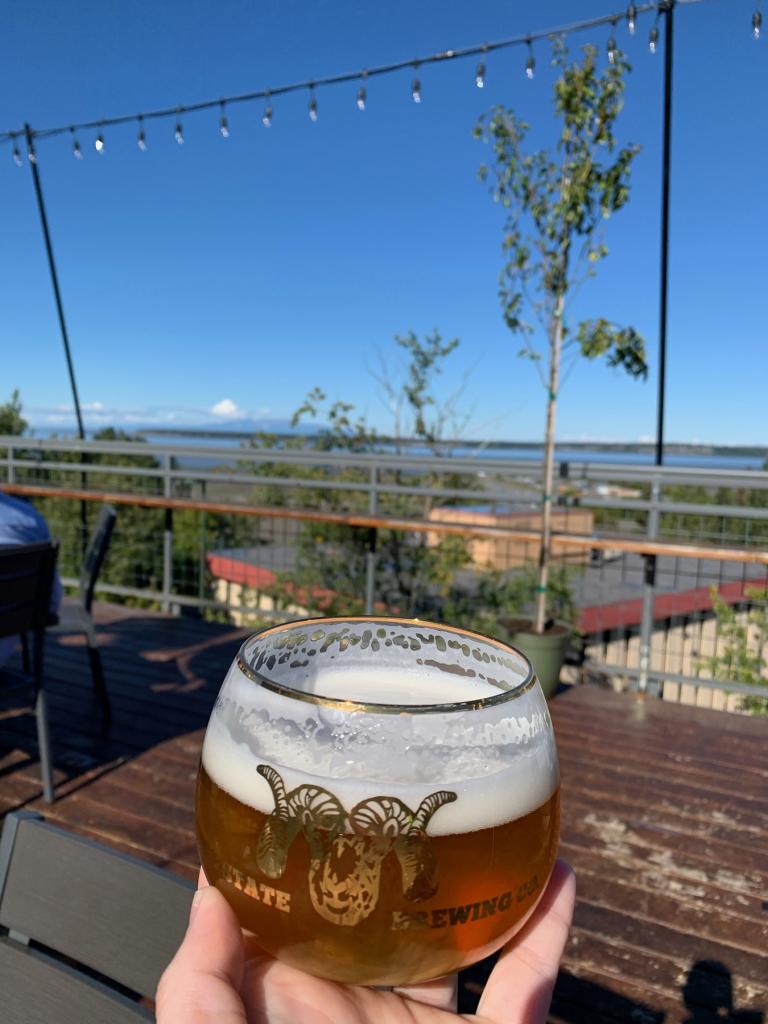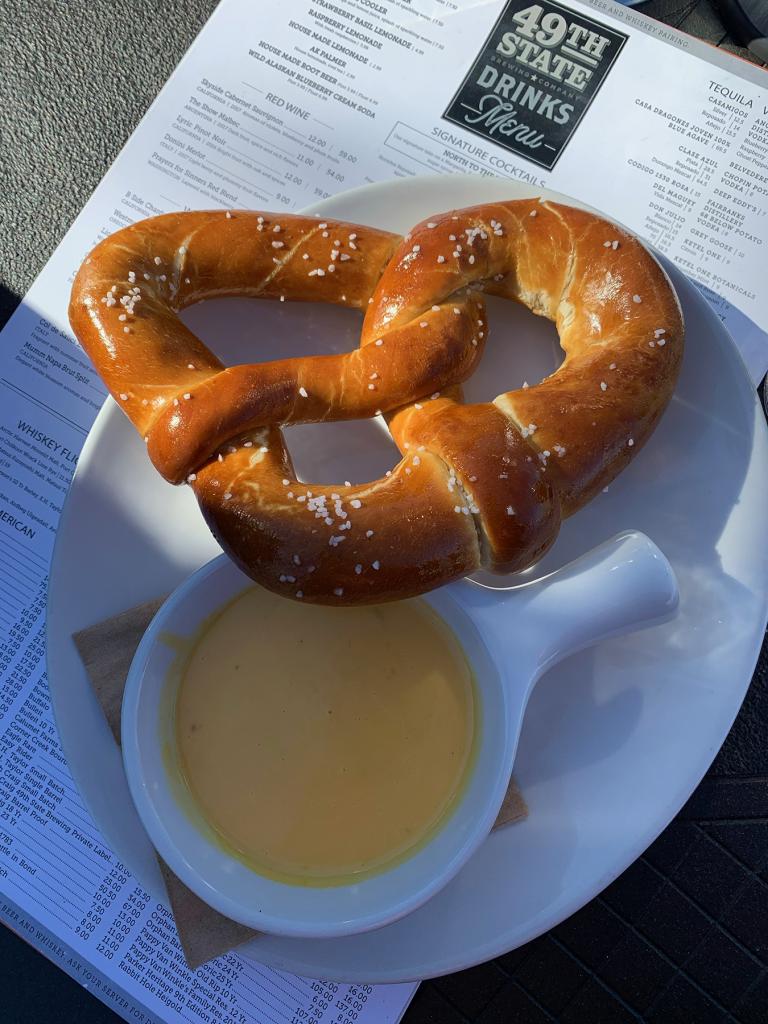 Point Woronzof
Point Woronzof is a beautiful beach spot right next to the airport. One of the airport's runways ends right before the point, so you can see planes taking off super low overhead! We hung out here for a while and didn't see any planes. As we started to walk back to our car, one took off right over us. There is a parking lot you can park at here, or it is also accessible from the Coastal Trail. If you walk around the bend, you can also get a great view of Anchorage.
Moose's Tooth
For dinner, we ate at a local pizza place, Moose's Tooth. They have a large variety of pizza options, or you can choose your own toppings. I was craving mac and cheese, so we got their mac and cheese pizza with reindeer sausage. I loved it!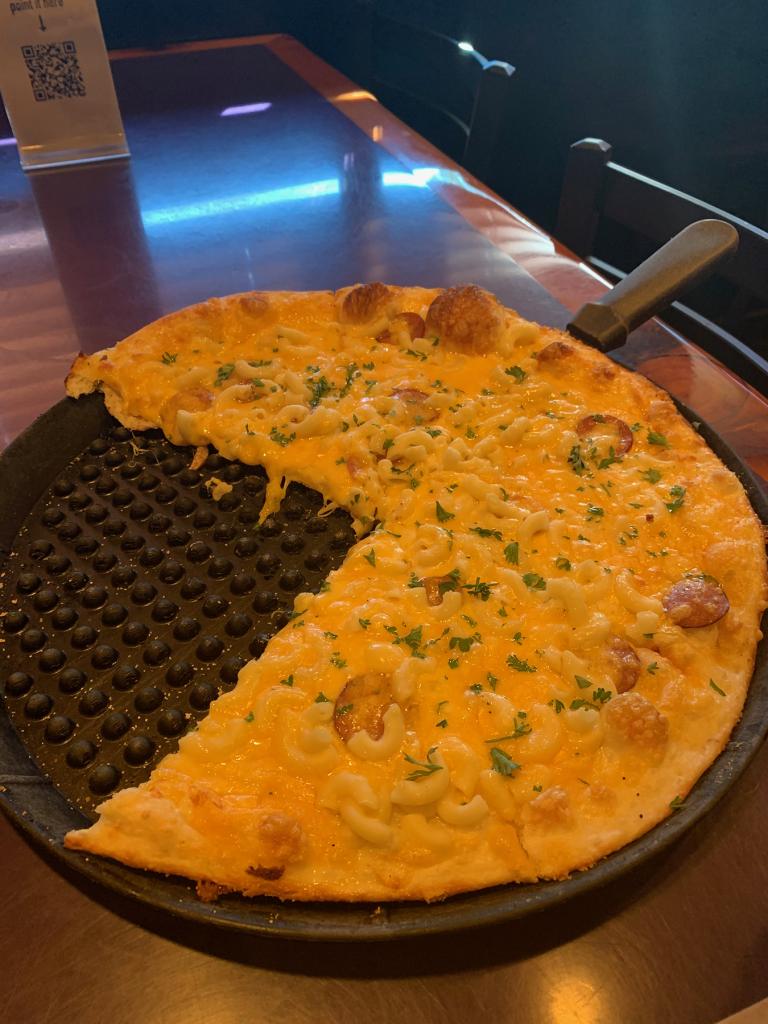 Turnagain Brewing
This was the top-rated brewery in Anchorage for sour beers (my favorite). I got the raspberry sour and it was SO good! The location is about 15 minutes south of downtown in a more industrial area, so you'll need a car to get here.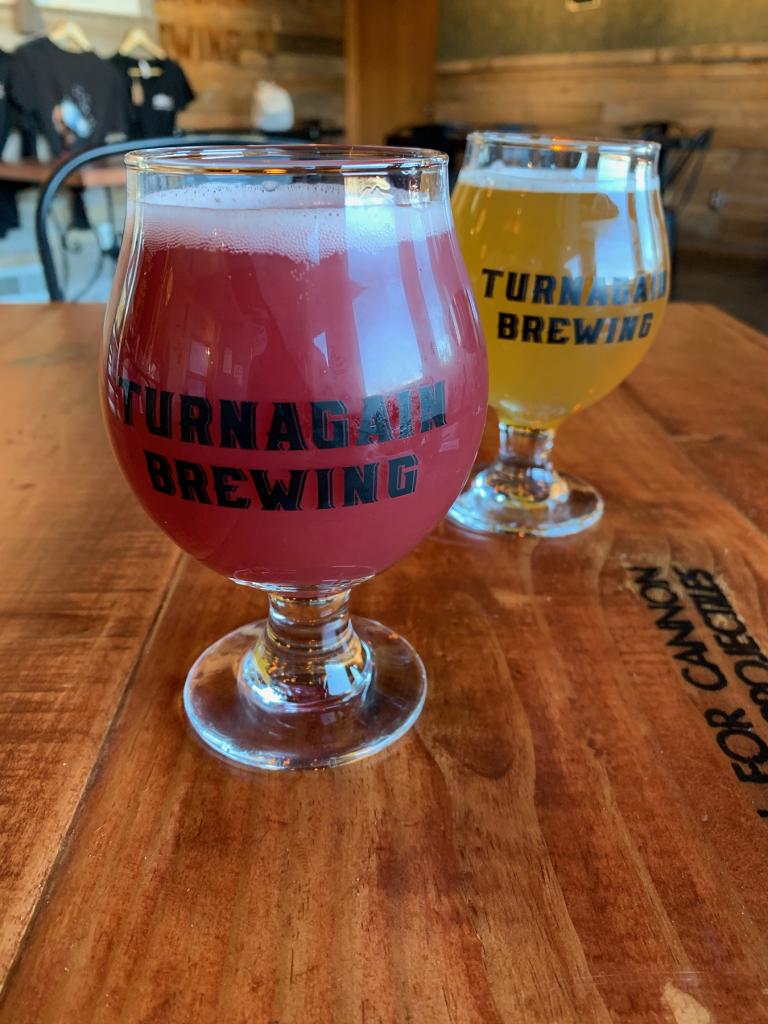 The next morning we got up early and drove south to the Kenai Peninsula! I thought one day in Anchorage was plenty to see everything and load up on supplies before heading out on our week-long road trip around the state.