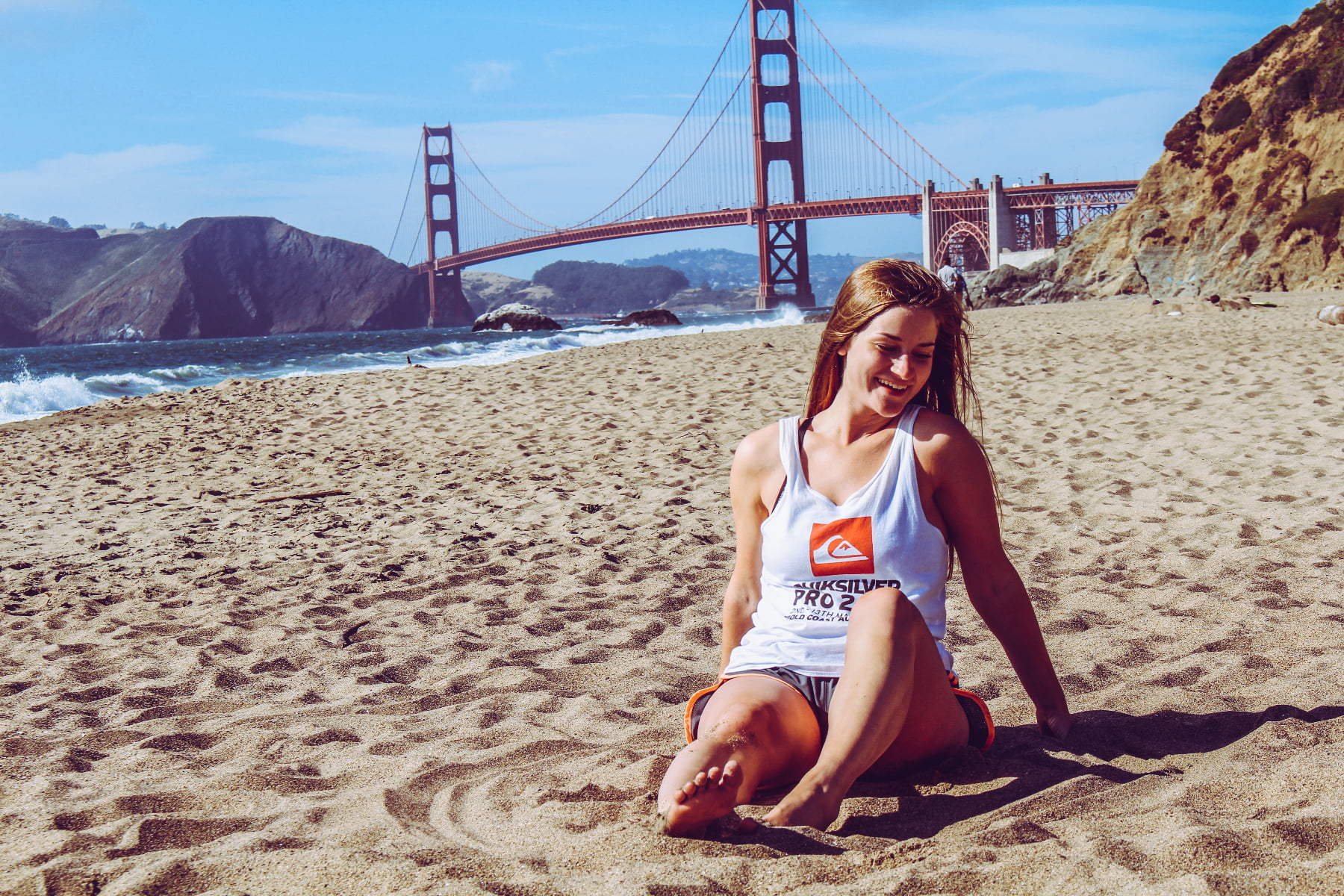 Over the years, planning future trips has become one of my favorite hobbies. I wanted to share my planning process, as I frequently get questions like "where do I even start?" or "how do you not get overwhelmed?"
My Ongoing Travel Bucket List
I have a very long bucket list of places I want to go at some point in my life. Any time I see a picture or article about a new interesting place, I'll add it to my list. That way, when it's time to start planning a new trip I have a myriad of possibilities for places to go! This helps with my planning process, because when I decide on a country or city to visit, I can refer to the list and see all of the activities or nearby places that could make up the trip.
My Planning Process
Research
Once I've decided the general location of where I want to go, I do a ton of research on what there is to do in that area. I make a spreadsheet where I note everything I may potentially want to do, along with helpful links. In the research phase, I also note how much time people suggest staying in each city, or how long an activity takes.
Timing
Next, I will decide how much time I'm able to take off work and what time of year I want to go. Sometimes, the timing of my trips is decided for me, like if I'm going with other people, or if I want to go over a holiday week to save vacation days. I always factor in weather- I wouldn't want to be in Russia in the winter! There are tons of sites that can make recommendations on what time of year to go to different locations. You may want to decide a time based on a festival or event. For example, I've always wanted to go to the Floating Lantern Festival in Chiang Mai, Thailand. That festival is in November every year. Also consider traveling during the shoulder seasons, between busy and off times. Often you can get better prices, and it's less busy than peak times, with still decent weather.
Locations
After I've picked my timing, I plot everything that's on my spreadsheet on a map. I use Google My Maps to do this. This helps me visually see where everything is and how close it all is to each other. If there is something that is far away from everything else, and it isn't a high priority to me, it may be worth omitting.
Coming up with an Itinerary
The next part is probably my favorite. I create a schedule for the amount of time I have and try to fit everything in that I've prioritized. I look up travel times between locations and research all the possibilities for traveling, whether that may be flying, taking a train, or driving a rental car (among other possibilities). This is also the most challenging step, because all the activities I've researched don't always fit in the amount of time I have. It can be disappointing to take things off your list. I usually plan my trips to be on the busy side, where I have lots of activities planned each day and not much time for resting and relaxing. If you know you are someone who likes to sleep in and relax on a vacation, make sure you leave plenty of time for that!
I've also learned to allow plenty of time for things that make me truly happy! I am happiest when I'm outdoors doing some sort of physical activity, so I try to work in at least one or two hikes (or other activities) on my trips, even if the location is one that is well known for museums and other indoor activities.
Since this step is challenging, it can be intimidating to start. Just know that you can always rearrange your activities, or completely start over! Some of my longer, more activity-filled trips, like South Africa, took me several iterations of potential itineraries, and I had to keep altering it based on my group's opinions or schedules.
Make a To-Do List
I like to make a list of everything I need to do before the trip. I also include the date it needs to be completed by. This includes booking flights, lodging, tours, rental cars, travel insurance, confirming bookings, getting an international phone plan, and anything else I may forget. I like to get very specific, so I make sure not to leave anything off.
Resources I Use
While I do most of my research online, I love buying travel guides for the countries I'm going to. This is a great starting point to get a feel for what there is to do and see, especially if you haven't done much prior research. I'll usually read through the book once and take notes. If the book is small enough, I can bring it on my trip with me in case I want to read more about a location while I'm there. The guide companies I've enjoyed the most are Moon, Fodor's, Eyewitness Travel, and Rick Steves. Rick Steves only has books for Europe.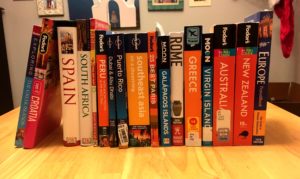 I then will get on Pinterest and read the blogs I can find about anything I'm interested in seeing. I start by searching for someone else's itinerary or a group tour for a similar-length trip to the same location to see what all they were able to fit in. Once you get ideas of activities that look interesting, you can do further research on those things.
Don't overlook the option for day tours once you are at a location. Sometimes it's nice to get away from your destination for a day, and easier with an expert driver and guide. When I was in Greece, we were in Athens for four days. We planned a day trip from Athens to see the Delphi historic site with a tour company. I learned much more than I would've if we had rented a car and driven it ourselves.
Estimating Costs & Saving for a Trip
Estimating the amount you will spend on a trip can be tricky at first, but once you have the hang of it, it's fairly easy! Here are the categories that you will pretty much always have on any type of trip:
Transportation to Get to Your Destination
This could be flights or gas if you're driving. Don't forget other travel costs such as baggage fees, Ubers to get to the airport or parking for your car while you're gone.
Transportation While at Your Destination
This includes a rental car, gas, parking costs, Ubers, tolls, public transportation, etc. This is all an estimate (except for your rental car cost), but you can make an educated guess based on what you will be doing. If you know you're not renting a car and just exploring a city, investigate a public transportation pass and how much that will cost.
Lodging
This can range a lot depending on where you want to stay.
You could go camping, which is fairly cheap, but you may have to rent camping gear or bring it with you.

Lots of cities have hostels, which are a great, cheap way to stay in a city and meet lots of people who are in similar travel situations as you. However, they're cheap because you're usually sharing a bedroom with several other people which may make some uncomfortable.

Airbnbs are my favorite option, where you can choose to have your own apartment or rent a room where your host stays in the apartment/house too. I love meeting the hosts and getting recommendations for places to eat or drink around the area. I have met some great hosts that have given me tips or restaurant recommendations that I never would've known about.

There are also hotels, which can be the priciest (depending on where you stay). If I'm planning to stay in an area that isn't as safe or if I'm going to be picked up from a tour or something, a hotel is usually a better option. Do your research once you've decided what you want to do, and you can get a good cost estimate for how much you want to spend on lodging.

Or if you're lucky, you may have a friend that lives in the place you're visiting. If you can stay with them, you may not have any lodging cost at all!
Food and Drink
This is another category that requires a little research. Some locations are very expensive to eat out (like Iceland) and others are super cheap (like South Africa). If you want to know specific costs, check out menus for recommended restaurants to see how much you may be spending at a meal out. You should also decide if you will be eating out for every meal or cooking. If I'm traveling for more than a few days, I'll typically cook one or two meals a day and then eat out once a day. This helps save money and calories, and it's also fun to check out different countries' local grocery stores. Sometimes Airbnbs or hotels provide breakfast, which I always take advantage of. If you plan on going to bars and drinking a lot, make sure you factor that cost as well.
Entertainment
This category would include any type of activity I would spend money on. This could be tours (don't forget tips), museums, entrance fees to parks, etc.
Souvenirs.
I typically buy a little something for myself to remind me of my trips. If you know you also want to buy things for friends and family, factor that in.
Travel Insurance
I always get travel insurance for any international trip and sometimes domestic trips. Travel insurance covers things like delayed flight costs, lost luggage, medical emergencies (your standard health insurance doesn't usually cover international travel), baggage delay, etc. I usually get it from World Nomads and have made two claims with them. They were good to work with, and while the process was slow moving and time consuming, it was so worth it! You can go on their website to put in your information and it will tell you how much a plan will cost. You must purchase the plan before you leave on the trip.
These categories pretty much cover any cost you're likely to come upon. I like to overestimate what I really think I'll spend, because there may be other costs that come up that you didn't think about when planning. And sometimes if I'm way under budget near the end of a trip, it's fun to splurge a little. 
Once I know about how much I'm going to spend on my trip, I know how much I have to save before that point. Some things (like flights and lodging) you'll have to book in advance and pay for it at that point. I typically book my trips 3-6 months in advance. From my experience, this is when flights and lodging are the best price. I personally have a travel budget that I put into savings every month. When it's time to book, I pull out of there. I figure out the amount I need to put into savings by seeing how much time I have before I need to book and how much I will be spending.
Other Advice
When repeatedly looking at flights online, use your browser's "private" mode to disable cookies. Airlines like to see where you're interested in traveling to and I've witnessed them raising the prices on my flights after I looked at them multiple times.

You can download Google Maps offline on your phone. That way when you're traveling internationally, you can still use your GPS but not use any data to get around.

I like to keep a little cash on me in the local currency in case I come across a place that doesn't accept cards. Most places these days take cards, but sometimes you'll be surprised. When I went to Greece in 2015, almost no restaurants took credit cards. You can either pull money out of the ATM when you arrive in your final destination, or take US cash and exchange it when you arrive. I usually pull money out at an ATM but also bring a good amount of US cash just in case there isn't a working ATM where I'm going. 

Like I mentioned before, I typically book my trips 3-6 months out. This means I start planning and doing research pretty far out. For my South Africa trip (which was a dream trip I had wanted to do my whole life), I started doing research two years out! For other trips, I've planned for 6 months to a year. Starting early may seem overkill, but it helps take a lot of the pressure and stress off of you because you can do a little here and there, whenever you feel like it.
I love to help friends plan their trips, so please reach out to me if you have questions or need advice!
---