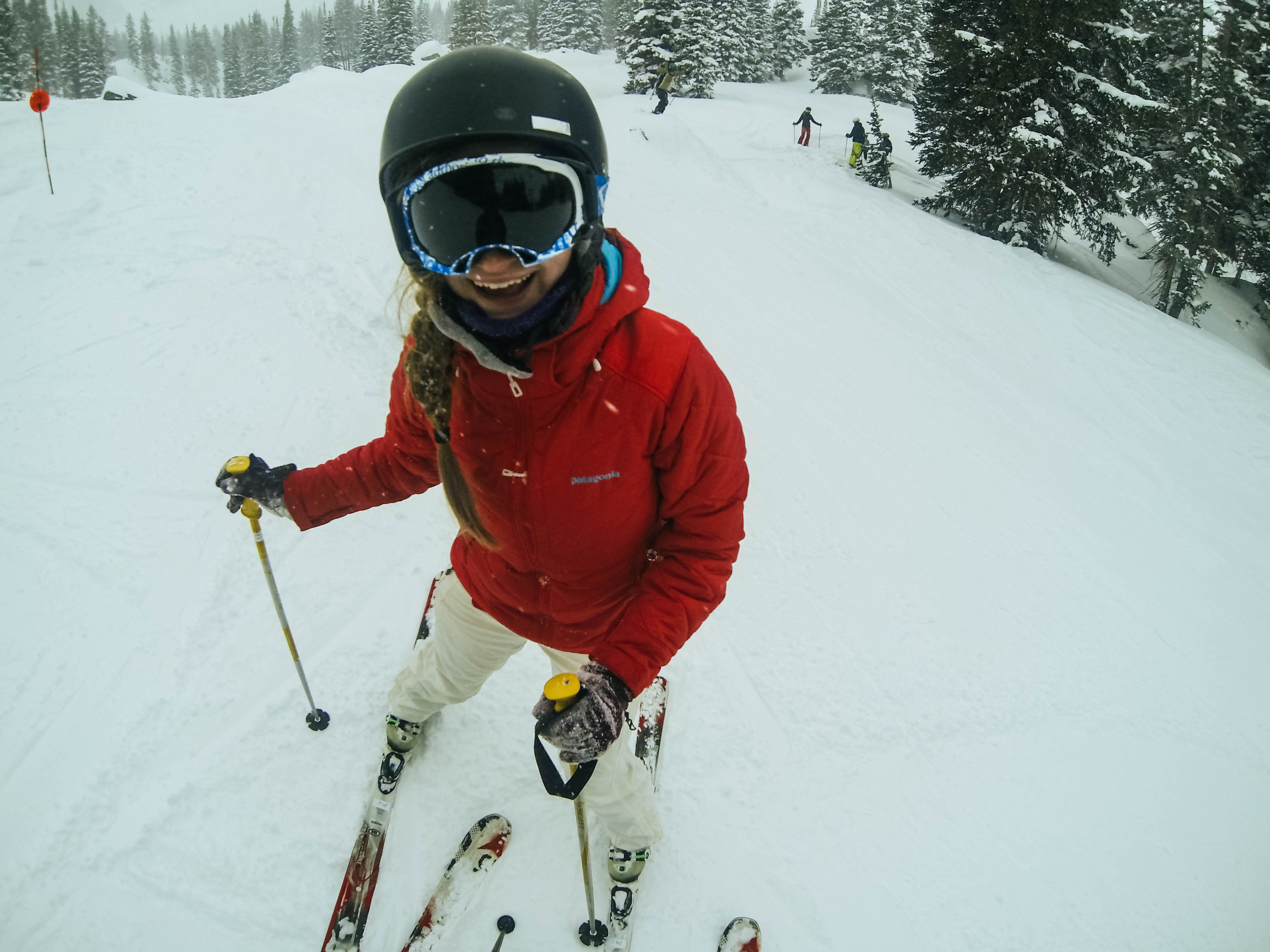 My friends Kaitlyn and Brian were living in Salt Lake City last January, so I made the trip to visit them. We coordinated it so I was there while the Sundance Film Festival was going on in Park City.
Sundance Film Festival and Park City
I've always been intrigued by the Sundance Film Festival but am by no means a film buff. Luckily Kaitlyn and Brian aren't either, so instead of buying the weekend passes, we downloaded the festival's app and chose the waitlist approach. Sundance has a great option for visitors who don't want to see every film. You can get in the waitlist for a movie you want to see when it is released. If there are available seats 30 minutes before the movie starts, they let the waitlist people pay $20 to watch the film. We chose a selection of shorts, which are shorter than regular films (usually about 10-15 minutes each). We viewed seven shorts, and I enjoyed a couple. They were all very artsy and a little weird for my taste. It's the experience, right?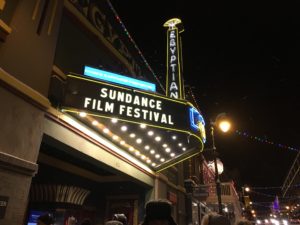 We ate lunch at Davanza's, a funky pizza place with a hippie vibe. It was packed! I guess all of the skiers and snowboarders coming from the Park City resort were taking a lunch break.
We spent the rest of the day exploring Park City. The festival has several exhibits you can check out. My favorite was the VR experience. VR stands for virtual reality. It allows you to have a 3D experience that you can actually interact with.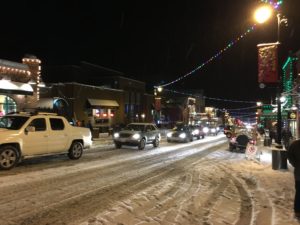 Skiing at Alta Ski Resort
I have never snow skied before and it was an exhausting first experience. Kaitlyn and Brian had only been a few times since they moved to Utah, so I was glad they weren't experts and I wasn't holding them back. We spent the day at Alta, a ski resort about 45 minutes east of Salt Lake. I bought my day pass and rented skis and a helmet. We started out slow on the bunny hill while my friends taught me the basics.
Next, we moved up to the easiest trail. I was doing pretty well for about 30 seconds before I fell off the side of the beaten path and down into the four feet of fluffy snow. Fortunately, my skis were still up on the path so Kaitlyn was able to pull me out by my feet. Don't know what I would've done if she hadn't been right there.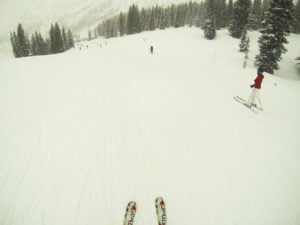 We skied down a few more times and then got lunch at the lodge at the top of the slope. It felt great to warm up for a bit and rest my legs. I realized then that I hadn't tucked in my shirt and it was soaked from my many falls. We continued skiing until I was exhausted. I sat the last run out and got some hot chocolate to thaw out. It was a great experience, but I"m not sure if I'll be wanting to do it again any time soon.
Salt Lake City
Kaitlyn and I explored around Salt Lake City my last morning there. Our first stop was Temple Square, the headquarters for the Church of Latter-day Saints. They have a museum to learn about the Mormons' history and see how impressive the church is. We were not allowed to go inside the church, but the museum has a 3D replica so we could get an idea of its internal structure.
Next, we walked by the Utah State Capitol. It's strategically placed up on a hill with the beautiful mountains in the background.
I wish I would have had more than three days here, but I'll definitely be coming back to Utah at some point in the future.