My friend Kelsey and I spent 8 days in Portugal over the first week of September. We flew into Lisbon, drove to Porto, Lagos, and then back to Lisbon. These are the main things we did outside of these bigger cities. We stopped at the first three on our way to Porto the first day, and the last was on our drive from Porto to Lagos.
Praia da Ursa
This breathtaking beach is located about 40 minutes from Lisbon, on the coast of the Atlantic Ocean. Praia da Ursa is close to Sintra and is easily accessible with a car. If you do not have a car, there is a bus in Sintra that goes to Cabo da Roca. Cabo da Roca is a cape that is the most western part of continental Europe. From here, it is a scenic 30 minute walk.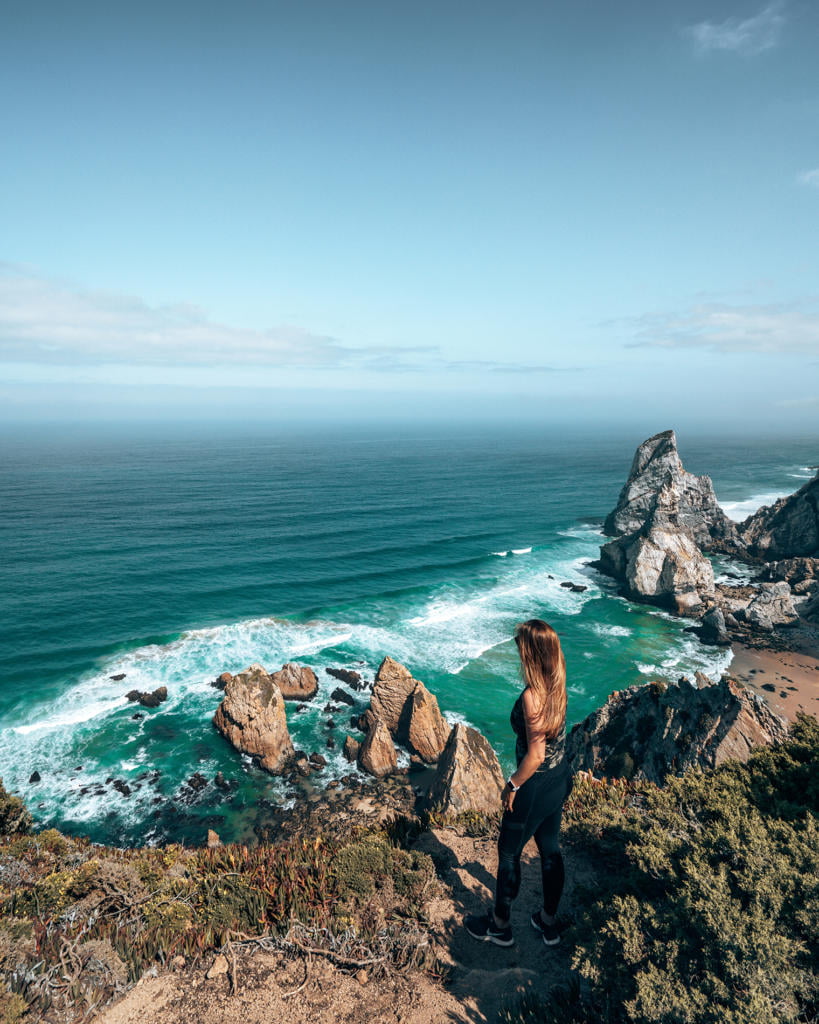 This was our very first stop of the trip. We landed in Lisbon at 8 am Saturday morning and drove straight to the beach. There is plenty of free parking along the road on the way to Cabo da Roca. We parked and walked for about 15 minutes to these scenic views.
The walk is easy if you stay up above the cliffs but gets strenuous as you approach the beach. We didn't go down to the beach, as we had a busy day ahead of us and just wanted to see the view. I would highly suggest stopping here. It was one of my favorite parts of our trip.
Obidos
The cute town of Obidos is built within the confines of a large fortress wall. The town is charming and worth a couple hours of your time. The houses are painted white with bright colors and the cobblestone streets are only accessible to pedestrians. We parked outside of the city (parking cost about €2 for 2 hours). We wandered around the streets eating strawberries covered in chocolate, tasting ginjinha (a traditional Portuguese cherry liqueur) in chocolate cups, and starting our souvenir shopping.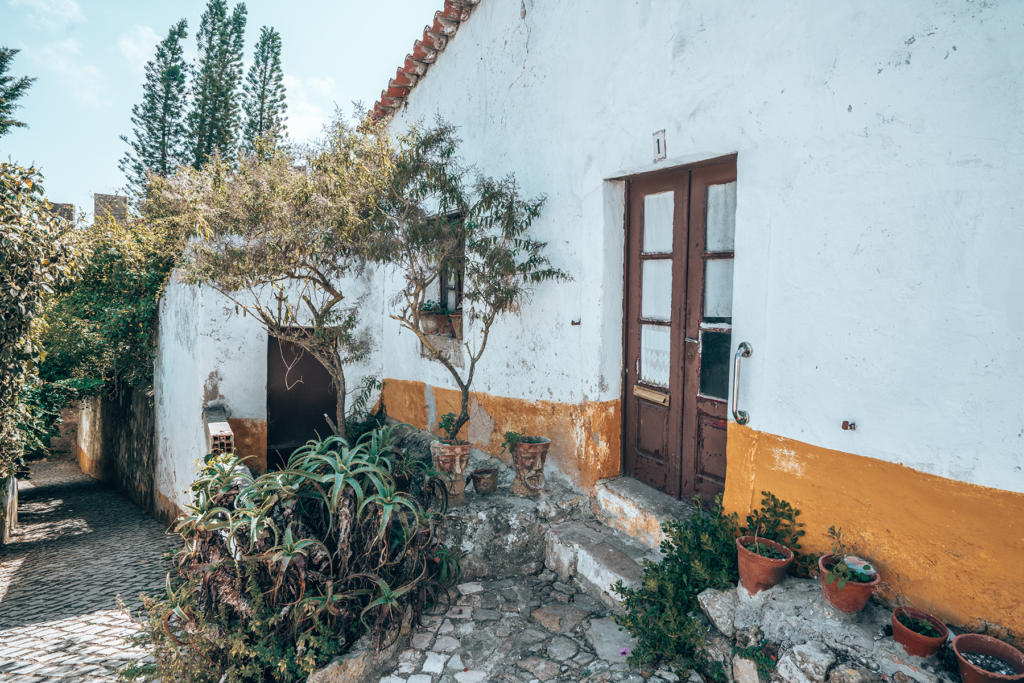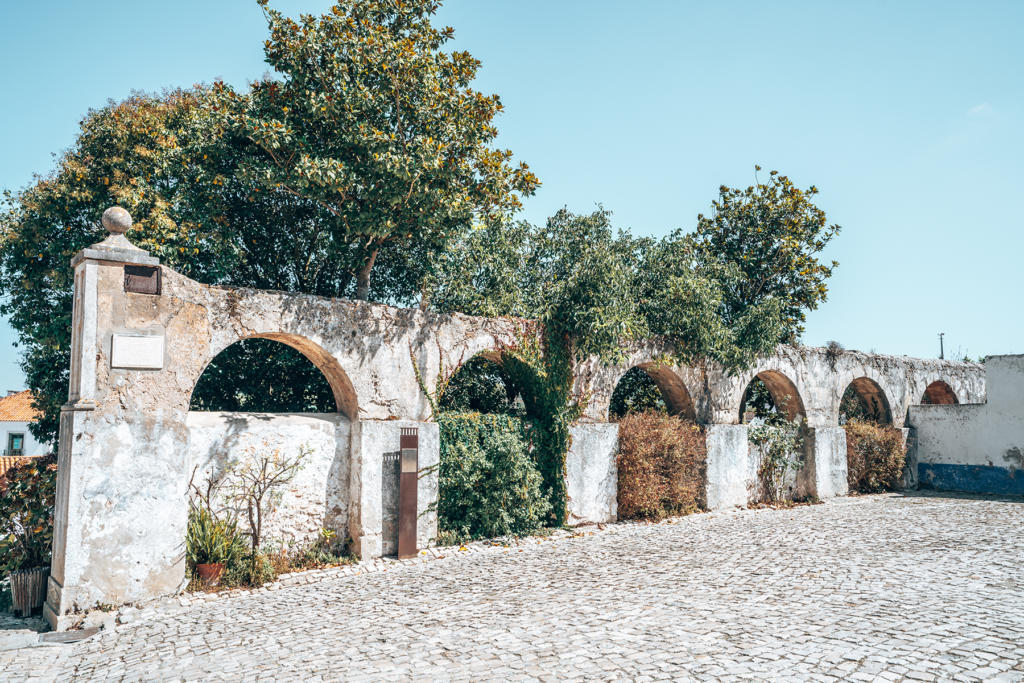 During our wandering, we found a way to climb up on the castle wall and get a better view of the town below. I thought Obidos was a great introduction to Portugal.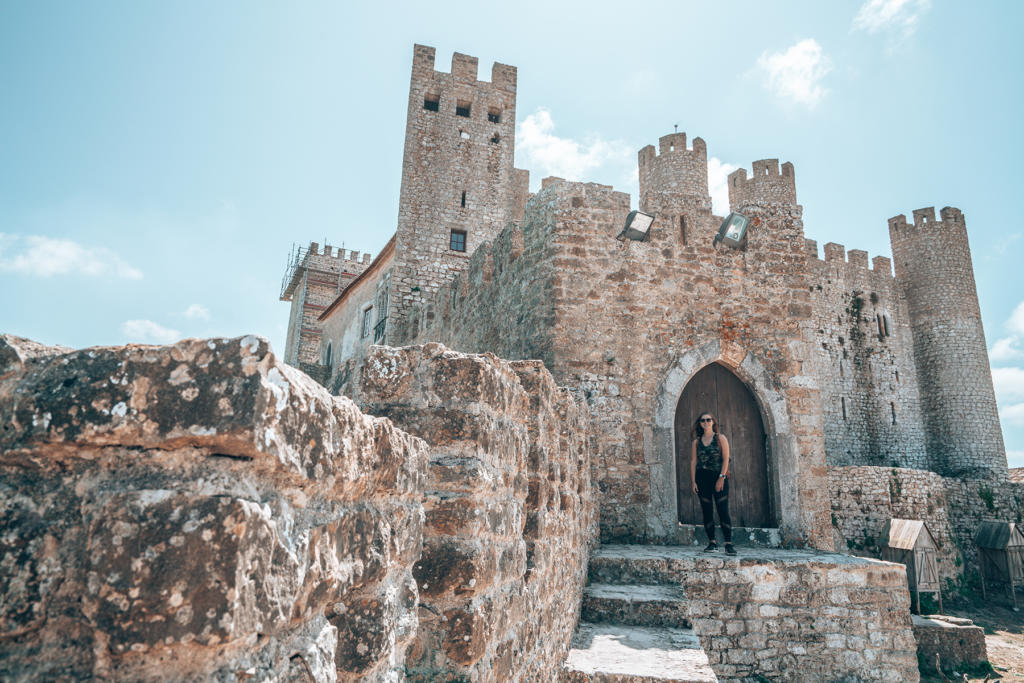 Obidos is about an hour north of Lisbon. You can see Obidos from the highway, and it is only about 5 minutes out of the way on a trip to Porto. It is super easy if you have a car. If not, there are public buses that go here, or you can go with a tour group.
Nazare
From Obidos, we were planning to go straight to Porto, but we had more time to kill before we were meeting our Airbnb host. I had read that the town of Nazare is cool, so we headed there. From Lisbon, it is about 1.5 hours driving.
Nazare is known for its massive beach and waves that attract surfers from around the world. It's located near a large canyon that amplifies waves that get up to 100 feet. The big waves depend on the season and weather. While we were here, the waves were like a normal beach.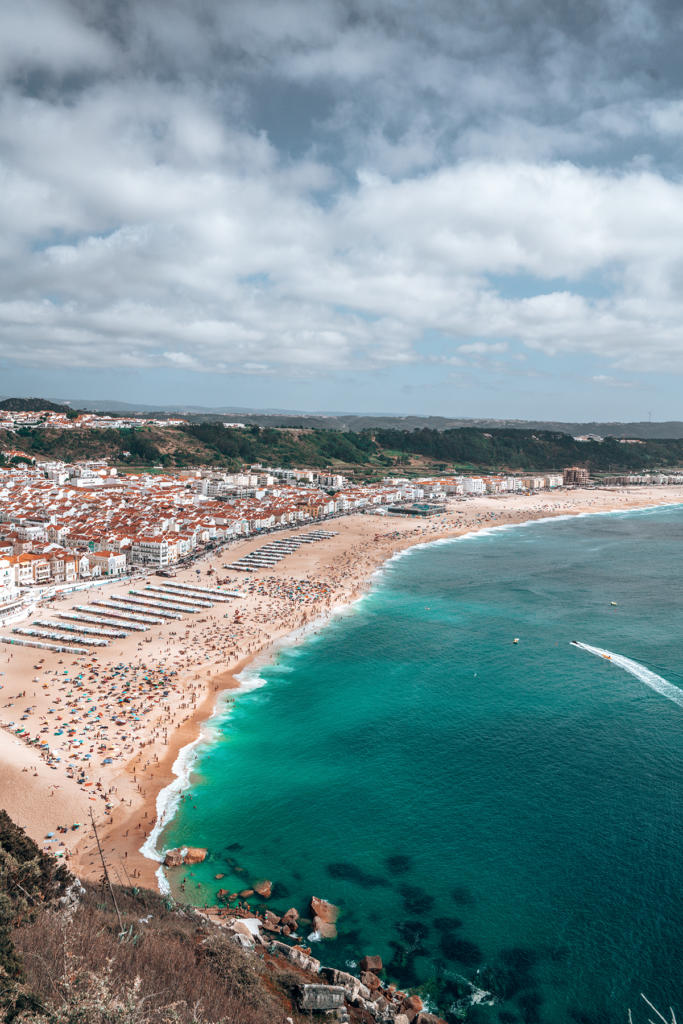 We only had about 30 minutes to spend when we arrived, so we drove up to the main lookout called Miradouro do Suberco. We tried to access it from the east side through town, but I guess since it was Saturday and a nice day, it was packed and there was no parking in the little town. Next, we went around the back way from the west side down a little dirt road. I felt okay doing this because there were several other cars driving here as well. Everyone had parked along the side of the road, so we did as well. A five-minute walk from here led us to an amazing view of the beach below.
Batalha
Batalha is home to an amazing monastery. We stopped here on our way from Porto to Lagos. It is about 1.5 hours driving north of Lisbon. Our first stop in town was at a restaurant called Enigma. They primarily just have hamburgers, but we were so hungry and ready to eat anything. The burgers blew us away! Whatever sauce they put on them was amazing.
After lunch, we drove over to the Monastery (which has free parking) and were in awe of the size of it. We paid €6 to see the whole thing (the church alone is free) and it was worth every penny. The church is beautiful, but my favorite parts were the cloisters and the Unfinished Chapel.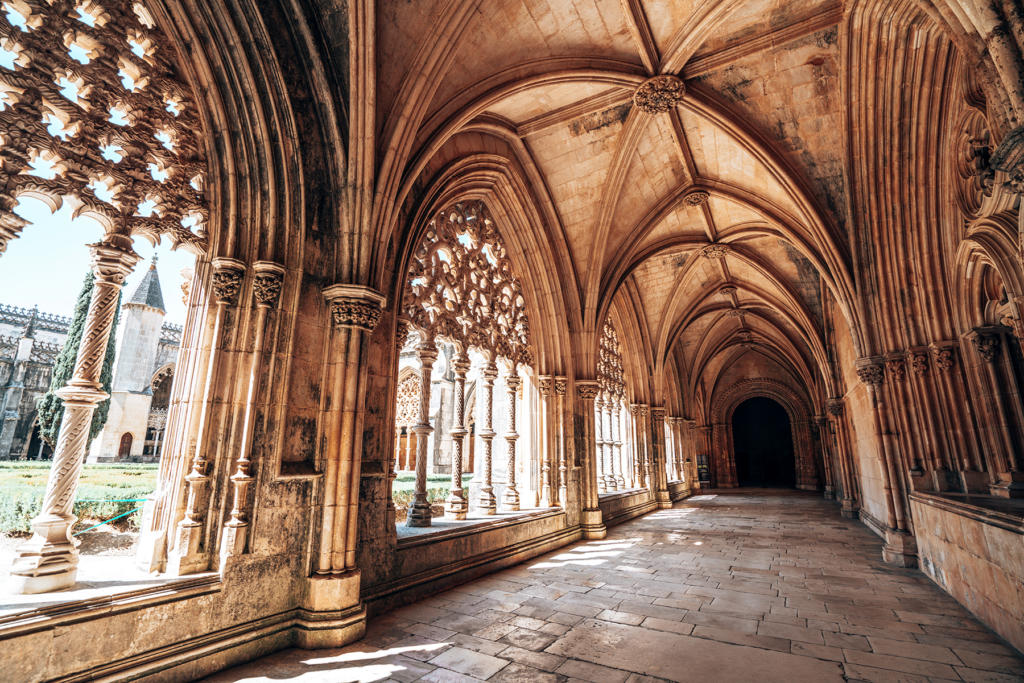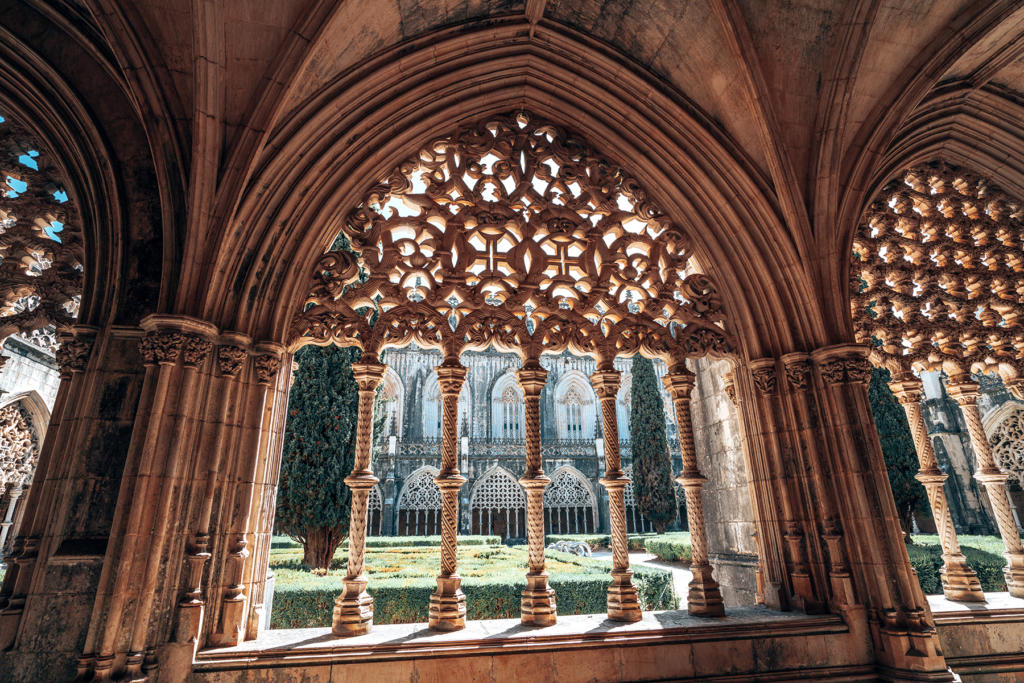 The amount of detail is absolutely stunning! The church was under construction for over 100 years and I can see how. The Unfinished Chapel is accurately named — it was designed to have a dome on the roof, but when the architect died along with King Duarte, who commissioned the chapel to be built, it was left open. Though the chapel was not completed, King Duarte's tomb was still placed here.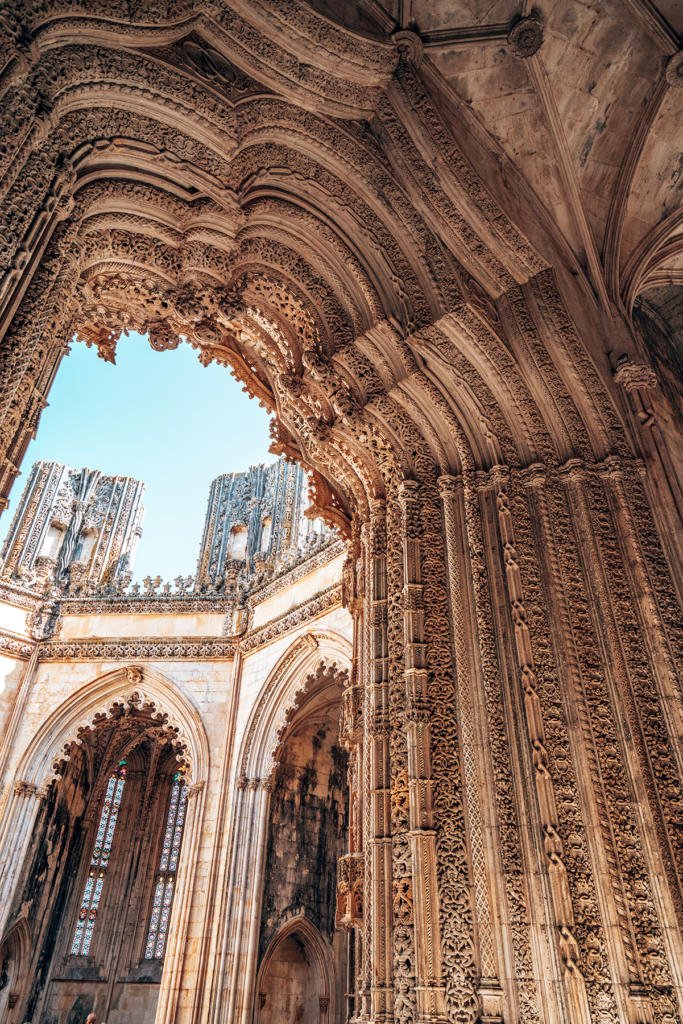 You can also see the Founder's Chapel with the tomb of King João (the first king to commission the building of the monastery) and Queen Philippa, with the tombs of their children lining the walls. The Tomb of the Unknown Soldier was another touching part of the Monastery.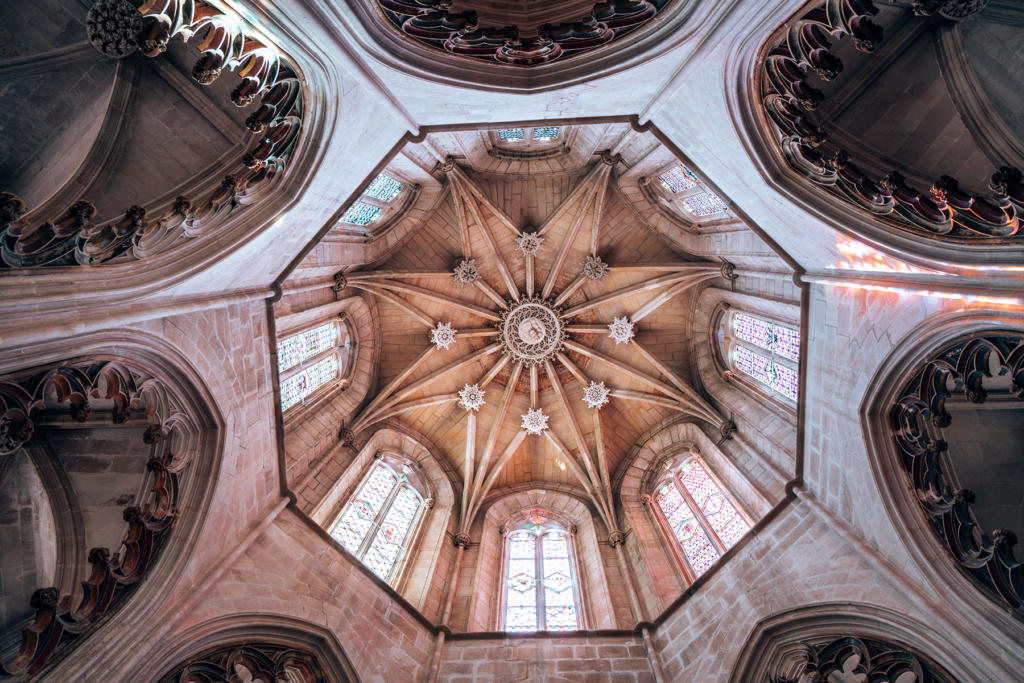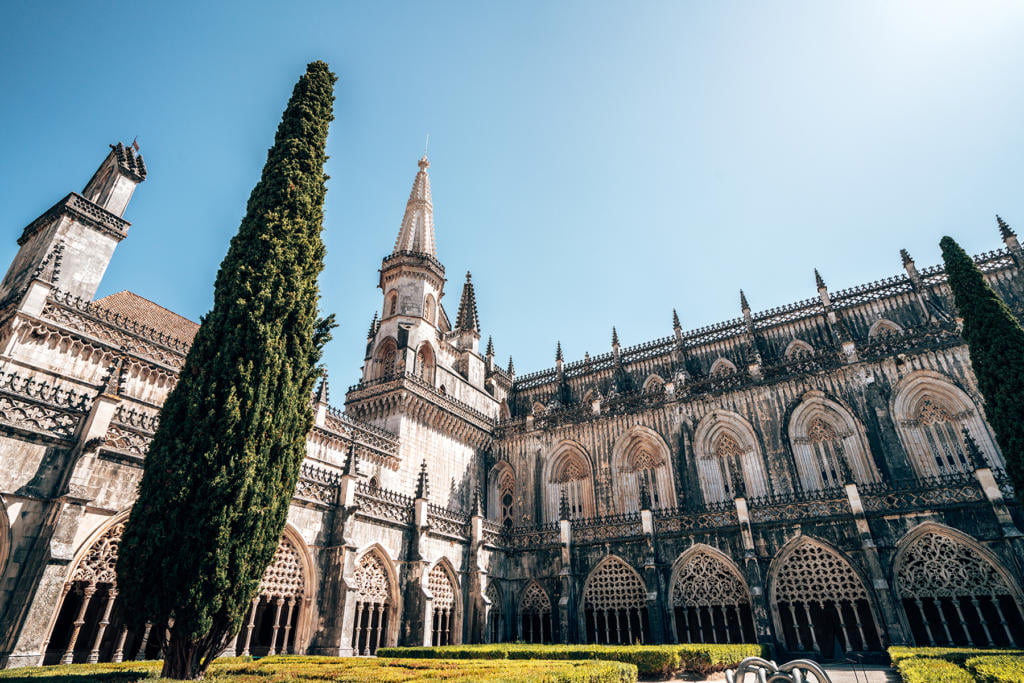 The Monastery was one of my favorite parts of Portugal. You should definitely go if you are able.
---
<