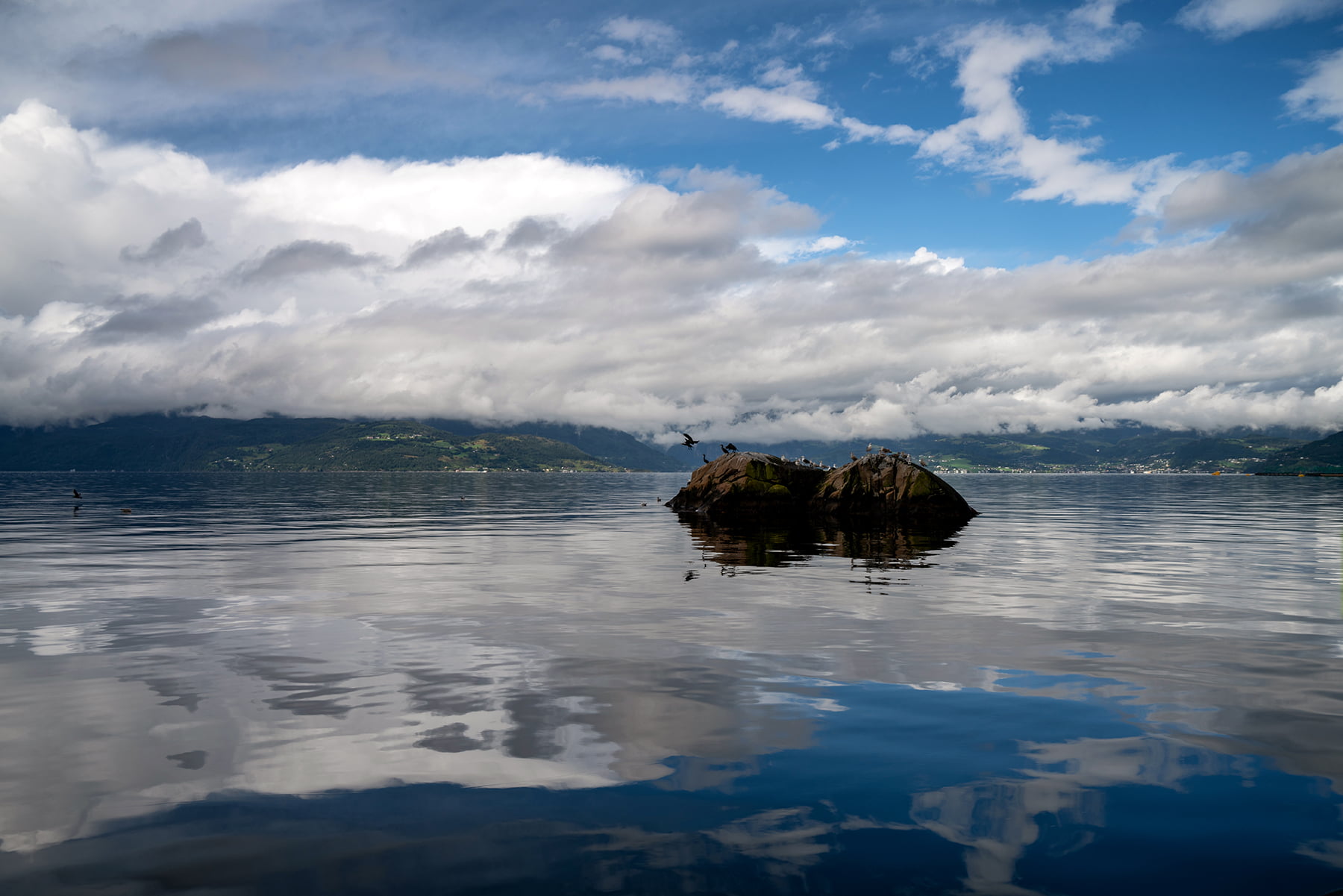 Our second day trip from Bergen was to Hardangerfjord, a fjord that is about an hour and a half southeast of the city. Mike and I booked our tour online ahead of time, and we didn't have to be in the town of Norheimsund until noon. We decided to leave a little earlier than we needed to and make a stop along the way. We left our hotel at 9:30am.
Fantoft Stave Church
This stave church is about 15 minutes south of the downtown area of Bergen. The original church was built in 1150 which has since been destroyed. The current church was reconstructed in 1997. The church is surrounded by woods and made me feel like I stepped into a fairytale. We parked our car at a parking lot about ⅛ of a mile away from the church and walked on an easy trail through the woods to get there. Definitely worth a quick stop!
After Fantoft, we drove the rest of the way to Norheimsund, where our boat departed from. Along the drive, there were numerous waterfalls. We stopped at one large one near the road to take a couple pictures.
RIB Tour of Hardangerfjord
We arrived at the meeting location around 11:30 and our tour guide was waiting to greet us. He gave us our warm/dry suits and we had plenty of time to use the restroom, get organized, and suited up. Everyone else arrived shortly after and our group of eight people headed out right at 12. The RIB (rigid inflatable boat) was a fun way to speed through the fjords at around 35 mph.
Our guide took us across the fjord to show us a few small villages that could only be reached by boat. This is where a lot of Bergen residents spend their summers. It was forecasted to rain all afternoon, but we avoided it for most of our tour.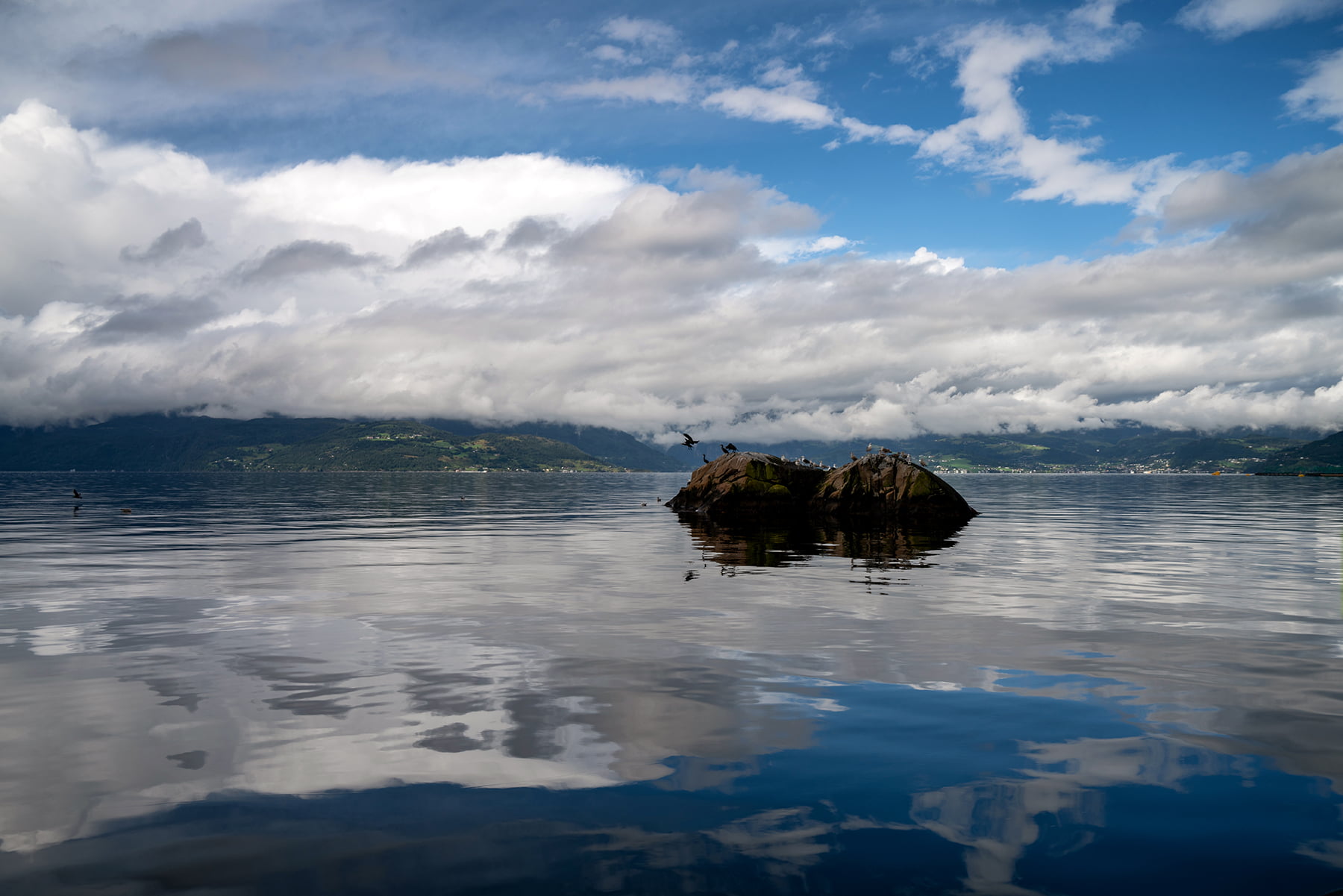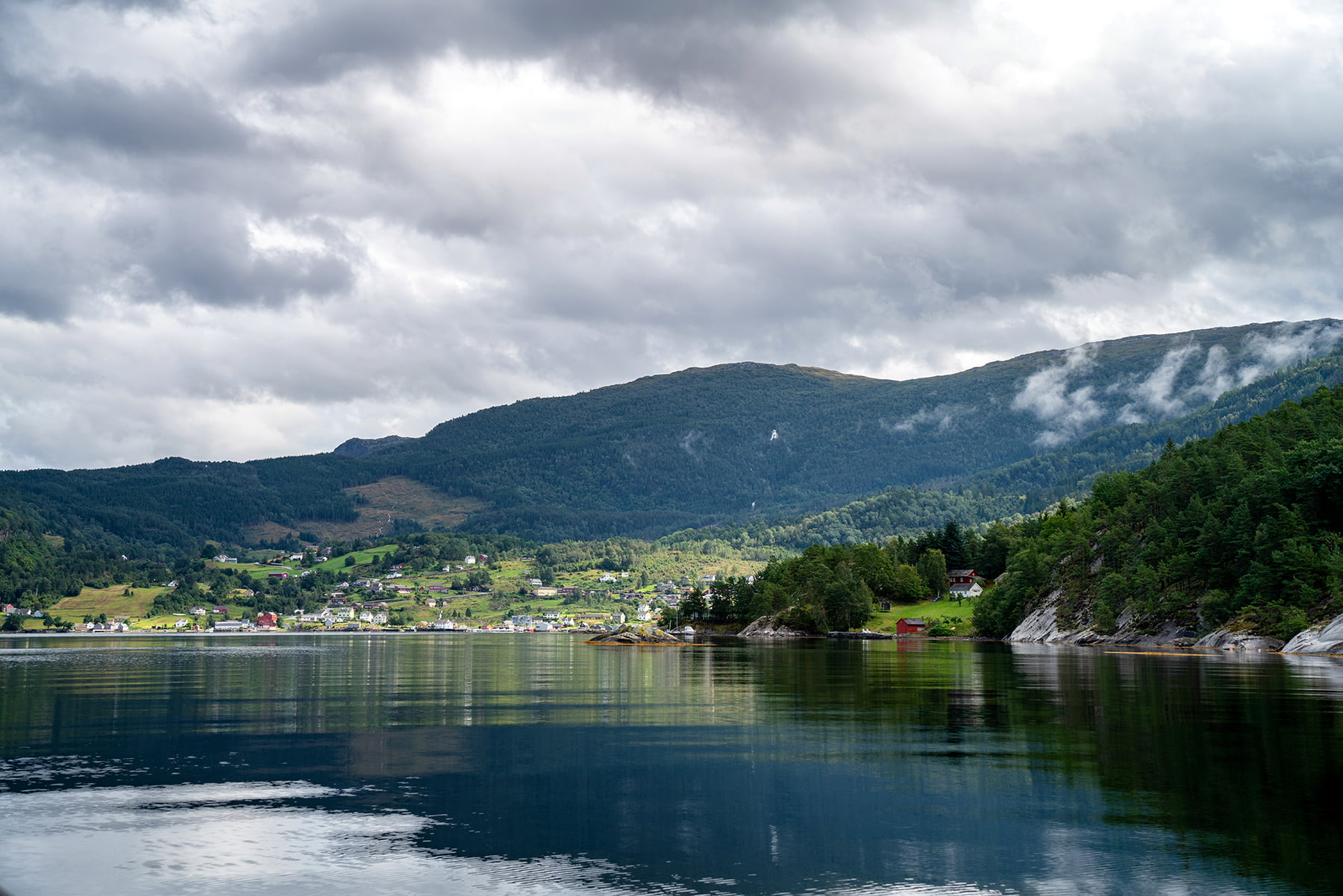 After seeing the villages, we headed down a narrow fjord filled with many waterfalls. The guide got our boat up close to a few waterfalls and suggested we stand under one. Since we had the dry suits on, we figured "how often will we get to shower under a Norwegian fjord waterfall?" and were the first ones to do it. Right after our waterfall visit, it started raining which made the ride slightly less enjoyable. Our guide drove slowly while it rained, because the raindrops really hurt at a high speed.
When we arrived back in town at 1:30pm, we had hot coffee waiting on us to warm us up. It was a great tour and fun day!
This is the tour we booked with.
Lunch at Amigos Pizza and Kebab
Mike and I were really hungry, so we grabbed lunch at the pizza place in town. We got one large pizza which was plenty for us and very tasty.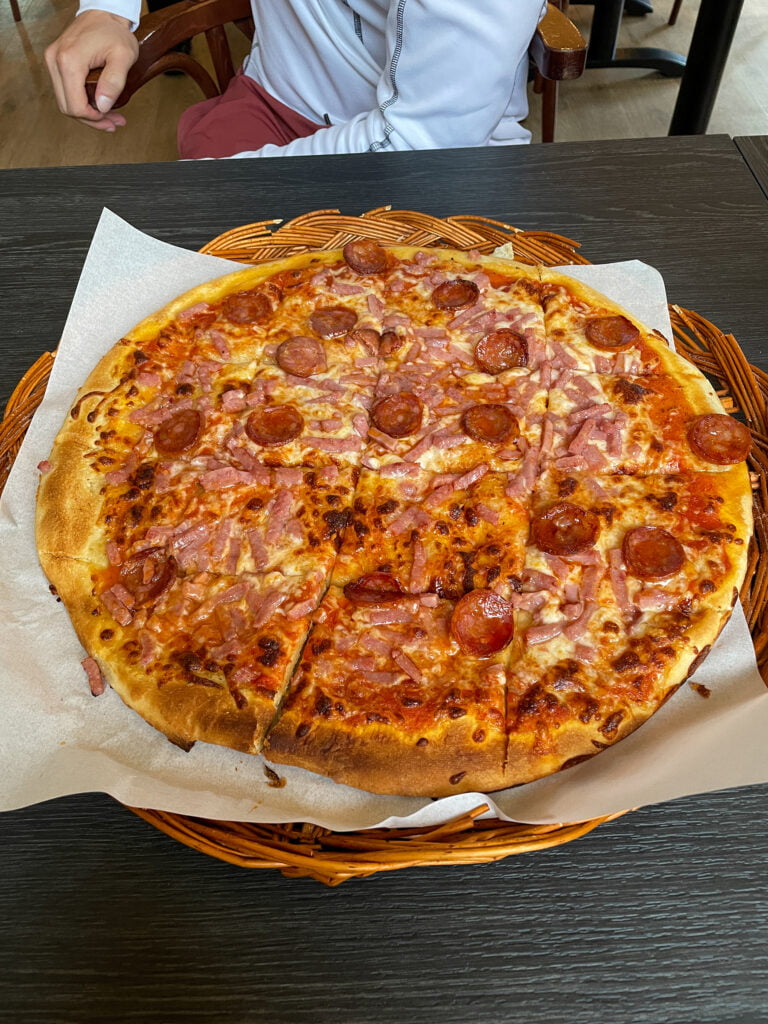 Steinsdalsfossen
There is a waterfall named Steinsdalsfossen just outside of town. It is very popular with tourists because you can walk underneath it. The waterfall reminded me a lot of Seljalandsfoss in Iceland. Make sure to bring a rain jacket, as you will get wet from the spray. There are also a couple shops near the base that sell coffee, ice cream, and souvenirs.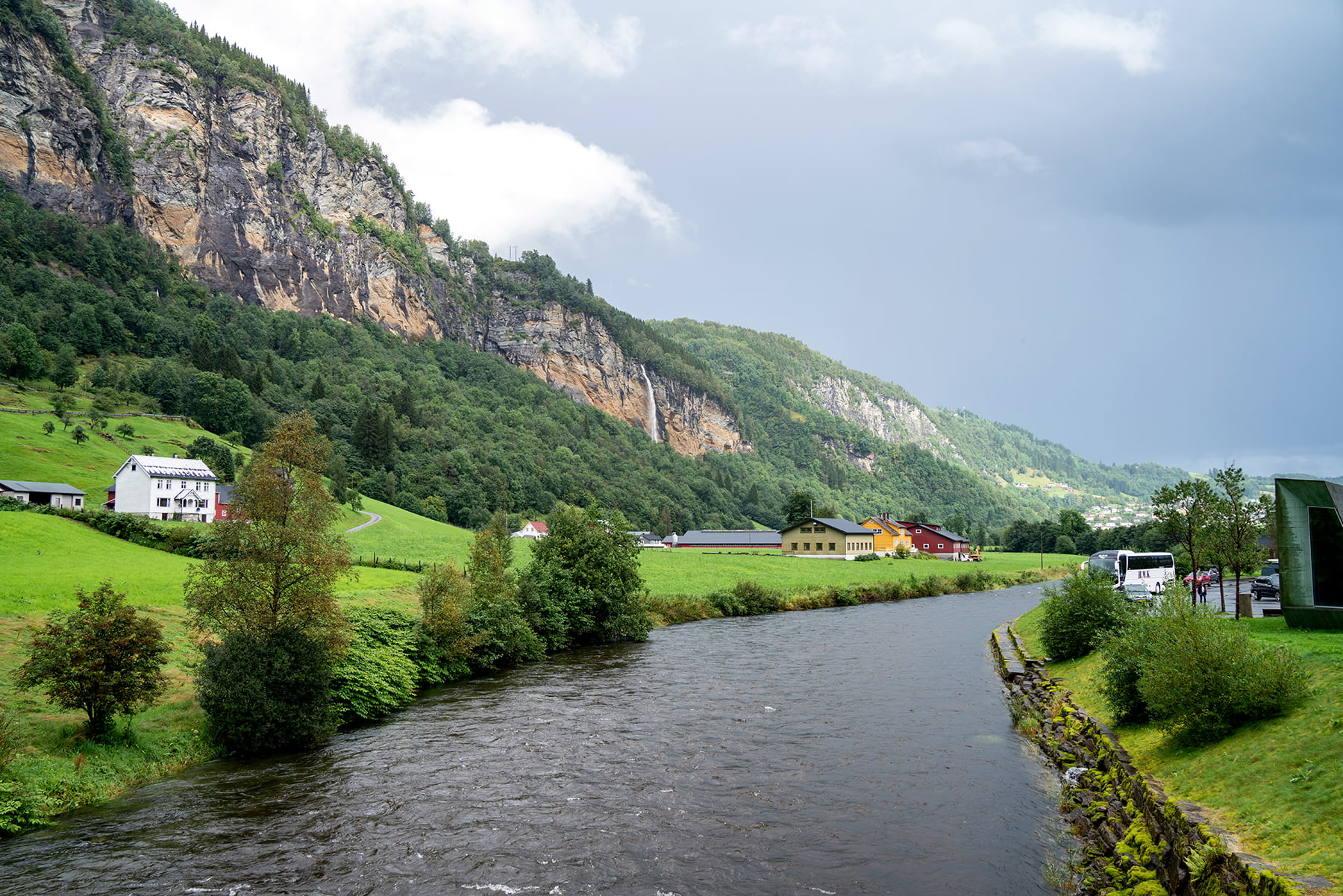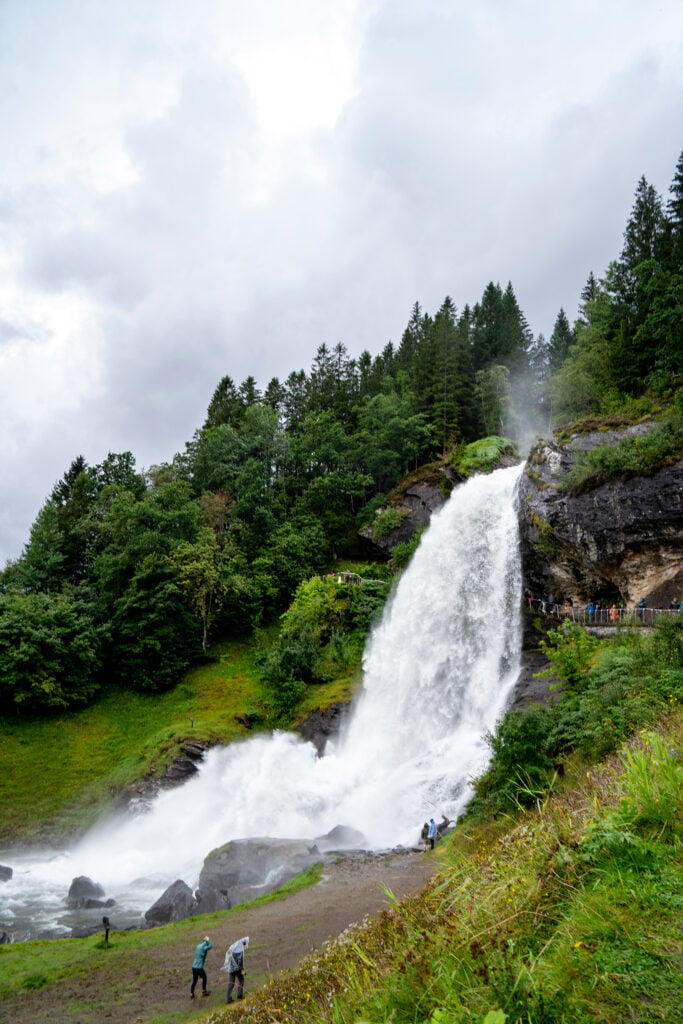 Drive back to Bergen
After a fun day filled with adventure, we made the quick 1.5 hour drive back to Bergen. This was our last evening before heading home so we had an early night.
---
You may also be interested in:
Two Epic Hikes in the Lofoten Islands
Three Days in the Lofoten Islands
Day Trip to Sognefjord from Bergen
How to Spend Three Days in Bergen
Logistics of a Trip to Norway
28 Photos That Will Make You Want to Visit Norway