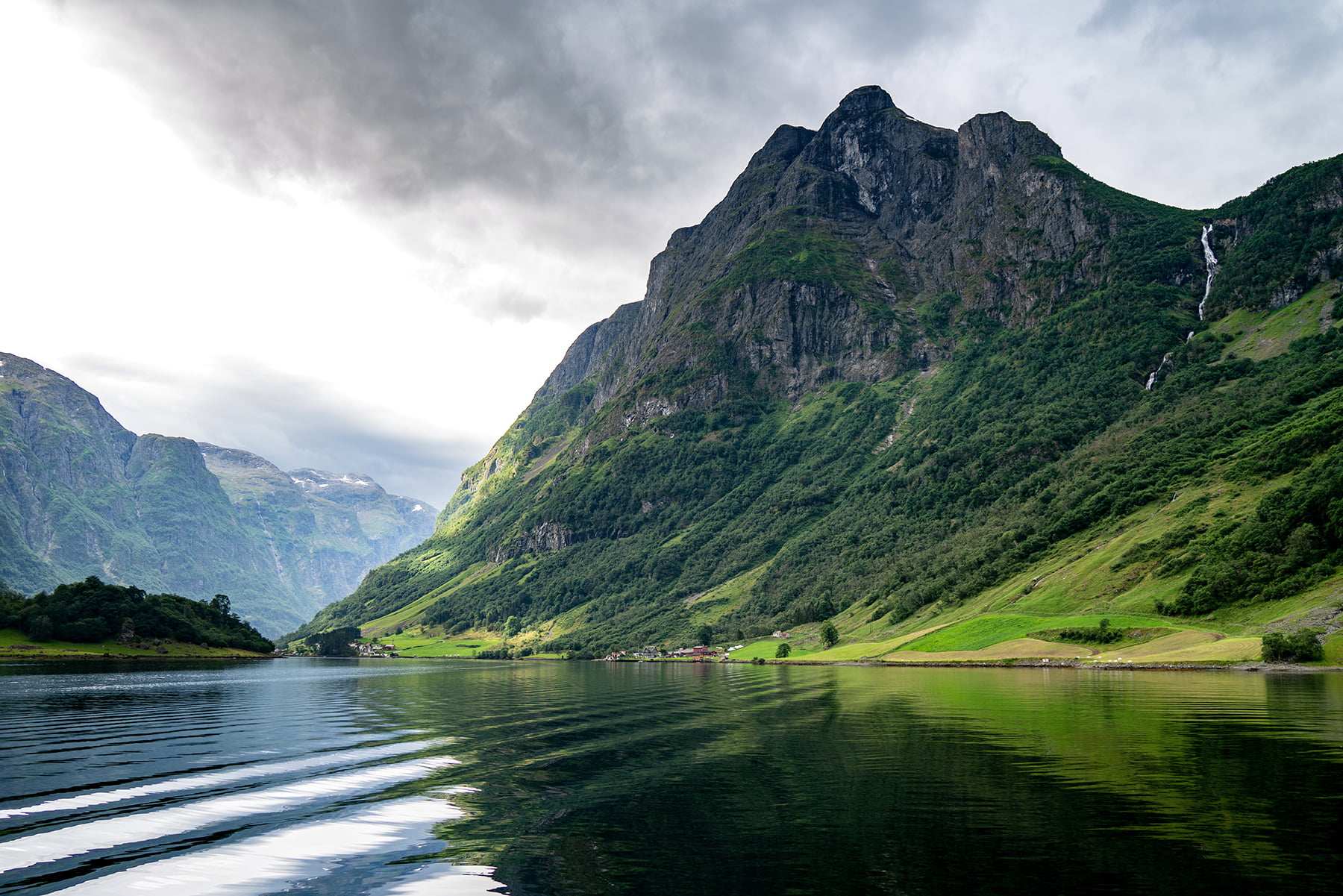 Bergen is a gorgeous city located on Norway's west coast. It is the second most populated city in Norway and has plenty to do for everyone. We spent three full days in the area, with two of them consisting of day trips to the nearby fjords. Our first trip was to Sognefjord, the longest and deepest fjord in Norway. The small section of fjords that we explored were Aurlandsfjord and Nærøyfjord, two small branches off of Sognefjord.
Drive from Bergen to Flåm
We started our day early and left our Bergen hotel at 6:30am. The drive to the town of Flåm is about 2.5 hours and our boat was scheduled to leave at 9:30am. The drive was incredible! There were waterfalls cascading down from the mountains seemingly everywhere I looked. The drive flew by, and we arrived in Flåm at 9am. Flåm is a cute touristy town that has several shops and restaurants to choose from. There was plenty of free parking in the town's large parking lot. We thought about getting food at one of the bakeries but found a long line of people waiting to board our boat and decided to get in line instead.
9:30am Boat from Flåm to Gudvangen
We were in line by 9:15 and they started boarding about five minutes later. We showed them the tickets we had bought online ahead of time and boarded quickly. The boat is large, with a few levels for people to enjoy the views from outside. There is also a large sitting area inside with a small cafe. I got a muffin and coffee before the boat took off and we got our spot at the front of the boat.
The boat goes from Flåm to Gudvangen (and back if you choose). The one-way journey takes about two hours. We knew we would be pressed for time, so we chose to take a shuttle back from Gudvangen to our car. The shuttle takes 20 minutes. They have a few options for times that you can take the boat and shuttle.
The boat ride was scenic the entire time and just got better as we went along. It was very cold on the front of the boat, and I was glad I had two jackets on. It was nice being able to go inside for a few minutes at a time to warm ourselves up.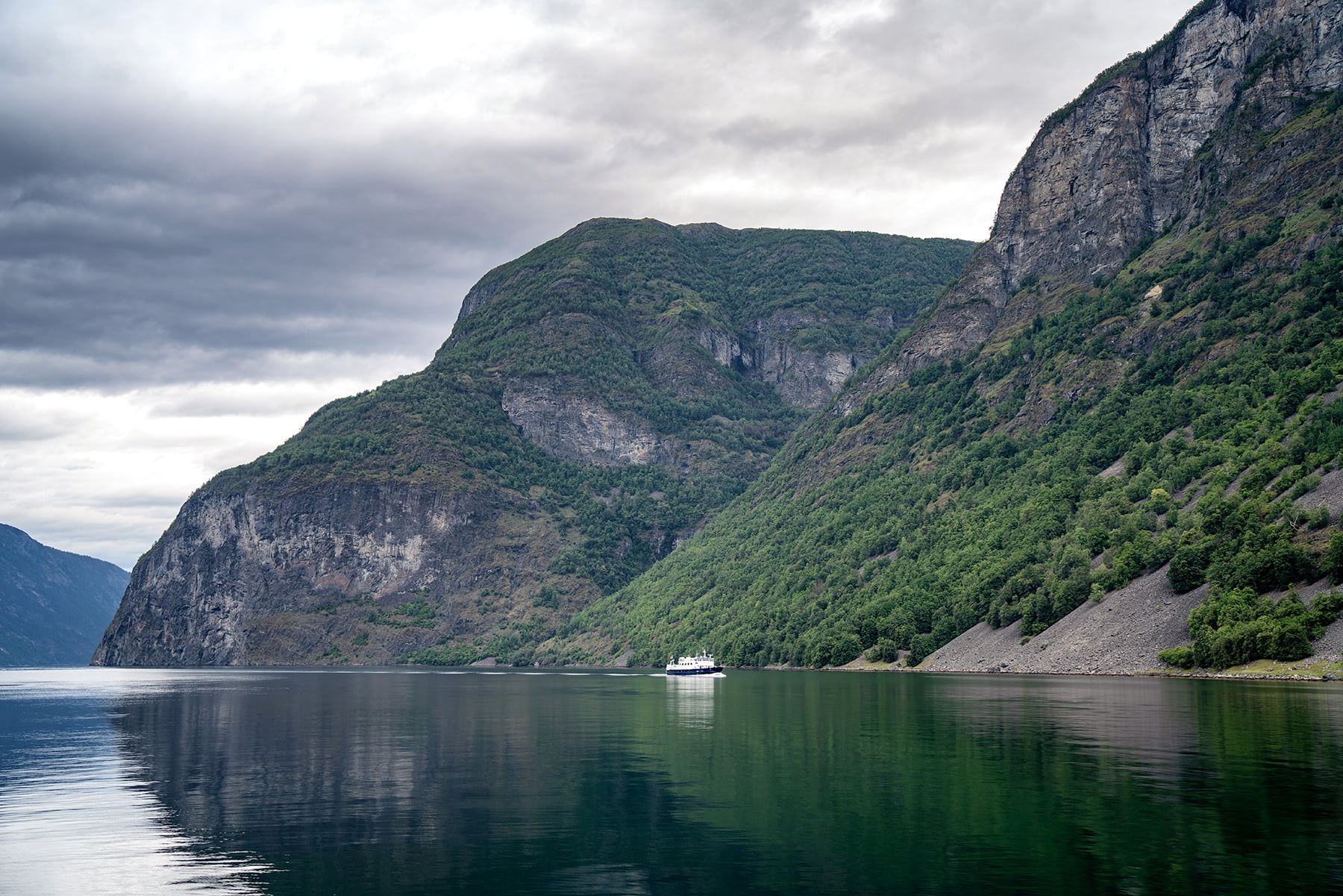 The captain stopped the boat a couple times to get close up looks at a waterfall and some seals lounging on rocks at the edge of the fjord. So magical!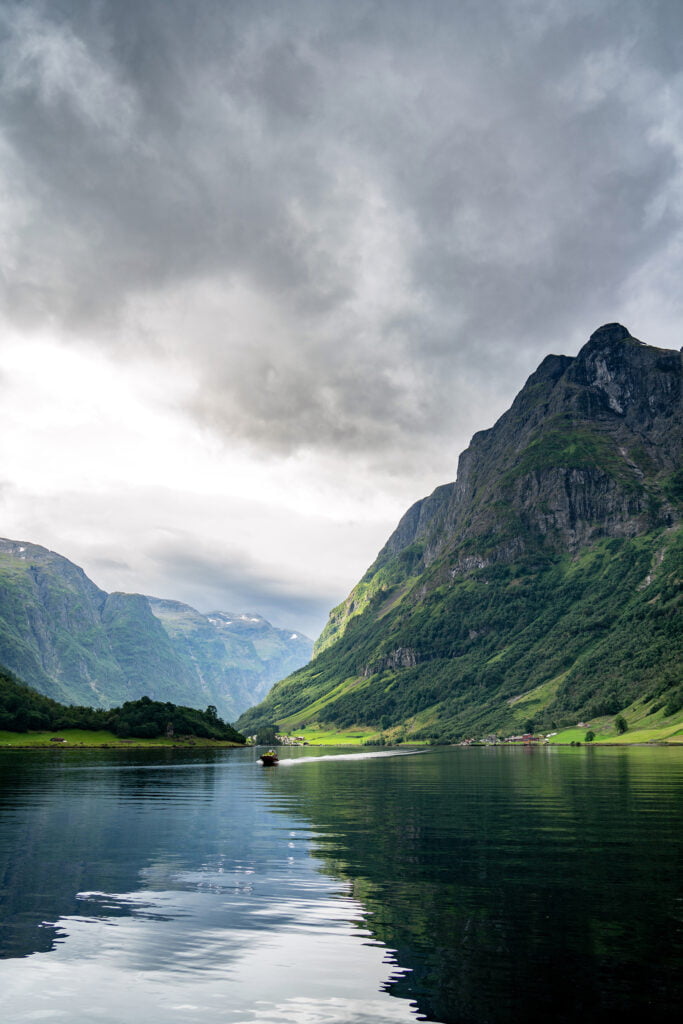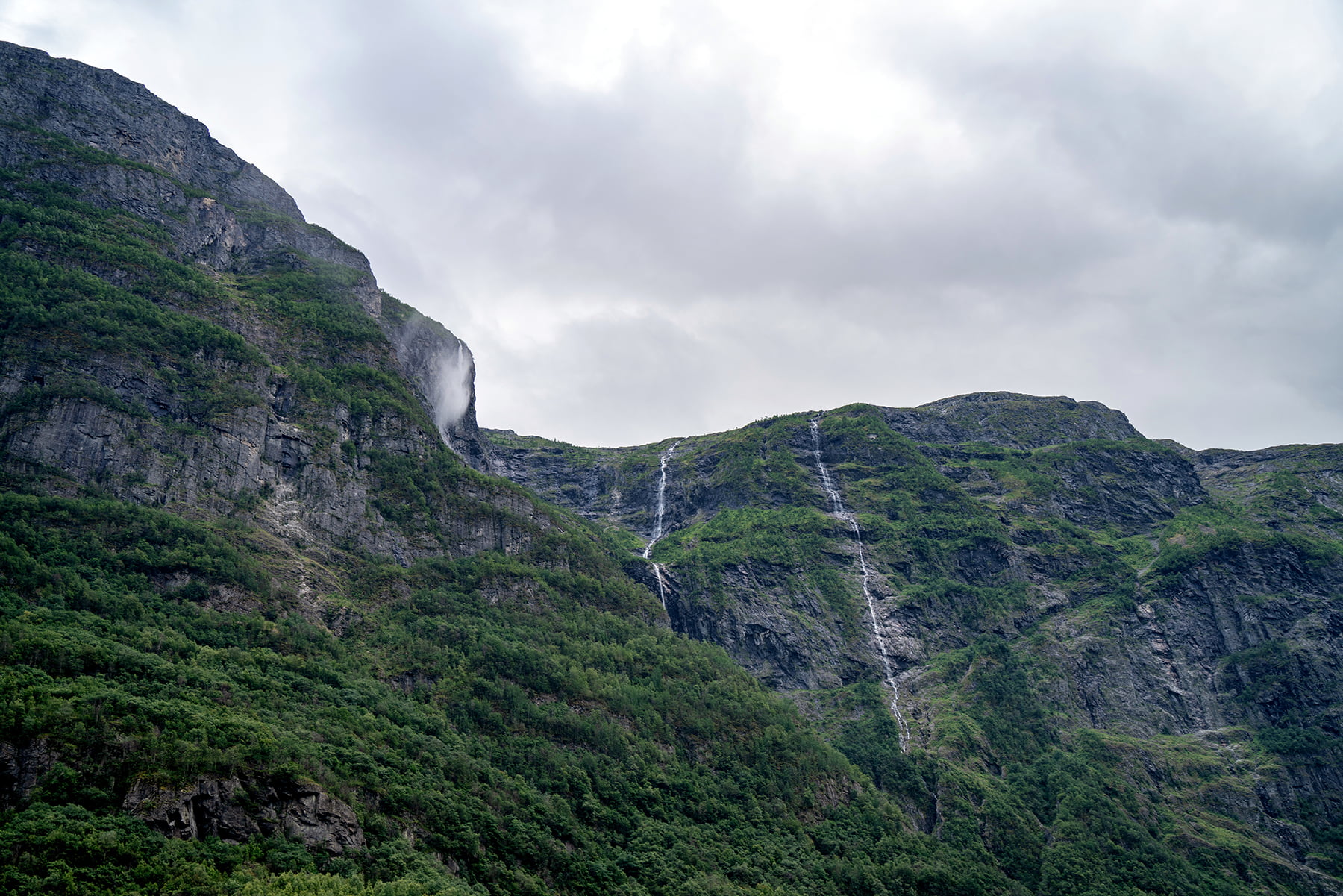 Gudvangen
We arrived at Gudvangen at 11:30am. Our shuttle back to Flåm was at 1:30pm, which seemed like we had tons of time, but our two hours there flew by. We really wanted to take the tour of the Viking Village in Gudvangen, so we headed straight there. It is a five-minute walk from where the boat drops you off. They had a 45-minute tour starting at 12pm, so we bought our tickets and hung out around the village until then.
The tour was really interesting. They have built a small village to replicate what a Viking village would've looked like back in the day. There are volunteers from all over the world that dress up and play the parts of Vikings and Vikings' families that spent most of their year as merchants in their villages. Our tour guide gave us lots of good information and then at the end of the tour we were able to try out archery and axe throwing.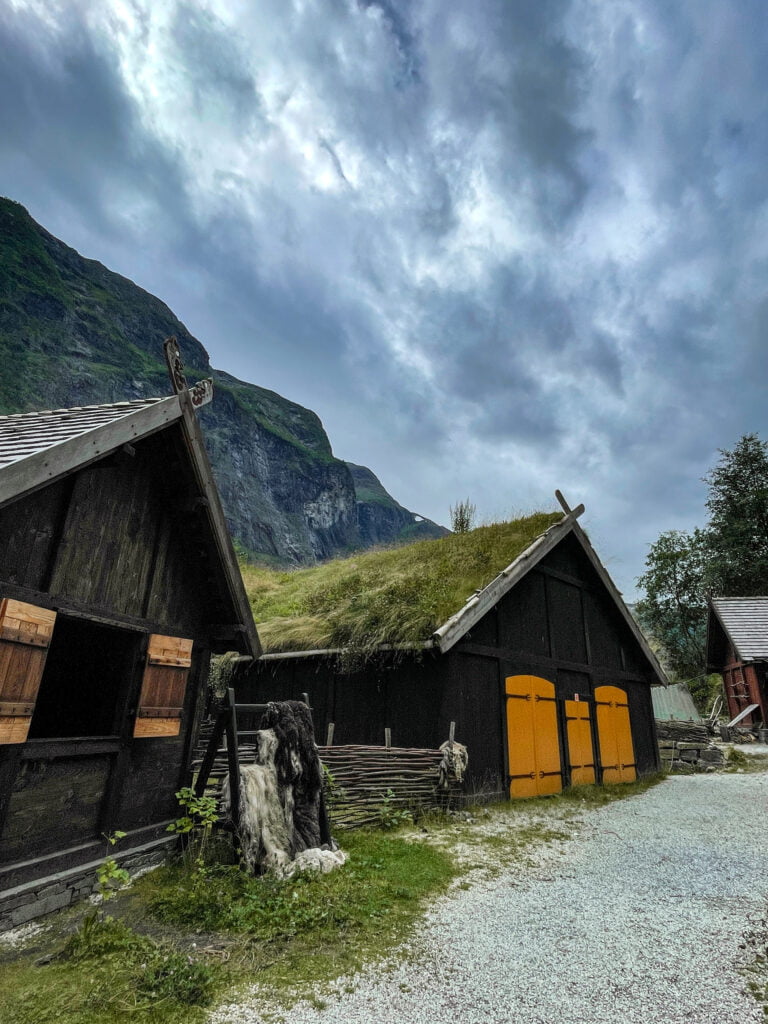 I was starving so I went back to the cafe next to the bus stop and got a sausage for lunch. The others waited until we were back in Flåm to eat. The shuttle bus pulled up right before 1:30 and we boarded the bus back to Flåm.
Lunch and Shopping in Flåm
We got to spend a little more time in Flåm before heading out. There were a few food trucks set up and also a few permanent restaurants. After they ate, we stopped at a few of the shops to look for souvenirs.
Stegastein Lookout
We wanted to get a good view of the fjord we had just been on from up above, so we drove up to a very cool lookout. It is only 17 km from Flåm, but it took us about 30 minutes driving. The last section of the road is one lane and has several switchbacks climbing straight up. There were lots of cars and campervans coming up and down, so it took awhile. The view was worth it though!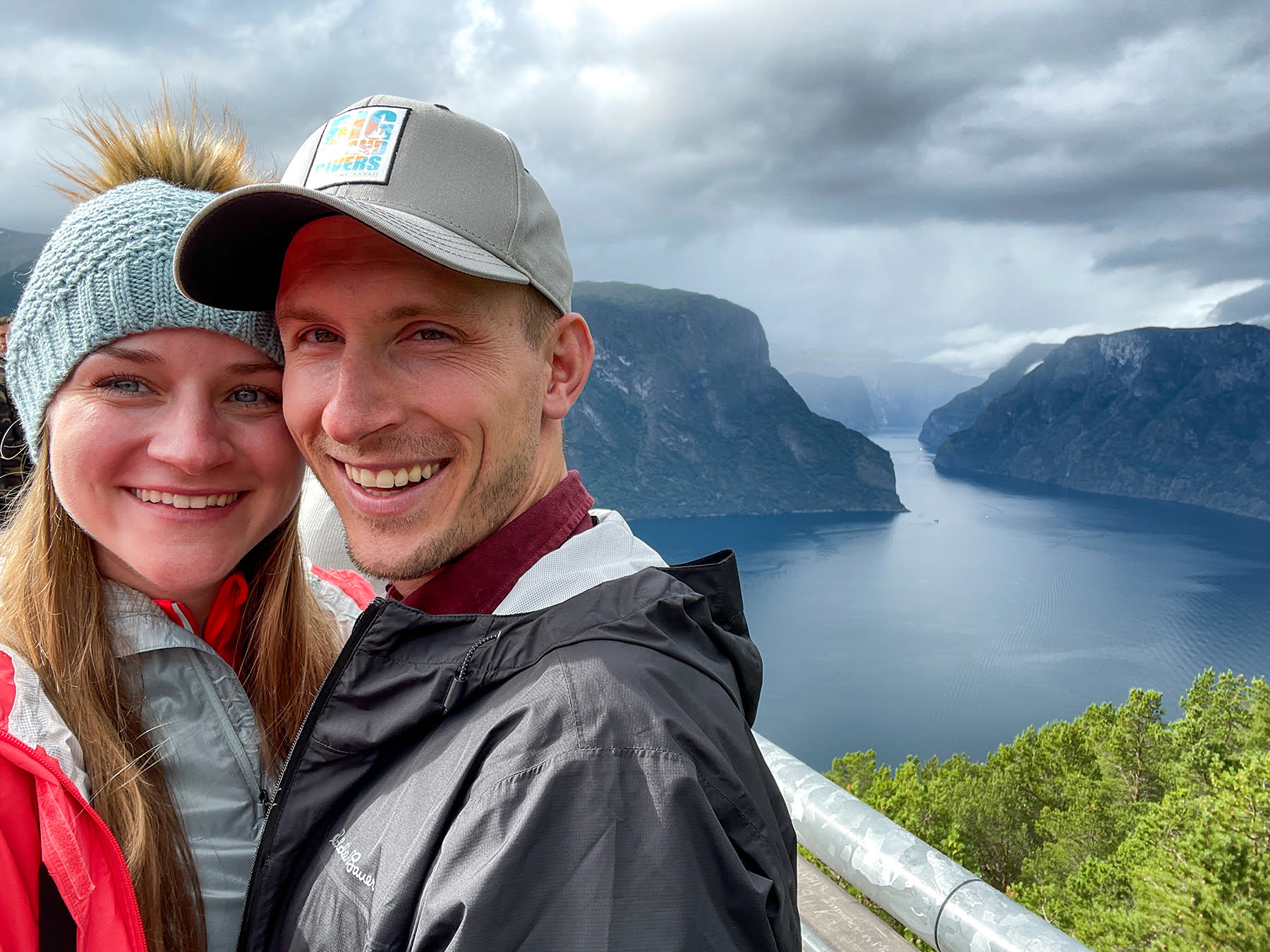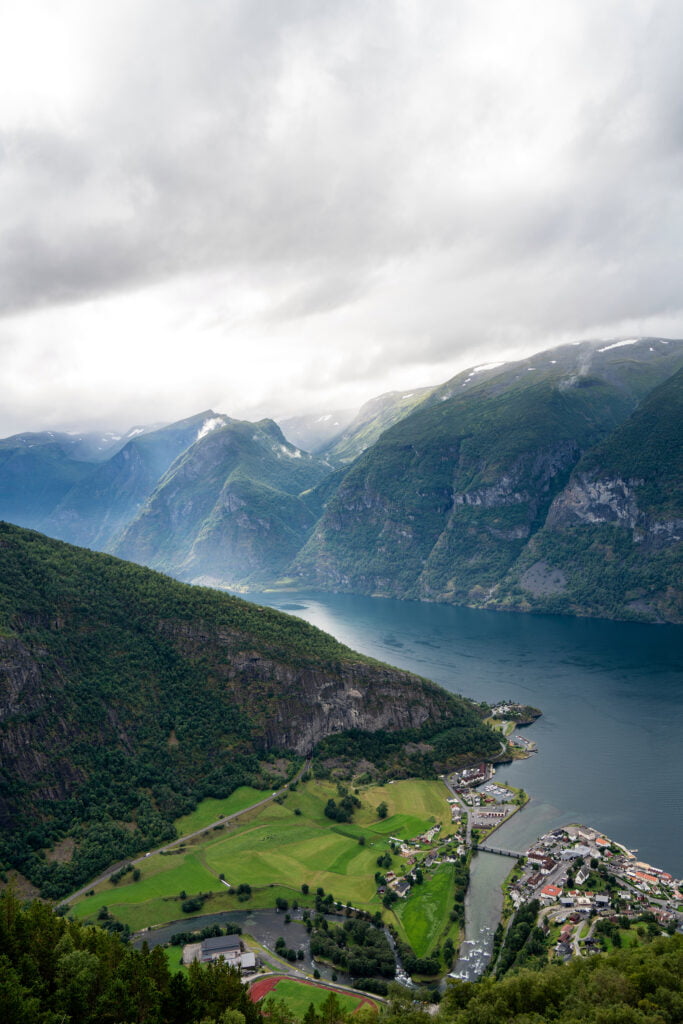 Drive Back to Bergen from Sognefjord
From the lookout, we drove three hours back to Bergen. We arrived just in time for dinner in town. What an amazing day!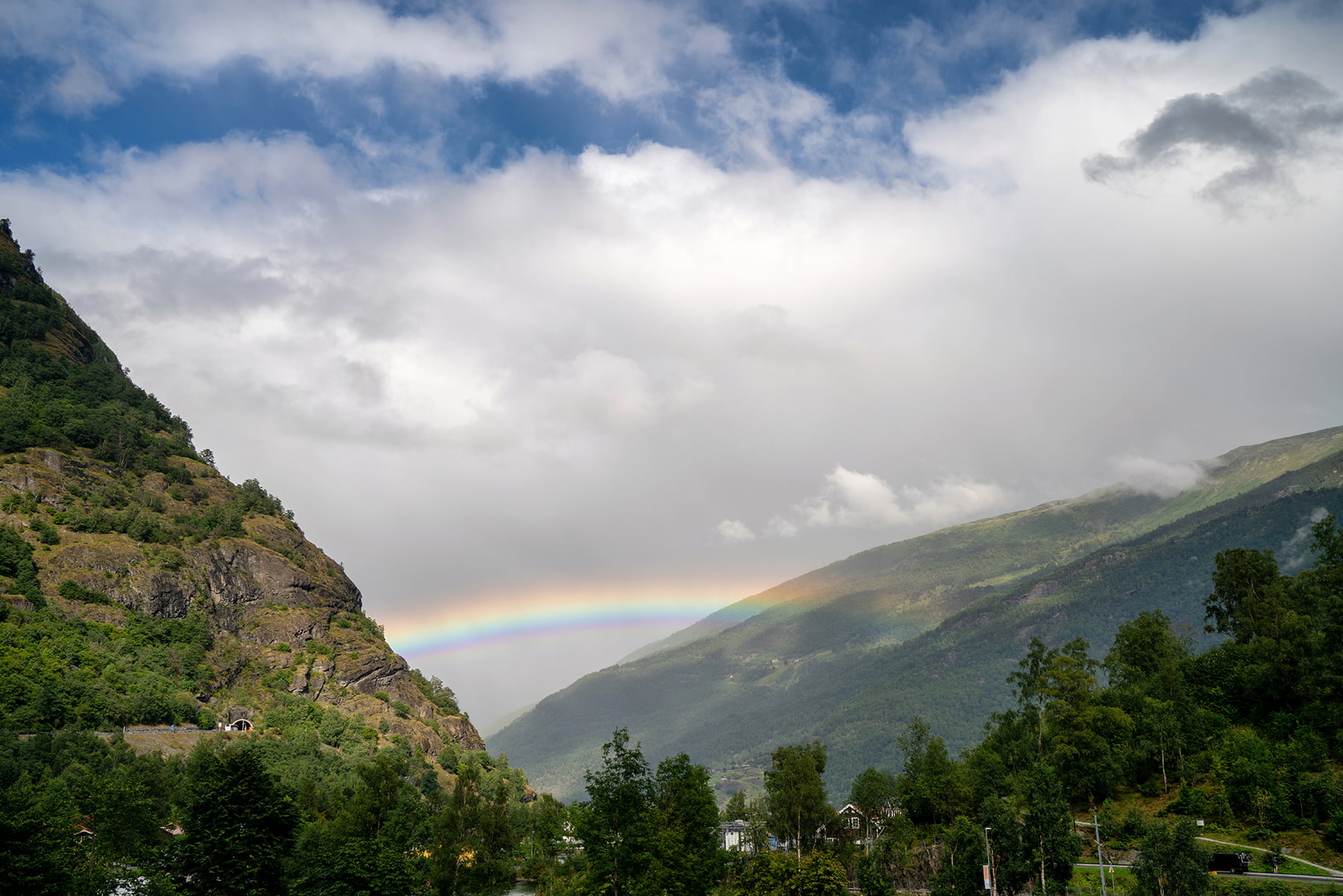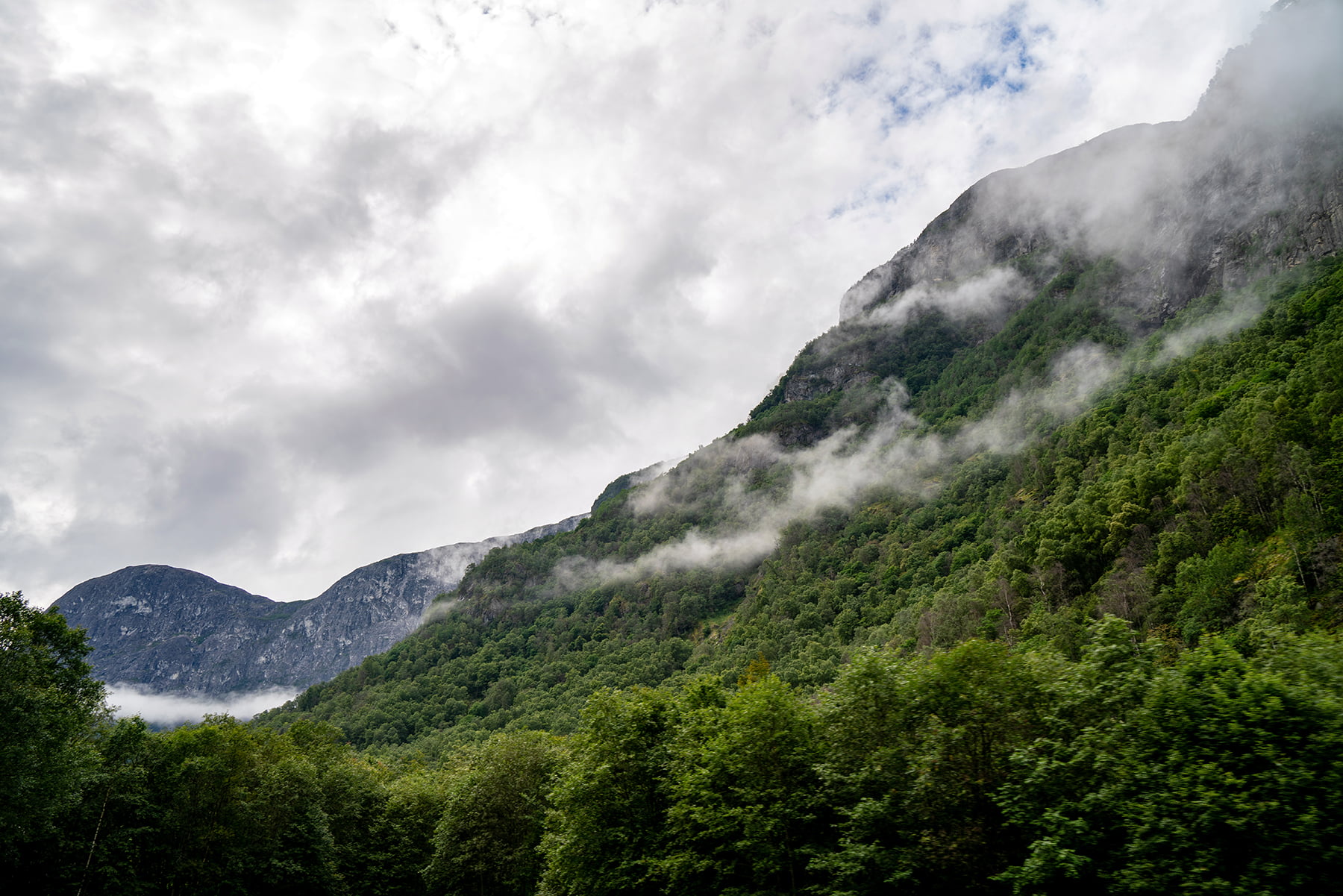 ---
You may also be interested in:
Two Epic Hikes in the Lofoten Islands
Three Days in the Lofoten Islands
Day Trip to Hardangerfjord from Bergen
How to Spend Three Days in Bergen
Logistics of a Trip to Norway
28 Photos That Will Make You Want to Visit Norway