Norway has been on my bucket list for years, and I was so excited when my boyfriend Mike, friends Ashley and Nat, and I decided to go there! We decided to spend one week in Norway and added a couple days in the beginning of the trip in a city that we could fly directly to from Atlanta with Delta. We ultimately decided on Amsterdam.
Here are the details from our trip to help you plan a similar trip!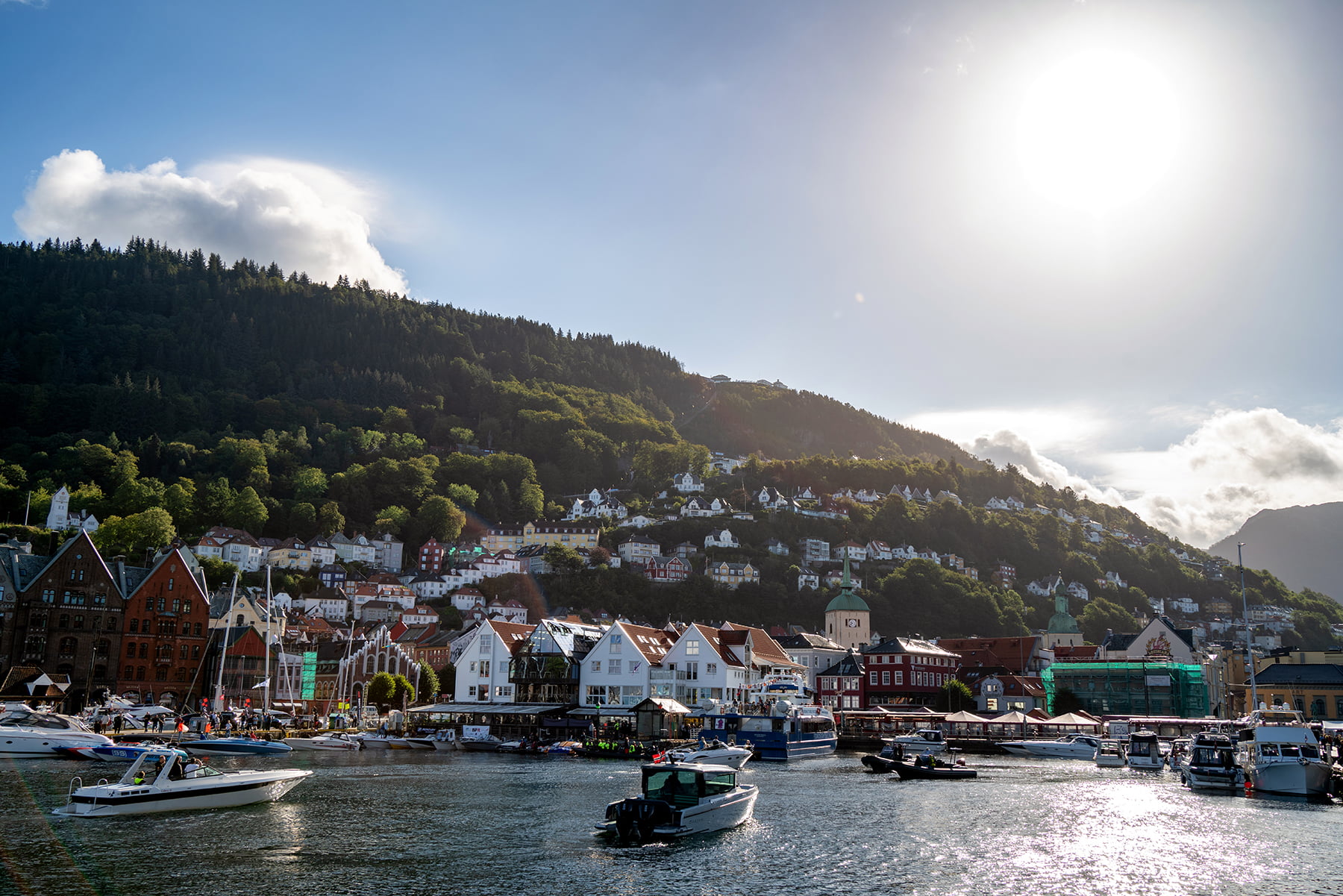 Itinerary
Thursday 8/11: Fly to Amsterdam overnight.
Friday 8/12: Land in Amsterdam late morning. Spend the day checking out the city.
Saturday 8/13: Morning in Amsterdam. Afternoon and evening in Utrecht, Netherlands.
Sunday 8/14: Spend the morning in Amsterdam. Fly from Amsterdam to Oslo. Spent the night in the Oslo airport hotel.
Monday 8/15: Fly from Oslo to Evenes. Drive 4 hours to Airbnb in Ballstad, making a few stops along the way.
Tuesday 8/15: Hike Nonstinden. Explore around the Ballstad area.
Wednesday 8/16: Explore towns of A and Reine. Hike Ryten.
Thursday 8/17: Drive to Evenes and fly to Bergen. Evening in Bergen.
Friday 8/18: Day trip to Sognefjord.
Saturday 8/19: Day in Bergen.
Sunday 8/20: Day trip to Hardangerfjord.
Monday 8/21: Fly home.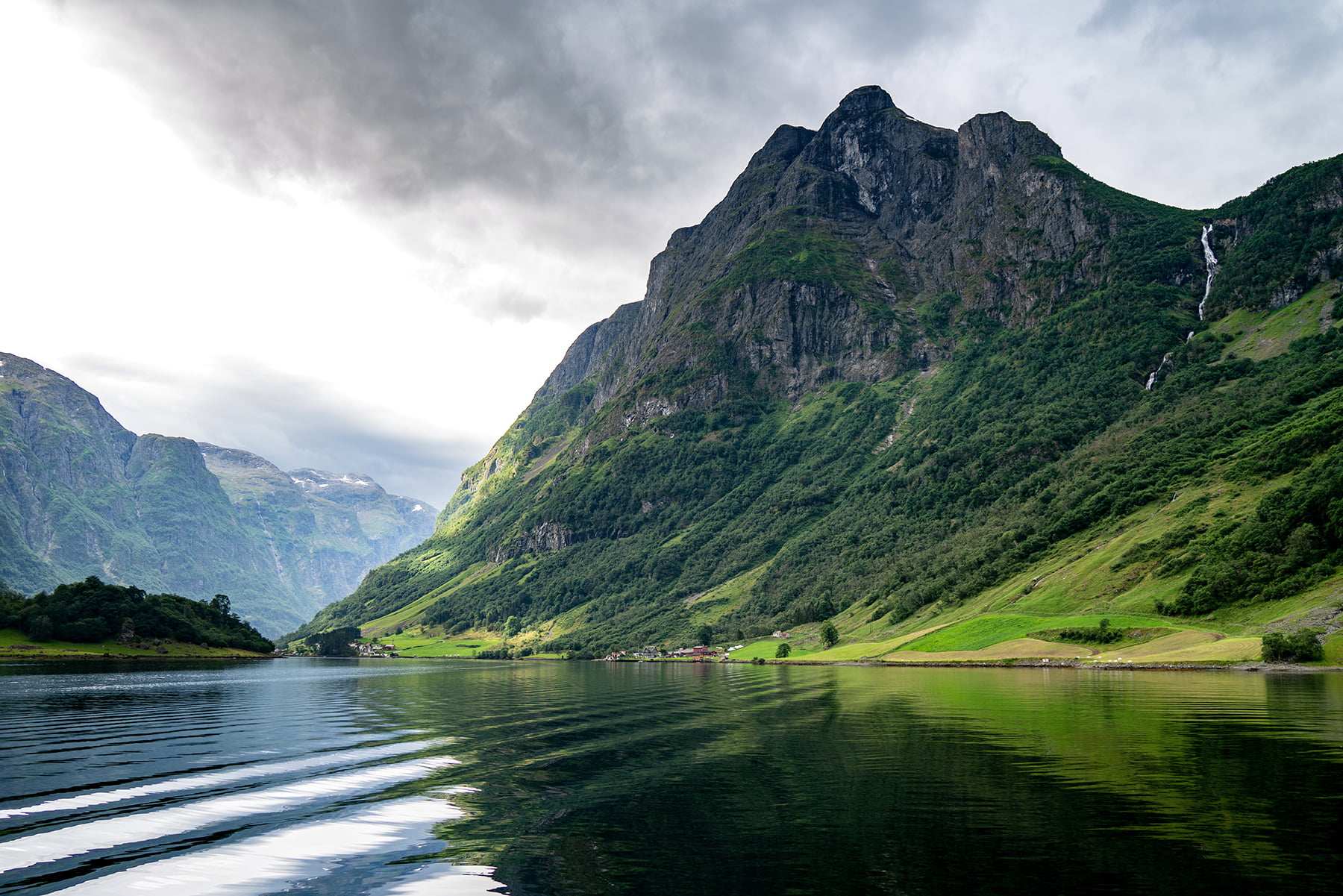 Driving in Norway
Driving was very easy and similar to driving in the US. They drive on the right side of the road, and the roads were in excellent condition. There are a couple things to note that we discovered while we were there. If you are the driver, make sure you have your driver's license with you! A foreign license is fine, and you don't need an international permit. We got pulled over for a roadblock outside of Bergen and were very thankful Mike had his license since he was driving. They asked us a couple questions and we were on our way with no problems.
We also noticed that there are several speeding cameras along the highways in and outside of Bergen. I read that they are very strict with the tickets, so make sure to not go over the speed limit.
There were also several toll roads around Bergen, but our rental car (from Hertz) had a toll tag and Hertz automatically charged us for the tolls after we turned the car in. The tolls didn't cost much. We did two long day trips from Bergen and only got charged about €18 total for tolls.
Weather
The weather here seems to change every five minutes, especially up in the Lofoten Islands! Being in the Arctic Circle, the weather is very hard to predict and changes often. I suggest packing lots of layers, including a beanie, gloves, and rain jacket, even in the summer! Don't let a bad weather forecast prevent you from doing outdoor activities. Our entire week was predicted to have rain all day almost every day, but we only really had one rainy day that prevented us from being outside. The temperature was generally pleasant while we were there in August, but we had one very cold day in the Lofoten Islands where I wore every layer I brought, including my hat and gloves.
This is a Norwegian weather site that was fairly accurate and much better than the US weather sites we checked.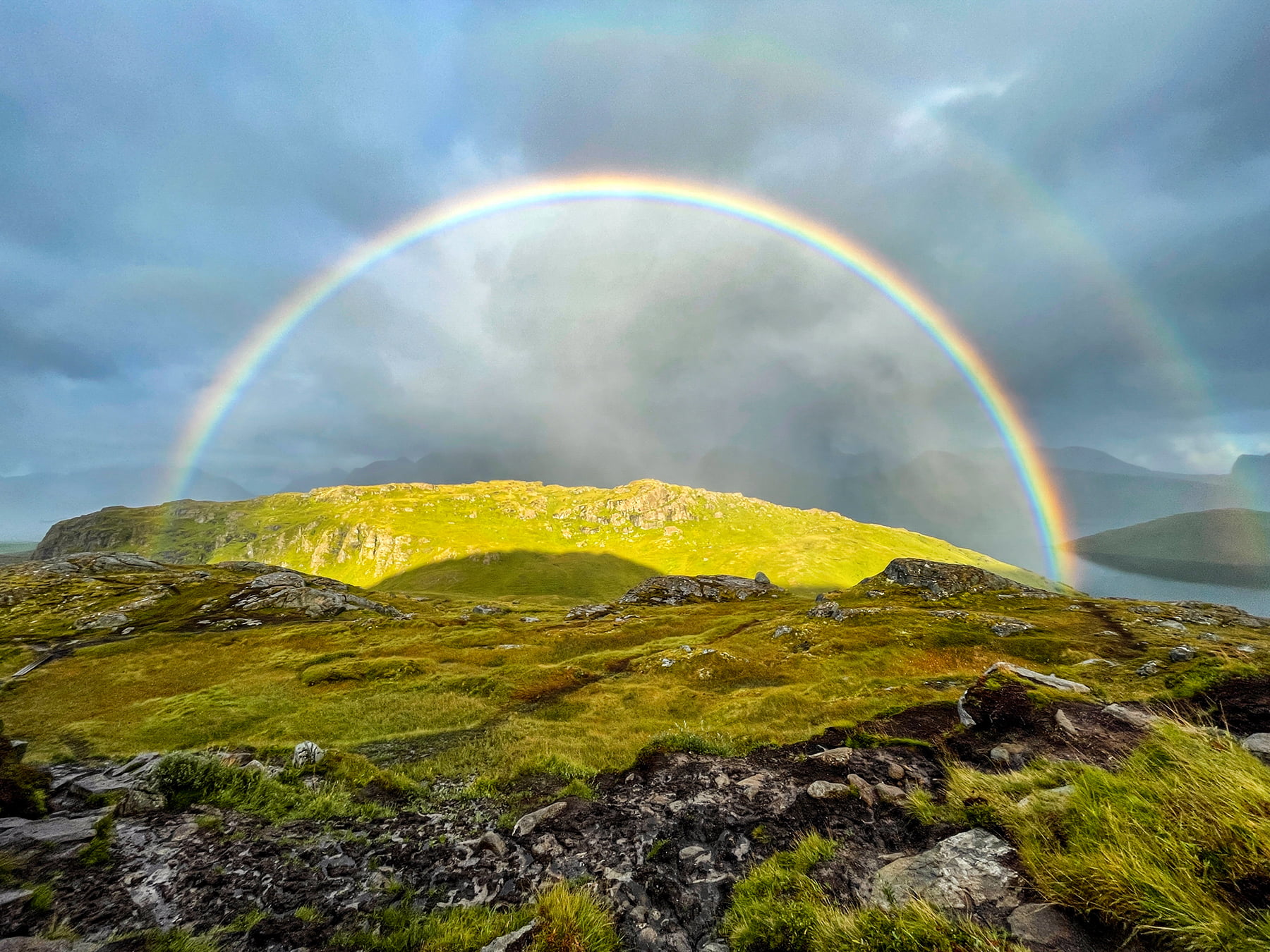 Airlines
We flew three airlines once we were in Europe. From Amsterdam to the Lofoten Islands, we flew SAS. From Lofoten to Bergen, we flew Widerøe. Then, from Bergen to Amsterdam, we flew KLM. Our experiences with Widerøe and KLM were great. The flights were on time, and I had no complaints. The flight from the Lofoten Islands to Bergen was the most scenic flight I've ever been on! However, SAS was awful. We had two canceled flights and one delayed flight. This caused us to miss out on about half a day in the Lofoten Islands when we already had limited time there. To this date, SAS has not yet reimbursed me for our hotel and food we were forced to get due to our flight cancellations (and it's been about 2.5 months since we traveled!). Note that this travel was during summer of 2022, when there were tons of shortages in airline workers due to covid. SAS may normally be okay, but our experience was terrible.
Costs per Person
This was one of the most expensive trips I've ever been on! The flights were so expensive and were roughly 50% of our total trip cost.
Flights & baggage: $2375
Rental cars, gas, & tolls: $300
Other transportation & parking: $105
Lodging: $990
Food: $490
Tours & activities: $245
Travel insurance: $75
Souvenirs: $40
TOTAL: $4620
Overall Thoughts About Our Trip to Norway
We had such an amazing trip to Norway! This country certainly is costly, but if outdoorsy activities and experiencing the magical fjords sounds appealing to you, Norway really can't be beat.
---
You may also be interested in:
Two Epic Hikes in the Lofoten Islands
Three Days in the Lofoten Islands
Day Trip to Sognefjord from Bergen
Day Trip to Hardangerfjord from Bergen
How to Spend Three Days in Bergen
28 Photos That Will Make You Want to Visit Norway