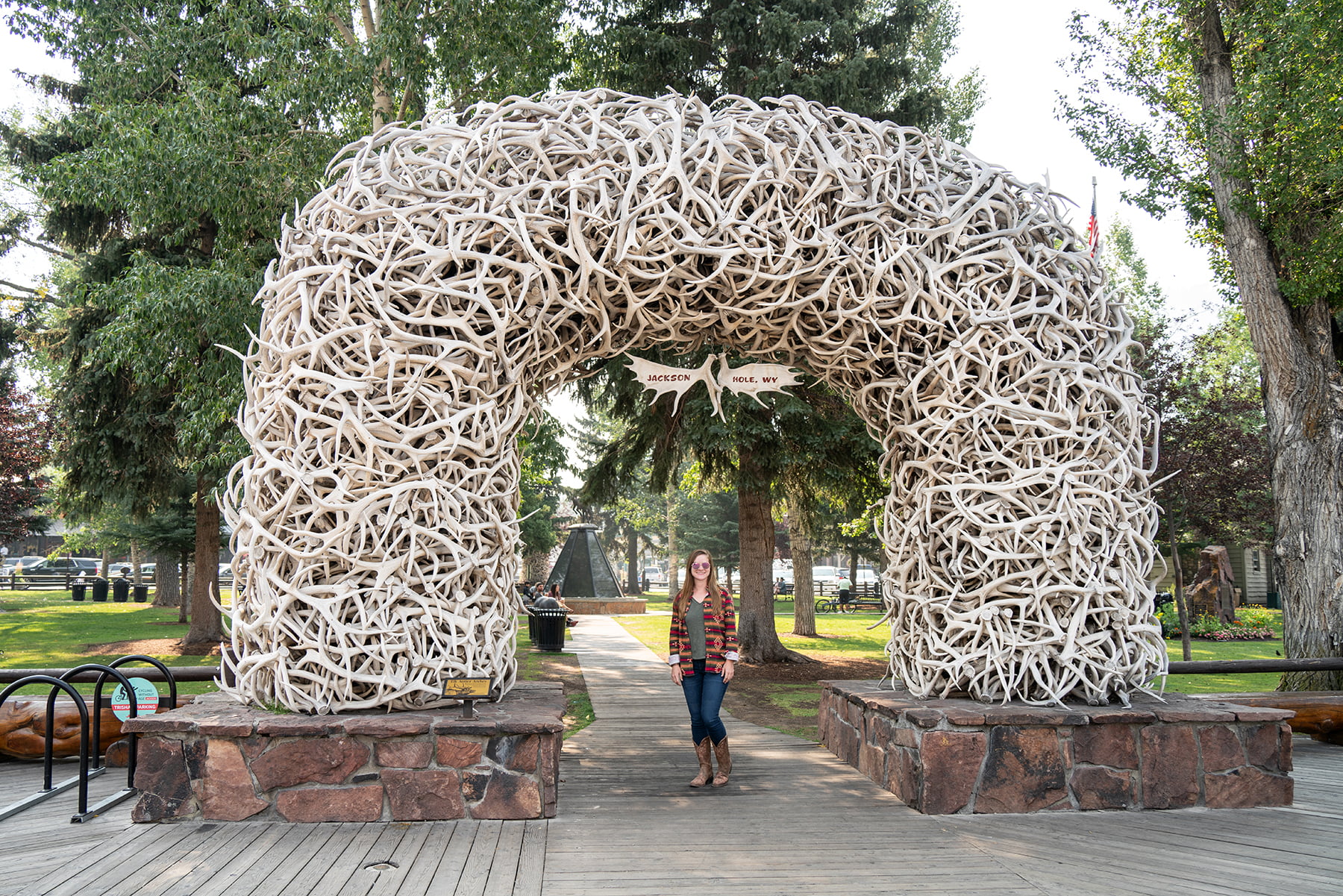 On our Tetons road trip, we spent about a day in the town of Jackson. This was a great place to fly in and out of, because of its close proximity to both Grand Teton and Yellowstone National Parks. These are all the things we did in town, and what I would recommend for a one-day itinerary!
Breakfast at Pearl Street Bagels
Start the morning with a bagel at Pearl Street Bagels. I got a bagel with lox, and it was delicious. Right now, the restaurant is to-go only, with a few tables outside. We managed to snag one of the tables and enjoyed our food there.
Jackson Town Square
Next, we walked about five minutes to the main square. Each of the corners of the square has a large arch made out of elk antlers. Walk through the square and check out the memorial in the center.
Cowboy Coffee
Next, we got coffee at Cowboy Coffee, which is just off the main square. I got an iced coffee, and it was good! There are a few tables inside and outside.
Shopping in town
There are several souvenir shops and art boutiques all over town. You could easily spend a few hours wandering around the stores. We picked up some souvenirs and did some window shopping.
Roadhouse Pub & Eatery for lunch
Roadhouse Pub & Eatery is a brewery that serves a full menu of food. We split a Bahn Mi flatbread and got a couple of their beers. The beer wasn't my favorite, but the flatbread was great.
Snake River Brewing
From lunch, we walked five minutes to Snake River Brewing, which is very popular and has delicious beers. They also have a restaurant, but since we weren't eating, we were confined to sitting in their outdoor area. There were no open seats at first, but then a few opened up. I loved their beer!
Hand Fire Pizza
We hadn't gotten quite enough pizza, so we went to Hand Fire Pizza and split the "Chew-Baca", which has ricotta, bacon, caramelized onion, arugula, and honey. Amazing!
Million Dollar Cowboy Bar
We had to stop by the famous Cowboy Bar to see it! We grabbed a couple beers and saddled up in the seats at the bar. It was quite the experience.
Camp at Gros Ventre Campground
We camped our last night at Gros Ventre, which is inside Grand Teton National Park, but closer to Jackson than the other campgrounds. This campground was much more open and windier than Jenny Lake was. I could tell the view would've been beautiful, but the wildfire smoke was so thick at this point that we couldn't see anything. We managed to see some moose when we left the next morning!
---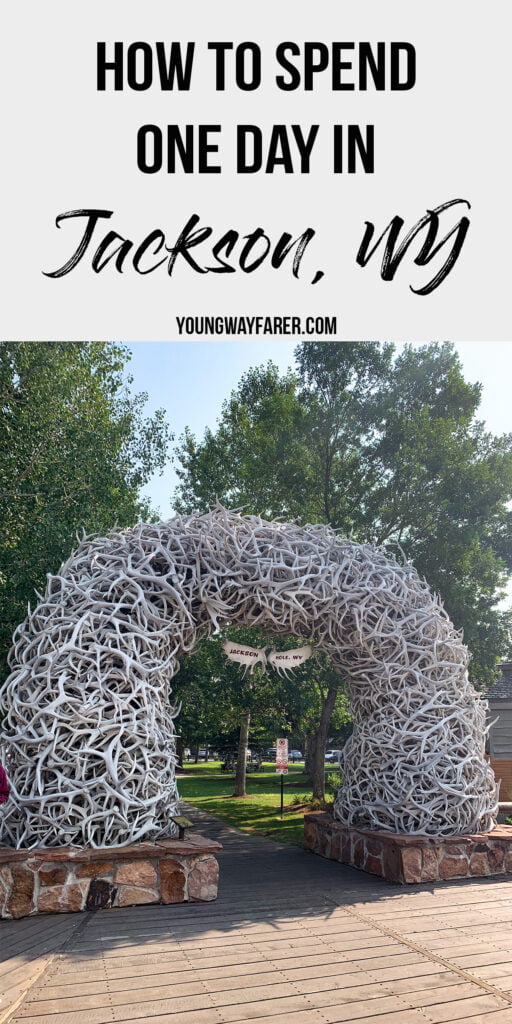 YOU MAY ALSO BE INTERESTED IN:
One Day in Yellowstone National Park
Hiking to Delta Lake in Grand Teton National Park
Three Days in Grand Teton National Park