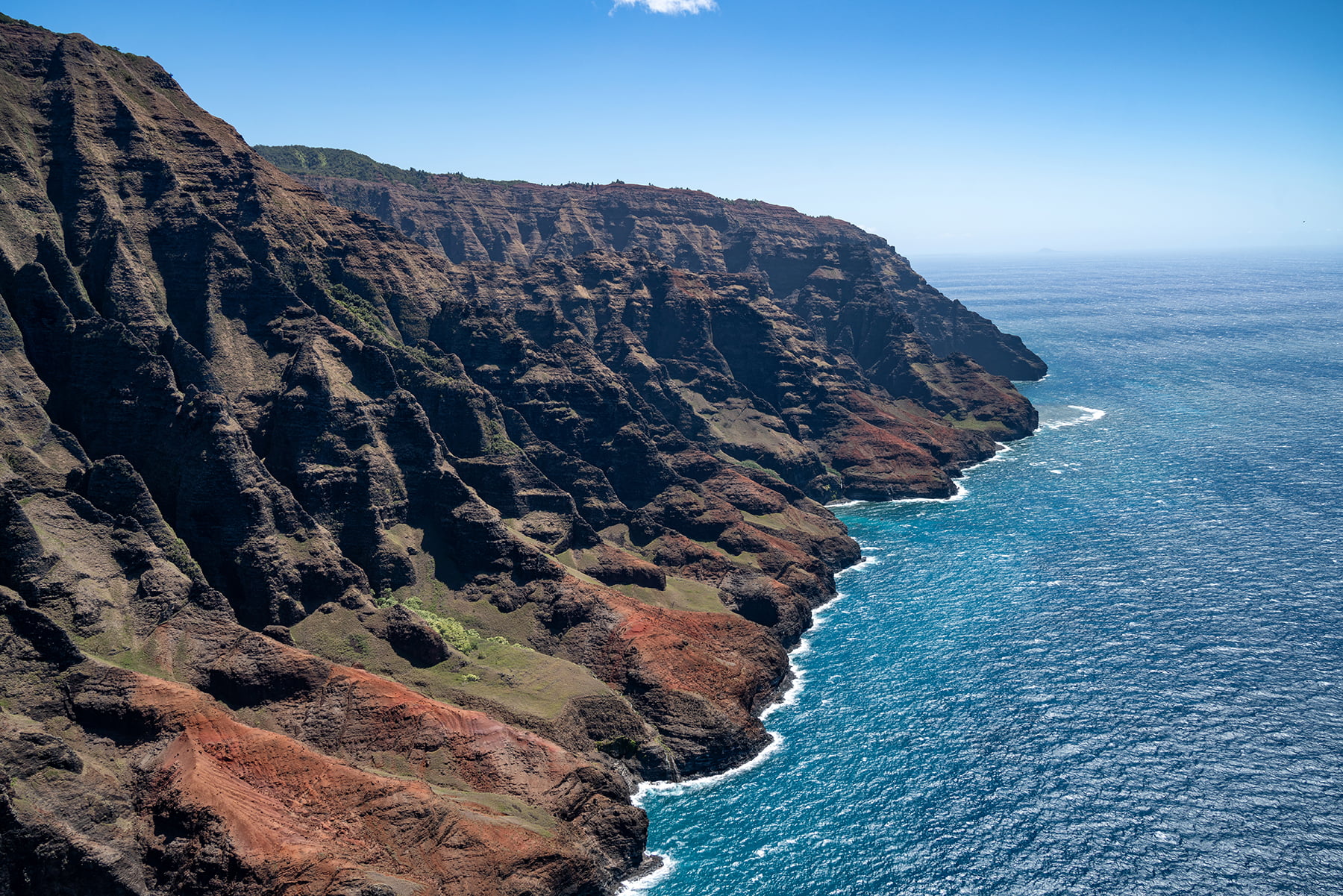 Our trip to Hawaii started with three awesome days in Oahu. Our next stop was Kauai! Kauai is nicknamed "the Garden Isle" due to its lush tropical rainforests. This is Hawaii's oldest island and the least populated out of the four main islands. We would be spending just over two days here. While I would've liked more time here, we did still want to see the Big Island after Kauai too.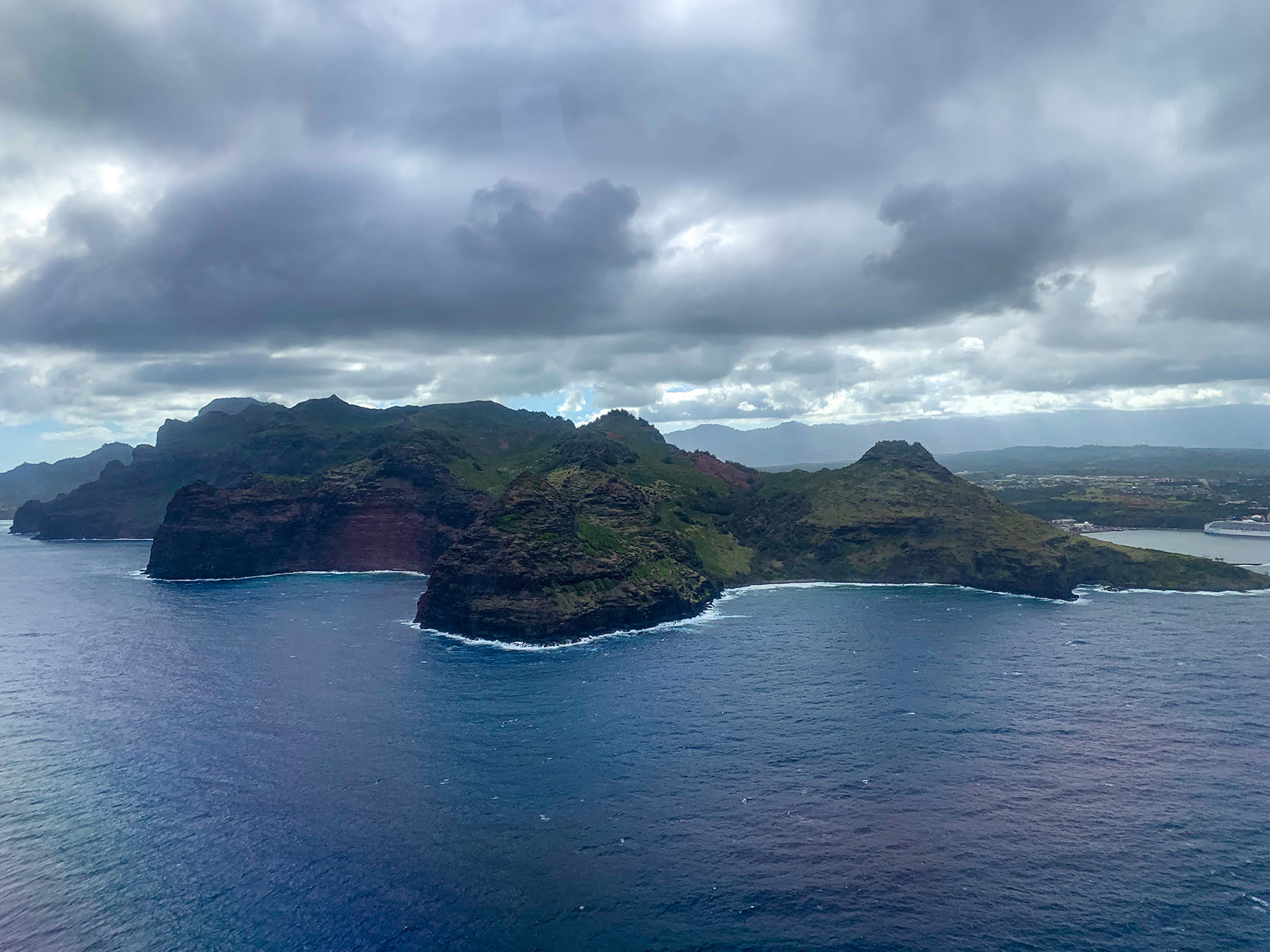 Night One
We landed in Lihue, Kauai around 5pm and picked up our rental car before heading to our Airbnb in Kapaa. We had dinner reservations to get to, so we quickly changed and made our way down to Poipu.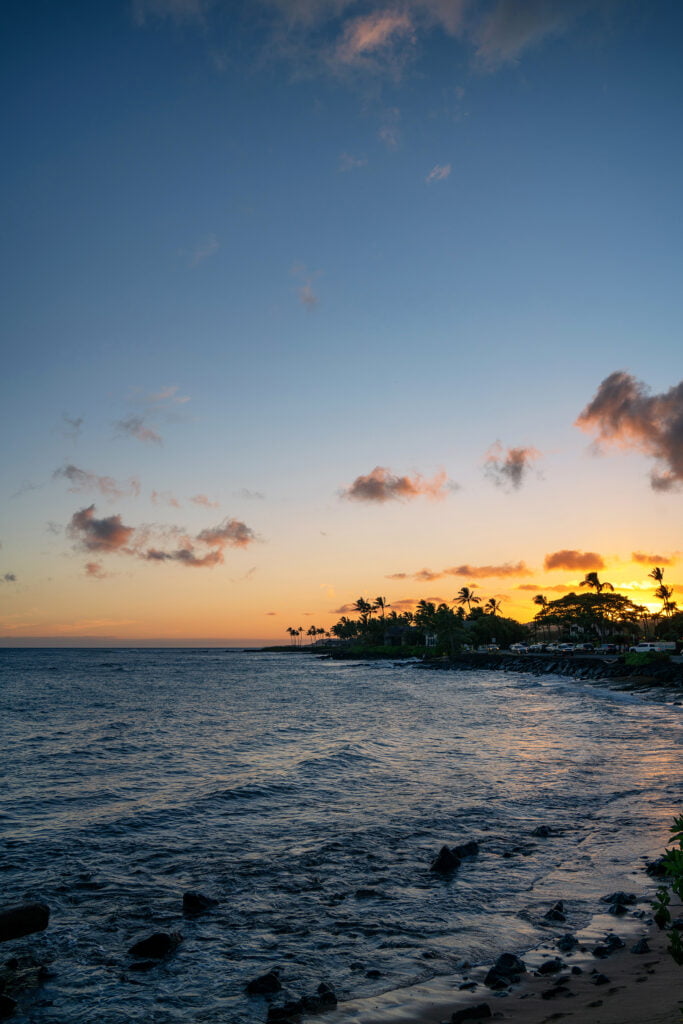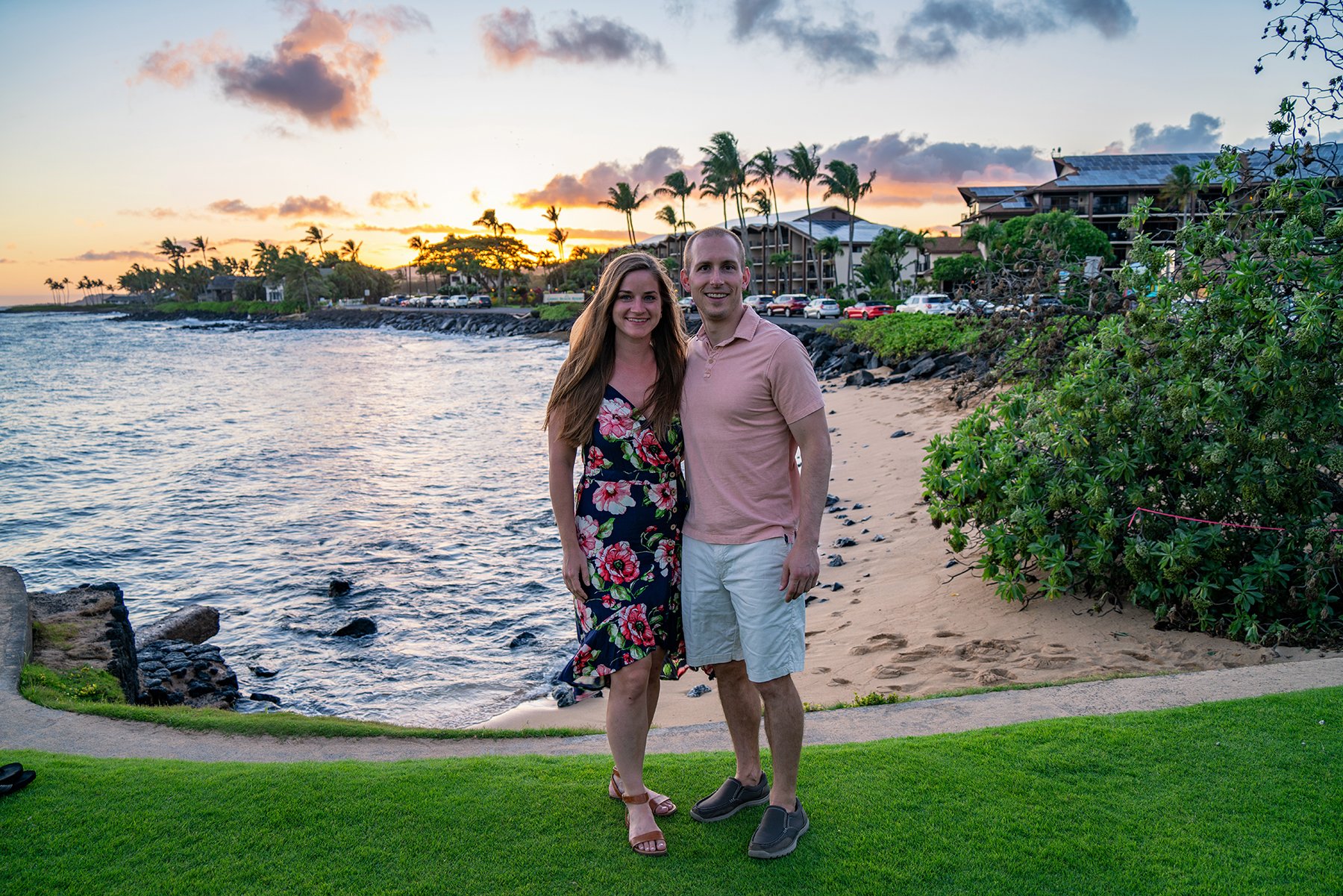 Dinner at Beach House Restaurant
Beach House Restaurant is a nicer restaurant in the Poipu area, which is on the southern coast of the island. This is a popular resort area. The restaurant has valet parking, but we found free parking across the street that we took advantage of. We arrived around 7:15pm, just in time for the sun to set. I had made dinner reservations a couple weeks prior for 7:30pm. We were so happy about this because there were a ton of people waiting to get a table.
The food here was incredible! I got the macadamia nut crusted Mahi Mahi and Mike got the lobster and seafood pasta. They were both delicious and the best meals we had on our trip. I highly recommend this restaurant!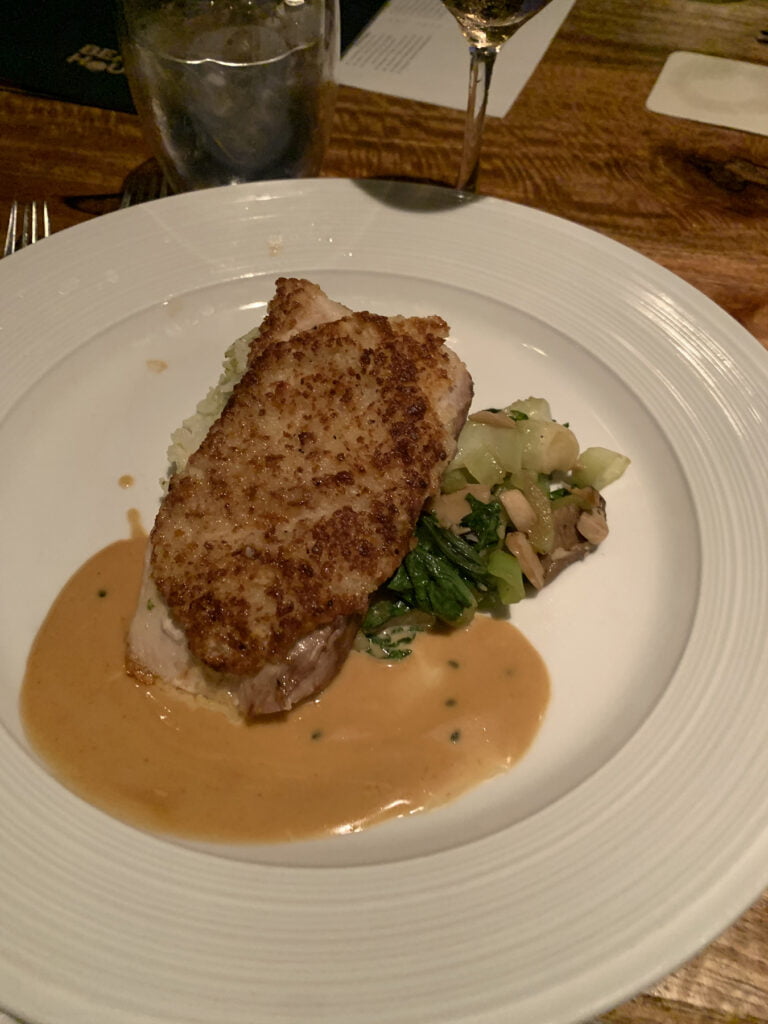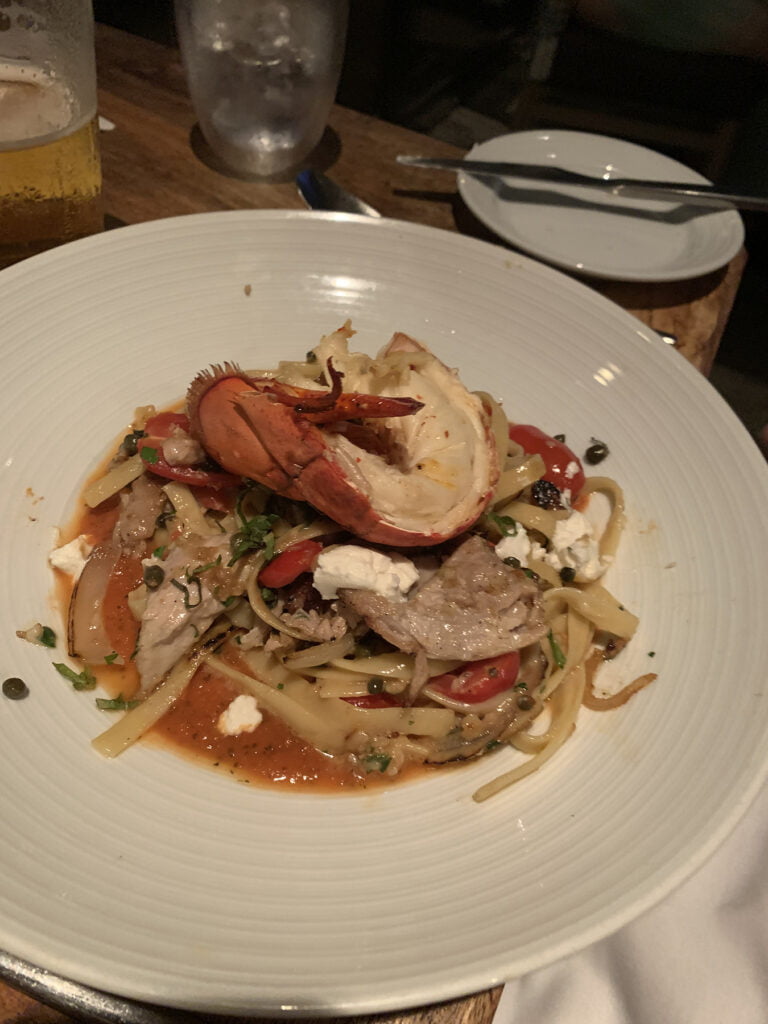 On our way back, we picked up groceries at Safeway in Lihue. Groceries are very expensive here, but still allowed us to save a little money by not eating out for every meal.
Day One
Beach in Kapaa
We were starting to get tired from how action-packed our trip had been so far, so we decided to take it easy our first morning in Kauai. We were staying right on the beach in Kapaa, so we spent a few hours relaxing there before our first activity.
Shopping in Kapaa
Our Airbnb was right behind the Coconut Marketplace, so we walked here to grab a to-go lunch at the Island Country Market. We also stopped at a couple souvenir shops. Coconut Marketplace is a really cute outdoor shopping center and worth a stop if you are in the area.
Doors Off Helicopter Tour with Jack Harter
Neither of us had ever ridden in a helicopter and we thought this would be the perfect spot to have this experience for the first time. We booked a one-hour tour with the company Jack Harter. We chose the doors-off option to add to the thrill and make it easier to take photos. They asked us to arrive early to their office so they could give us a safety briefing before shuttling us to the airport.
Mike and I were sharing the helicopter with one other couple and our pilot. We lucked out and got to sit in the back, so we both got to be on the outside. The guy in the front middle seat was sick the entire ride. I was very happy we had the doors off so the smell didn't affect us!
In our one hour tour, we flew west from the airport, passing over tons of waterfalls and gorgeous landscapes. The highlight of the trip was flying over the Na Pali coast, on the northwest side of the island. This area is all natural, and unreachable by car.
We had a blast and I realized about halfway through that I had been grinning ear to ear the entire time. It is certainly an expensive activity, but worth it!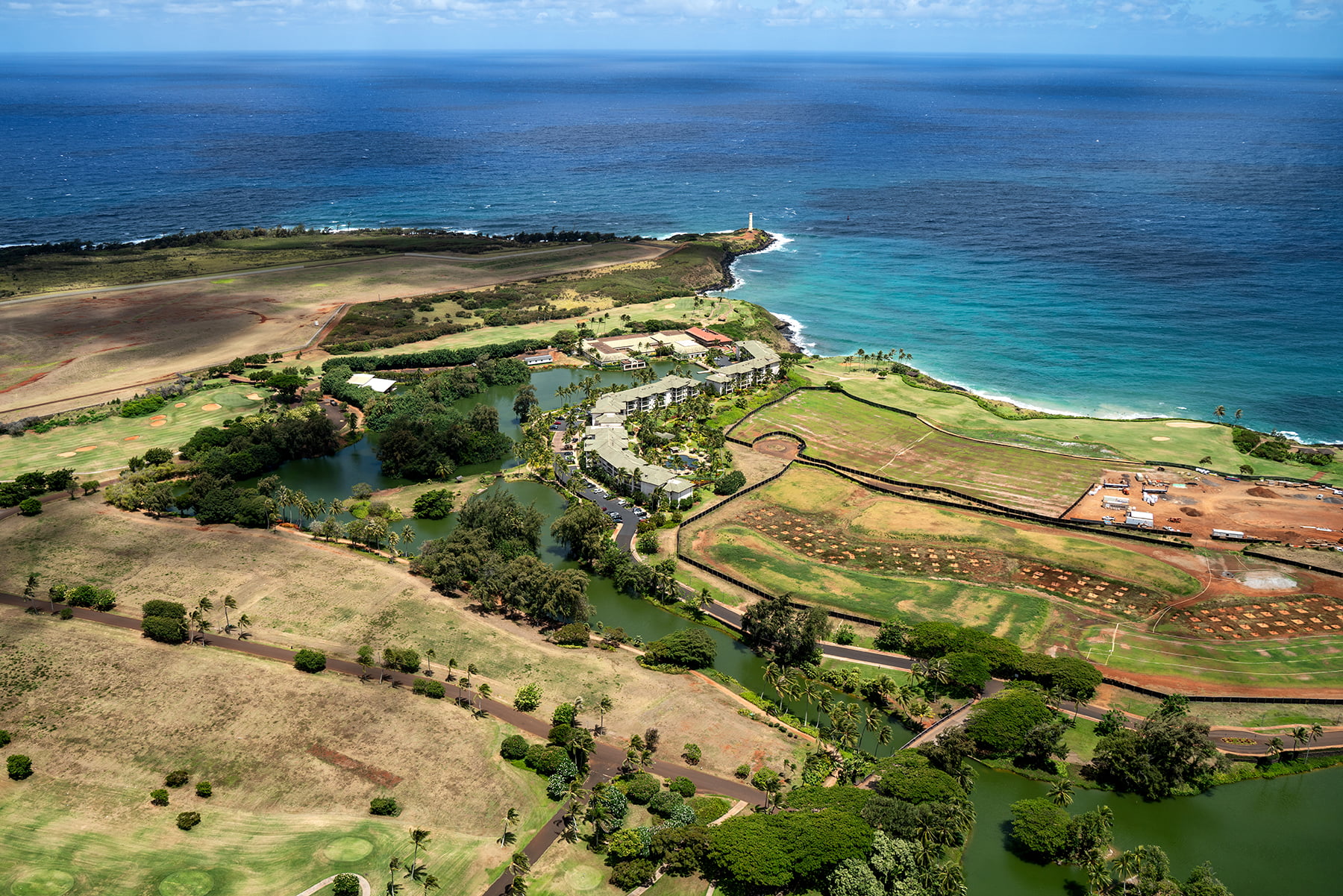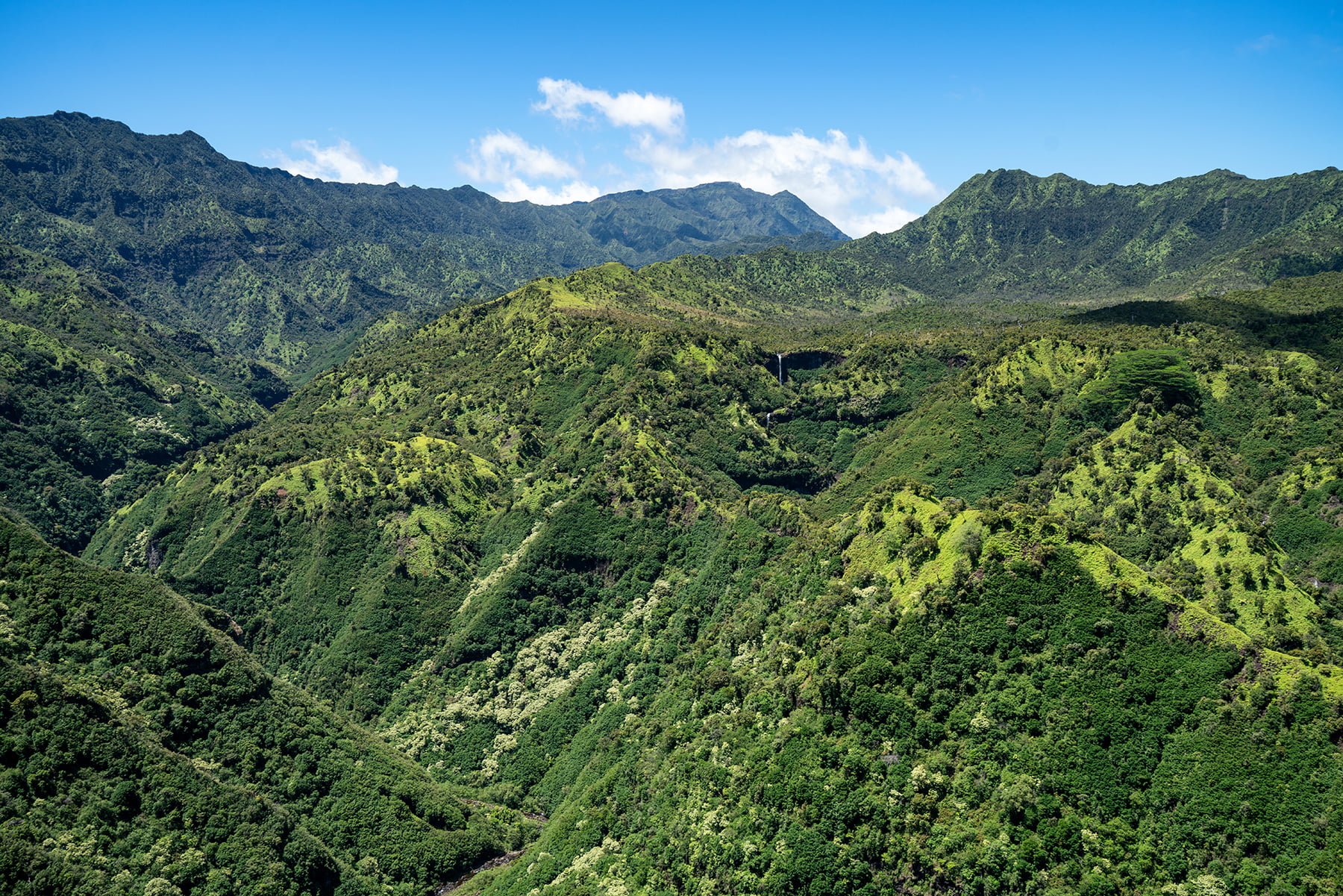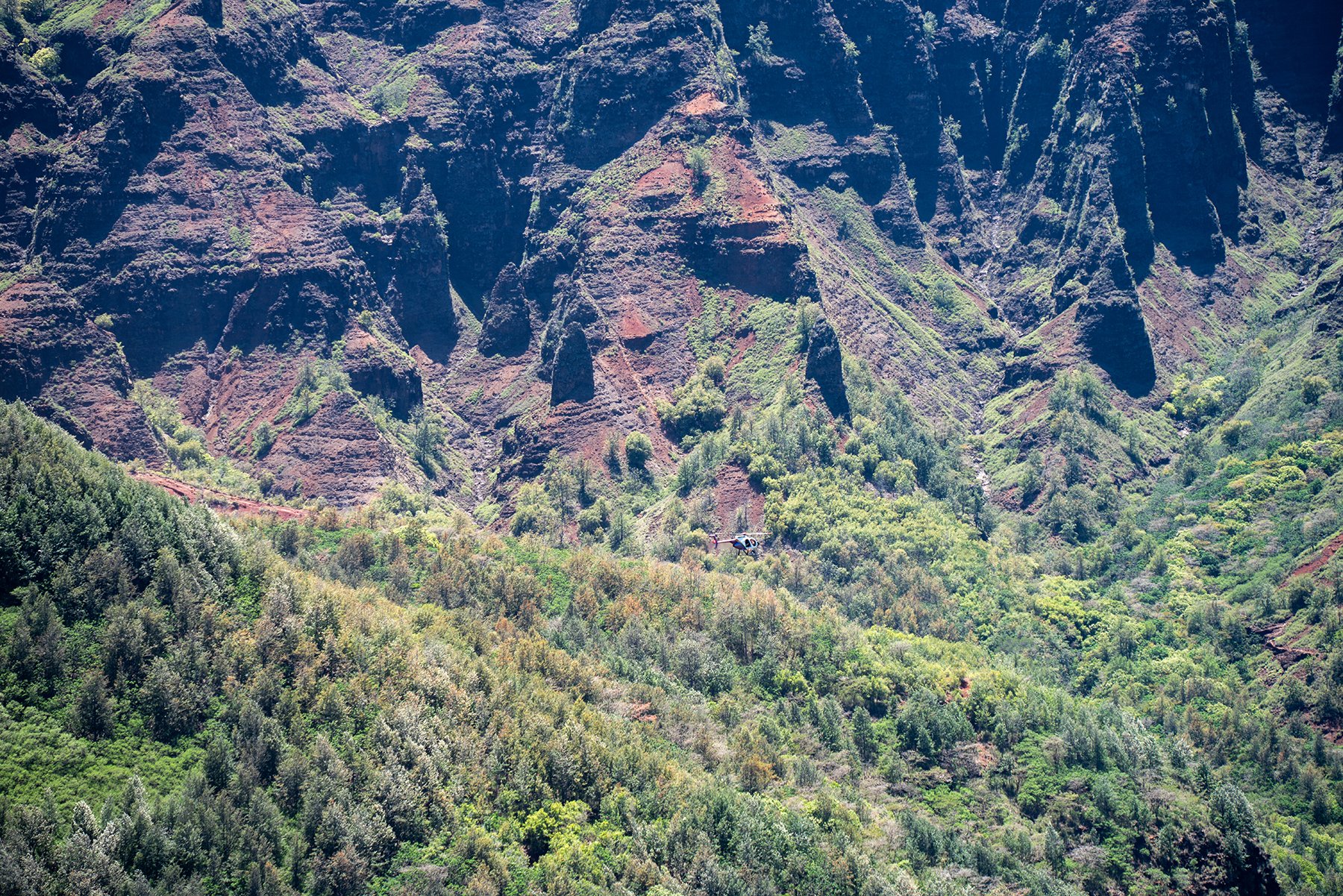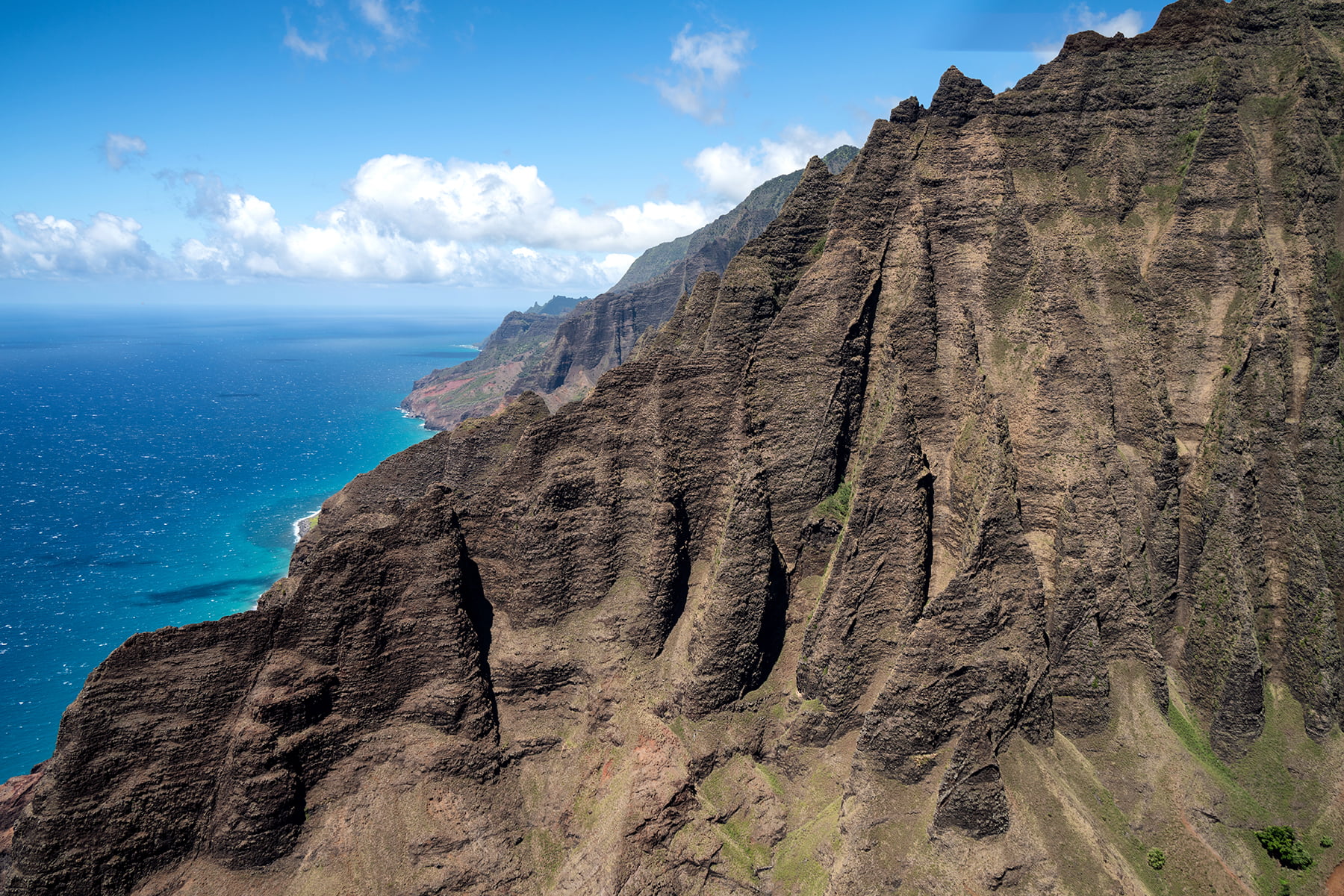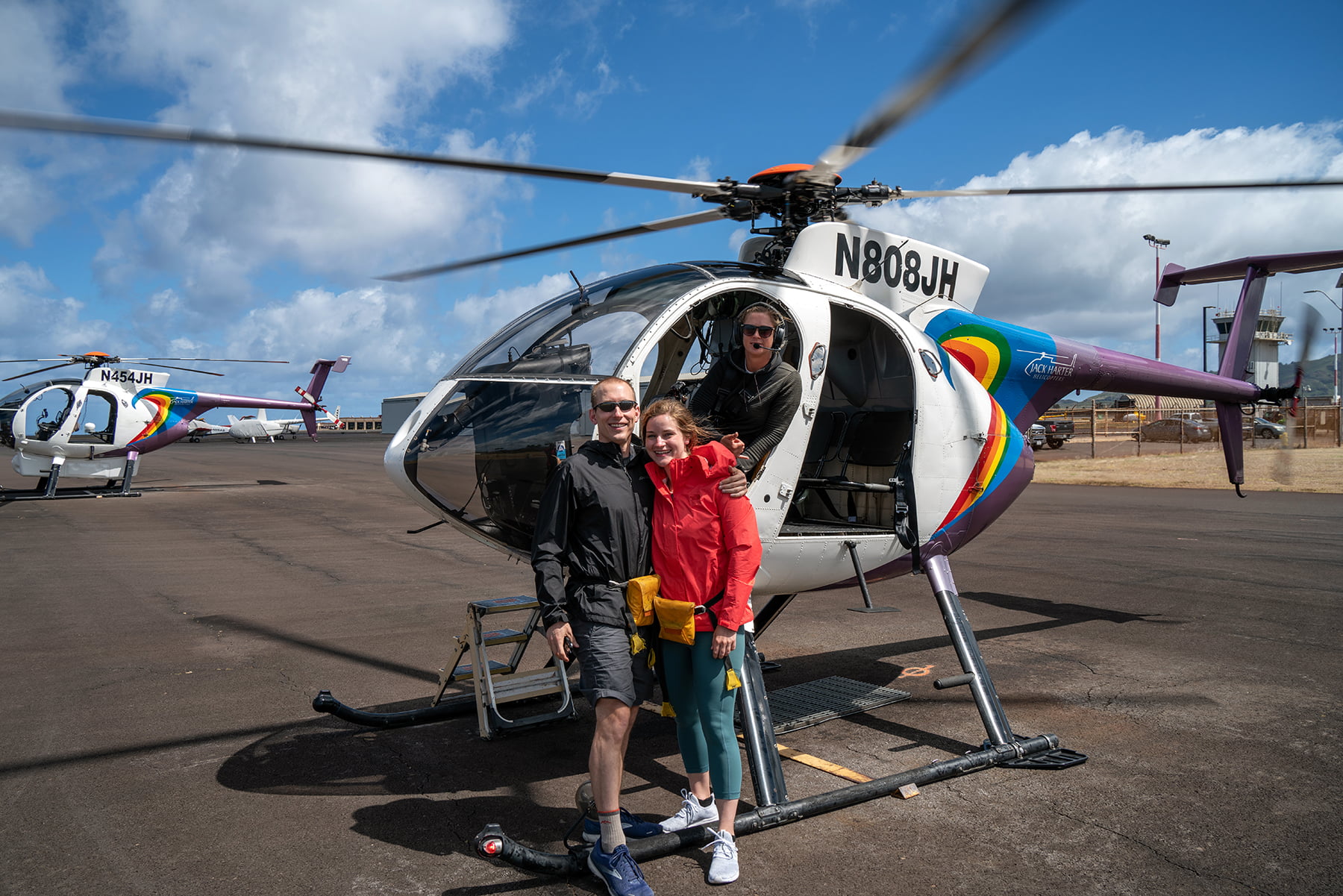 Kokee State Park
After arriving back at our car, we drove straight to the other side of the island to do a hike. With our limited time in Kauai, we had to fit in a lot this afternoon. It was about a 1.5 hour drive to Kokee State Park. You drive through a couple cute towns on the way. Ideally, you could spend a whole day making this drive, and stopping to see beautiful lookouts in Waimea Canyon on the way. We were too pressed for time, so we had to enjoy the sights from the car and drove straight to Kokee without stopping.
We ended our drive at the Kalalau Lookout. The view is decent, but is obstructed by trees. We brought dinner with us and ate it at a picnic bench at the lookout. The temperature was quite a bit colder here than it was at sea level. We paid for parking at the ticket machine before leaving for our hike.
Hike Kalepa Ridge
We started our hike on Kalepa Ridge from the Kalalau Lookout. The trail starts at the end of the fence to the left of the lookout. This trail is fairly short, but steep. It's only about a mile to get to the final lookout. You start out hiking down, and it is slippery in several spots. We found it useful to each have a hiking pole with us for balance. It hadn't rained recently, but the dirt was very loose because it was dry. I wouldn't attempt to hike this trail if it was wet.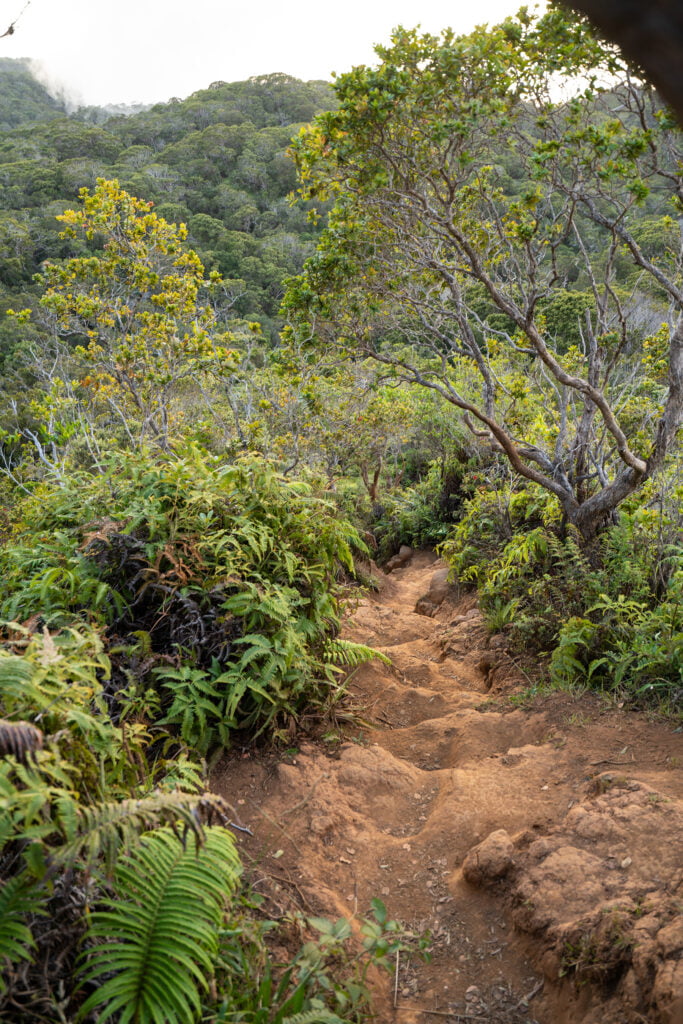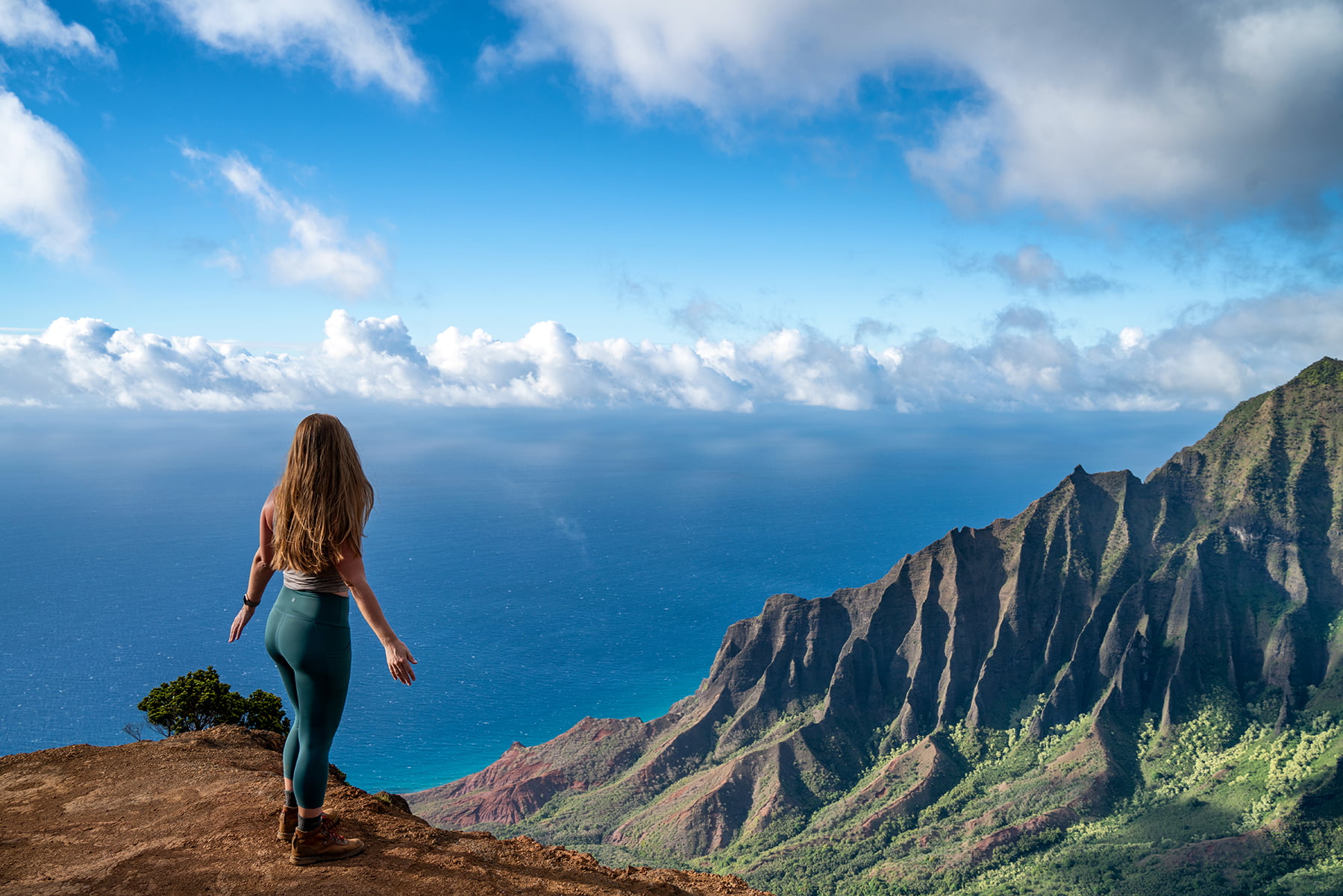 You are rewarded with beautiful views quickly and often. The views open up to the right during many points of the hike. I never felt like we were close to a drop off. The only times I got a little nervous was going down steep spots with nothing to hold onto.
When you get to the final spot, views will open up to the left in addition to the right, and you can even see Kalalau Beach on the coast in front of you. We met a guy at the top that hikes this trail often and he pointed out several waterfalls as well as a spot where a plane had crashed years ago.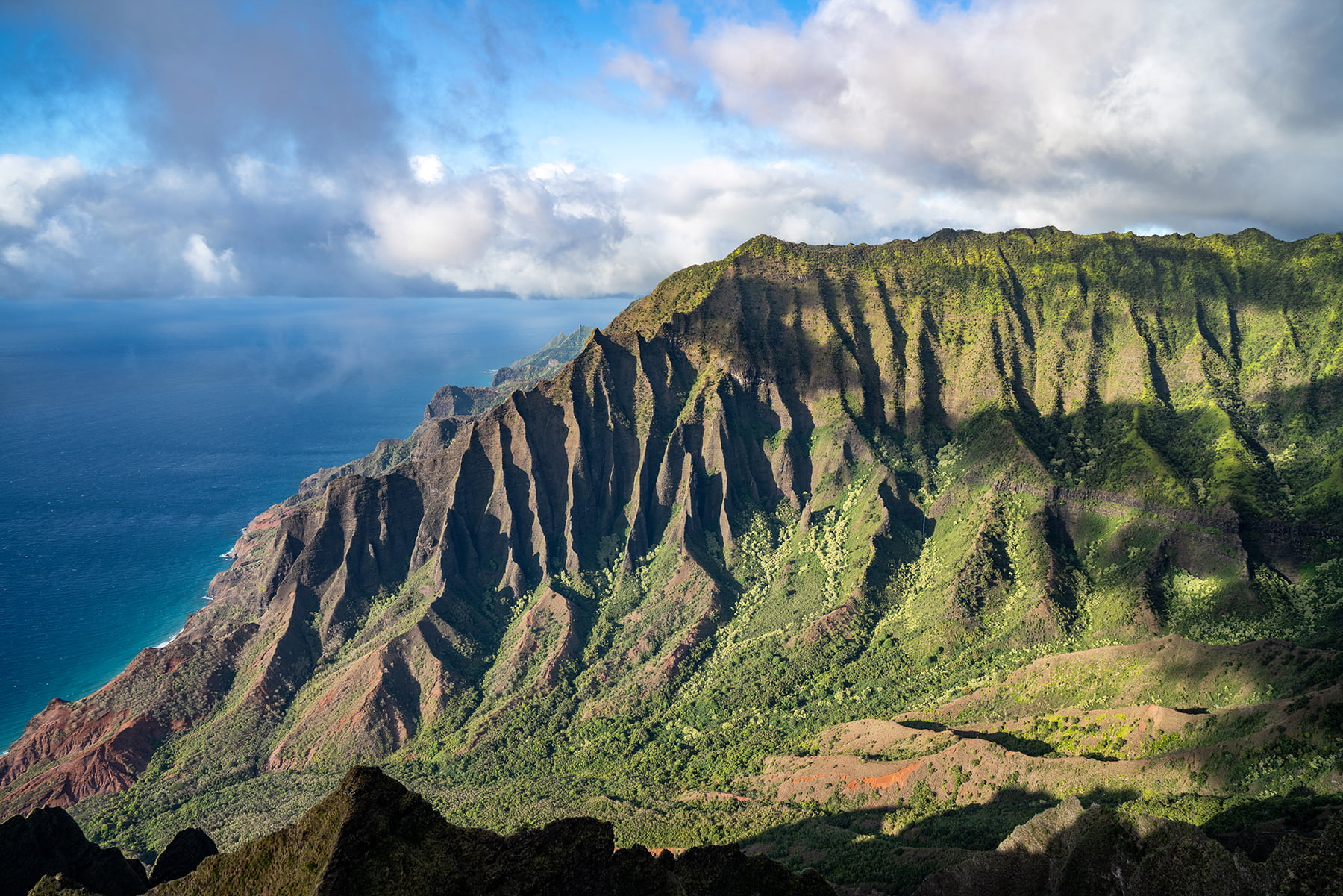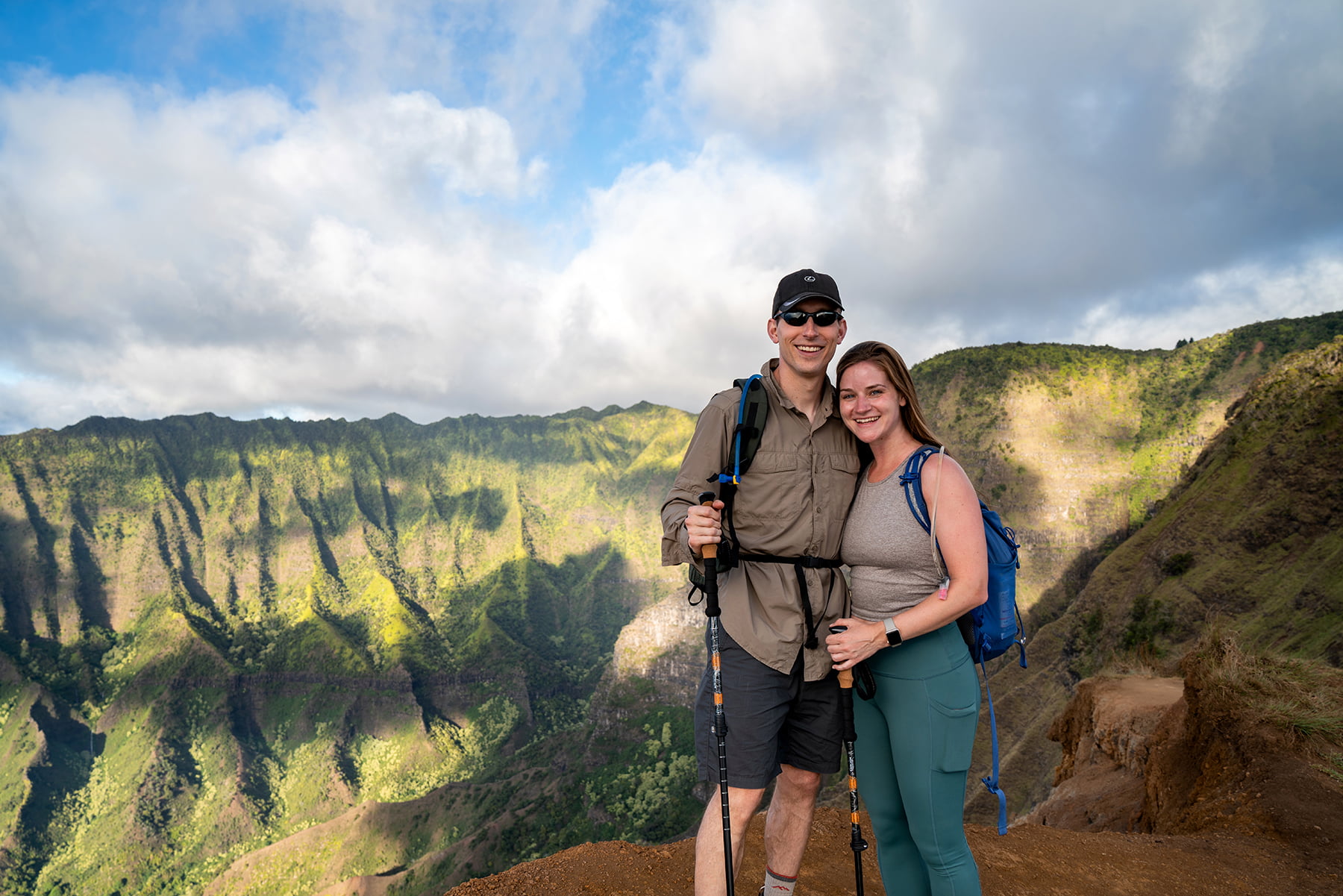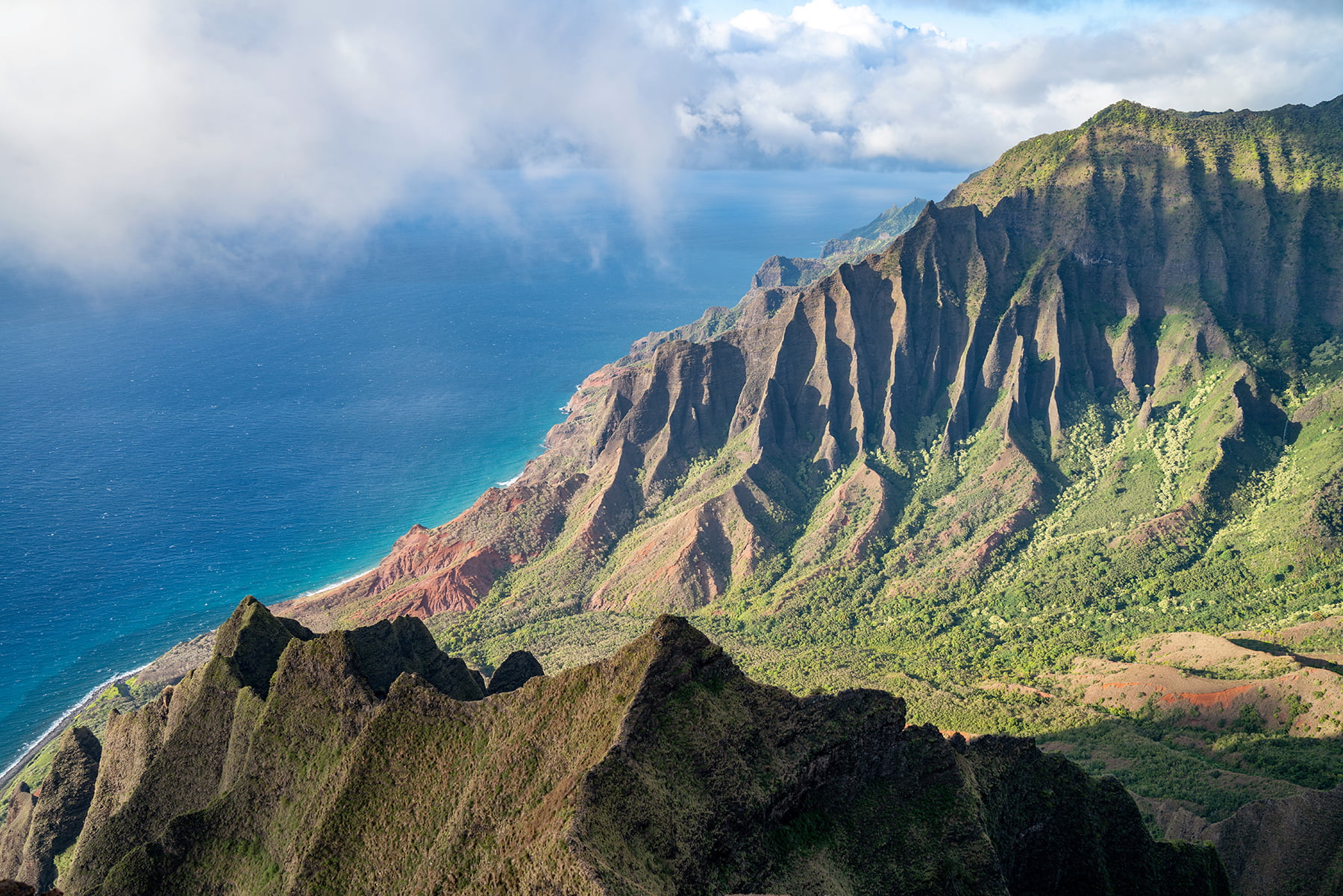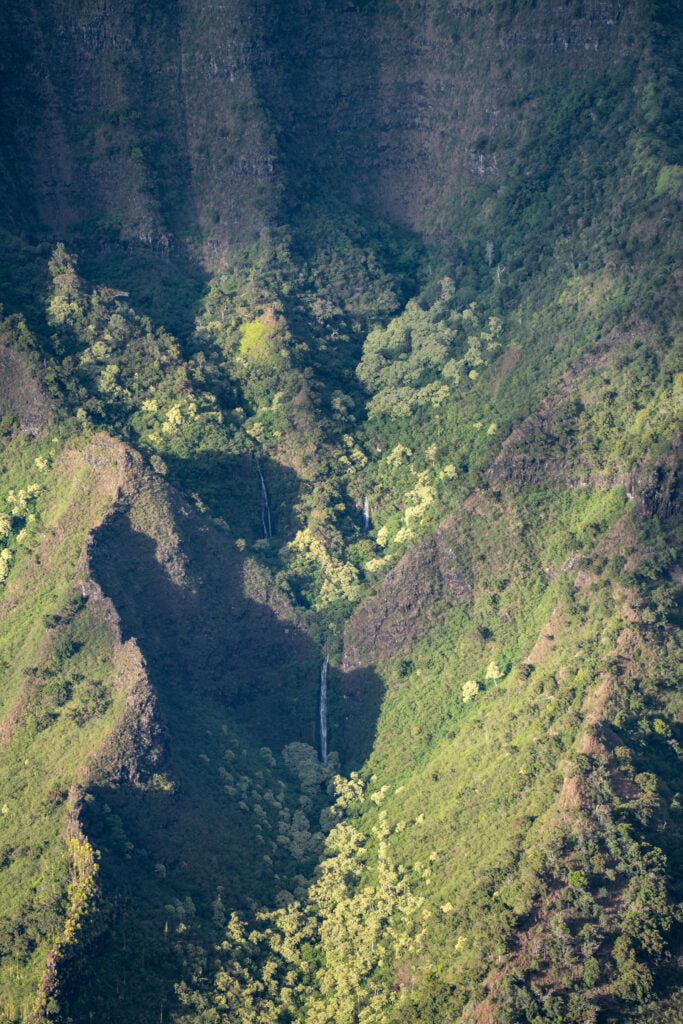 We couldn't stay here for long, since the sun was setting and we still had to drive back. The hike back is difficult, but I wasn't concerned about slipping like I was on the way down. I loved this hike! The views are phenomenal. Certainly worth checking out.
We got back in the car around the time of sunset and were able to finish the windy mountain driving before it got completely dark. It was a wonderful day!
Day Two
Beach
Our previous day was exhausting again, so we started with a beach morning before we had to check out at 11am. Once we were packed up, we drove 30 minutes north to Hanalei, a very cute town on the north shore.
Hanalei Valley Lookout
We started our Hanalei visit with a quick stop at the Hanalei Valley Lookout. This valley is lush and green, filled with taro fields.
Nourish Hanalei
I was getting very hungry, so we stopped at a little food stand to get an acai bowl. It's a bit out of the way from the rest of the town, but the views and quality of food are incredible and worth the trip. This was the best acai bowl I had on our trip!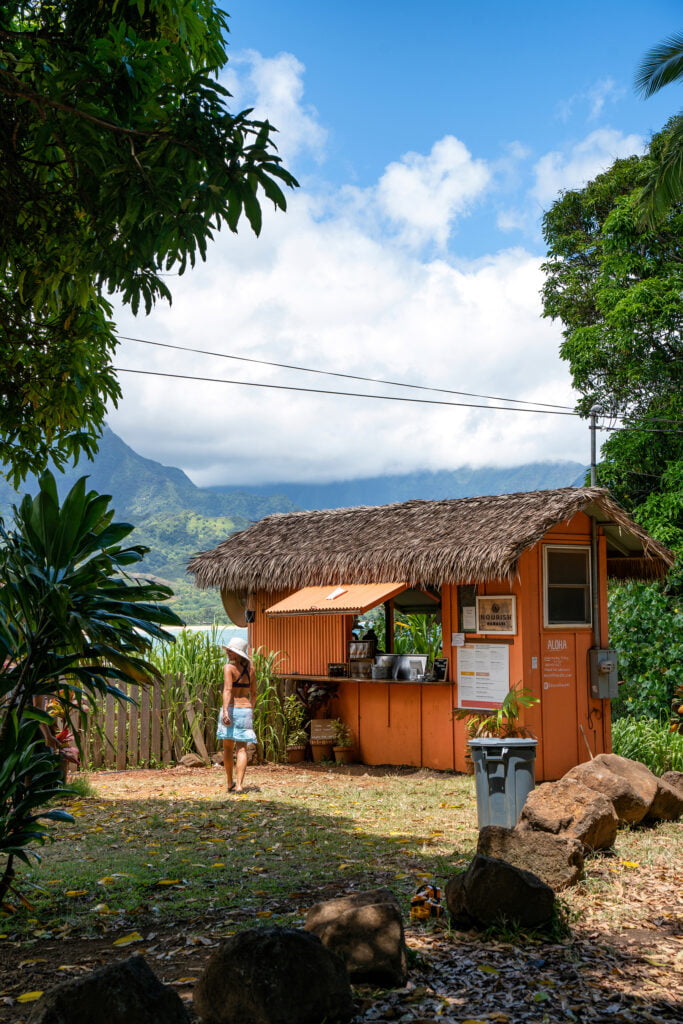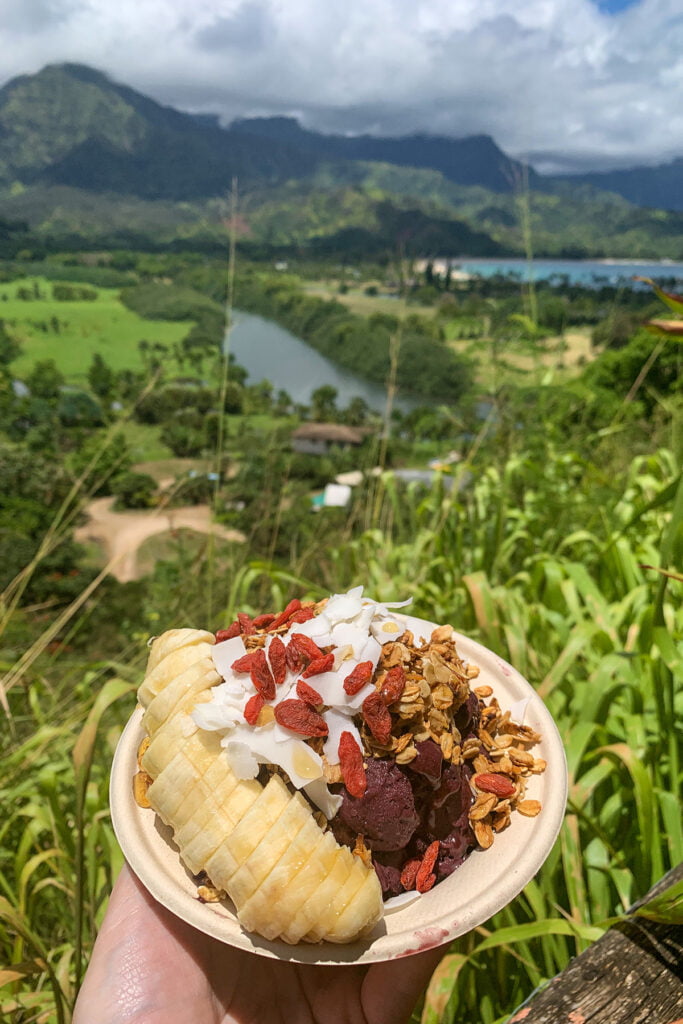 Explore the town of Hanalei
After my acai bowl, we drove down to the town to do a little shopping. Mike also ate at the Hawaiian BBQ place before we left. We wanted to go down to Hanalei Bay, but we were tight on time and needed to get to the airport.
We took a direct flight from Kauai to the Big Island around 6pm. I loved our two days on Kauai and wish we would've had more time here. However, I think it is enough time to get a taste of the island and see what you would like to do for your next visit.
---
You may also be interested in:
Three Day Itinerary for Oahu
Highlights from the Big Island of Hawaii
Logistics of a 9-Day Trip to Hawaii
30 Photos That Will Make You Want to Visit Hawaii
---