I had wished to visit Hawaii for as long as I can remember. However, I'd always put it on the backburner, as there were more international destinations I had ranked higher on my priority list. In early 2022, with Covid-19 still looming over our summer travel plans, my boyfriend Mike and I decided to stay domestic and visit the Aloha State.
We visited three islands: Oahu, Kauai, and the Big Island and were on each island 2-3 days. I loved this approach, as it gave us a taste of each island and helped us determine which ones we may want to spend more time at in the future. Here are all my details from our trip to help you plan something similar!
Itinerary
Friday 6/10: Fly to Honolulu, stay in Waikiki
Saturday 6/11: Morning in Pearl Harbor, Waikiki Beach, sunset catamaran on Waikiki
Sunday 6/12: Hike Kuli'ou'ou Ridge, explore North Shore
Monday 6/13: Jurassic Park Tour at Kualoa Ranch, Ho'omaluhia Botanical Garden, fly to Kauai, dinner in Poipu
Tuesday 6/14: Beach in the morning, afternoon helicopter ride, sunset hike at Kalepa Ridge
Wednesday 6/15: Beach in the morning, explore Hanalei, fly to the Big Island
Thursday 6/16: Snorkeling at Kahalu'u Beach Park, explore Kona, Manta Ray snorkeling tour
Friday 6/17: Pool or beach in the morning, Hawaii Volcanoes National Park
Saturday 6/18: Pu'uhonua O Honaunau National Historical Park, Coffee Farm Tour at Greenwell Farms, Lunch at Kona Brewing, fly to Oahu and stay near the airport
Sunday 6/19: Fly home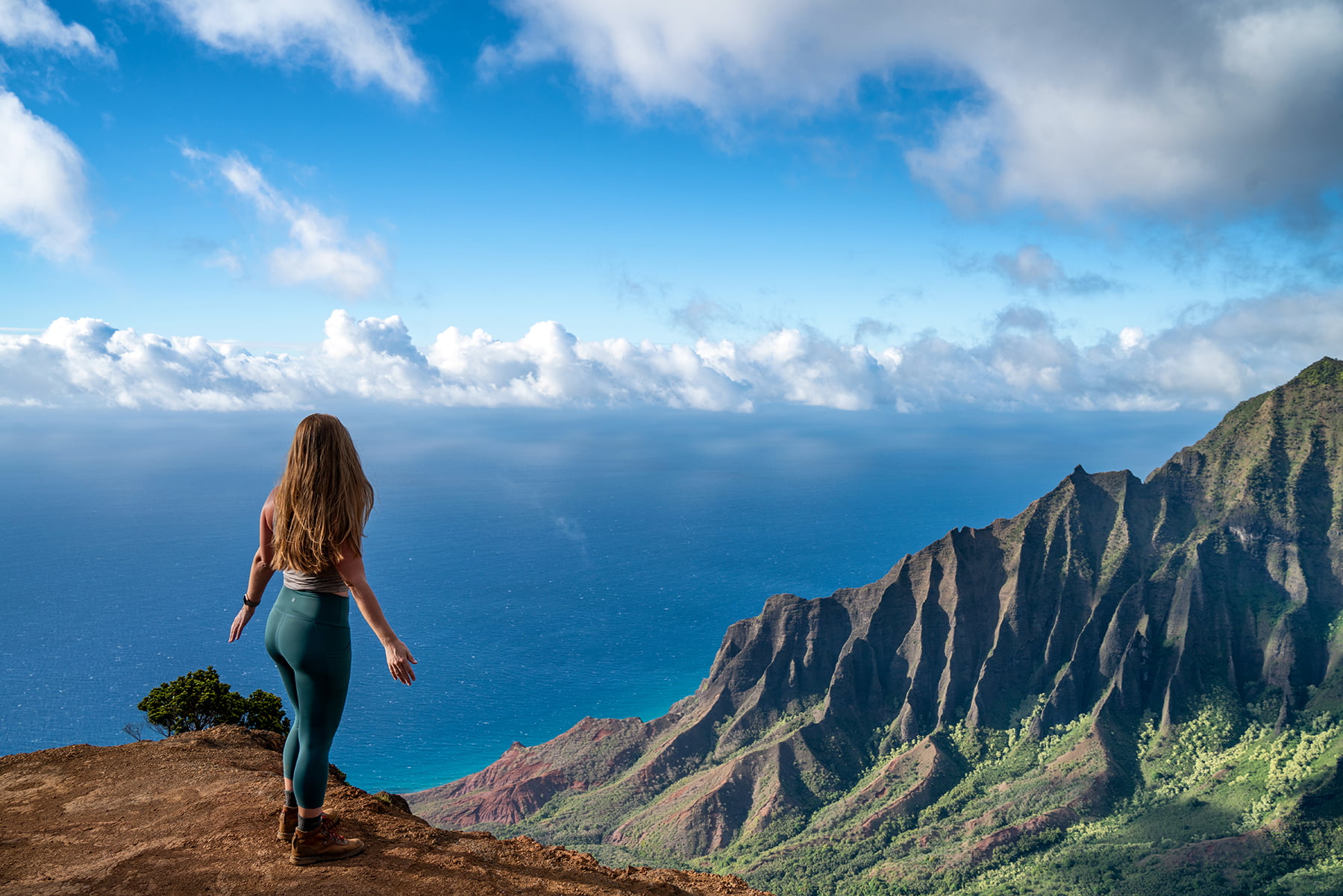 Lodging
We visited Hawaii during their peak season in June, which means lodging was very expensive. This was probably the most I have ever paid for lodging on a trip ever. In general, we looked for nice places without wanting to pay anything outrageous. On average we paid about $330/night for one room that sleeps two people. We stayed in a hotel on Oahu along Waikiki Beach that was our most expensive lodging at about $365/night. In Kauai and the Big Island, we stayed in Airbnbs that were a bit cheaper. The Airbnbs also allowed us to make breakfast every morning which helped keep food costs down a little. Our last night was our cheapest, as we stayed in a no-frills airport hotel. That was still over $200!
If you are going during the peak season, I highly recommend booking as early as you can. We booked about four months ahead of our trip.
Weather
The weather during our nine days in Hawaii was phenomenal. The only rain we got was on the Big Island, and the only time that slowed us down was during our visit to Hawaii Volcanoes National Park. It was definitely warm, but there was a consistent sea breeze most places that kept it feeling quite pleasant.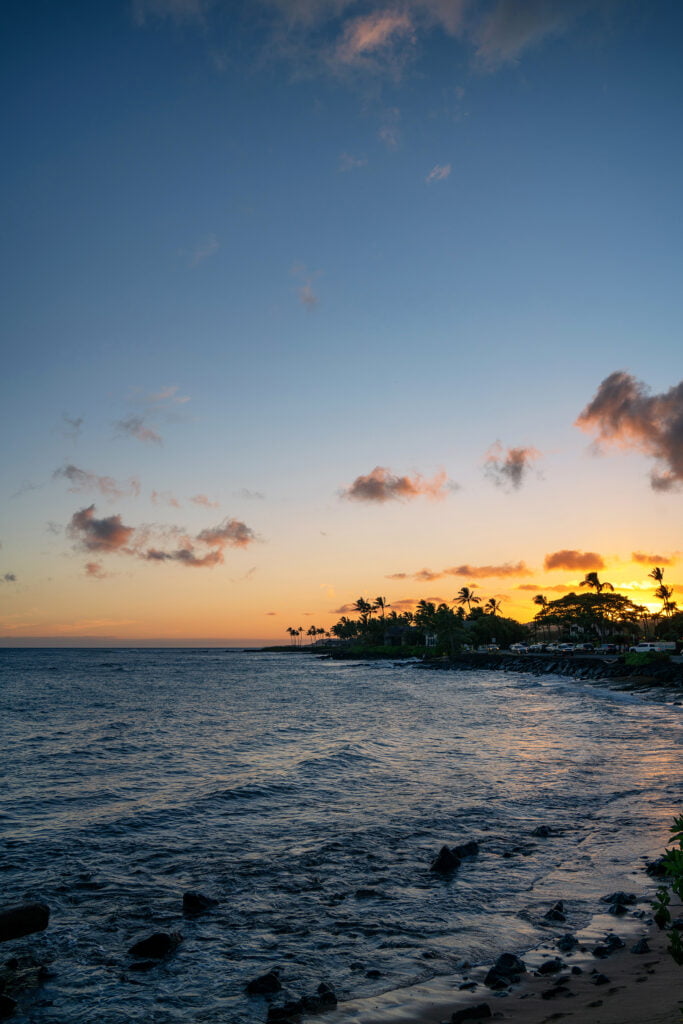 Flights
We were coming from Atlanta, so we flew with Delta to Honolulu with a layover in LAX. The flights were roughly five hours each, and it was nice to break up the trip with a layover so we could get food and stretch our legs.
While in Hawaii, we flew with Hawaiian Airlines between the islands. Our experience was good in general. The flights were quick and easy. Two of the three did get delayed by about an hour, but that seems to be happening just about everywhere these days due to Covid-19.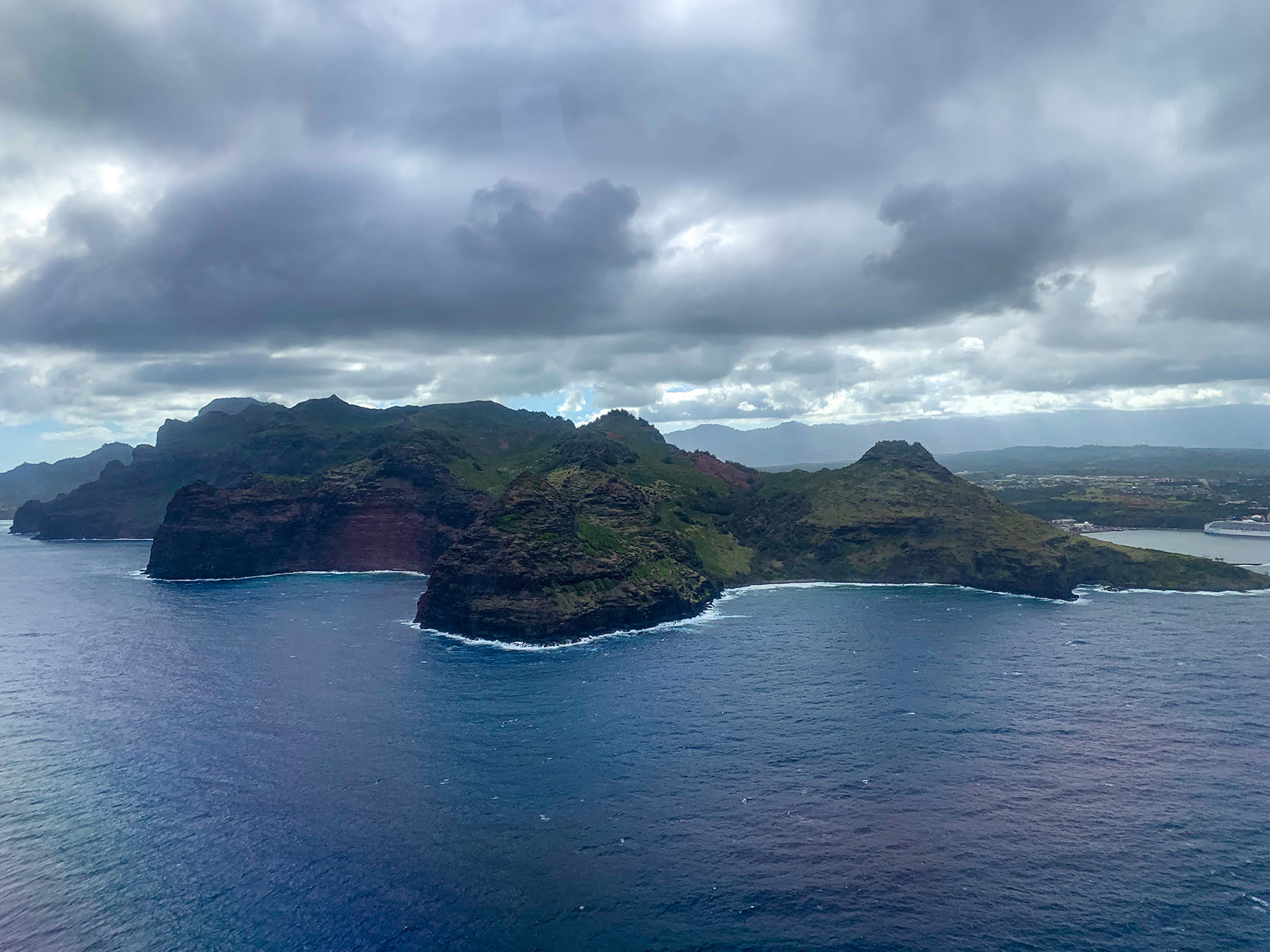 Food
Most of the food we had was amazing! A few things I definitely recommend having would be acai bowls, poke bowls, Leonard's Malasadas, fresh pineapple from any grocery store, passion orange guava juice from any grocery store, Spam Musubi from 7/11 or ABC stores, and shave ice. Mmm, I already want to go back just for the food!!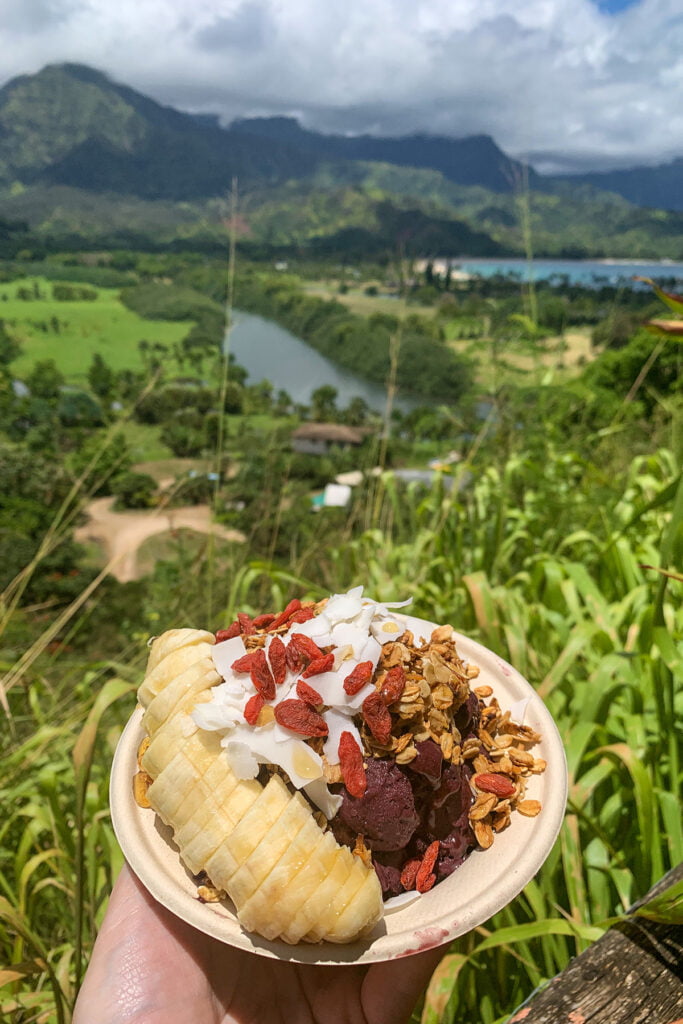 Costs per Person (Two People Total)
Flights & baggage fees: $1300
Lodging 9 nights: $1475
Food & drinks: $500
Activities: $755
Rental cars & gas: $270
Other transportation & parking: $30
TOTAL: $4,330
Note that I was traveling with one other person, so if you were to do this trip on your own, it would be more expensive.
Overall Thoughts
I really enjoyed Hawaii. It is definitely a place everyone should experience at least once. I would say if you just want to sit on the beach and are on the east coast, there are closer places that are similar. The flight and time change was quite rough and (in my opinion) only worth it if you are going to be experiencing things that are unique to Hawaii. There are so many things to do and see in Hawaii, and I feel like we only scratched the surface. I will be back one day!
---
You may also be interested in:
Three Day Itinerary for Oahu
How to Spend Two Days in Kauai
Highlights from the Big Island of Hawaii
30 Photos That Will Make You Want to Visit Hawaii
---