One Day in Portland
My dad and I just got back from a long weekend in Oregon. While we were there, we spent about a day in Portland. This is what we did!
Pine State Biscuits
We started our morning with breakfast at Pine State Biscuits. We were there relatively early and there was no line to order. I got the Chatfield, a biscuit sandwich with fried chicken, bacon, cheese, and apple butter. It was so yummy!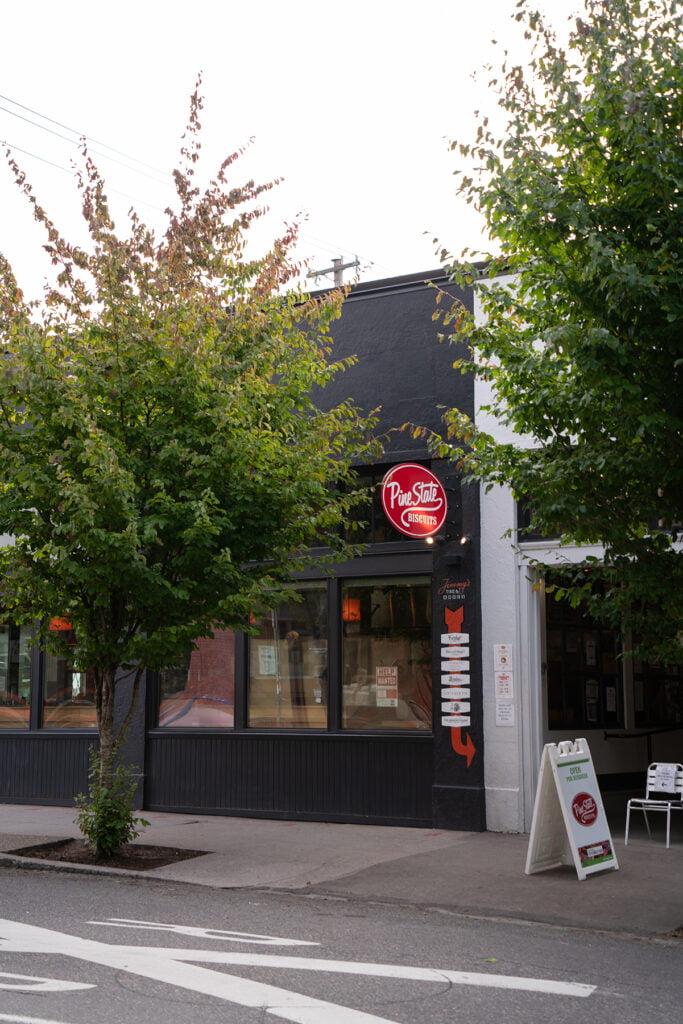 Stumptown Coffee
Next, we checked out a popular coffee roaster located downtown. We found street parking and paid a small fee. I got a cold brew with oat milk and it was pretty good. Not the best I've ever had, but decent.
White Stag Sign and Walk Along the Waterfront
From Stumptown, we walked down towards the waterfront and found a really cool "Portland, Oregon" sign on top of a building there. We walked on the paved trail along the river a little way. I didn't love this area of town. There were tons of homeless people around, litter everywhere, and it didn't feel very safe.
Pittock Mansion
From downtown, we drove about 10 minutes west up into the hills to the Pittock Mansion. This mansion was built in 1914 and has an amazing view of the city. You can buy tickets to enter the mansion for $12 or check out the view for free (you do have to pay a little for parking). We chose to only see the view. There are even trails lined with beautiful flowers throughout the grounds.
River Pig
For dinner on our last night, we went to River Pig. The inside of the restaurant is more of a dark, saloon-type atmosphere with tons of televisions broadcasting sporting events. However, if it's a nice day, I highly suggest eating outside on their deck. The street it's located on is pedestrian only and there are lots of tables to enjoy a drink and food. I got the rotating sour beer with spicy shrimp tacos and my dad got a stout with a burger. Both were delicious.
Overall, I liked most of the areas of Portland we went to, with the exception of downtown. I could see myself coming back on another trip to see more of Oregon!
---