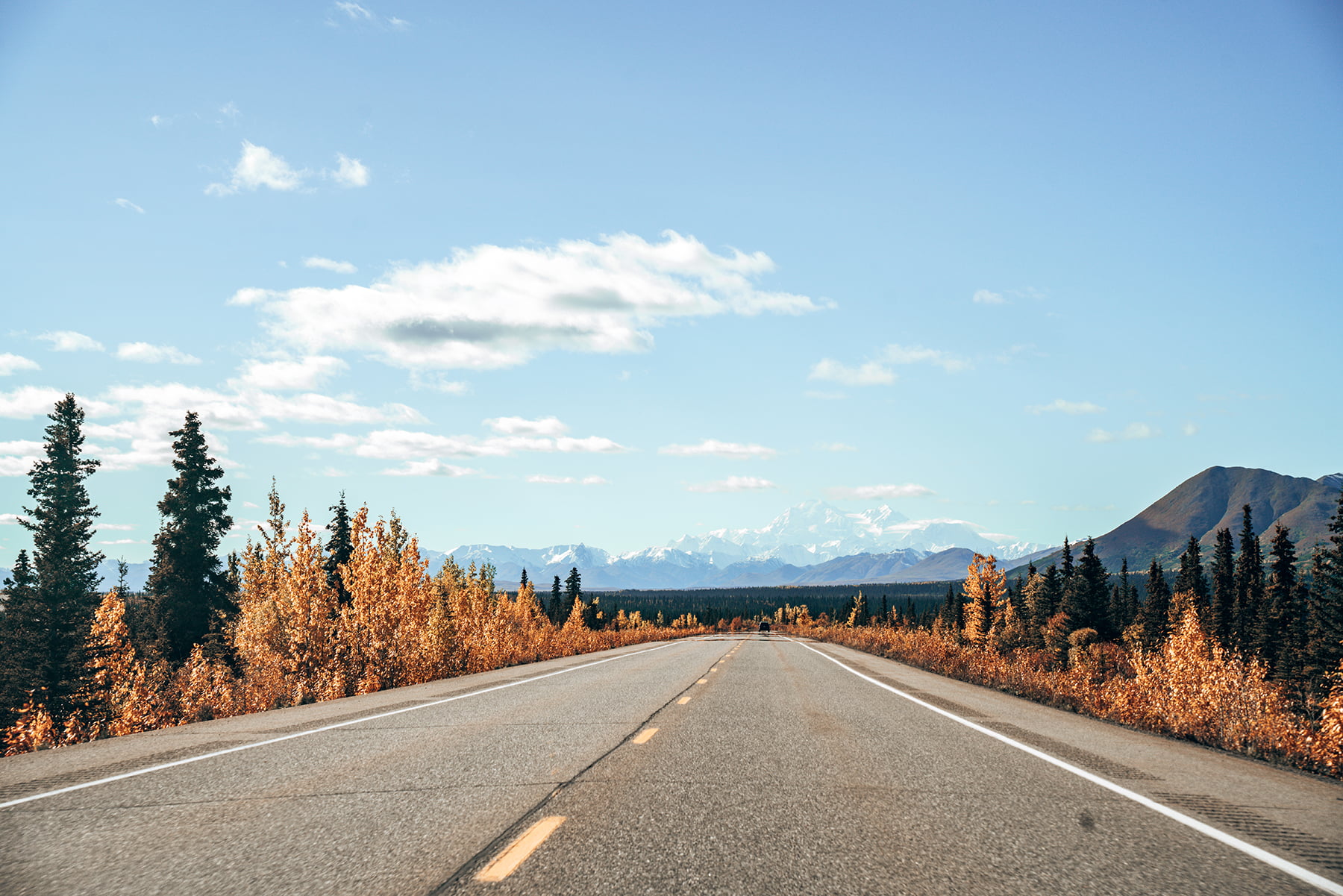 The drive from Anchorage to Denali National Park takes about four hours if you are driving straight through. While we did drive straight there on the way to Denali, we left ourselves a day to explore the area on the way back, taking our time to get to Anchorage before our flight home.
Hatcher's Pass
This is a very scenic drive that goes from Palmer to Willow, through the mountains instead of the highway. The best way to get to this route is to navigate to the Hatcher Pass Lodge. This way, the GPS will be sure to take you on the back roads. The entire drive will take about 1.5 hours, as opposed to 50 minutes on the highway. Worth it if you have the time!
There are lots of hikes in this area. We were originally planning on backpacking overnight here but with the bad weather, we changed our plans. I would love to hike in this area in the future! A few I've heard that were wonderful are called Gold Mint, Reed Lakes, and April Bowl.
The majority of this drive is on a gravel road. It is in fairly good condition, but this is why it takes much longer to drive this way. When you get to the lodge, you can stop and see all the cute huts. Makes for a picturesque scene!
Near the lodge is the Independence Mine Historical Park. You can pay to see what it was like to live and work here back in the day. We skipped this part, but any history buffs may enjoy it.
Talkeetna
The next must-see stop on the way to Denali is a small town called Talkeetna. This was my favorite town we saw in our time in Alaska. It was the perfect size to spend a few hours in. There are a few restaurants and shops to explore.
We ate at Denali Brewpub, and split the reindeer meatloaf (amazing!) and seafood chowder. They also had great beers. After, we walked across the street to the two gift shops and got some souvenirs.
Denali View South
This is a good pull off that has pit toilets and picnic tables with a great view of Denali. On our way to the park, clouds were partially covering Denali, but we were still blown away by its size.
Rest of the Drive to Denali
The rest of the drive is breathtaking, even if Denali isn't visible. The highway runs alongside the Alaska Mountain Range. This 400-mile range includes Denali, as well as many other mountains. Once you pass the town of Cantwell, there is an area where you are surrounded by mountains in every direction. We were driving through here during sunset and the glow mixed with the changing colors of fall leaves made for a scenic picture I'll never forget.
On our way back to Anchorage after leaving the park, Denali was 100% visible, as it was a sunny and clear day. We could see the mountain for most of our drive back. Just as I would think it had gone out of sight, it would pop back out and make its presence known.
---
You may also be interested in: