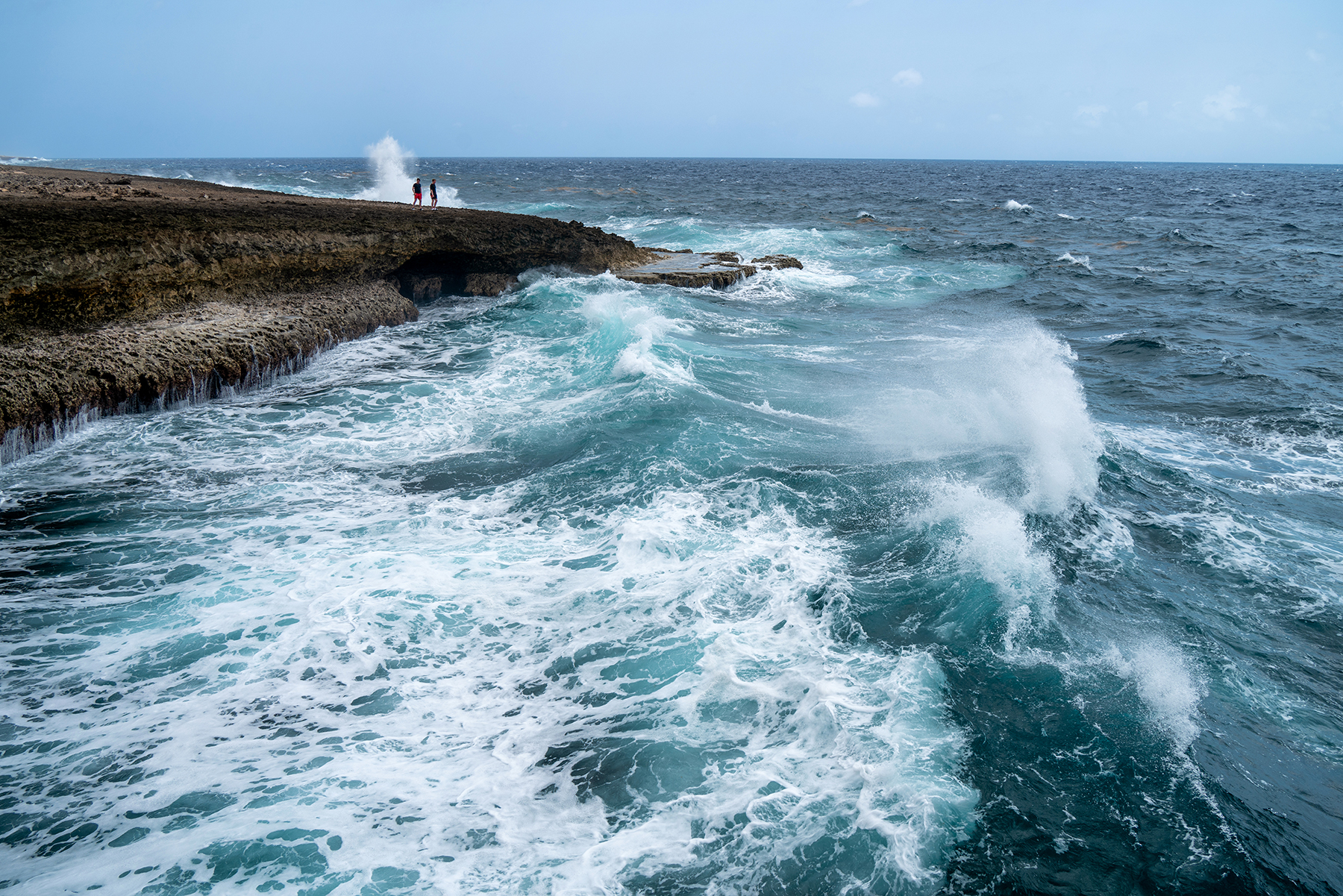 During our week in Curaçao, I really wanted to get a sense of the island's more adventurous side by visiting its two most popular national parks. Christoffel National Park and Shete Boka National Park are located on the north side of the island and are very close to each other. Unless you are staying nearby, it makes the most sense to visit both parks on the same day.
Hiking Mount Christoffel
Mount Christoffel, in Christoffel National Park, is Curaçao's tallest mountain, standing at 1,220 feet. We wanted to start our hike early to avoid as much heat as possible. They actually require you to start your hike by 10am to prevent getting overheated.
Let me say that this hike is no joke! While the temperature was fine while we were hiking, the humidity was still very high. You will also be climbing about 870 feet in a mile, with the trail getting steeper as you go.
Before entering the park, you must first stop at the Visitor Center and pay the entrance fee and fill out a form. We arrived at 6:30. They will ensure that you are wearing proper footwear as well.
The drive to the trailhead is easy and took us about 10 minutes. We started our hike around 6:45. The clouds were out for most of our climb, which we were grateful for. The trail starts out at a moderate climb and gradually gets steeper. The last section was very steep and felt more like mountain climbing than hiking! This section is definitely for those that are in shape. It took us an hour to reach the top.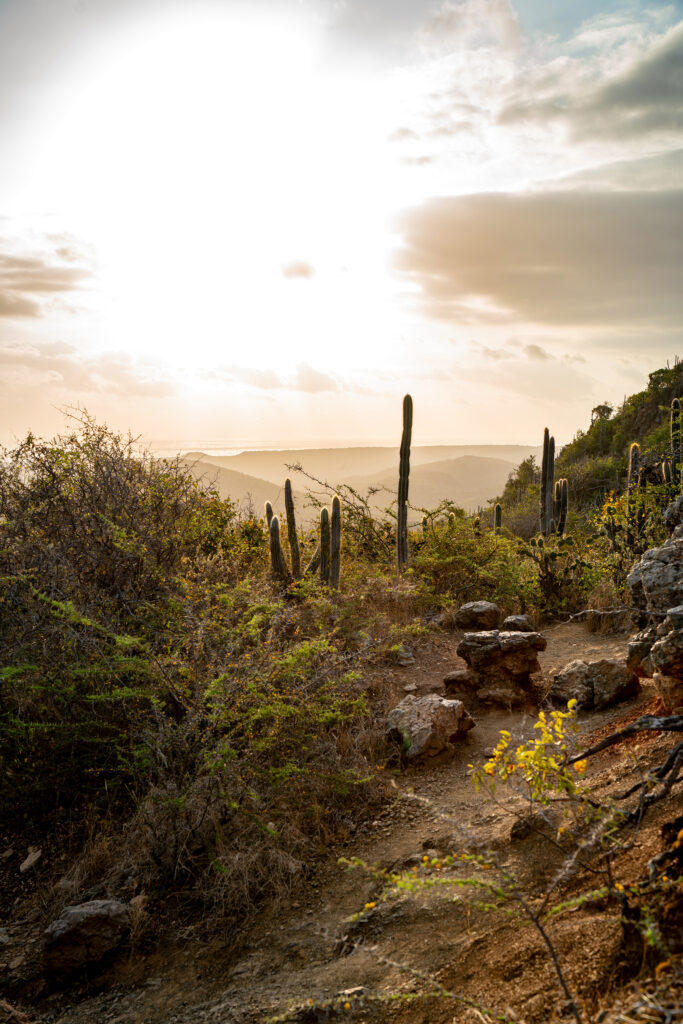 The peak had lots of good viewpoints in different areas. There were a few other groups there when we arrived, but we managed to find a spot for ourselves. It was extremely windy at the top while we were there which made cooling off easy!
While the hike up seemed steep, going down seemed even steeper. I had to climb down several sections on my butt using my arms to lower myself down. There were a few sections where we got dirty. We ended up finishing the hike around 9:30. It was exciting to still have the rest of the day ahead of us!
Shete Boka National Park
From the hiking trailhead, the next national park is only a ten-minute drive. Shete Boka National Park is a protected area of multiple inlets along the coast where turtles nest. Located on the rocky coast on the northern side of the island, waves crash into the inlets creating a magical show. It really is a unique experience!
We arrived at the park entrance at 9:45 and paid the entrance fee. They gave us a map to follow, and we saw the Natural Bridge, which was what I wanted to see most. We drove that way and there was no one else there.
Natural Bridge & Boka Wandomi
We walked from the parking area down to the natural bridge. Parts of the trail have sharp rocks, so I suggest bringing shoes with hard bottoms. I wore my Teva sandals and was fine, but I wouldn't be as comfortable in rubber flip flops. From the parking area, you will climb down some stairs and walk across a dry part of land next to Boka Wandomi.
After a short walk, we made it to the Natural Bridge, which is a strip of land that sticks out with the ocean coming in under it. You can walk across the bridge and take pictures. It was worth seeing!
Boka Tabla
After we were done at our first stop, we drove back down to the parking lot by the entrance and walked to the inlet closest to us, Boka Tabla. The ocean looked angry here as it repeatedly swelled and then crashed into the rocky shore.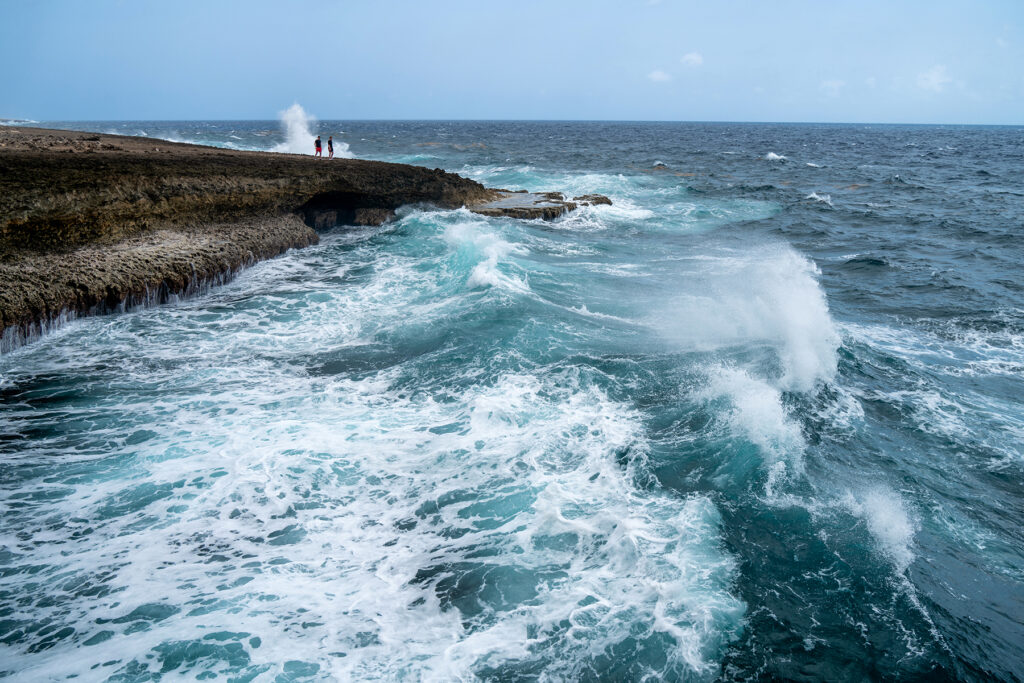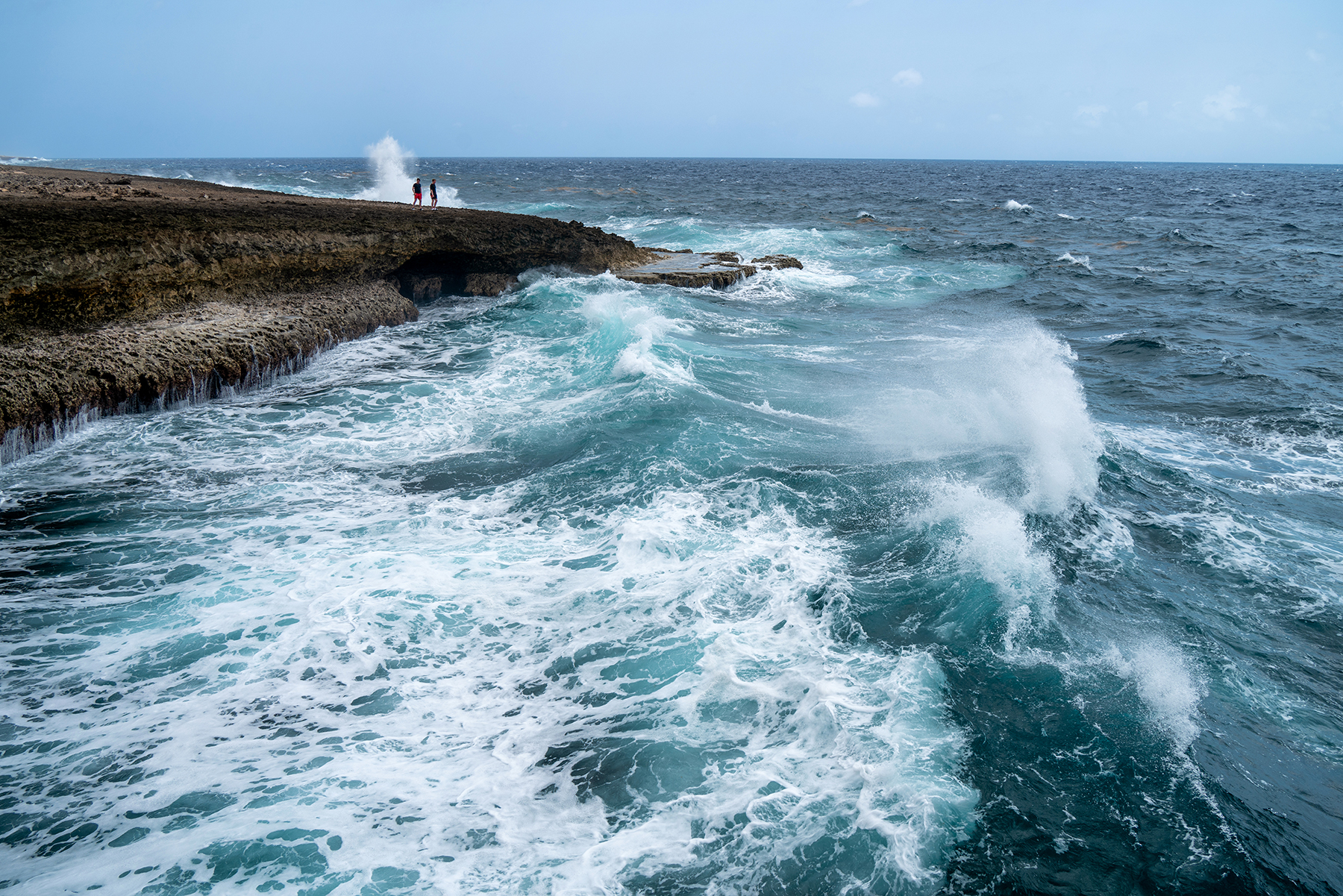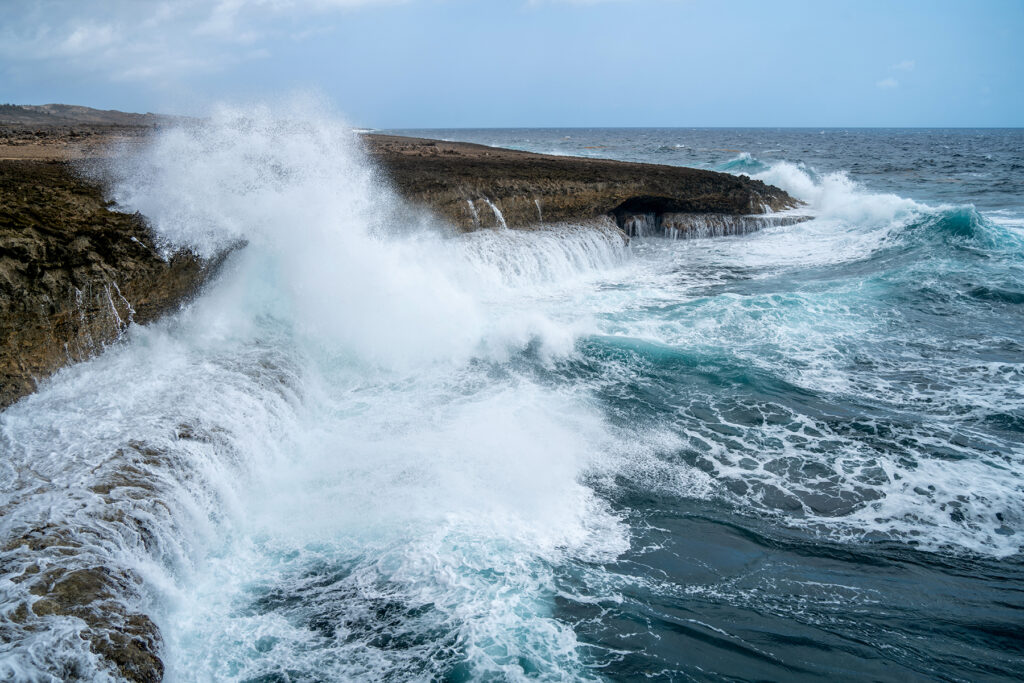 There are several other inlets you can walk to along a walking path. We were exhausted after our hike and it was starting to get hot, so we decided to head out at this point. It is absolutely worth seeing, even if you only see a couple of the inlets!
Overall, I think checking out these two national parks is a must on a trip to Curacao if you want a taste of adventure! I really enjoyed both parks.
---
You may also be interested in:
The Best Beaches in Curacao
Hiking Gros Piton in Saint Lucia
How to Spend a Day Exploring Willemstad, Curacao
ATV Tour of Curacao
Three Days at Sandals Royal Curacao
Logistics of an Eight-Day Trip to Curacao