Two Days in North Cascades National Park
It's been six months since I've traveled due to the pandemic, but I got a sweet reminder of what it feels like to be exploring new places last week. I traveled to Washington state with three friends. We flew into Seattle and spent five days touring the western half of the state, including the three national parks.
Our first stop was North Cascades National Park, a 2.5 hour drive northeast of Seattle. This park is underrated, and the entire time I couldn't stop questioning why I hadn't heard of more people coming here. With its jagged snowy peaks, glacier blue lakes, and gorgeous rushing rivers, this place would be at the top of my list if I lived nearby. To top it all off, the entrance is actually free! Almost unheard of for national parks these days.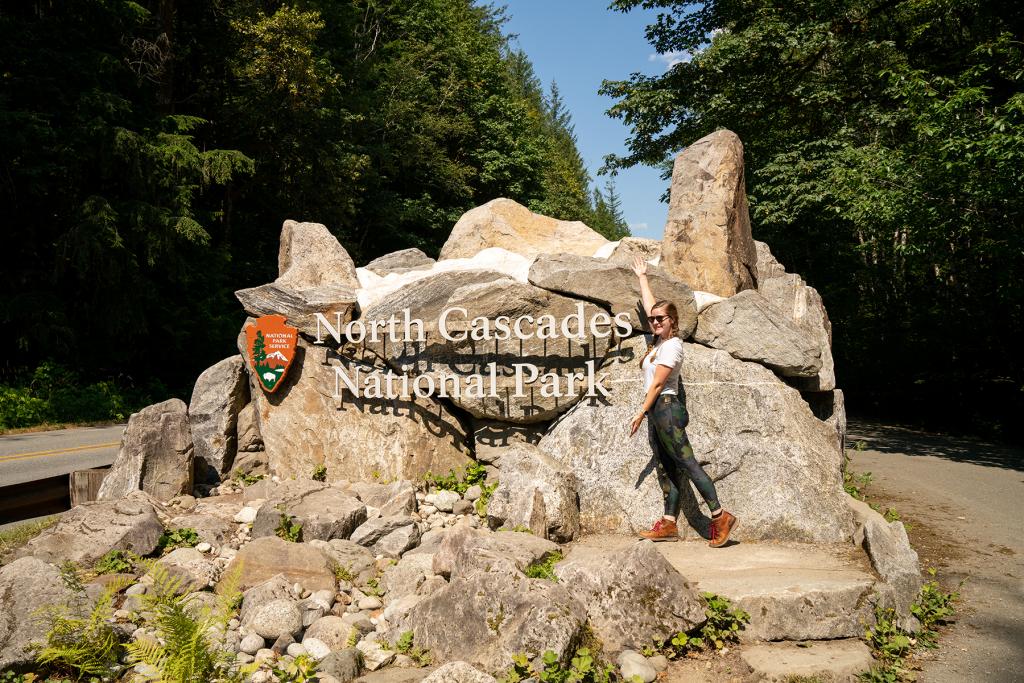 Newhalem Campground
Once we had stopped for groceries along the drive, we headed straight to our campground. We stayed at Newhalem Campground, loop A site 123. This was one of the coolest campsites I've ever stayed at! The small loop of walk-in sites are located right next to a river. You have to walk about 0.25 miles from the car to the farthest away spots (where we were). It's a little annoying having to drag everything away from the car, but it sure was worth it! The walk-in campsites were also more secluded from other sites than the drive-up sites were. Plus, having the river right next to us helped drown out any random sounds of our neighbors, making for a solid night of sleep.
Diablo Lake Overlook
Once we had set up our tents and brought our food to the bear-proof locker at our site, we drove about 30 minutes east to Diablo Lake Overlook. Diablo Lake is glacier-fed, meaning the color is bright blue. This spot overlooks the lake from a higher elevation. Definitely worth a stop!
Washington Pass
Next, we drove another 30 minutes east to the Washington Pass Observation Site. The view from the parking lot was beautiful, but to see the pass you must walk a short distance along a paved path. The path is a short loop that allows you to see more than just the main lookout point. We had fun climbing up big boulders to find the best views.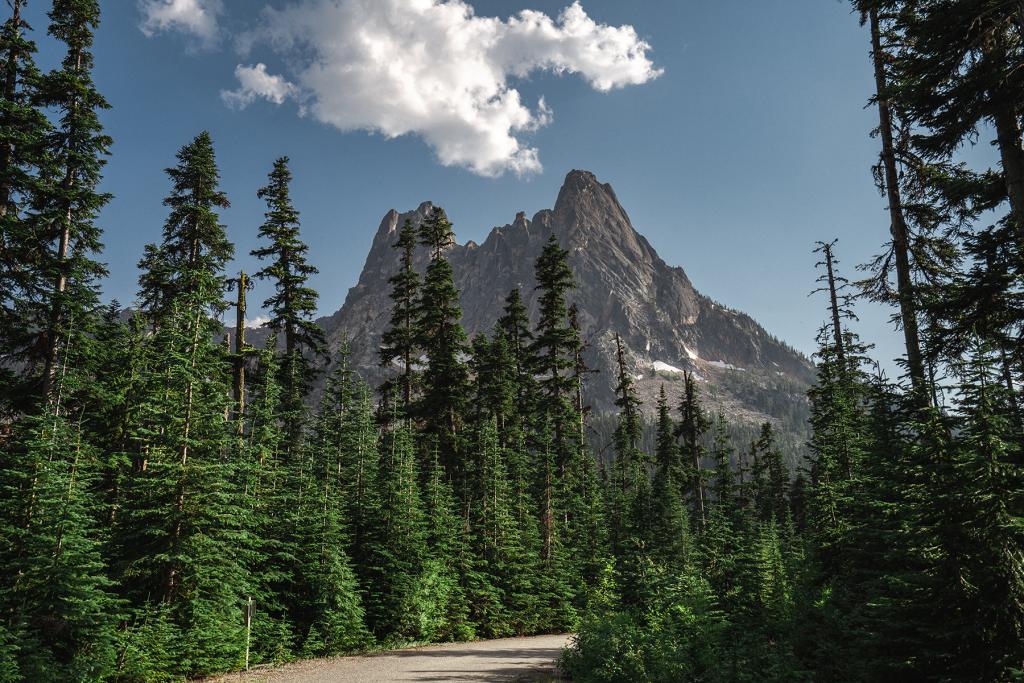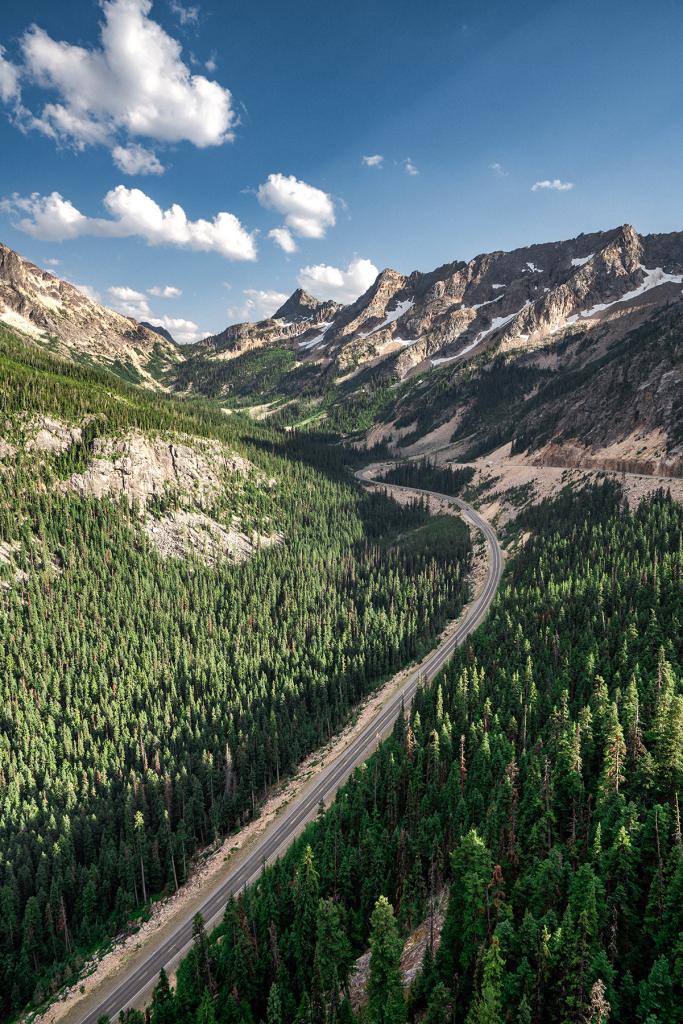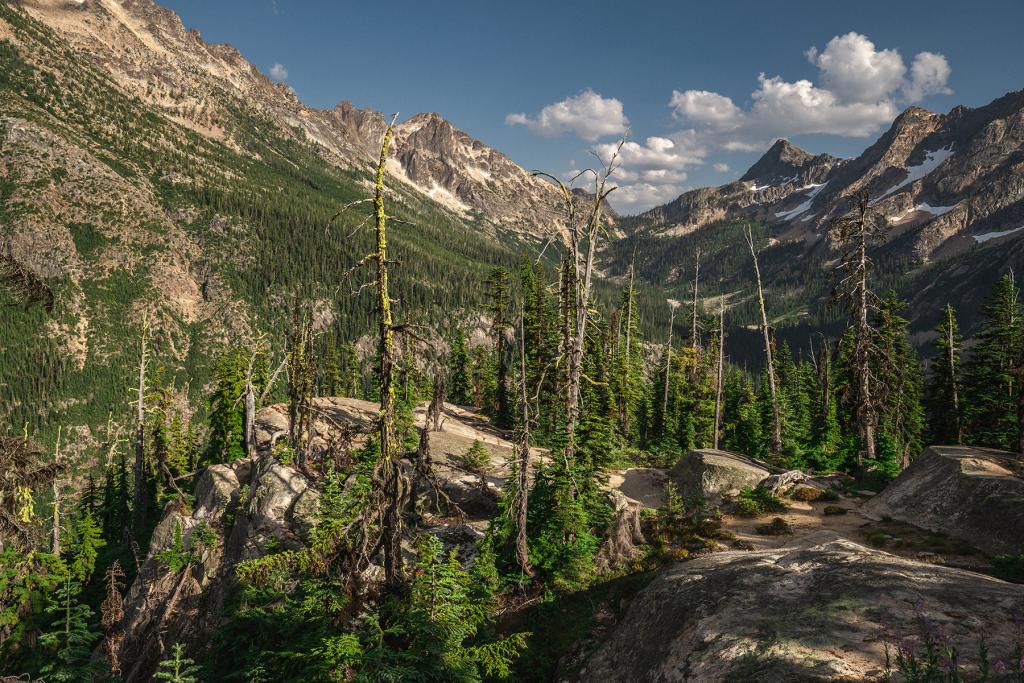 Dinner on the campfire
Once we were done with sightseeing for the day, we drove back an hour to our campsite. We had picked up food to make veggie and turkey foil packs at the grocery store earlier that day. Such a great first night at the campsite!
Cascade Pass
The next morning, we set out for Cascade Pass around 9am from our campsite. The drive is a little over an hour away. Cascade Pass's trailhead is at the end of a long gravel road. I was surprised by how good the condition of the road was. We visited the bathrooms at the trailhead before heading on the 4 mile journey to get to Cascade Pass.
The trail starts out with lots and lots of switchbacks. You'll occasionally get a glimpse of the beautiful scenery outside of the tree line. About 0.2 miles into the trail we noticed a mama and baby black bear not too far off the path. The baby was so cute! He was hanging on the back of a tree, peaking out on both sides to see what we were doing. After a bit, we decided it was best to move on.
The first 2.7 miles of this hike is all switchbacks, but it really wasn't that steep in most places. I was ready to be done with them by the end, but more so to get a change of scenery. The last 1.3 miles opens up as you hike along the ridge with mountainous views the entire way. It also levels out, which is a plus!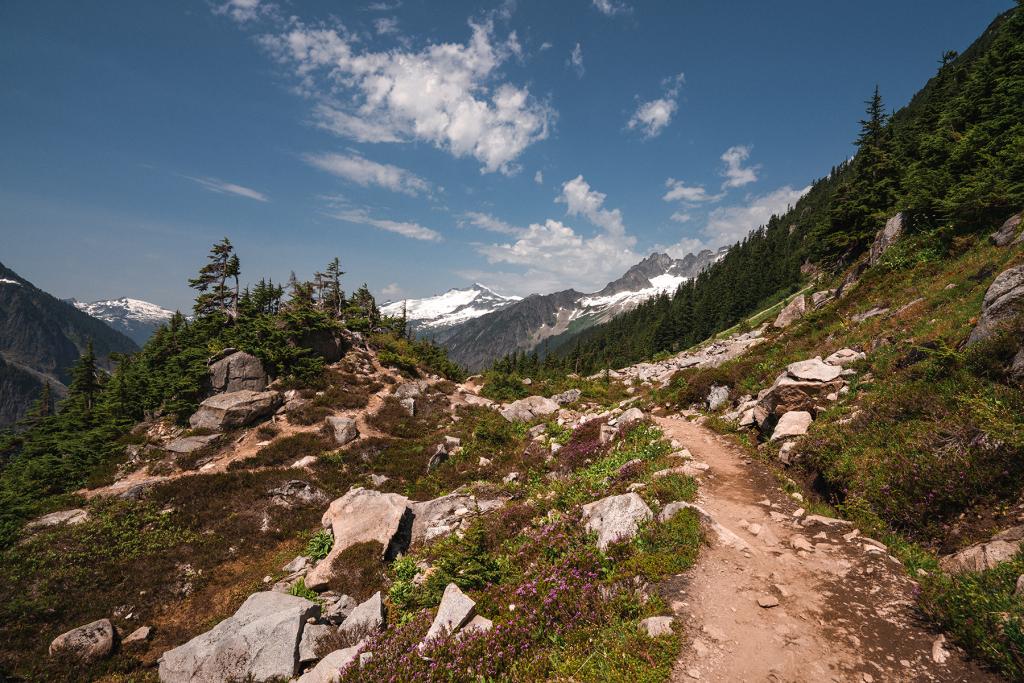 There were a ton of wildflowers blooming, including ones that I'd never seen before. Once we reached the pass, we sat in the grass and enjoyed our lunch with a view. The trail continued up to Sahale Glacier, but we were satisfied with what we had seen and hiked back down after hanging out for about 30 minutes.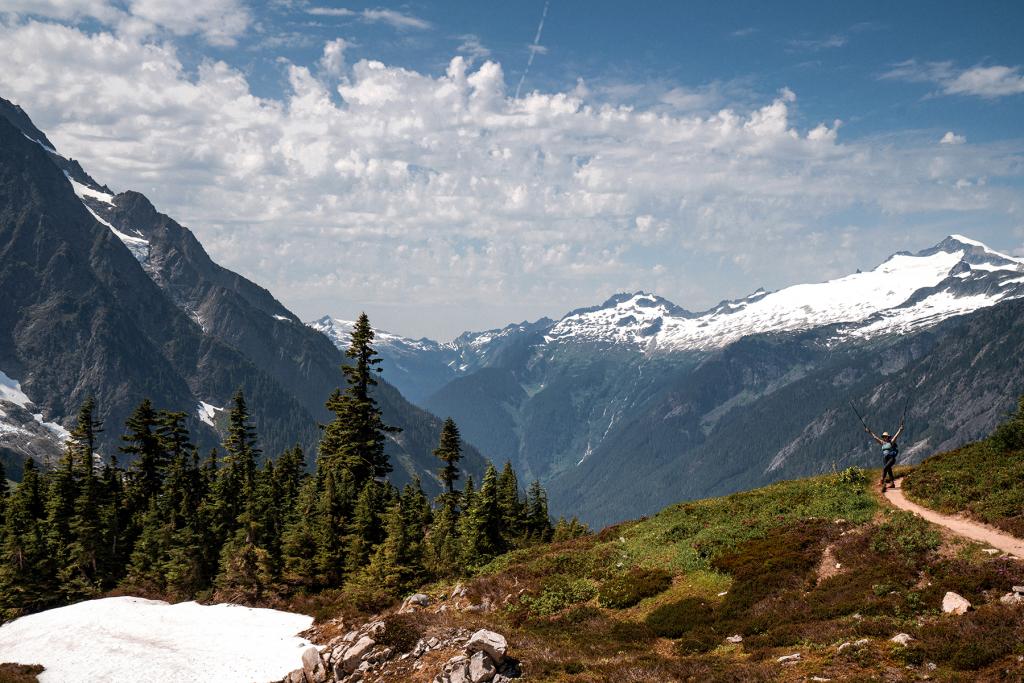 It ended up taking us about 2 hours to get to the top and about 1 hour back down. The round-trip total was 8 miles. A great length for a day hike!
Last night in North Cascades
On the drive back, we stopped at the Shell in Marblemount. This gas station has everything you could want! We loaded up on drinks and snacks for the drive back to the campground. We stayed one last night at our campsite before heading to our next destination in the morning.
More to come on the rest of our trip next week…
---